When the new $2.4 billion Harvey Milk Terminal 1 opens on Tuesday, event professionals will have their first taste of the modern, locally sourced experience that awaits as the rest of the renovation and expansion project unfolds over the next four years.
Smart Meetings got a sneak peek at an industry celebration on Thursday and found lots of reasons to love traveling again.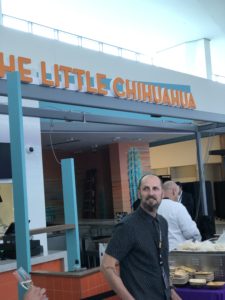 More Gates: The addition makes way for nine new gates that will house Southwest Airlines and JetBlue planes from the adjacent "interim" terminal. That space will be completely removed and rebuilt to make room for American, Frontier, Hawaiian, Sun Country and more JetBlue flights.
Local Nosh Opportunities: From Amy's Drive Through—a healthy, non-GMO, organic ingredient-focused company based in the North Bay—to The Little Chihuahua, a street taco culinary experience with three locations in San Francisco, the culinary options go beyond the predictable chains that populate most terminals. The local flavor elevated the airport dining experience and primes visitors for the dining adventures that await in the city.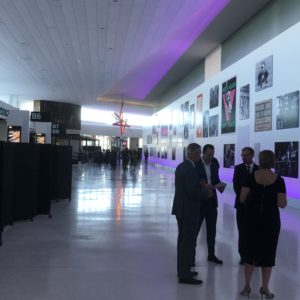 Historic Statements: The expansion is named after LGBTQ leader and assassinated San Francisco supervisor Harvey Milk. A commemorative wall tells the story of his historic political race, the struggle for gay rights activism in the 1970s and his tragic end. It is punctuated by his visionary words: "I have high hopes for the future of our cities. I have high hopes for the future of San Francisco. Granted its present problems, I have high hopes that the city of the future—our city of the future—will be one that will enrich the lives of all the people who live in it."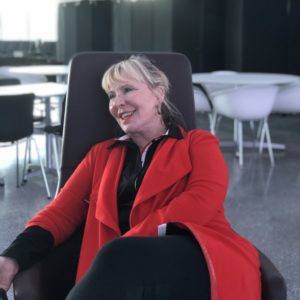 A Relaxed Vibe: The winding space feels more like a lounge than a terminal, with 34 different types of seating, including sofas, leather chairs and modern barrel chairs—plus lots of places to plug in electronics. The new American Airlines Admirals Club and a pay-per-use lounge offer places to escape in style during those inevitable layovers.
Luxury Hotel Adjacent: A new Grand Hyatt SFO with a climate-controlled AirTrain station is now taking reservations beginning Oct. 1 for 351 soundproof guest rooms, many with views of the terminal action. It will boast almost 13,000 sq. ft. of meeting space—including a 6,000-square-foot ballroom—and Quail & Crane, offering a more civilized approach to an airport meal.