How to celebrate life like a local
Imagine for a moment, the following: You've had productive meetings all morning at the San Juan Convention Center and it's time to get out and "live Boricua." Boricua is the Taino-originated word that defines what it means to live local in Puerto Rico.
Your host organizers drive you first to a local panadería (the word 'bakery' doesn't do it justice) where you dive into a flaky, sweet-crème filed quesito drizzled with guava and dusted with chocolate. Of course, you're pairing it with a strong, savory cup of hot Puerto Rican coffee, sourced just a few minutes from your hotel in the town of Yauco where coffee has been traded and blended for over a century.
Then you drive a stop in the arts-infused barrio of Santurce where street art rivals that of Miami's Wynwood District. Bright murals vie for your attention and your Insta is filling with the color and vibrancy that brought this once-struggling area back to life.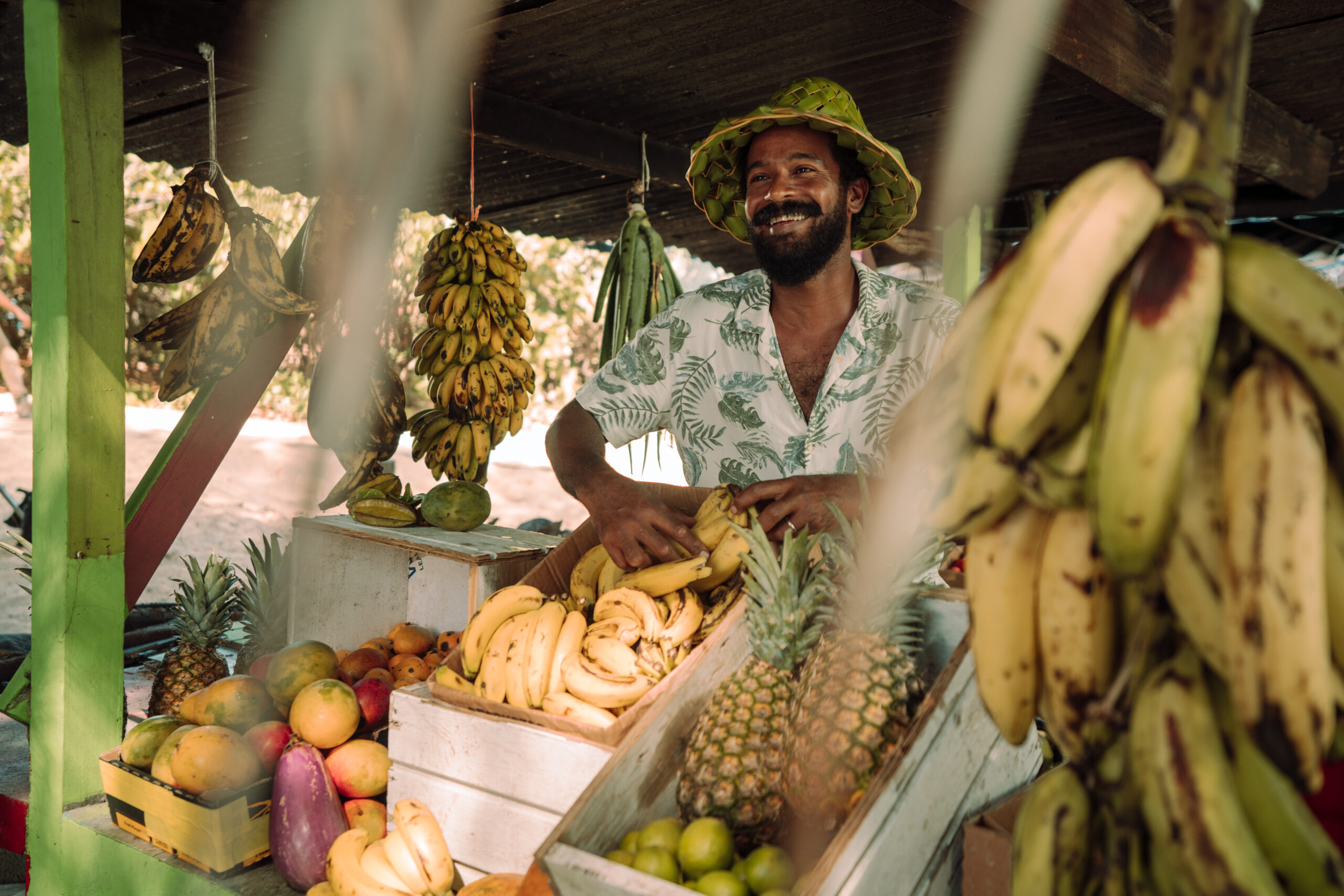 Later in the evening, you stop for seafood and rum-infused cocktails on the coast and head for a swim in La Parguera in one of Puerto Rico's three bioluminescent bays (Only five of these marine habitats lit by living microorganisms exist in the world). There's a sliver of a moon out, which means the glowing plankton that throb with light just at the surface of the waves are more easily seen. Brush your hand through the water and the green-blue phosphorescence gets brighter in its wake.
This is what it means to "live Boricua" and it's why Discover Puerto Rico is rolling out a brand-new leisure and meetings marketing program to share the endless possibilities of living local with meeting planners.
"To Live Boricua is an experience like no other, and research has shown us that once a traveler gets a taste of it, they understand what truly makes Puerto Rico special and they crave more," said Leah Chandler, chief marketing officer of Discover Puerto Rico in a release announcing the campaign. "Every detail of the brand campaign was intentionally and thoughtfully created by Puerto Ricans, who expressed a sense of pride in seeing the creative articulation of the destination's offerings celebrated as a way of life."
"The essence of Live Boricua means to 'live like us,' and promises a deeper and more meaningful experience for travelers," said Jean Paul Polo, Emmy-award-winning Director of Creative Strategy for Discover Puerto Rico.
Deborah Cohen, director of meeting & convention marketing at Discover Puerto Rico says the campaign will be rolled out to the MICE market this June as "Meet Boricua."
"It means bringing our invitation to live local to your meetings," Cohen says. "There are so many day trips that meeting participants can do on a short drive. Old San Juan, for instance, is 15 minutes from Dr. Pedro Rosselló González Puerto Rico Convention Center. You can visit a rainforest or a coffee plantation, revel in our music and our authentic cuisine."
Read More: Puerto Rico Is Open for Groups—and Needs Your Business
"Planners are blown away when they encounter all the culture we offer," she says. "Plus, the fact that you don't need to bring your passport or change money."
Cohen points out that the "Meet Boricua" brand will be coming to meeting planners in the form of trade shows and invitations to FAM trips, a source that Brad Dean, CEO of Discover Puerto Rico, says was a lifeline that kept the organization close to meeting planners during the past two high Covid years.
"Compared to pre-pandemic leads, bookings and the size of meetings have all increased," Dean says.
A Catalyst for Recovery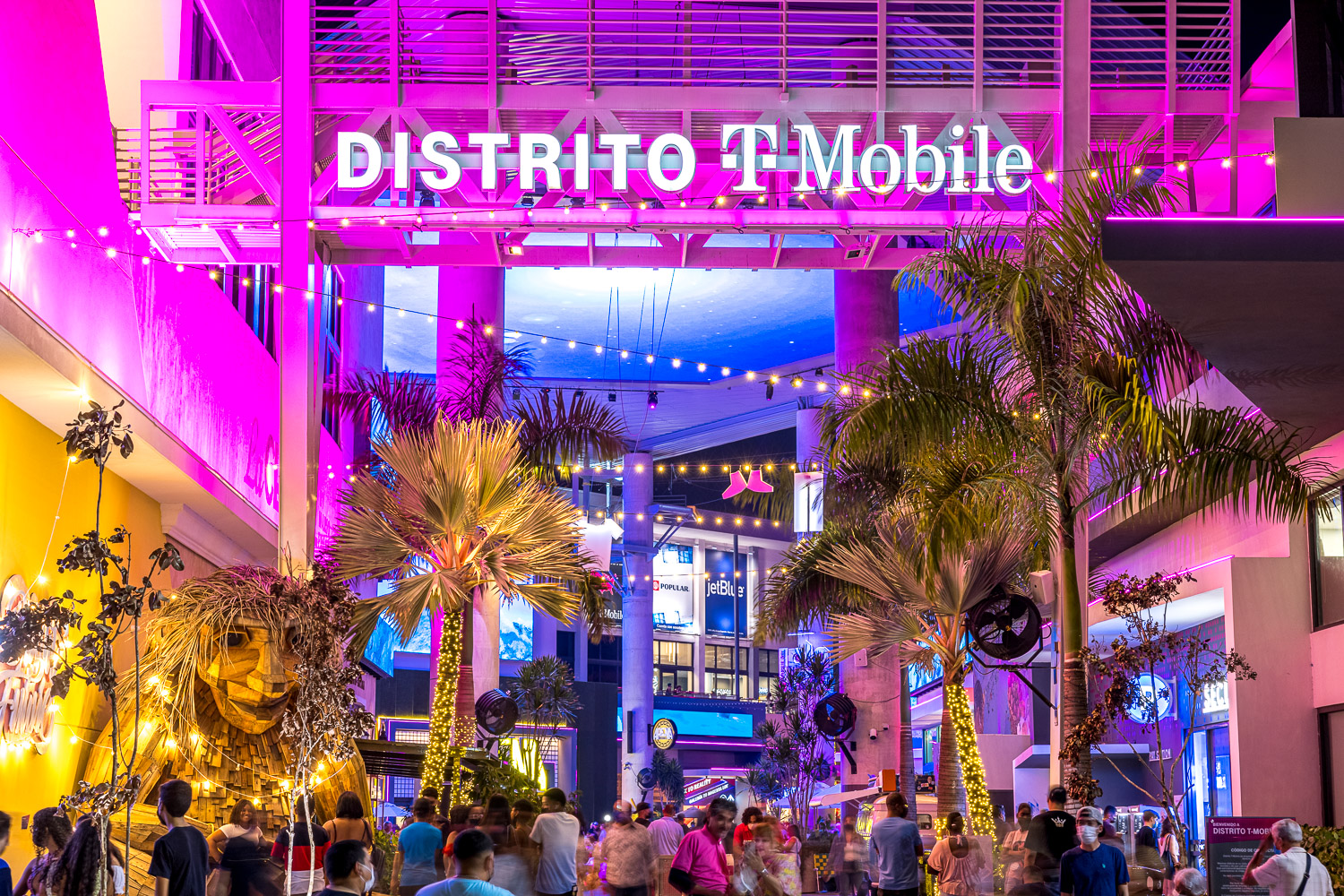 The opening of Distrito T-Mobile entertainment and foodie district within the Convention District has become a catalyst for fusing economic recovery with proud Puerto Rican heritage and culture and has been "a game-changer for us," Dean says.
From June 2021 to December 2021, the complex saw the arrival of 1.7 million visitors and brought in infusion of over $50 million to the island.
"Planners are blown away when they encounter all the culture we offer. Plus the fact that you don't need to bring your passport or change money."
—  Deborah Cohen, Discover Puerto Rico
"Everything about Distrito T-Mobile celebrates Puerto Rican life," says Cohen, who points out that its blend of music and food so close to the Convention Center allows a natural flow of the "Live Boricua" brand to happen close to meetings' source.
Cohen recommends planners leverage Puerto Rico's rich tradition of festivals, art and music stemming from its blend of African, Spanish and Taino heritages.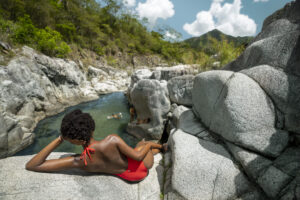 Some experiences she urges planners to bookmark for an unforgettable "Meet Boricua" experience include:
African Culture in Loíza: Located in the capital city of San Juan, the town of Loíza is best known for its rich African heritage which has been cultivated unlike anywhere else in Puerto Rico. Most of the music, dance, culinary traditions, and art produced in Loíza is Afro-Puerto Rican and authentic to this important part of the Island's history. Visitors can take part in a bomba class to learn the traditional style of music and dance; a popular option for visitors looking to immerse themselves in the unique local culture.
Art Experiences: The Island boasts everything from colorful and vibrant street murals to contemporary art museums. Puerto Rico's art scene is unique, full of history and extends through the various cultural influences found on the Island. Blending the old with the new, Puerto Rico's long-lasting relationship with art has paved the way for a colorful, intriguing way to learn about the Island's culture and history. For example, the district of Santurce in San Juan is covered with notable street art while just a few miles away in Old San Juan, the Museo de las Américas, located inside a historic military barrack, houses art reflecting the diverse cultures of the Americas, honoring traditions, objects, and stories that make up the American continent, from Natives in the Americas to a beloved African Legacy.
Experience local flavors through food tours: Puerto Rico's culinary delights are unique in that, beyond their famously flavorful taste, they hold a unique historical blend of influences. The Island has many food tours available with local tour guides, a great source of recommendations while indulging in local gastronomy and history…that your taste buds will enjoy!
Coffee Hacienda tours: In Puerto Rico, sipping a cup of coffee is a full experience. Puerto Rican coffee has over 200 years of history and visitors can take a tour of a coffee hacienda (or coffee plantation) to experience what production was like back in the 1800s and learn about how the beans are roasted and finish the day sipping some of Puerto Rico's finest gourmet coffee.
Rum Distilleries: The Island is responsible for over 70% of the rum sold in the U.S. Visit one of the various distilleries to learn about this spirit's famous history, how it's made, and of course, sample a drink or two. From household names like Casa Bacardí, to Hacienda Santa Ana where you'll be transported to the 1800s via the Ron del Barrilito rum brand, these experiences are truly special to Puerto Rico.
Fructos del Guacabo: This farm aims to raise awareness on the importance of local food production and creates a local structure.
Bio Bays: Puerto Rico is home to three of the world's five bioluminescent bays, including the brightest in the world. Bio bays are a rare ecosystem made of microscopic organisms that glow when disturbed, which causes the waters these organisms light up in a neon blue-green color when you paddle or splash through.
Unique Cave System: Step off the beaten path for an underground adventure with a plethora of caves to explore via cave rappelling and so much more.
El Yunque: The only tropical rainforest in the U.S. National Forest System, El Yunque boasts lush trails, stunning mountain views, and waterfalls. Visit for a hike, bathe in natural pools, or relax and enjoy the scenery among 240 plant species and some of the best birdwatching.
Read More: Safe and Accessible: The Mexican Caribbean and Xcaret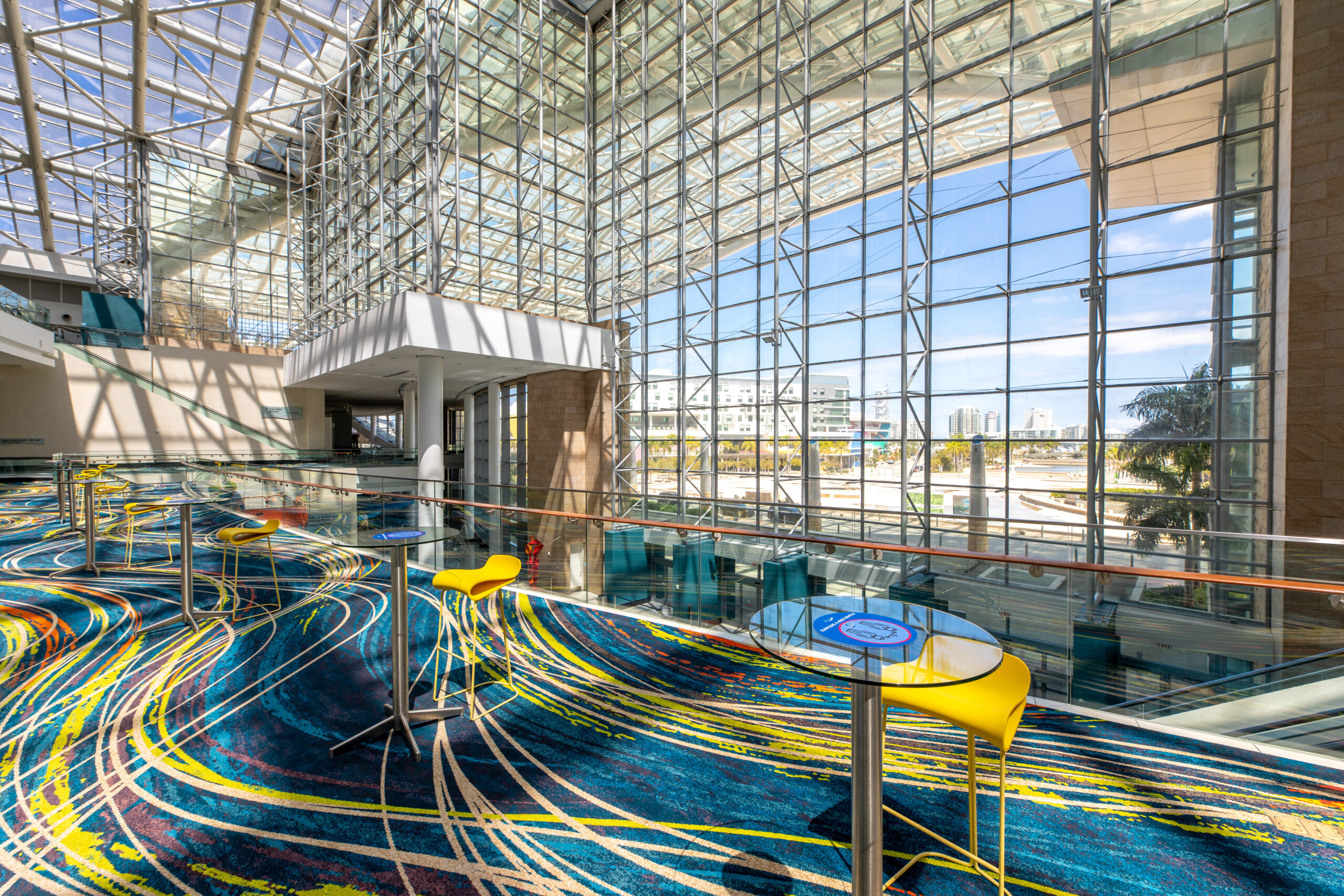 Customize the Boricua
Discover Puerto Rico also helps create custom programs that offer deep dives into "living Boricua"
"With a growing interest in corporate social responsibility for groups, our team can help identify opportunities that will not only meet your CSR goals but will give meeting attendees a closer look at our Island's one-of-a-kind beauty and culture," says Cohen.
Some suggestions:
Head to the mountains with your team and Spoon, a culinary and cultural tourism company. Grill a traditional parrillada with the help of an in-house chef. Your group will divide into two teams, one will grill, and the other will make fresh pasta. Here's the fun part, each team will have to search for their recipes in a scavenger hunt.
If you're looking for a more adventurous activity, take on the amazing rainforest hunt with Innovation DMC. Your group will immerse themselves fully in nature, driving 4×4 Jeeps along with guides and GPS coordinates into the rainforest. They will follow expert guides along the trails, finding clues, learning about flora, and fauna, and discover hidden waterfalls.
For more traditional experiences Castillo Tours DMC offers beach Olympics. This can include obstacle courses, tug of war, crazy leg races, egg toss, hoop races and more.
Rutrex Puerto Rico can design a transformative program featuring interactive learning and cultural experiences like salsa or bomba workshops, visiting local community galleries, having an in-depth conversation with local artisans, learning about street art in the city, and partaking in unique musical traditions in the countryside. The group's impact will be felt by showing respect through learning, showing financial support for supplies, and extending the reach of local art by sharing these experiences with your communities back home.
Group Services, Inc., in partnership with The Art Walk PR, can create a cultural tourism project designed to promote Puerto Rico's vibrant art scene through curated experiences, like an art community outreach program with the El Gandul, Barrio Trastalleres Community, one of the sub barrios of Santurce and the edgier side of the San Juan arts scene. The project can include clean-up of the area, restoration of existing murals, and even the creation of new murals with local artists.
"Meeting attendees are craving a deeper, more meaningful travel experience that stands out," said Dean. "The rich, vibrant culture of Puerto Rico is a point of differentiation for our Island, especially for planners looking to optimize on-site attendance."
Resources
Discover Puerto Rico
This article appears in the July 2022 issue. You can subscribe to the magazine here.