Massachusetts wows beyond colorful foliage and muskets
"The die is now cast; the colonies must either submit or triumph," King George III of England said following the defiant events of the Boston Tea party in 1773—and triumph they did. The overall rejection of tyrannical rule over The Colonies has since left Massachusetts steeped in a rich national history and culture that's made palpable through the region's old-world architecture standing above every cobblestone street, museums and historical sites scattered throughout the state.
And while Boston may be front-and-center in the minds of visitors eager to explore the region of New England, Massachusetts offers a wealth of experiences for all different interests and sensibilities, allowing event planners to custom tailor meetings and provide attendees with a "wicked" elevated experience in what's commonly referred to as the "Cradle of Modern America."
Arriving: Beantown
Located 3.3 miles from Central Boston, Logan International Airport (BOS) provides travelers with easy access to the city and top attractions and is roughly 12 minutes away by car. A slew of transportation options from the airport are available, including an airport shuttle, taxi services, rideshare services such as Uber and public transport with service around the clock seven days a week.
Read More: How an Event in Boston Is Making an Impactful Return
For added convenience, planners can select the four-star Hilton Boston Logan Airport—connected to the airport by a covered walkway and features a total of 19,246 sq. ft. of meeting space across 18 meeting rooms and 604 guest rooms. In-house catering options are also available for buffets, plated meals and grab-and-go options.
Hosting in Boston Proper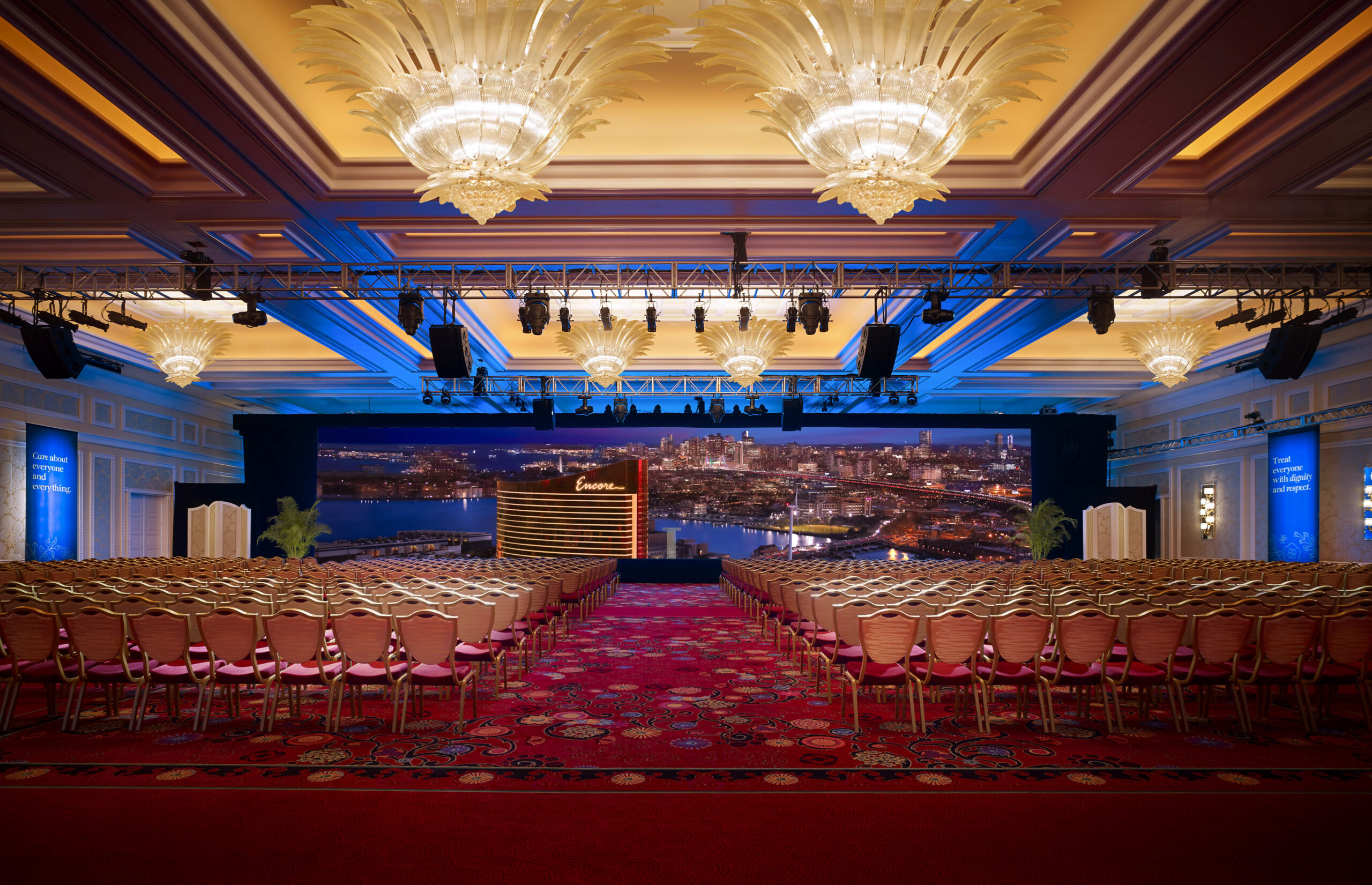 Boston recently became home to the new MGM Music Hall at Fenway in August, ushering in the next era in elevated meetings in the region with 91,500 sq. ft. of flexible meeting space at the state-of-the-art venue connected to the historic Fenway Park. "It's a 5,000-person venue for musical acts, and other events, says Premium Sales Account Executive at Fenway Sports Management, Ben Morse. "James Taylor was the opening act in August—it's definitely our most exciting new project," he says, noting that the venue is perfect for hosting events year-round.
But what truly sets Boston apart from other potential host cities is the ease visitors experience when maneuvering city. With about six different sectors within the city limits, traveling from one to another only takes about 15 minutes, depending on traffic, he says, all in a town that places an emphasis on cleanliness and safety.
Located just over five miles from Logan International, Encore Boston Harbor is perhaps one of the most scenic venues in Boston and sits atop 33 acres fronting the historic Boston Harbor and offers ample meeting space with flexible configurations across a total of 50,000 sq. ft., a 37,000-square-foot Picasso Ballroom, executive boardroom, 10 additional meeting rooms and 671 guest rooms. The ballroom's South Terrace provides access to the 21,000-square-foot waterfront South Event Lawn—perfect for large receptions. Two smaller Harborside Lawns are located on the adjacent side of the ballroom and are ideal for breaks.
The Encore Boston Harbor offers gaming beneath 40-foot-tall ceilings in a colorful and vibrant setting, with over 2,700 slot machines and automated games along with 185 state-of-the-art table games. However, attendees can access meeting spaces on the property while bypassing the gaming area.
After a long day of meetings, rolling the dice or exploring the surrounding area, attendees can tuck into an amazing meal at one of the lavish restaurants located on the property such as Rare Steak House, Fratelli, bringing Southern Italian fare to Boston's North End, Red 8 with Cantonese noodles and Hong Kong-style BBQ, or Mystique featuring Asian-inspired dishes and sushi. For lighter snacks or cocktails during much-needed breathers, attendees can saunter down to On Deck, with classic American bar food or Cheese meet Wine to sip wines and nibble cheeses from a curated list of specialty offerings.
Omni Boston Hotel at the Seaport boasts the largest ballroom in Boston's Seaport District with a total of 100,000 sq. ft. of flexible indoor, outdoor and pre-function meeting space, allowing planners to shape a custom and meeting elevated experience. Located roughly three miles from Logan International, Omni Boston is home to 1,054 guest rooms, including 52 suites and holds the illustrious AAA Four Diamond Rated designation and is home to seven unique restaurants and the scenic rooftop pool and chic Breve Spa staffed by a team of skilled therapists ready to help attendees revitalize and recharge after a long day of meeting goals.
The 25,585-square-foot Ensemble Ballroom has multiple configurations and is suitable for various events with larger groups. The 17,039-square-foot Momentum Ballroom also has numerous options for configuration. Both ballrooms have dedicated pre-function areas, ensuring a seamless event with smooth transitions between spaces. In addition, over a dozen smaller breakout rooms are also quartered at Omni Boston.
Surpassing the Green Monster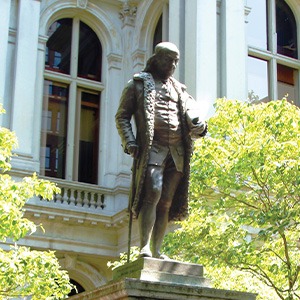 The massive 37-foot green wall in the outfield of Fenway Park that's stifled home runs for over a century isn't the only draw at the storied ballpark, even as the leaves change the local weather grows frigid.  "We have quite a few holiday events we'll do at the ballpark," Morse says. Fenway is home to the Dell Technology Club, which can accommodate up to 100 attendees while providing a warm indoor space.
"Attendees are overlooking the ballpark from the perspective of behind home plate—it's beautiful, especially when there's snow on the field," he says. Attendees can also catch a game of college hockey during Frozen Fenway, slated for early January, allowing guests to experience the game that's in the blood of New England during the thick of hockey season with available access to suites to keep attendees warm.
First established by the National Hockey League in 2008, the Winter Classic is a one-day outdoor event during the regular NHL season and is hosted at a different venue every year. Fenway will host for the second time on January 2, 2023, featuring the Boston Bruins and Pittsburgh Penguins.
Planners will be happy to learn that a sustainability program was launched in 2015 and includes a working farm on top of one of the roofs at the ballpark. "It not only produces fresh produce that we use in the kitchen that then goes out to the customer, but it also works to insulate our offices," Morse says, noting that the additional insulation during the winter months helps to reduce the amount of energy used for heating.
A Witch Town Which You Won't Want to Miss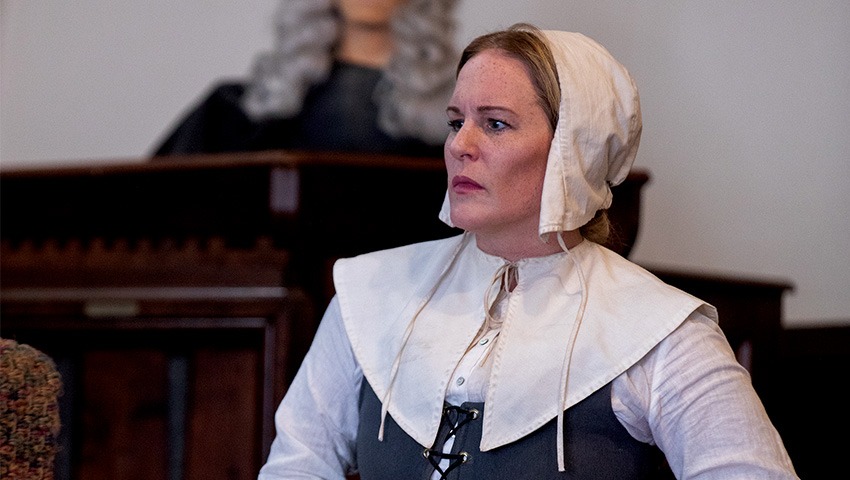 A chapter of New England history matched to the colonial period only in its infamy is that of Salem, Massachusetts, with a colonial history steeped in pirate lore and tales of witch trials dating back to the 17th Century. Suffice it to say, attendees with a penchant for history will be taken with the Salem landscape peppered with historical sites and landmarks in an area that's very walkable.
Read More: Springfield, Massachusetts Expands Its Offerings for Groups
"Salem is known, of course, for the witch trials, which has been a big draw over the last 40 years that they've embraced their witch history," Executive Director of North of Boston Convention & Visitors Bureau Nancy Gardella says.
As a result, Salem has become a very "funky and cool place," Gardella says, noting that in addition to a rich history, Salem is host to numerous events and sites, including guided tours through "haunted Salem" by a guide cosplaying as a witch that creates a "living, breathing character of Salem."
Modernity Meets History
And while much of the town's aesthetic is in keeping local history and lore, many aspects of Salem have a strong modern appeal. Planners can offer attendees a historically immersive experience with a stay at the Hawthorne Hotel, which was founded in 1923 by the lightbulb baron and founder of Hygrade/Sylvania Lighting Company, Frank Poor, and is named for the famed local author from the Age of Romance, Nathaniel Hawthorne. Poor's vision for the hotel at the time of its inception was to provide Salem with a "modern hotel for the business traveler." The modernity of the venue might be lost, but its functionality for meetings remains intact.
The 99-year-old venue offers 94 guest rooms and boasts a total of 9,000 sq. ft. of meeting space with a 2,740 sq. ft. ballroom, shrouded in magnificent Palladian windows, beneath 19-foot ceilings, creating an elegant, yet spacious meeting setting, perfect receptions or banquets and is connected to the Hawthorne's tavern. However, several smaller and breakout spaces are also quartered at the Hawthorne, such as the 1,600-square-foot Library, the 860-square-foot Essex Room, or the 390-square-foot Pickman Room, offering attendees an amazing view of Salem Common.
For planners seeking a venue with a more modern aesthetic, Salem Waterfront Hotel offers modern luxury ensconced in coastal charm all in Salem's Waterfront District on the Essex coastline. Surrounded by historic landmarks and local shops with a quirky nature, Salem Waterfront features a 3,036-square-foot Maritime Ballroom, with several options for configuration and the 800-square-foot Compass Room, perfect for smaller groups in a boardroom setting. Both spaces are supported by state-of the-art audio/visual equipment.
All Season To-dos Within Walking Distance
The Peabody Essex Museum offers meeting planners the opportunity to host an event in a museum that features cutting-edge art in the realm of fashion, studio art with elements that encompass both audio and visual elements—all on a gorgeous waterfront location. "It very accessible and walkable, says Gardella. "When you arrive with your group in Salem, you can turn them loose and in the course of an afternoon, they can see and do so much."
Salem also offers numerous outdoor, team-building activities boat tours with Essex Heritage that takes guests from Salem Sound to the historic Bakers Island Light Station, or the Schooner Fame of Salem, Salem's top-rated outdoor activity, which sets sail from Pickering Wharf in Downtown Salem aboard a replica of the 1812 privateer Fame. Guests can enjoy tours of the surrounding islands, forts and lighthouses while enjoying a tasty adult beverage. But planners looking to host events during the winter months shouldn't shy away from the spooky-chic town north of Boston.
"The winter is the best time to visit," Gardella says. "Experiencing coastal New England—including Boston and Salem—is perfect in the wintertime," adding that it creates a distinctive experience in an area of Massachusetts that doesn't shutter for the winter. "Museums, culture, art and music, all of this is happening year-round."
To Be a 'Chowdah' Head
As one of the top seafood-producing states in the country, visitors can expect an unparalleled culinary experience shaped by an industry that's remained a cultural and economic staple in the state for centuries and is a top commercial seafood landing second only to Alaska. Massachusetts' main seafood harvests include sea scallops, lobster and eastern oysters.
Then of course there is the creamy opaque and savory emitting a delicious aroma that's been wafting through the region's atmosphere since sometime in the 1700s. The New England-style version of clam chowder is one of several variations of the soup to originate on the East Coast with a tradition so thick that it received an honorable mention in Herman Melville's Moby Dick. The Union Oyster House began serving food in 1826 and is quartered in a Pre-Revolutionary building located on Boston's Freedom Trail and is the perfect venue to wow attendees with a blast from the country's colonial past.
The Union Oyster House is perfect for smaller groups with two separate rooms for private functions. The Colonial Room, adorned with murals depicting colonial life is perfect for receptions or banquets with seating for up to 50 guests. The brick-walled 37 Union room can accommodate 20 people and provides the perfect space for private dining parties.
Farm/Fishing Vessel-to-table Dining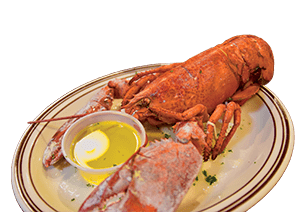 And the farm-to-table culinary movement, and in some cases, ship-to-table, is thriving in Salem and is host to several restaurants where the chefs pride themselves on knowing the exact source of their ingredients, says Gardella.
A prime example of this delectable trend can be found at family-owned Turner's Seafood which takes the dock-to-diner philosophy to the next level. Tuner's sources fresh seafood from "their boat that goes out catches what they serve in their restaurant," Gardella says. Attendees will appreciate the amazingly fresh seafood dishes, including Oysters Rockefella, Lobster Pie, Newfoundland Finnan Haddie, and Turner's Jonah Crab Cakes.
Planners looking to mesh an amazing dining experience with sufficient meeting space can rejoice. Turner's Salem location is housed within the historic Lyceum Hall—the once stomping grounds of John Quincy Adams, Henry David Thoreau, and Ralph Waldo Emerson who conducted lectures on literature, science, and government as part of the Salem Lyceum Society and has two choice event spaces. The Loft at Turner's can accommodate up to 40 attendees in the old-world charm of exposed brick beneath massive timber beams and custom chandeliers. The ballroom is perfect for slightly larger groups of up to 60 people, with a decor that blends period detail with a contemporary style.
Springfield: The Land of Random Wonders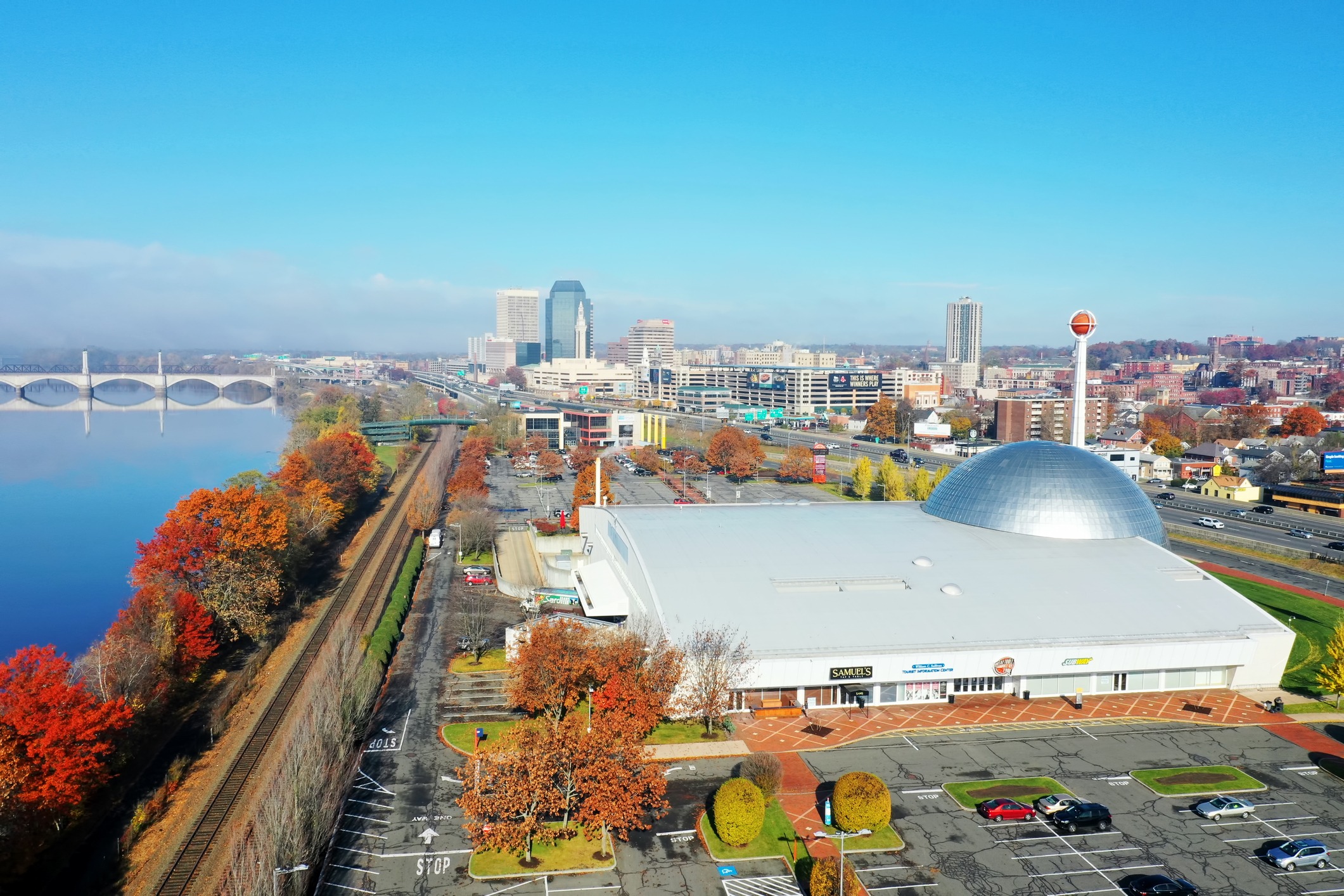 As the third largest city in Massachusetts, Springfield offers a host of activities and attractions of the widely publicized path beaten by a colonial drum and is commonly referred to as "Hoop City" and for good reason. Springfield is home to MGM Springfield, a stunning hotel in the center of town with 34,000 sq. ft. of meeting space in one of Western Massachusetts' premier gaming venues and is located only 20 minutes by car from Hartford and Bradley International Airport.
The Naismith Memorial Basketball Hall of Fame that boasts 80,000 sq. ft. of flexible meeting space and is located less than half a mile from the MGM Springfield and is selected for hundreds of local and global meetings annually. Planners can also take advantage of the many restaurants quartered at the basketball hall of fame or the in-house catering service.
The Mass Mutual Center also provides a prime opportunity to host large events with over 100,000 sq. ft. of flexible meeting space including the 40,000-square-foot exhibition hall, five adjacent meeting rooms, a 5,000-square-foot pre-function space, a 15,000-square-foot Ballroom and two 7,000-square-foot pre-function areas on two separate levels featuring floor-to-ceiling windows to provide guests with a scenic view of the city. Executive guests can enjoy the top-level "Executive Perch," located on the top tier of the venue with incredible views, cushy seats, access to a minibar, refrigerated refreshments and various catering menus.
The Springfield Museums offers the opportunity to craft a cultured experience for attendees by engaging with one of the four museums quartered at the site incorporating art, history, science and even Dr. Seuss. Discounted group rates are available allowing attendees to engage and build camaraderie through an entertaining learning experience by examining over 250,000 objects, and more than a million archival documents and photographs.
This article appears in the December 2022 issue. You can subscribe to the magazine here.