International CVBs describe the secret to their cities' success
Meeting destinations typically point to an array of reasons for their successes, including well-developed infrastructure, intriguing attractions, solid teamwork and creative approaches that address attendees' ever-changing needs. Most leading international destinations—including Dublin and Berlin—offer all these qualities and more, and do so in some unique ways.
"Our local conference ambassadors play a huge part in our success," says Sam Johnston, manager of Convention Bureaux of Ireland. "Only recently, Failte Ireland recognized 83 of them from all walks of life who have brought international conferences to Ireland in the last couple of years.
"The ambassador program ties into a knowledge-hub project whereby we are identifying areas of global expertise and thought leaders in Dublin, and across our other convention bureaus in Ireland. This will allow us to be even more targeted and joined up in our future bidding for international conferences."
VisitBerlin's Berlin Convention Office (BCO) is constantly developing new services for event planners.
"This year, the BCO will launch the Sustainable Meetings Berlin Initiative, which aims to promote sustainability in the MICE industry and enable event planners to plan sustainable and climate-friendly events in Berlin," says Iris Lanz, director of conventions. "The initiative aims to promote sustainability in the MICE industry and enable planners to plan sustainable to climate-friendly events in Berlin."
Smart Meetings is featuring Dublin, Berlin and eight other top international meetings destinations to highlight why meetings are important to them and how they are achieving success.
Barcelona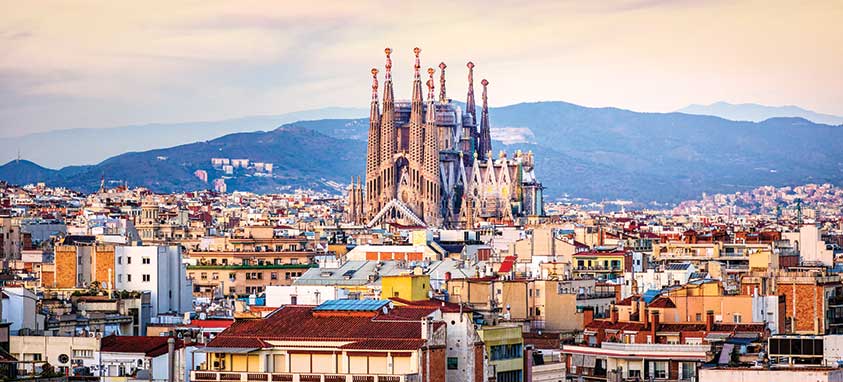 The second-most populous city in Spain, Barcelona experienced a boom in tourism in the mid-'90s that continues to this day. The city offers rich history and culture, outstanding art—including master architect Antoni Gaudí's Casa Batllo, La Sagrada Familia and Parc Guell—a beautiful setting and solid meetings infrastructure.
"Barcelona has a soul, and I think people can feel this when they visit the city. It's the reason why so many people keep coming back," says Cecile Dorian, international promotion manager for the United States and Canada at Barcelona Convention Bureau.
Keys to Success as a Meetings Destination
"The advantages that Barcelona has as a meetings and events city start with the geography," Dorian says. "Barcelona is very compact, with all major facilities and attractions close at hand. Being located on the Mediterranean adds a scenic advantage to the city, as well.
"Another factor is connectivity. Barcelona is blessed with amazing air, train and sea connectivity, acting as one of the gateways to Europe. Finally, one of the key successes is the amazing partners we have here—the convention centers, hotels and DMCs that have established themselves, and Barcelona as a whole, as the premier meetings destination in Europe."
Impact of Meeting Groups
"Meetings and conventions have the power to pin global conversations and boost international partnerships for a city," Dorian says. "They can empower research communities, attract multicultural talent, bring new business knowledge and advanced technologies, and brand a destination. Barcelona is a daring, creative and innovative city, and always has its eye on the future. By understanding these synergies, we are able to remain one step ahead."
Barcelona's international meetings and business events also serve as catalysts for economic growth and transformation. The impact is far-reaching and benefits direct spending, employment and tax revenues.
Berlin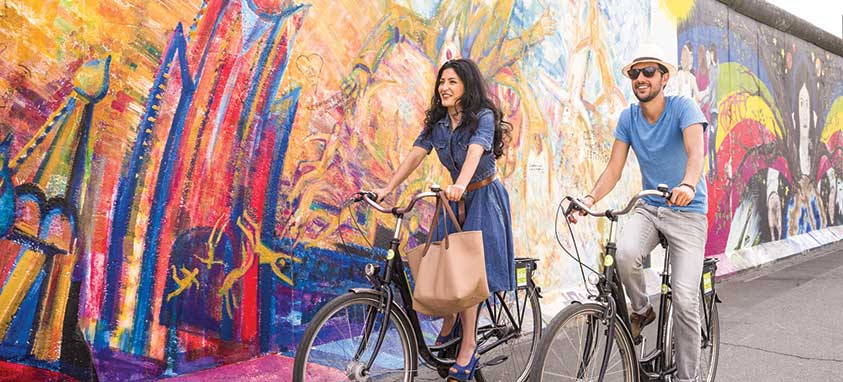 Thirty years after the fall of the Berlin Wall, Berlin has emerged as a dynamic, hospitable, versatile and cosmopolitan metropolis with a unique history.
"Today, Berlin is one of the most exciting cities and attracts people from all over the world," says Lanz of VisitBerlin. "Hardly any other city has changed so quickly and is constantly reinventing itself. Berlin looks back on a moving history that can still be felt and experienced in many places in the city today—not only because of the fall of the Berlin Wall, but because Berlin is considered a city of freedom worldwide. It is this special atmosphere that makes Berlin a unique venue for congresses and events, which is why every year more and more event planners decide to bring their events and congresses here."
A major tourist attraction, the largest remaining portion of the Berlin Wall contains East Side Gallery, an open-air art gallery that features dozens of inspiring murals.
Keys to Success as a Meetings Destination
"Berlin not only offers one of the most modern hotel landscapes in Europe and an excellent network of service providers, but with more than 360 special venues, it is also the perfect location for any kind of event," Lanz says. "The Berlin Convention Office promotes the city worldwide as a congress metropolis and is present at international events of the MICE industry."
Impact of Meeting Groups
"Conferences and congresses encourage the exchange of knowledge within and outside the city and make new innovations possible, as they bring experts from all over the world to Berlin and thus enable personal exchange between individual departments. This benefits the numerous science and research institutions in Berlin," Lanz says. "International congresses also have become an important financial factor, as international participants generally stay longer in the city and spend more money."
Budapest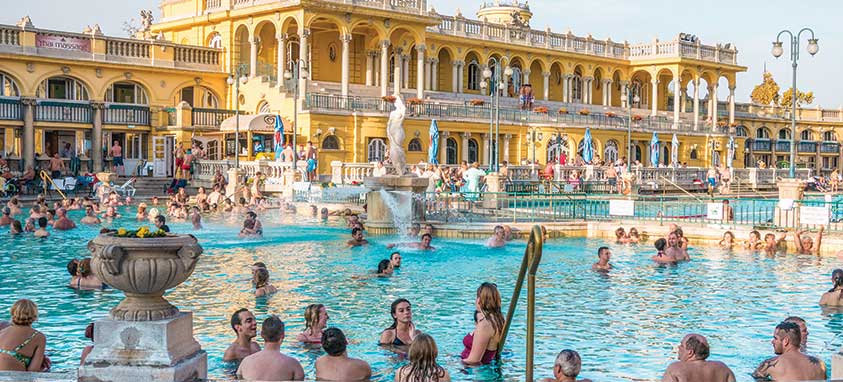 Featuring the romantic Buda area on the west side, dynamic Pest on the east side and the majestic Danube running through the middle, Budapest is one of Europe's most prominent cities.
"One would have to be sharp to find another city in the world with such beautiful natural settings, and rich architectural and historical heritage, offering an unparalleled combination of culture, fine cuisine and thermal baths [including Szechenyi Thermal Baths, one of the largest medicinal bath complexes in Europe]," says Mari Pap, head of the tourism division for BTFK Budapest Festival and Tourism Centre. "Spa culture is an integral part of the Budapest lifestyle. It is the only capital in the world with several spas, unifying the essence of Roman, Ottoman Turkish and European bathing culture in one place."
The Pearl of the Danube is the capital and most populous city in Hungary, with more than 1.7 million residents.
Keys to Success as a Meetings Destination
Pap attributes Budapest's popularity as a meeting city to eight qualities: easy access; well-developed infrastructure for conferences and incentives; outstanding scenery; competitive, gourmet gastronomy selection; cutting-edge spa services in prime business hotels; great value for the money; safe and livable destination; and excellent shopping.
The Hungarian Tourism Agency launched a campaign last year, using the slogan "Wow, Hungary," to attract more foreign visitors. The strategy aims to incorporate "Swiss accuracy" and "Hungarian bravado" and seeks to increase the contribution of the leisure and business tourism industry to 16 percent of the country's GDP by 2030.
Impact of Meeting Groups
"First of all, business travelers spend three to four times as much as leisure travelers," Pap says. "Year after year, Hungary is becoming increasingly popular among business travelers: Statistics show that Budapest is one of Europe's and the world's favorite MICE tourism destinations. More than 80 percent of conferences are held in the capital city."
Dublin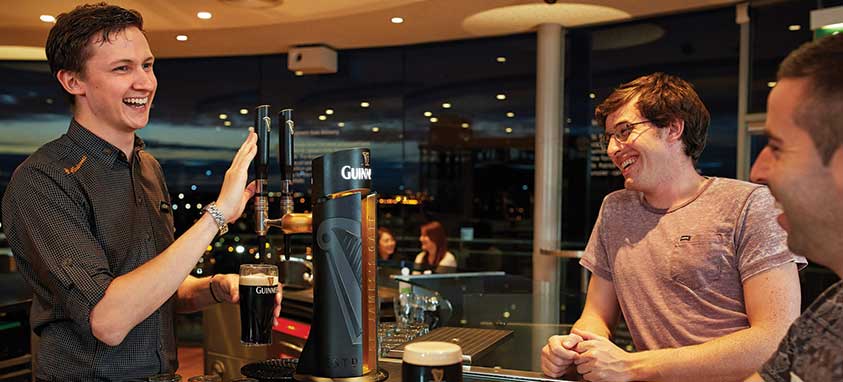 Situated on the east coast of Ireland, Dublin is a buzzing city with a rich historical past, world-class facilities, stunning venues and attractions ranging from Dublin Castle to Guinness Storehouse at St. James Gate Brewery. It's also Ireland's capital and largest city, with nearly 1.2 million residents.
"Dublin has a great reputation globally as a wonderful city to visit," says Johnston of Convention Bureaux of Ireland. "As a nation, Ireland has a long history of welcoming international visitors, and the warmth of that welcome and experience of our visitors is what makes us special. Being easy to get to and having an abundance of options while here also helps with the popularity, as does the fact that you can escape the city to coastal villages, beaches or mountains within 15 minutes."
Keys to Success as a Meetings Destination
"Our geography plays a big part in our success—some might say we are at the western edge of Europe, but we are actually at the center of the world," Johnston says. "This makes us very accessible to delegates flying in from around the globe.
"Above this, we have a world-class meetings infrastructure with a proven track record and a local industry that wants to make our clients' events incredible and live long in the memory of those attending."
Impact of Meeting Groups
"Our target is to bring international meetings to Dublin," Johnson says. "Meetings bring thought leaders from across the world together in our city. This brings a key focus to our own people in that specific field and the organizations operating in them. Additionally, by definition these delegates are bringing new money into our economy, with each one calculated to contribute around 1,600 Euro [U.S. $1,837]."
Hong Kong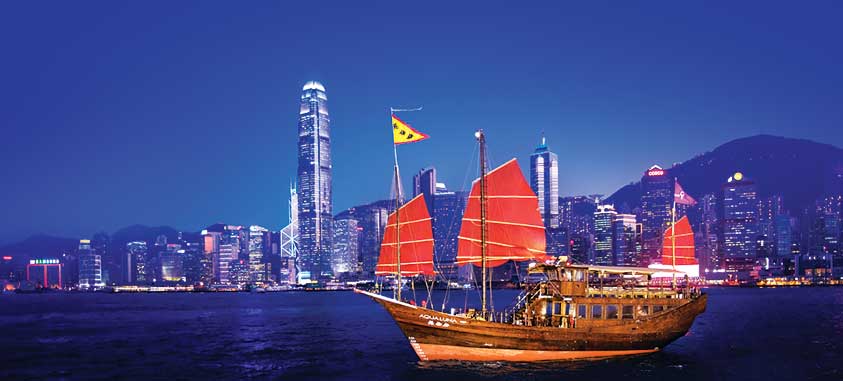 Officially named Hong Kong Special Administrative Region of the People's Republic of China, Hong Kong is a multicultural, special administrative region on the eastern side of the Pearl River estuary in southern China. It has more than 7.4 million residents packed into the world's fourth-most-densely-populated region and is full of unique experiences, including a visit to The Peak, which offers stunning views of skyscrapers, glittering Victoria Harbor and green hills of the distant New Territories.
Keys to Success as a Meetings Destination
"With its sophisticated infrastructure, business-friendly environment, vibrant lifestyle and over 80,000 guest rooms in more than 280 hotels, Hong Kong continues to be the World's Meeting Place," says James LaValle, MICE manager for Hong Kong Tourism Board (HKTB).
He points to several attributes that have made Hong Kong an attractive meetings destination: an open city with visa-free access for U.S. citizens and visitors from more than 170 other countries; a state-of-the-art airport, Hong Kong International Airport (HKG); world-class hotels; an advanced mass transportation system; a tax-free economy; the culinary and wine capital of Asia; premier venues; leisure group activities that reflect its unique culture and heritage; one of the safest and most secure cities in the world; a welcoming city where it's simple to do business; and a fixed exchange rate with the United States.
Impact of Meeting Groups
"A vital component in supporting the destination's economic growth through tourism is the meetings, incentives, conventions and exhibitions industry," LaValle says. "Last year, we recorded a 2.1 percent growth of overnight MICE arrivals, with more than 1.96 million business and MICE visitors. This ongoing success is the culmination of HKTB's significant support of MICE activities, leading to a large number of international conventions and meetings that further benefit Hong Kong's economy and the city's position as the World's Meeting Place."
Mexico City
Described as "the metropolis that has it all" by The New York Times and voted the No. 1 Most Exciting Destination for 2019 by National Geographic Travel Magazine., Mexico City is the most populous city in North America, with 8.8 million people in the city proper. It is also one of the most important cultural and financial centers in the world.
"Mexico City is a fascinating megalopolis that seduces its visitors with countless options to know and enjoy," says Sara Riojas De la Pena, general manager at Institute of Tourism Promotion for the Secretary of Tourism of Mexico City. "Its unique attractions, cultural experiences, hotels and meetings spaces have brought the attention of international events and meeting planners around the world."
One particularly significant attraction, Museo Nacional de Antropologia (National Museum of Anthropology), is the largest and most visited museum in Mexico, featuring archaeological and anthropological artifacts from Mexico's pre-Columbian heritage.
Keys to Success as a Meetings Destination
"The city offers businesses strong competitive advantages, including an ideal location, connectivity, infrastructure, affordability and a mature supply chain," Riojas De La Pena says. "Besides being the capital of our country, Mexico City is also the financial, cultural, academic, gastronomical and cosmopolitan center of Mexico and Latin America. In consequence, the main associations and corporations of the region are concentrated here, along with a large variety of meeting industry professionals and suppliers.
"Also, Mexico City has a privileged geographic position, with proximity to key travel markets."
Impact of Meeting Groups
The meetings industry plays an important role in Mexico's economy. The more than 300,000 annual gatherings—including corporate events, congresses, incentive groups, exhibitions and summits—have an impact of $25 billion, the equivalent of 1.5 percent of Mexico's GDP. The average spending budget is about $1,252 per business traveler. Greater Mexico City accounts for approximately 22 percent of the country's GDP.
Montreal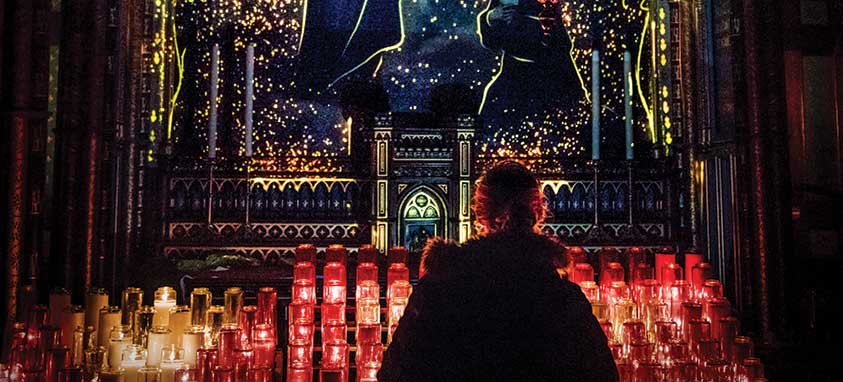 Boasting a lively multicultural mix, Montreal, with 1.7 million residents, is the second-most populous city in Canada. French is the city's official language and is spoken at home by 49.8 percent of the population, followed by English at 22.8 percent.
"Montreal's blend of European charm and modern, creative vibe is unique in North America," says Mylene Gagnon, vice president of business sales and convention services for Tourisme Montreal. "It's a city that is known for its openness, diversity, and vibrant cultural and gastronomy scenes."
Young and old alike love Old Montreal. It features cobblestone streets and horse-drawn carriages, as well as trendy fashion boutiques and restaurants. The Aura experience at Notre-Dame Basilica of Montreal deftly blends old and new by first taking visitors down a path of lights, revealing the Basilica's wealth of exquisite works. It's followed by a progressive immersion into a sonically and visually captivating universe.
Keys to Success as a Meetings Destination
Montreal's growing popularity among planners is partly due to a dramatic increase in airlift, including a boom in direct flights to and from the United States and other international cities. And the city's thriving economic sectors, such as artificial intelligence and life sciences, are attracting top talent from around the world.
"Also, Montreal is a city that really works as a team," Gagnon says. "We focus on making connections that matter for our clients—connections to the local businesses and academic communities, and to thought leaders in various fields."
Impact of Meeting Groups
"International meetings play a major role in Montreal's economy, generating significant benefits for our hospitality industry and for local businesses and attractions," Gagnon says. "But they are also a significant search engine for generating intellectual capital for our city by creating opportunities for our local sectors to shine, and for local thought leaders to connect with their international peers."
San Jose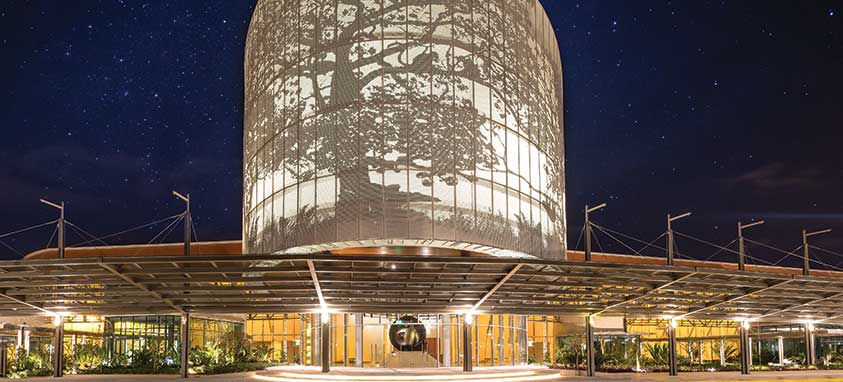 The largest city in Costa Rica, San Jose glitters every bit as much as New York City. Consistent with the pattern in developing countries, just about everything—including culture, cuisine, art, nightlife, business and politics—converges in this capital city, which is home to nearly 300,000 people.
"San Jose also has the perfect combination of nature and city," says Alvaro Arguedas, president of Costa Rica Convention Bureau. "It is very easy to access, with direct flights from the United States, Canada, Europe and South America. Its popularity comes from the great tropical weather, diverse activities, great people and our expertise in the tourism industry."
An excellent way for groups to experience San Jose is through one of several coffee plantation tours. Groups not only learn about the coffee-making process and the product's importance to the city, but also often have opportunities to sample other foods and beverages, as well as become immersed in the local landscape.
Keys to Success as a Meetings Destination
"San Jose is a peaceful and sustainable destination, with new infrastructure—hotels with meeting rooms and convention facilities, including many types of options, from boutique hotels to large, five-star properties; and the easy accessibility from main international airports to Juan Santamaria International Airport [SJO]," Arguedas says.
Also, Costa Rica Convention Bureau works closely with Costa Rica Tourism Board and participates in all the main trade shows for meetings and events in the United States, Canada, Latin America and Europe.
Impact of Meeting Groups
"The meetings industry affects many different sectors of our economy, spanning transportation, hotels and other venues, dining and special events," Arguedas says. "The results of bringing international meetings are always positive. Beyond the direct financial impact from the many people involved, the opportunity for local participation and knowledge exchange—as well as the international exposure that these meetings bring to our country—are priceless."
Stockholm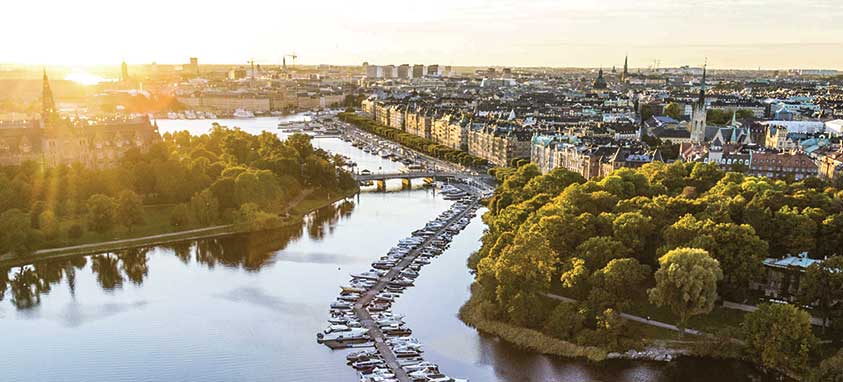 Stockholm is the capital of Sweden, and its nearly 1 million people make it the most populous urban area in the Nordic countries. Since the mid-1990s, it has emerged from its cold, Nordic shadow to become a truly international city. Stockholm is the cultural, media, political and economic center of Sweden and is at the forefront of modern design, fashion, innovation, technology and world-class food, mixing homegrown talent with an international outlook.
"The combination of being a cultural city with a lot of history and at the same time being very trendy and creative—with a lot of science and innovations—make Stockholm very attractive," says Karin Mantymaki, director of sales and operations for Visit Stockholm.
Allemansratten (the right to roam) is an indelible part of the Swedish psyche, and locals and visitors enjoy exercising this right at Royal National City Park, a 6-mile-long green space surrounding and snaking into Stockholm, and encompassing three royal parks: Djurgarden, Haga and Ulriksdal.
Keys to Success as a Meetings Destination
"For meetings, Stockholm has world-class venues and hotels, and it is a very walkable city, where many things are within easy reach," Mantymaki says. "We also have a good reputation for being efficient and reliable, and of course, we are a city of science, with many different universities as well as a thriving industry, especially our tech industry, which has a large start-up scene."
Visit Stockholm promotes the city partly by emphasizing its active science community, its Nobel Prize legacy and its status as an open city that welcomes everyone.
Impact of Meeting Groups
"International meetings are very important, as they generate both tourism income and knowledge transfer," Mantymaki says. "Meetings make it possible for local students, researchers and scientists to reach out with their research and establish an international network. So, they bring a lot of good."
Sydney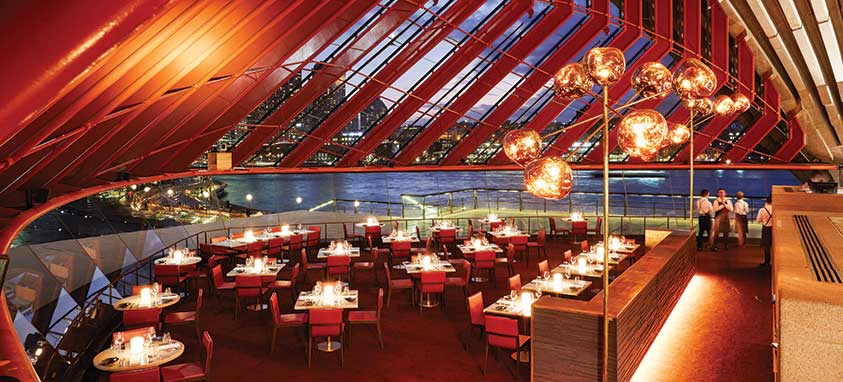 Fabulously draped around its glorious harbor and beaches, Sydney has a visual wow factor like few other cities.
"Australia's friendly, welcoming people, unique landscapes and natural attractions make Sydney a desirable destination for business events," says Penny Lion, executive general manager of events for Tourism Australia. "In Sydney, groups can learn to surf at iconic Bondi Beach with Let's Go Surfing; take an exclusive backstage tour of one of the world's most distinctive buildings, Sydney Opera House; and climb Sydney Harbour Bridge for extraordinary harbor views—all in one day."
Located on Australia's east coast, Sydney is the state capital of New South Wales and the most populous city in Australia and Oceania. More than 5.1 million people reside in metropolitan area, which is home to approximately 65 percent of the state's population.
Keys to Success as a Meetings Destination
"In addition to the city offering unique experiences, Australia's business events industry has a proven track record for delivering innovative events that exceed expectations," Lion says. "And with more flight connections around the world to Sydney than ever before, it has never been so accessible. For planners looking to include a second destination in their program, Sydney also provides a gateway to other great Australian destinations, such as Cairns, the Whitsundays and Uluru."
Impact of Meeting Groups
International business events visitors represent the second-largest-yielding visitor group to Australia. In the year ending September 2018, there was an increase of 17 percent in business event visitors from the United States, and the spend from that market rose by 14 percent.
"The demand for meetings is strong," Lion says. "As a result, Australia is undergoing an unprecedented level of infrastructure growth to ensure that our venues, accommodations, technology and service providers can meet the demand now and in the future."