Abu Dhabi skyscrapers
International cities effectively address groups' ever-changing needs
Some cities are known worldwide for their outstanding hotels, while others are noted for their superb culinary offerings or exciting entertainment options. And many cities boast all of these—and more.
That makes deciding which 10 international cities to include in this annual feature a major challenge. To clarify, this feature isn't so bold as to claim the 10 cities included are the top 10 for meetings: Rather, they're among the very best in the world. We include a different mix each year because so many cities are deserving.
We decided to take a new slant this time. Rather than focusing on the leading attributes of each city as a meetings destination, we emphasized some of the top new developments in each of these cities. The world is moving at such a breakneck pace that top meeting cities must quickly and steadily evolve to satisfy the needs of groups.
Although these 10 cities hail from all over the globe, and have distinctly different cultures and histories, they are remarkably similar in their efforts to provide groups with unique adventures that draw upon some of the current major trends in the meetings industry—from experiencing the mind-blowing, high-tech Museum of Senses in Prague to dining at the Insects in the Backyard restaurant in Bangkok. Let's take a tour.
Abu Dhabi
Tradition is vital, but progressive development is also strong in Abu Dhabi, the capital of United Arab Emirates. It is the fastest-growing destination city in the Middle East (with many of the world's tallest skyscrapers), according to the 2017 MasterCard Global Destination Cities Index, and it placed 18th, with 36 meetings, among Asia Pacific and Middle East cities in International Congress Convention Association's 2016 ICCA Statistics Report.
"With the…launch of the much-anticipated Louvre Abu Dhabi and cultural exhibitions such as Hajj: Memories of a Journey, the capital's reputation as a destination continues to grow, building on the unique experiences and cultural heritage offered," says Saif Saeed Ghobash, director general of the Abu Dhabi Department of Culture and Tourism.
Hot New Meeting Option
Situated on the island's northeastern coast, Jumeirah Saadiyat Island Resort will be a low-lying, beachfront property perched on the edge of a pristine, private beach. It will provide 294 guest rooms, eight restaurants, a pool bar, fitness center, tennis court and three infinity swimming pools. The resort is scheduled to open in the latter half of 2018.
Noteworthy Progressive Feature
The largest gathering of its kind in the Middle East, Abu Dhabi Sustainability Week annually attracts some 40,000 people from more than 175 countries. This year's event, which was held Jan. 13–20, focused on the theme, "Driving the Global Energy Transformation."
Captivating New Attraction
The $689 million Louvre Abu Dhabi, which opened in November, is the realization of a decade-long project involving visionaries in France and United Arab Emirates. The museum, located on Saadiyat Island, is deeply rooted in universal human values, while representing the dynamic nature of the modern Arab world and the region's fascinating multicultural heritage. Special group tours can be arranged.
Amsterdam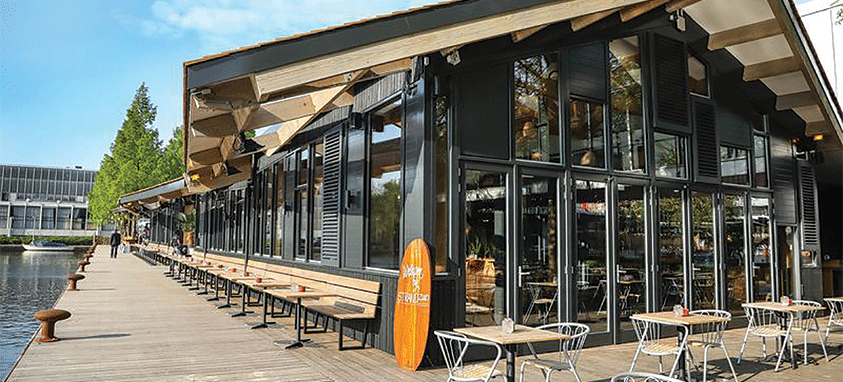 The capital of the Netherlands, Amsterdam boasts exciting nightlife, an elaborate canal system and recreational opportunities, including 249 miles of cycling paths. Some 11.3 million people visit its impressive museums, including Van Gogh Museum; Rijksmuseum, highlighting works by the Dutch masters Rembrandt and Vermeer; and Stedelijk, featuring modern art.
Amsterdam hosted 144 international conventions in 2016, seventh-highest total among the world's cities, according to ICCA's rankings. The previous year, it ranked 12th, with 120 meetings.
"Amsterdam is constantly evolving, with a slew of new upscale hotels and developments within city transportation, including a new underground metro line," says Antonia Koedijk, North American director for Netherlands Board of Tourism & Conventions.
Hot New Meeting Option
Amsterdam RAI Exhibition and Convention Centre complex, featuring 1.2 million sq. ft. of meeting space, will soon add 650-room Hotel Nhow Amsterdam RAI. Located next to RAI Amsterdam Convention Center, it will include a TV studio, gallery and sculpture garden.
Noteworthy Progressive Feature
Triggered by worldwide terrorist threats, RAI Amsterdam launched a new initiative, Amsterdam Security Convention, last year that focuses on the need to efficiently combine physical and cybersecurity measures. The convention included a simulated cyberattack filmed especially for the event. Some 80 speakers addressed key topics in the film during the event's 100 sessions.
Captivating New Attraction
After a complete rebuild, Strandzuid—a city beach with a beer terrace, restaurant, foosball tables and pingpong—reopened last spring in a new complex at Beatrixpark, near Amsterdam RAI Exhibition and Convention Centre. Open year-round, it features a larger area for events, and during the cold Holland winter, it transforms into Zuidpool (South Pole), a bookings-only event area.
Bangkok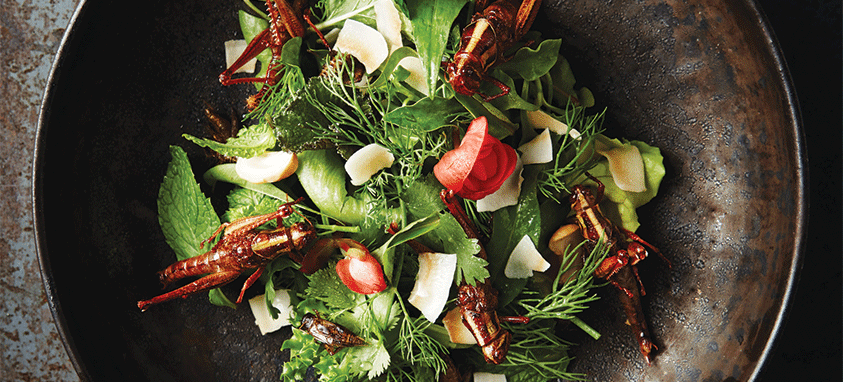 One of the major challenges facing all Thai children is to learn the full name of their foremost city: Krung Thep Mahanakhon Amon Rattanakosin Mahinthara Yuthaya Mahadilok Phop Noppharat Ratchathani Burirom Udomratchaniwet Mahasathan Amon Piman Awatan Sathit Sakkathattiya Witsanukam Prasit. It's the longest place name in the world, according to Guinness World Records. It's shortened to Krung Thep Maha Nakhon in Thailand, but farang (foreigners) know it as Bangkok.
The capital of Thailand has long been noted for its ornate shrines and vibrant street life, and recently it has been attracting attention for its arts, fashion and entertainment.
The world's meetings and convention community has taken note. Bangkok has risen from 29th (73 meetings) in the 2014 ICCA rankings to 16th (103 meetings) in 2015, to 12th (121 meetings) in 2016.
Hot New Meeting Options
The 222-room Park Hyatt Bangkok, a five-star hotel, opened last year in Central Bangkok. It features three restaurants, a spa, a saltwater pool and 21,528 sq. ft. of meeting space, including a 5,812-square-foot ballroom.
Slated to open on the banks of Chao Praya River in 2019, Steigenberger Hotel Riverside, a Deutsche Hospitality property, will offer 259 guest rooms, a rooftop terrace bar and restaurant, VIP lounge, spa, gym, indoor and outdoor pools, and 9,688 sq. ft. of space.
Noteworthy Progressive Feature
Groups are eating more and more bugs these days, and they can enhance the experience at Insects in the Backyard, Thailand's first edible insect fine-dining venue. Groups of up to 70 can enjoy delicacies such as Crab and Giant Water Beetle Ravioli with Tumeric Saffron Sauce.
Captivating New Attraction
Along the Chao Praya River people of different religions live together in historic communities while retaining their religious practice and customs. In Kudi Jeen, groups can experience the 200-year-old Portuguese roots of Bangkok at the new Baan Kudichin Museum.
Beijing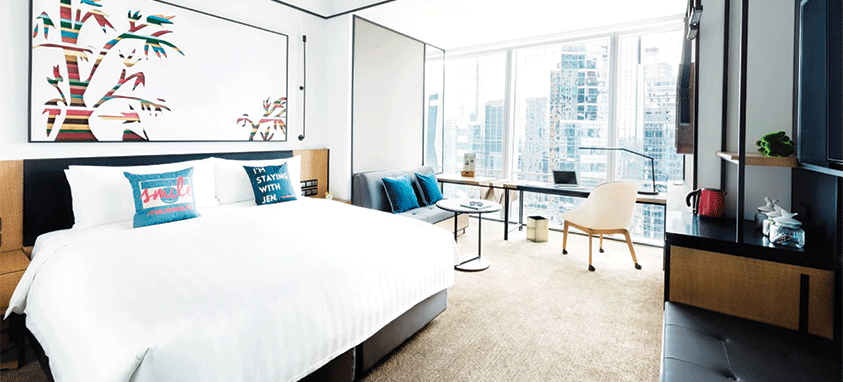 The capital of the People's Republic of China, the most populous country in the world, Beijing is the political, educational and cultural center of the country, and features many fascinating historical and cultural sites. These include Hall of Preserving Harmony, Summer Palace, Forbidden City, Chairman Mao Memorial Hall and Tiananmen Square.
Beijing also is a rapidly rising meetings destination. ICCA statistics show that after hosting 95 conferences in 2015 (ranking No. 19 in the world), it hosted 113 in 2016 (thereby jumping to No. 15).
Hot New Meeting Options
Located in the Wangjing Central Business District, Hyatt Regency Beijing Wangjing opened at the end of last year. Intended to resemble an urban forest hotel, its design is adapted from Chinese courtyard-style homes, as a three-sided compound surrounding a garden. The hotel offers 348 guest rooms, five restaurants, a bar and 60,278 sq. ft. of meeting space, including Regency Ballroom, with 14,747 sq. ft.
Hotel Jen Beijing, which opened in May in the China World Trade Center Complex, offers 450 guest rooms, a restaurant, a gastropub with its own brewery, an industrial fitness center decorated in graffiti and 12,917 sq. ft. of meeting space.
Noteworthy Progressive Feature
The sprawling Chinese capital of Beijing is attempting to downsize and turn into a more livable city, with cleaner air. This effort is reflected in the selection of Beijing to host the third annual International Conference on Resource Sustainability June 27–29.
Captivating New Attraction
The $3.26 billion Universal Beijing complex is being built by Shouhuan Cultural Tourism Investment Co., Ltd.—a consortium of five state-owned Beijing enterprises—and Universal Parks & Resorts. The complex will occupy a 363-acre site in the Tongzhou District, and consist of a theme park, a Universal CityWalk entertainment complex and two hotels, including Universal's first-ever themed hotel.
Brussels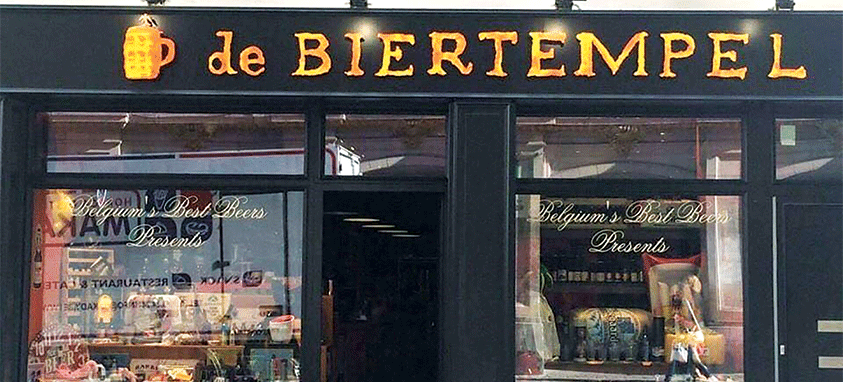 Belgium's capital and the administrative capital of the European Union, Brussels is one of the most multicultural cities on Earth, and deftly blends the historic and hip, the bureaucratic and bizarre. It's historically a Dutch-speaking city, but the majority language now is French.
"Brussels is no ordinary convention city," says Elisabeth Van Ingelgem, CMP, director of the convention and association bureau for Visit Brussels. "It's a city with historical beauty and a multicultural soul. No wonder Brussels is the No. 1 destination for congresses in Europe."
Van Ingelgem is referring to Brussels earning the top spot among international cities in Union of International Association's Statistics Report 2017, after placing second the previous year.
Hot New Meeting Option
Last summer, NH Hotel Group opened another hotel under its NH Collection brand, the NH Collection Grand Sablon in Brussels. It's in the Sablon district, renowned for its many intriguing antique shops and art galleries. The hotel offers 192 fully refurbished rooms, as well as 11 function rooms that can host up to 250 people.
Noteworthy Progressive Feature
Visit Brussels has created the Brussels Ambassador Program, in which experts in their fields dedicate time to promoting Brussels as a key destination for large events. The program aims to boost the number of international events and to promote Brussels as a hub in life sciences and biopharma, business services, sustainability and clean tech, information and communications technology, and creative industries and media.
Captivating New Attraction
De Beirtempel (The Beer Temple: Beers to Revere), recently opened in the Bourse building, former home of the Brussels Stock Exchange. The temple features a museum, tasting rooms, a roof terrace, and a bar and restaurant that showcase large, old Belgian breweries and smaller, newer craft brewers. The goal is to make the temple the No. 1 draw in Belgium by attracting some 400,000 visitors per year.
Buenos Aires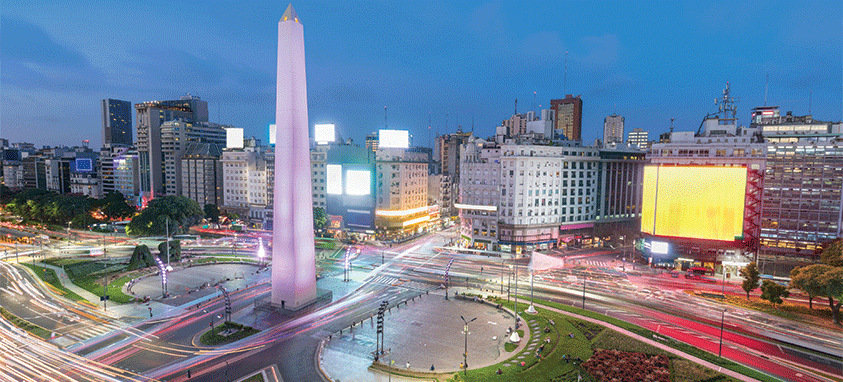 Situated on the western shore of Rio de la Plata estuary, on the southeastern coast of South America, Buenos Aires is Argentina's capital and most populous city. It is home to several strong ethnic and religious communities, providing it with a healthy diversity and cosmopolitan feel.
Buenos Aires' ICCA ranking rose from 26th in 2015 to 17th in 2016 as its international meetings increased from 82 to 103.
Hot New Meeting Options
Buenos Aires Exhibition and Convention Centre opened in the Recoleta neighborhood, between University of Buenos Aires Faculty of Law and Parque Thays, in September. It's one of the city's most important developments in recent years, with an innovative architectural design that offers versatile, column-free exhibition spaces over three underground levels. It provides 193,750 sq. ft. of meetings space and a 17,222-square-foot lobby.
The 159-room Alvear Icon Hotel and Residences was unveiled along the Puerto Madero waterfront last year. It is in a 35-story, futuristic skyscraper, and features a 32nd-floor rooftop lounge and the 11,733-square-foot Onyx Convention Center.
Noteworthy Progressive Feature
Buenos Aires ranked No. 1 among Argentina's cities in the 2017 United Nations Provincial Development Index, which is based on data compiled from the previous year that evaluates economic growth, social inclusion and environmental sustainability. The city will be hosting SB 2018 Buenos Aires Sept. 25–26, organized by Sustainable Brands, a learning, collaboration and commerce community of more than 348,000 sustainable business leaders from around the world.
Captivating New Attraction
Buenos Aires' usual palette of bistros, cafes and pizzerias is now being complemented by a rise in "open-door" restaurants—launched by ordinary residents in their homes, and offering home-cooked food, personalized service and a stress-free environment. Currently, there are about 75 open-door restaurants in the city.
Lisbon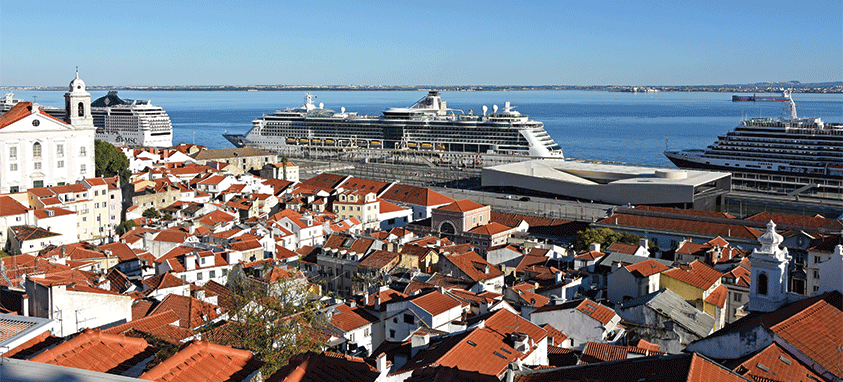 Lisbon, the capital of Portugal and its largest city, is recognized as an alpha-level global city by Globalization and World Cities Study Group because of its importance in finance, commerce, media, entertainment, arts, international trade, education and tourism.
"Groups will also discover that it is a major cultural center blessed with a mild, sunny climate, a fascinating melting pot where historic influences such as its rich maritime past are interlaced with modern trends and lifestyles," says Paula Oliveira, executive director of Tourism Lisboa Visitors & Convention Bureau.
Lisbon hosted 138 international conferences in 2016, ninth-highest among the world's cities, according to the 2016 ICCA report.
Hot New Meeting Option
The former Tivoli Jardim Hotel underwent an $1.9 million refurbishment and emerged last year as Avani Avenida Liberdade Lisbon Hotel. The property boasts 119 guest rooms, and The Palacete Conference and Events Centre, next door to the hotel, offers event space for up to 322 people.
Noteworthy Progressive Feature
Web Summit is often called "the best technology conference on the planet," and it's easy to understand why. It started in 2010, with a simple but grand idea of connecting the technology community with all industries, both old and new, and since then, it has grown by leaps and bounds. For the past two years, the summit has been held in Lisbon; last year's event attracted 60,000 attendees from more than 160 countries. The next summit will take place in Lisbon Nov. 5–8.
Captivating New Attraction
To cope with the growing influx of visitors and to encourage its booming tourism sector—the main driver of the Portuguese economy—a new cruise-ship terminal opened last year in a 149,0000-square-foot building at Lisbon Cruise Port that has been described as "a contemporary interpretation of Lisbon's vibrant lifestyle." It features three floors, with restaurants, shops, a VIP lounge and a 360-degree viewing terrace.
Prague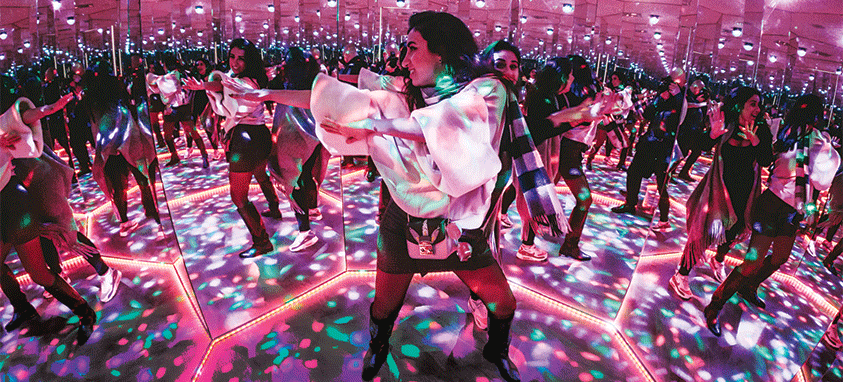 A stunningly beautiful city with a rich history, Prague is the capital and largest city in the Czech Republic. The cradle of Czech culture, it features more than 10 major museums, as well as several theaters, galleries and other historical exhibits—and it's very walkable.
"The wide number of activities and variety of venues are concentrated in close proximity to each other, so you have literally everything at your fingertips," says Roman Muska, managing director of Prague Convention Bureau.
Prague hosted 126 international conventions in 2016, thereby maintaining the No. 11 worldwide ranking it attained in 2015 from ICCA.
Hot New Meeting Options
Prague Congress Centre underwent a major renovation last year. Corridors and foyers were refurbished, new carpeting was installed, a new information center was created and the building's facade was updated. The facility offers 140,000 sq. ft. of meeting space and is scheduled to open a new exhibition area in 2022 that will provide an additional 54,000 sq. ft.
Noteworthy Progressive Feature
One of Prague's main meeting assets is its abundance of nontraditional gathering spaces, including historical structures such as palaces, castles and chateaus, as well as industrial buildings. For instance, Lobkowicz Palace blends luxurious spaces, museum collections of worldwide significance and magnificent views overlooking the City of 100 Spires, making it a unique choice for receptions, private events and business meetings.
Captivating New Attraction
Museum of Senses, which opened in October, aims to awaken visitors' senses and inspire them to discover more and, thereby, feel more. Visitors are immersed in a world of sensations and mind-blowing optical illusions. The journey begins with a walk through a dark tunnel, where attendees experience a jungle in which the water flows upward, and then find themselves standing over the top of a skyscraper, only to enter a desert where nothing is as it seems. Groups are welcome, but for groups of 10 or more, reservations must be made at least 15 days in advance.
Tokyo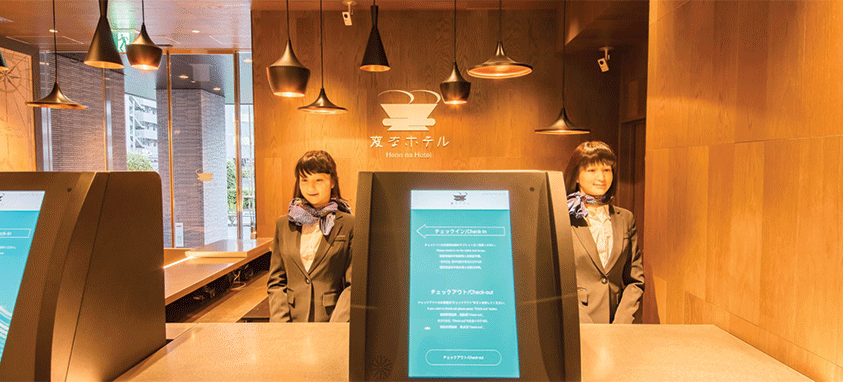 Most major cities blend historical traditions with modern features, but Tokyo does so in a highly dramatic fashion. Temples created in the first millennium stand adjacent to brand-new buildings designed by innovative architects. Stores selling traditional Japanese crafts neighbor those offering cutting-edge tech products. Tokyo Convention & Visitors Bureau captures this mix with its new slogan, "Tokyo Tokyo, Old Meets New," with the first "Tokyo" depicted in a brushstroke font, and the second one in a Gothic block typeface.
Tokyo hosted 80 international conferences in 2015 and 95 in 2016, the 21st-most in the world, according to ICCA statistics.
Hot New Meeting Option
Preparations for the Tokyo 2020 Summer Olympics and Paralympic Games are underway, triggering a building boom, and major renovations at hotels and conference centers.
The new Tokyo Garden Terrace Kioicho complex opened at the former site of Grand Prince Hotel Akasaka, in the historic Nagatacho district. The new complex includes the 250-room Prince Gallery Tokyo Kioicho, a Luxury Collection Hotel that occupies the floors 30 through 36 of the Kioi Tower office building. It also features Kioi Conference, with 11 meeting rooms, including 5,059-square-foot and 2,583-square-foot conference rooms.
Noteworthy Progressive Feature
The convention bureau offers a hot tip for hyper-local enthusiasts: Invite your group to participate in its Savor a Unique Culture activities, which enable participants to experience Japanese culture though activities such as pruning bonsai trees with a world-famous expert, and team building by sharing Japanese food in the traditional manner.
Captivating New Attraction
The 98-room Henn na Hotel Tokyo Ginza (Henn na translates as Strange Hotel) in Tokyo's upscale Ginza district is staffed by robots of all shapes and sizes (with human staff ready to intervene if needed). The robots look like humans, and speak four languages—Japanese, English, Mandarin Chinese and Korean. They determine which language to use based on guests' passports.
Vienna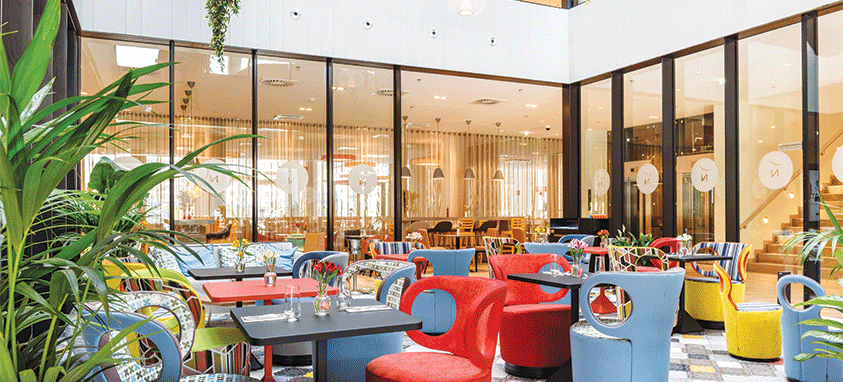 The capital and largest city in Austria, Vienna lies east of the Danube River. It has been home to many famous people, including Mozart, Beethoven and Sigmund Freud. The city features Baroque streetscapes and imperial palaces, which have set the stage for artistic and musical masterpieces.
Vienna hosted 186 international conferences in 2016, the second-most among the world's cities, according to ICCA statistics.
"The exceptional meetings infrastructure, excellent standard of the meeting service sector, as well as the cultural attractiveness of the city, are all factors that contribute to making Vienna a top destination for international meetings," says Christian Mutschlechner, director of Vienna Convention Bureau.
Hot New Meeting Option
Novotel Wien Hauptbahnhof Hotel, which opened last year at Vienna's main train station, in the heart of the Belvedere district, features the distinctive, new Novotel design. The hotel provides 266 guest rooms, a fitness center, a hammam and 9,687 sq. ft. of meeting space, divided among eight rooms.
Noteworthy Progressive Feature
Vienna is a model city for the way it addresses many pressing environmental issues, including water supply, wastewater management, waste disposal and clean-air management. So, it's a logical choice to host the annual Model United Nations Conference on Environment and Sustainable Development at Vienna International Centre.
This year's gathering, set for April 22–27, will give youth interested in environment, sustainability, biodiversity and international climate agreements a chance to discuss them on an international and scientific scale, and develop ideas in an international resolution.
Captivating New Attraction
It's not completely new—the legendary Camera Club was a trendsetter from 1970 to 2015—but after being closed for two years, it has sprung up again with a new format, and there's something for everyone, every day of the week. It's a fabulous dance club featuring international, national and local drum 'n' bass, reggae, dancehall, hip hop and funk 'n' soul artists, among others.