Looking beyond the city's five boroughs can make your meeting sing
I don't care if it's Chinatown or on Riverside
I don't have any reasons
I left them all behind
I'm in a New York state of mind
Billy Joel sang his 1976 hit to plaintively yearn for Manhattan, but that wasn't his real home. He grew up on Long Island. Greater New York, if you will. Manhattan, of course, is iconically Manhattan. But within a few hours' drive, or less, awaits everything a meeting or event could ever want—history, glamour, sophistication, family fun, irresistible cuisine and scenic beauty. And all of it can be waaaay more affordable than in New York City.
Greater New York begs for definition. Connecticut and New Jersey are an ordinary commute away. So, of course, is Long Island. So, let's draw the line arbitrarily but logically—Greater New York lies within the state of New York.
From just across the New York City border, on long, narrow, eastward-stretching Long Island to sprawling Westchester County to the immediate north, to the more far-flung Empire State cities of Albany and Rochester, there are alternatives to Manhattan or Brooklyn that are easy to overlook but impossible to forget. In these areas, you will find friendly faces eager to share all the reasons they are so justifiably proud of the place they call home. There is only one New York City, but its many satellites are totally worth checking out.
Welcome to a Greater New York state of mind.
Long Island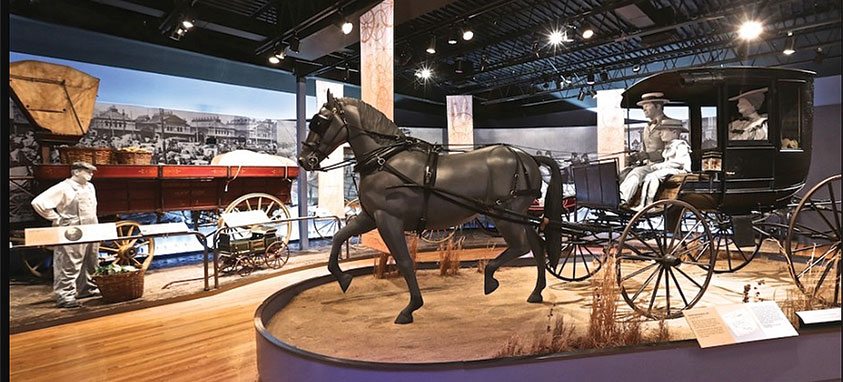 Especially in steamy summer months, Long Island is the perennial escape from New York City. It's where Manhattan swells go to read escapist novels on dune-edged beaches, sip the trendiest drinks and dine grandly in the Martha Stewart-worthy villages of the Hamptons.
But it's much more than that.
Meeting planners have such a varied palette of outdoor and indoor activities to play with on Long Island that it's easy to forget how close you are to the City that Doesn't Sleep. In East Hampton, for example, your group can tour the clapboard Pollock-Krasner House and Study Center, where Jackson Pollock and wife Lee Krasner lived, drank and fought together—and led America's Abstract Expressionist movement. In Sag Harbor, a writer's retreat since the days of James Fenimore Cooper, catch a production at Bay Street Theater before it packs up and moves on to Broadway.
On bohemian Fire Island, where autos are mostly barred, The Sunken Forest, a 300-year-old holly forest, reveals itself on a guided, 1.5-mile boardwalk tour through freshwater bogs and the swale between the dunes. The Long Island Beverage Trail takes in not only breweries, but also wineries—there are more than four dozen wineries with tasting rooms—as well as distilleries and cider mills. On 9 acres in historic Stony Brook, Long Island Museum of American Art, History and Carriages (pictured above) houses a jaw-dropping collection of ornate horse-drawn carriages. Other museums are dedicated to planes, trains, tanks, firefighting, DNA, whaling and maritime history.
Long Island, 120 miles long and encompassing Nassau and Suffolk counties, is made for bringing along the family, with amusement parks, water parks, historic lighthouses, arboretums, wildlife preserves, and all the seaside and salt-water adventures you can imagine. Depending on the season, immerse your group and their families in festivals, cornfield mazes and holiday lights on Gilded Age mansions.
History comes alive on the Long Island Spy Trail, where Gen. George Washington's "eyes and ears" were dramatized in the AMC series, Turn. Stops along Long Island Sound's harbors and inlets include Raynham Hall in Oyster Bay, home to a family that spied on British officers who lodged there during the dark days of the Revolutionary War; tours are available.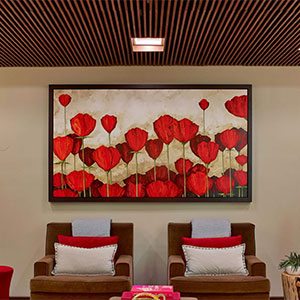 Unique venues abound. Spa hotels, for example. Gurney's Montauk Resort & Saltwater Spa has a seawater spa and full-on Atlantic Ocean views. Garden City Hotel (pictured right) has been pampering guests since 1874. Oheka Castle, in Huntington, is the second-largest private home ever built in the United States. Glen Cove Mansion Hotel and Conference Center sits regally on a country estate.
Belmont Park, the thoroughbred race track in a park-like setting where American Pharaoh won the Triple Crown two years ago, has private dining rooms, meeting space and corporate tents. The famed Elmont landmark also has a Long Island Railroad station on site.
Discover Long Island, as its marketing slogan puts it. Chances are, you'll find what you're looking for—and several things you didn't expect.
MAJOR MEETING VENUES IN LONG ISLAND
Garden City Hotel
AAA Four Diamond property dating to 1874; Polo Steakhouse restaurant; Red Door spa; 269 recently renovated guest rooms; 30,000 sq. ft. of event space.
Glen Cove Mansion Hotel & Conference Center
Georgian estate on 55 acres on Long Island's Gold Coast; Pratt's restaurant; indoor and outdoor pools; tennis; bowling alley; 187 guest rooms; nearly 30,000 sq. ft. of meeting space, including 27 conference rooms.
Gurney's Montauk Resort & Saltwater Spa
Oceanfront views; 2,000 ft. private beach; ocean-fed saltwater pool; spa; 146 guest rooms; five dining venues; 25,000 sq. ft. of meeting and banquet space.
Hilton Long Island/Huntington
Located in Melville; Masterson's farm-to-table restaurant; indoor and outdoor pools; 305 guest rooms; more than 30,000 sq. ft. of flexible meeting space, with 17 meeting rooms and two ballrooms.
Hyatt Regency Long Island
In Hauppauge on North Shore; 358 guest rooms, all with golf course views; 18-hole golf course; regional cuisine at Nu Restaurant; more than 17,000 sq. ft. of meeting space.
Long Island Marriott
In Uniondale next to Nassau Coliseum; Crop & Kettle restaurant; 618 guest rooms; 21,853 sq. ft. of event space, including 28 breakout rooms.
Melville Marriott Long Island
Renovated lobby; Great Room Restaurant; 369 guest rooms; 17,042 sq. ft. of meeting space.
Oheka Castle
On Gold Coast; chateau-like mansion listed on National Register of Historic Places; formal gardens and lawns for events; Oheka Bar & Restaurant; 32 guest rooms and suites; indoor function rooms for 10–400 attendees.
Radisson Hotel Hauppauge-Long Island
Atrium lobby with waterfalls; Fountain Grille Restaurant; indoor pool; 209 guest rooms and suites; 18,500 sq. ft. of meeting space.
Westchester
In a way, it's a shame Westchester County is so close to Gotham, because if it were more remote, travel writers would be extolling its virtues as a life's-punch-list destination. It has everything a group could want—except a major city. But who cares, when you have the splendor of Hudson River Valley, indelible cuisine, a lively music and nightlife scene and more?
Signature experiences include a visit to Sleepy Hollow, of Washington Irving's Headless Horseman fame. The 300-year-old Van Cortlandt Manor gets an epic makeover for the Great Jack-'O-Lantern Blaze every year. Groups can also tour historic Lyndhurst Castle or take in Sleepy Hollow Cemetery, where Irving rests. Kykuit is a preeminent Hudson Valley landmark renowned for its architecture, remarkable gardens, art, history and spectacular scenery. This hilltop aerie was home to four generations of the Rockefeller family, beginning with John D., founder of Standard Oil and richest man in America in his day. Now a historic site of the National Trust for Historic Preservation, this landmark has been meticulously maintained for more than a century.
And for a thrilling, up-close-and-personal encounter with nature, it's hard to beat Wolf Conservation Center, a not-for-profit environmental education organization in South Salem. This sanctuary for more than 20 critically endangered wolves—of the species Mexican gray wolf and red wolf—teaches visitors about wolves' relationship to the environment and our role in protecting their future. From April through October, the center hosts Sleeping with Wolves, an overnight camping adventure with all the howls, circling vultures and nature's nighttime chatter.
A more civilized experience awaits in Katonah at Caramoor Center for Music and the Arts (pictured above), known for exceptional music, and spectacular gardens and grounds. Its mission includes mentoring young professional musicians and providing educational programs for children centered around music. Audiences are invited to explore the lush grounds, tour historic Rosen House, enjoy a preconcert picnic and discover beautiful music in relaxed settings.
Spins Hudson in Peekskill, a 40,000-square-foot sports and entertainment complex, is brand-new, and ready to give groups big-time bonding opportunities while navigating the four-level aerial ropes course, competing in laser tag and unwinding in the sizeable arcade. There's also bocce and shuffleboard, as well as a microbrewery and casual seafood restaurant. A seasonal patio can hold 6,000 and there's an event space called Factoria.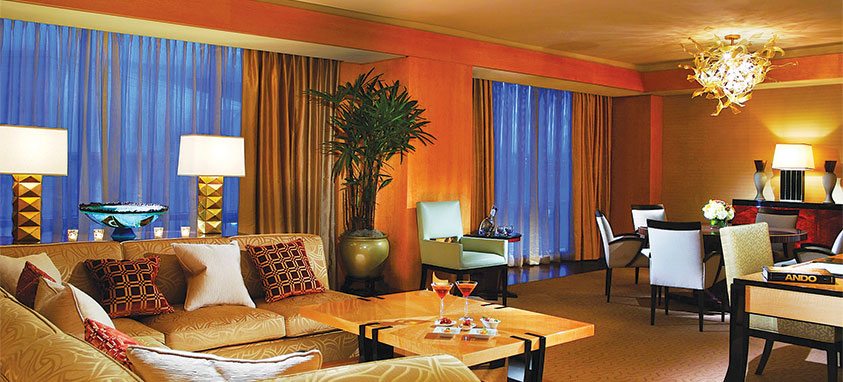 On the lodging front, Westchester Marriott and The Ritz-Carlton New York, Westchester (pictured above), both in White Plains, have undergone significant renovations. Atop The Ritz-Carlton, planners can find Kanopi, a new private dining space, which can accommodate up to 360 guests. Each of the four rooms offers natural light and skyline views. Royal Regency Hotel, a luxury boutique property in Yonkers, reopened last year after a multimillion-dollar upgrade.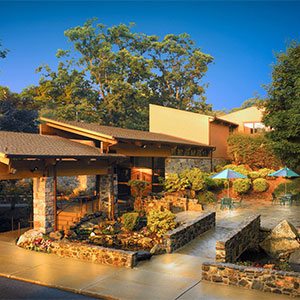 Edith Macy Conference Center (pictured right), in Briarcliff Manor, puts nature on your agenda. Its 405 wooded acres are ideally suited to team-building challenges such as constructing waterproof shelters and doing blind walk-arounds. Seven IACC-certified meeting rooms have everything needed to get down to business, and 52 guest rooms provide the overnight accommodations.
Nestled within IBM corporate headquarters in Armonk, the 26-acre IBM Learning Center has 182 guest rooms and boasts second-to-none meeting facilities that include 13 general session rooms, 20 breakout rooms and a high-tech, 213-seat auditorium. The meeting space totals 21,600 sq. ft. Health professionals tailor team-building and fitness programs to your group.
MAJOR MEETING VENUES IN WESTCHESTER
Doral Arrowwood Resort
In Rye Brook; 68,000 sq. ft. of meeting space, with 6,500-square-foot ballroom and amphitheater.
Edith Macy Conference Center
Located in Briarcliff Manor on 405 acres; seven IACC-certified meeting rooms; 14,000 sq. ft. of meeting space.
Empire City Casino
In Yonkers Raceway complex; meeting spaces include lounge with two vintage bowling lanes; 4,500-square-foot banquet room.
IBM Learning Center
On 26 acres in Armonk; 182 guest rooms; 21,600 sq. ft. of IACC-certified, high-tech meeting space.
The Ritz-Carlton New York, Westchester
Recently renovated, 42-story property in White Plains; BLT Steak restaurant; largest spa in Westchester; indoor rooftop pool; 146 guest rooms; more than 10,000 sq. ft. of meeting space.
Westchester Marriott
Located in White Plains; newly renovated; Ruth's Chris Steak House; 444 guest rooms; 26,676 sq. ft. of event space, including 20 breakout rooms.
Albany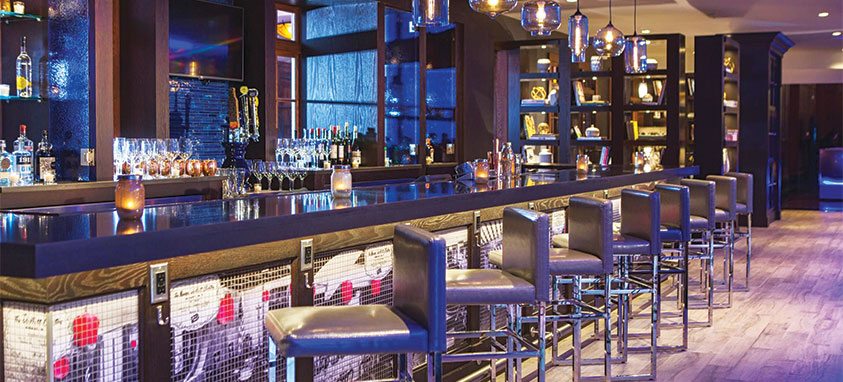 Just under three hour's drive from the warp speed of midtown Manhattan (or slightly more than an hour by air), Albany is a slower-paced revelation. Like Manhattan, it began four centuries ago as a small Dutch trading post. Unlike Manhattan, it never grew like the wealth of Dutch bankers. Even today, its population hovers under 100,000. Yet Albany is the oldest continuously chartered city in the United States and has been the capital of New York state since 1797.
It's also the heart of burgeoning Tech Valley, a hub of companies and educational facilities focusing on biotech, nanotechnology and life sciences.
For meeting planners, Albany is made for themed itineraries, from exploring the region's Dutch past to the annual tulip festival in spring. Another option: the Erie Canal, once billed as the eighth Wonder of the World. Not only can your group experience this man-made river of commerce firsthand, on a cruise or by paddling where the canal meets the mighty Hudson River, but there are also exhibits to be experienced at New York State Museum ("worth a detour," in the estimation of Michelin Green Guide) and Waterford Historical Museum and Cultural Center, as well a tour of the stately mansion of Gen. Philip Schuyler, one of the canal's earliest proponents and father-in-law of Alexander Hamilton.
But the biggest buzz around meetings comes from the new Albany Capital Center, a dramatic glass structure that is a state-of-the-art facility offering 22,500 sq. ft. of ballroom/exhibit space, six meeting rooms, plus prefunction space. It's the capstone of Capital Complex, the largest combined meeting venue in the region, at 159,000 sq. ft.
Climate-controlled walkways connect Albany Capital Center to Empire State Plaza, The Egg Performing Arts Center, Times Union Center (a sports and special event arena for up to 7,000) and Renaissance Albany Hotel (pictured above), which opened in 2015 and features 8,505 sq. ft. of meeting space and 203 guest rooms. Also nearby is Empire State Plaza Convention Center, which can host groups of up to 10,000.
Albany is also a springboard to nearby attractions. Just north is Troy, home to Rensselaer Polytechnic Institute and one of the most perfectly preserved 19th-century towns in the United States, with more than a dozen radiant Tiffany windows and a 1,200-seat concert hall. A few miles further north is Saratoga Springs, a hub for thoroughbred horse racing and home to National Museum of Racing and Hall of Fame. The Gideon Putnam's historic Roosevelt Baths & Spa and championship golf course within Saratoga Spa State Park makes it a resort destination worth any planner's consideration. Meeting spaces include a tented pavilion, conference center and eight breakout rooms, totaling 12,000 sq. ft.
An hour north of Albany, on a 70-acre, private island on idyllic Lake George, sprawls The Sagamore Resort, which dates to the 1880s. In addition to a 15,760-square-foot conference center, it boasts an event center for exhibitions and trade shows, plus 20,000 sq. ft. of breathtaking outdoor space. Come in January for the Glacier Ice Bar & Lounge, carved from 18,000 pounds of ice.
South of Albany, Mohonk Mountain House, dating to 1869, is a fairytale-like Victorian castle resort snuggled into the Hudson Valley. Only 90 miles north of New York City, it's surrounded by 40,000 acres of pristine forest and offers farm-to-table cuisine, an award-winning spa, and 14 meeting spaces—from a Victorian parlor to wood-panelled studios.
MAJOR MEETING VENUES IN ALBANY
Albany Capital Center
Newly opened glass-and-brick showplace; 22,500 sq. ft. of state-of-the-art convention, ballroom and meeting space; onsite parking; enclosed, climate-controlled walkway to Capital Complex.
Empire State Plaza Convention Center
Flexible space can accommodate groups from 10 to 10,000; convention hall seats 2,400 classroom-style; part of Capital Complex.
Hilton Albany
Walking distance to Capital Complex; Sessions Lounge; indoor pool; 385 guest rooms; 30,000 sq. ft. of flexible meeting space, including 31 meeting rooms and largest ballroom in the Capital District.
Renaissance Albany Hotel
Connects to Albany Capital Center; 124 guest rooms; Wellington's Restaurant; eight meeting rooms; ballroom newly redone; 8,505 sq. ft. of meeting space.
The Gideon Putnam
Resort within Saratoga Springs State Park; historic Roosevelt Baths & Spa; 124 guest rooms; 12,000 sq. ft. of meeting space, including eight meeting rooms and newly renovated ballroom.
The Sagamore Resort
Historic venue dating to 1880s on 70-acre island in Lake George; conference and event center (combined 27,424 sq. ft.); historic hotel meeting rooms and more than 20,000 sq, ft. of outdoor event space.
Rochester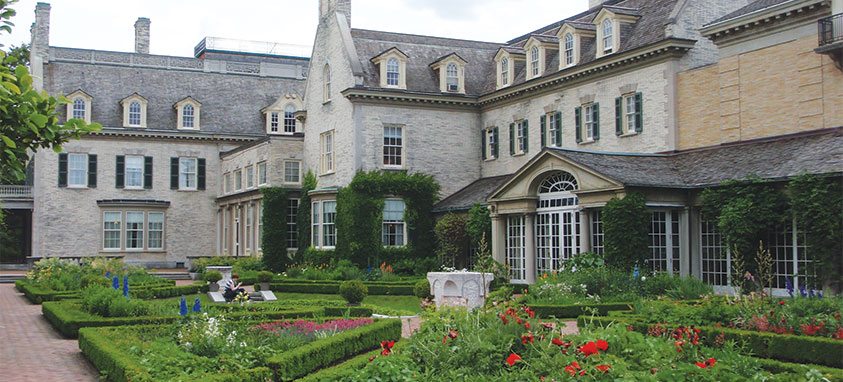 Rochester is an under-the-radar gem. It's affordable, accessible and offers meeting attendees a lively metropolitan area and the many glories of the Finger Lakes region. It's also in the midst of an incredible period of revitalization. Currently, there is more than $850 million being invested in downtown Rochester.
Cultural activities abound—in fact, it ranks in the company of such arts powerhouses as Boston and Chicago. Geva Theatre Center, for instance, is the Northeast's most-attended regional theater outside of New York City. World-class Rochester Philharmonic Orchestra moves effortlessly between Beethoven, Broadway and the Beatles. Memorial Art Gallery, available for custom tours, has a permanent collection that has been called the best-balanced in the state outside of Manhattan.
George Eastman Museum (pictured above), on the estate of the founder of Eastman Kodak Company and a pioneer of popular photography and motion picture film, is so much more than a Kodak moment. Founded in 1947 as an independent nonprofit institution, it is the world's oldest photography museum and one of the oldest film archives. The museum houses unparalleled collections—encompassing several million objects—in the fields of photography, cinema, photographic and cinematographic technology, and photographically illustrated books. Private tours of the historic mansion, gardens and galleries can be reserved.
But Rochester's largest cultural draw is all about smiles. Guided tours of The Strong National Museum of Play explores play in America by viewing the world's largest toy, doll and game collection. There's also the museum's World Video Game Hall of Fame and a massive video-game exhibit, where groups test their skills on rare games such as four-player Pac-Man and two-player Tetris.
The Strong museum recently opened the Toy Halls of Fame, a hands-on space that explores America's favorite toys. Also on view are some of America's rarest and most iconic artifacts of play, including the first handmade Monopoly set, Thomas Edison's talking doll, the first LEGO sets and Barbie No. 1.
In the Finger Lakes wine region, book a group tour and tasting at some of the more than 100 wineries— most are within a 90-minute drive of Rochester.
Aspiring Food Network stars will be challenged by a cooking class at New York Wine & Culinary Center in nearby Canandaigua. Or if a cold beer sounds like a better idea, Monroe County (home to Rochester) has more than two dozen craft breweries.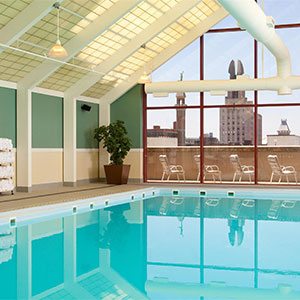 Even better, brew your own 19th-century-style beer at Genesee Country Village & Museum—the largest living history museum in New York state and third-largest in the country. In addition to beer-making, groups can enjoy a meal based on 19th-century recipes in a historic house and watch a baseball game played by rules dating to the game's origins.
The major lodging news is an $18.5 million renovation of Hyatt Regency Rochester (pictured right). The complete overhaul encompasses common areas, more than 20,000 sq. ft. of event space and the 338 guest rooms. The Hyatt is one of two hotels connected to Joseph A. Floreano Rochester Riverside Convention Center—a welcome benefit for meeting attendees during winter months. The convention center offers 100,000 sq. ft. of flexible meeting and exhibit space, including 25 meeting rooms and seating for 5,000. The other property linked by covered walkway, Radisson Hotel Rochester Riverside, is the largest in the area, with 467 guest rooms and more than 30,000 sq. ft. of meeting space.
MAJOR MEETING VENUES IN ROCHESTER
Hilton Garden Inn Rochester Downtown
Historic building with modern interior; free airport shuttle; 106 guest rooms; 3,500 sq. ft. of meeting space.
Hyatt Regency Rochester
Situated along the Genesee River; newly renovated; tallest, most upscale hotel in Finger Lakes area; 338 guest rooms; 20,000 sq. ft. of meeting space, with two ballrooms; covered walkway to convention center.
Joseph A. Floreano Rochester Riverside Convention Center
Riverside facility within walking distance to four hotels; 100,000 sq. ft. of flexible meeting and event space; 25 meeting rooms; green initiatives.
Radisson Hotel Rochester Riverside
Largest hotel in the area; covered walkway to convention center; ballroom overlooks downtown and Genesee River; 467 guest rooms; 30,000 sq. ft. of meeting space.
In a New Jersey State of Mind? Meet in the Meadowlands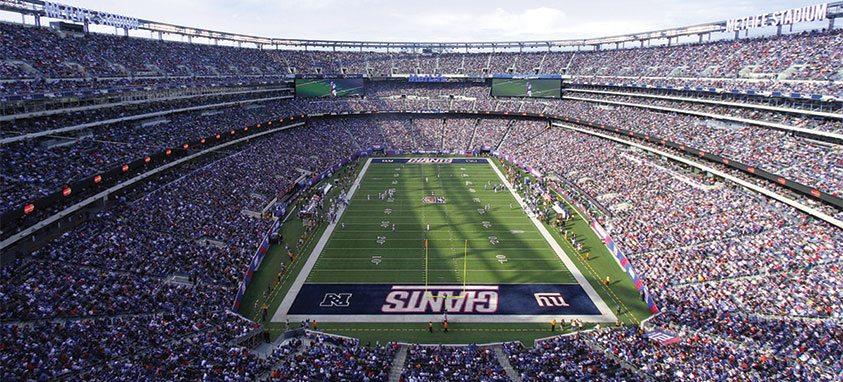 Only minutes from Manhattan, in the New Jersey Meadowlands, awaits an alternative universe for meetings. You may know it as a huge expanse of wetlands. You may know it from an episode of The Sopranos in which a character identifies it as the place where his mock execution took place. Most likely, you know Meadowlands Sports Complex, in East Rutherford. It's where you'll find Meadowlands Racetrack, one of the nation's best harness horse-racing tracks. And MetLife Stadium (pictured above), home NFL stadium for both the New York Giants and Jets.
It can also serve as the place where you host your next memorable event. From fireside lounges to a rustic wine bar, to crossing the same goal line as your NFL idols, MetLife Stadium offers winning venues for gatherings of all sizes.
Other intriguing possibilities include the visitor's locker room and press lounge.
Not far away, in Secaucus, is The Meadowlands Exposition Center, which features 61,000 sq. ft. of exhibit space and five meeting rooms for up to 5,000 attendees.
Hyatt Place Secaucus, which is 2 miles from the Meadowlands Sports Complex, has 159 guest rooms and 1,000 sq. ft. of meeting space. Hilton Garden Inn Secaucus/Meadowlands offers 124 guest rooms and 2,525 sq. ft. of meeting space.