Frank Sinatra once sang about all the reasons why Chicago was his kind of town. Meeting professionals have always felt the same way—for Chicago's stunning skyline, cultural amenities, ever-morphing neighborhoods, world-class meeting facilities and hotels, attractions and musical heritage. Now, in addition to all the city's other great nicknames—Windy City, Chi-Town, Second City and City of Big Shoulders—many meeting planners are calling it something else—Foodie Town.
More: Chicago: One Big Happy Family
It's the same in the adjacent region called Chicago Southland, which offers a wide variety of hotels, spaces and experiences to planners and their attendees, along with a wide variety of interesting, locally developed cuisines and dishes, and great places to sample them. Join us in a whirlwind tour.
Chicago
Chicago is sometimes called the most American of American cities because of its unique history, local culture and ethnic-melting-pot character. It's a city known, too, for its uncommonly friendly people.
Its character is greatly influenced by the inland ocean on which it sits—26 miles of Lake Michigan waterfront with 32 beaches. You can take off your business suit and be in or on the water in minutes.
Chicago was the birthplace of the American institution called the skyscraper. When the Home Insurance Building opened in 1885, it was one of the wonders of the world—at 10 stories and 138 feet.
Dine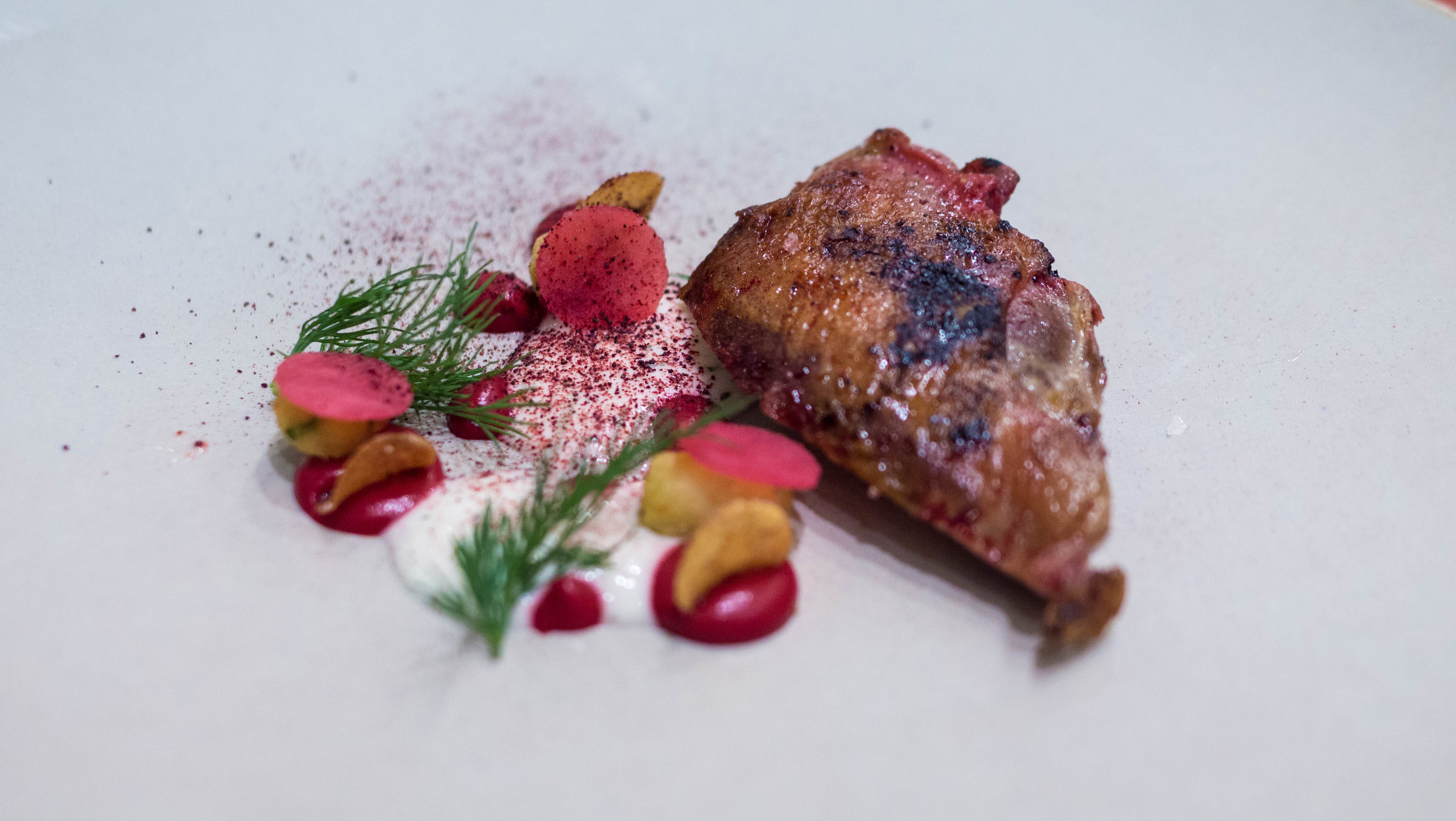 Chicago long ago earned a prominent place in the American cookbook. When it comes to cooking, Chicago has something for every taste, with more than 6,000 restaurants, from renowned steakhouses to neighborhood landmarks. This is the birthplace of deep-dish pizza, said to have originated at Pizzeria Due (still there) in 1943.
The all-beef hot dog was invented at the Chicago World's Fair in 1893. Today, the Chicago-style hot dog is known for multiple toppings that include items such as sport peppers and celery salt. Then there's the Italian Beef sandwich, with a variety of peppers and gravies. Garrett Popcorn is a salty-sweet mix concocted at the Garrett Popcorn Shop when it opened in 1949.
The Original Rainbow Cone, an ice cream cake with a striking potpourri of colors and textures, was created at the pink stucco shop of the same name, at its still-open original location, in 1926.
Chicago's creative food scene doesn't show any sign of slowing down. The city was recently named the beer capital of America, with more breweries than any other city in the country.
The city has also been in the forefront of the burgeoning food-hall scene, with creative spaces, eclectic dishes and unique team-building experiences available to groups. Eataly, for example, combines a European food market with a high-end food court, providing 63,000 sq. ft. that includes two private event spaces, four meeting rooms and a cooking school that's rentable for team building.
Gibson's Steakhouse on Chicago's Gold Coast is one of the best steak joints in America. Along with its two other locations and the five other restaurants in the Gibson's Restaurant Group, this company can offer event spaces for up to 1,000 attendees.
Blackbird focuses on Midwestern culture, much of which originated in Chicago, proffered by James Beard Award-winner Paul Kahan. This is an elegant restaurant with a private dining area that accommodates up to 48 seated and 80 reception-style.
In Chicago, culinary imagination knows no borders, not only with American dishes but also international styles. Chef Rick Bayless's Topolobampo, for example, specializes in innovative, upscale Mexican creations, and also offers private event space for up to 30 in The Library, a beautiful book-lined dining room.
The exciting McCormick Square neighborhood is one of the epicenters of the city's foodie movement, with great new restaurants opening all the time. Additionally, McCormick Square recently welcomed the new Wintrust Arena, a 10,000-seat venue that's home to DePaul University basketball, the WNBA's Chicago Sky, concerts and special events.
In short, it's entirely fitting that Chicago is home to the prestigious James Beard Foundation Awards every May.
Meet and Stay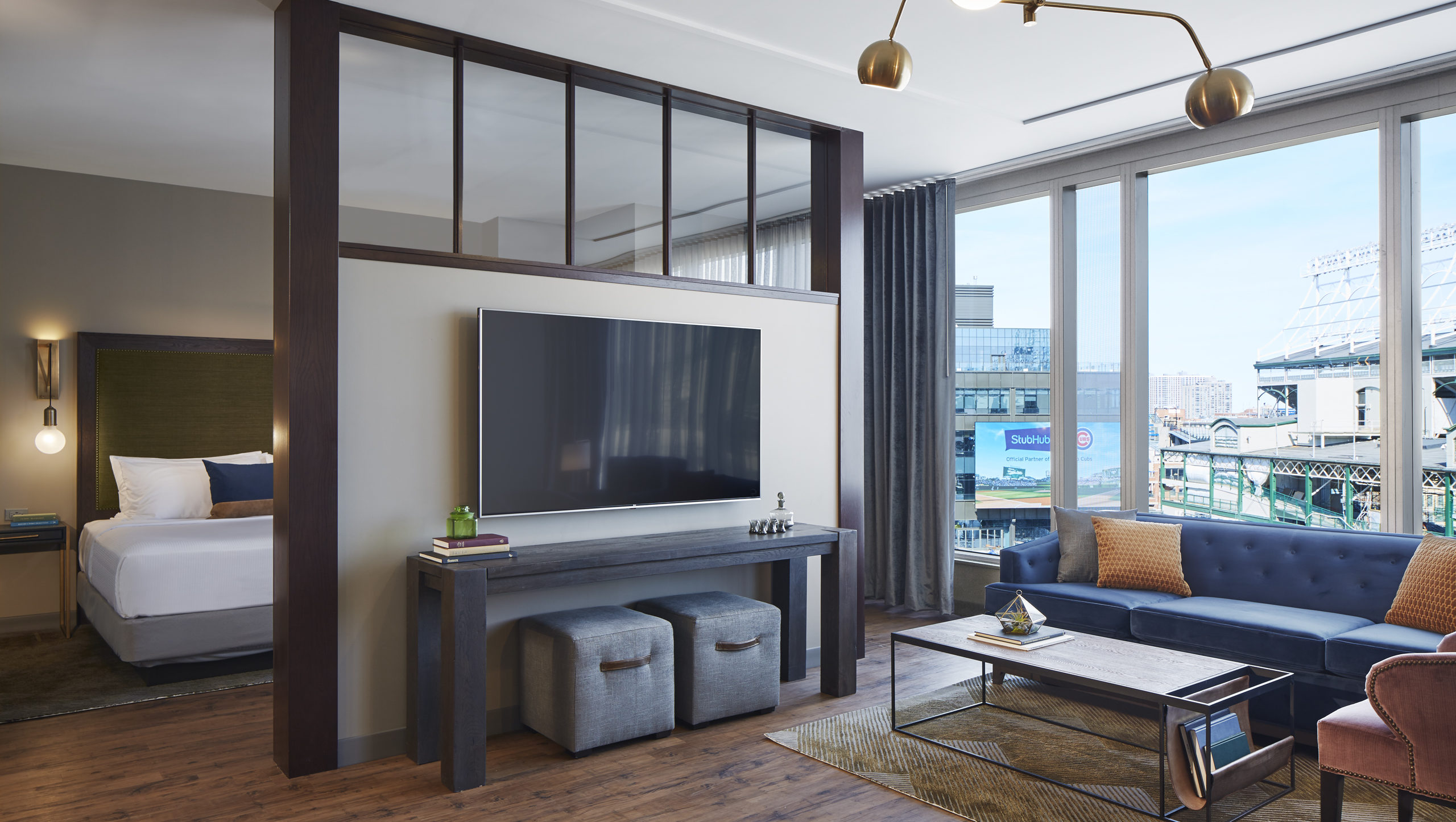 Legendary culinary choice is just one of the reasons meeting planners love Chicago.
Many groups, in fact, return to Chicago every year without even considering other destinations. According to Libby Taylor, vice president of meetings and membership for the Washington, D.C.-based National Confectioners Association, there are good reasons for that.
"We've gone to Chicago every year since 1997," she says. "Our last meeting was May 21–23 for the annual Sweets and Snacks Expo, which brought 15,000 attendees to Chicago. This is the largest confectionary and snack trade event in North America, and it attracts attendees from all over the world."
Taylor says attendees love Chicago because it's a world-class city with great access from anywhere, tremendous cultural and culinary vitality, and so much to see and experience.
"The CVB is great. And what better place to hold a major convention than McCormick Place?" Taylor says. "Our post-meeting surveys are off the charts every year. And that's why we're already booked to return to Chicago for many years."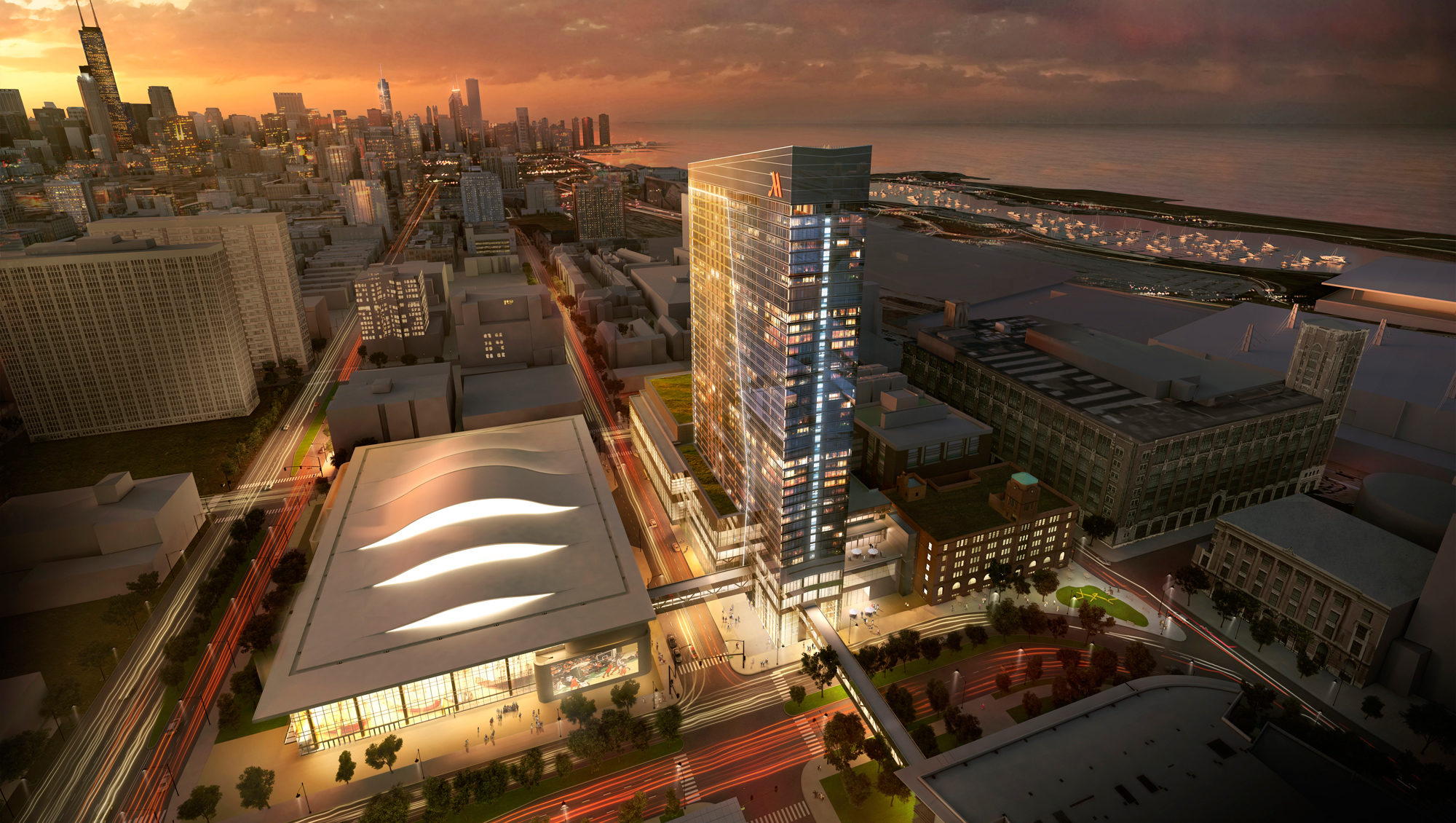 Taylor is not the only planner who loves McCormick Place. It is the largest convention center in the Western Hemisphere, with 2.6 million sq. ft., 173 meeting rooms and ballrooms, and four buildings offering self-contained capabilities.
New meeting-hotel properties are opening regularly in Chicago. August 2018 saw Hiltons At McCormick Place, a tribranded property with a Hilton Garden Inn, Hampton Inn and Home2 Suites. The 23-story glass structure has 466 guest rooms, three restaurants and 6,600 sq. ft. of meeting space.
St. Jane Chicago opened in late-summer 2018 with 381 guest rooms, 10,453 sq. ft. in meeting spaces both traditional and nontraditional, and Free Rein Restaurant, celebrating—what else?—Chicago's eclectic culinary table. Hotel Zachary Chicago, which opened in winter 2018, offers 173 guest rooms, 5,000 sq. ft. and a definite focus on food, with not only a restaurant but also an in-house bakery.
This past June saw the debut of Hyatt House Chicago/West Loop-Fulton Market, with 200 guest rooms and 1,498 sq. ft. of meeting space along with free breakfast and a 24/7 market.
Plenty more hotels are coming. The Reserve, named for the Federal Reserve Bank next door, is scheduled to this fall; it's a 234-room luxury property with 3,500 sq. ft. of meeting space. Also projected to open this fall is Nobu Hotel Chicago, with 115 guest rooms, 3,245 sq. ft., great views from the rooftop lounge and—as you might expect from a Nobu—a sushi bar and an Asian restaurant.
Coming in spring/summer is an as-yet-unnamed hotel on popular Navy Pier, which is filled with amusements and restaurants. The hotel, part of the Curio Collection by Hilton, will have 222 guest rooms and a 30,000-square-foot rooftop bar/event space. Late next year will bring Vista, a condo/hotel which, at 101 stories, will be Chicago's third-tallest building.
Existing hotels aren't sitting on their laurels. DoubleTree by Hilton Chicago-Magnificent Mile completed a $35 million renovation in March that included the 443 guest rooms and the 16,000 sq. ft. of meeting space. Also in March, Loews Chicago O'Hare Hotel in Rosemont completed an extensive renovation of its 556 guest rooms and 53,000 sq. ft.
Valerie Bihet, owner of Miami-based Vibe Agency, brought 70 doctors from around the world to Chicago from May 31–June 4, for Merck's Annual Conference of the American Society of Clinical Oncology. Merck has been so pleased with the host city that it's held this meeting there for many years.
"Attendees stayed in three different hotels this year, and we held a symposium at the Drake Hotel," Bihet says. "But we held most of the meetings at McCormick Place. I think it's one of the best convention centers in the world, and the public transport makes it easy to get there. And they really know how to stage productive meetings."
Experience
Bihet also notes that Chicago is easy to get to from anywhere in the world, and it offers attendees plenty to see and do in their off-hours.
"Our attendees love the different types of cuisine available there," Valerie Bihet says. "And they love the interesting neighborhoods, and the fact that Chicago is a great walking city."
Chicago Southland
The area called Chicago Southland has the advantages of proximity to Chicago, yet, at the same time, a unique suburban feel and a lot to offer in its own right. Home to 63 municipalities, it's just 25 minutes from downtown Chicago and within a five-hour drive of eight states. It has more than 5,000 hotel rooms, along with five full-service hotels and easy accessibility to both Midway and O'Hare airports.
Dine
Chicago Southland doesn't take a back seat in the foodie field, either. Most meeting attendees don't go back home without trying Chicago-style hot dogs and Italian beef sandwiches, both of which can be found at the several Portillo's locations.
This region is perhaps best known for its pizza, though. Aurelio's Pizza in Homewood is Chicagoland's oldest pizza chain, serving its specialty since 1959, and has a private room. Beggar's Pizza in Lansing is located inside a former movie theater with pipe-organ music. The restaurant has an event space, and it specializes in deep-dish. Its motto is, not surprisingly, "We Lay It on Thick!"
La Voute Bistro and Bar, located inside the boutique La Banque Hotel in Homewood, is popular for its French cuisine, and the hotel features customizable meeting spaces as well as event-planning services. Chuck's Southern Comforts Cafe in Burbank is a local landmark that's been featured on Diners, Drive-Ins and Dives. The specialties there are barbecue and gourmet Mexican and Cajun cuisine, and there are two rental spaces holding 45 and 100.
Wineries and distilleries have also created special places for groups.
Cooper's Hawk Winery & Restaurant, a longtime local institution, now has three locations, all with private rooms accommodating 22 to 72. In addition, wine tastings are available for groups. Thornton Distilling Company, named for the town in which it's located, is in a building dating back to the 1800s. There's an event space for 250 people seated or 400 reception-style, along with signature drinks, flatbreads and local specialties.
Flossmoor Station Restaurant & Brewery, the area's oldest brewery, has a large banquet room for groups. It's inside a historic train station and features award-winning beers and authentic Chicago/Southland cuisine.
Meet and Stay
Like its larger neighbor to the north, the Southland also has an active meetings scene.
Hampton Inn & Suites Bridgeview Chicago had its ribbon-cutting in July, with 109 guest rooms and a 483-square-foot meeting room. Opening this month is Holiday Inn Express & Suites Orland Park-Mokena, with 98 guest rooms in addition to meeting space.
Several hotels in the Southland are upgrading their facilities. Georgios Banquets Quality Inn & Suites Conference Centre in Orland Park completed a $1 million upgrade of all 150 guest rooms and the 25,000 sq. ft. of meeting space in fall 2018. DoubleTree by Hilton Hotel Chicago-Alsip recently completed a three-year renovation of all 193 guest rooms, the lobby and prefunction areas for its 15,000 sq. ft. of meeting and event space.
Tinley Park Convention Center has undergone a series of expansions in recent years, and now offers 120,000 sq. ft. of meeting space. The center is adjacent to Holiday Inn Chicago-Tinley Park-Convention Center, with 202 guest rooms and 70,000 sq. ft. of its own; it will be undergoing a brand change and renovations in the near future.
Experience
Nontraditional meeting spaces—and great opportunities for team building and unique experiences—are also abundant in the Southland. SeatGeek Stadium, a 28,000-seat facility in Bridgeview that's home to two professional soccer teams, provides event spaces that include a 100,000-square-foot dome and the 5,000-square-foot Stadium Club. Irons Oaks Environmental Learning Center in Olympia Fields is a 38-acre nature preserve that's ideal for both team building and just plain fun, with ropes courses, a climbing wall and crate-stacking contests, as well as a 1,300-square-foot conference room.
The new Dixie Highway Brewery Trail features nine very cool craft suds-makers, a few of which have event space and catering. No need to worry about transportation or tour arrangements for your group, either; Illiana Brew Bus will not only pick your group up, but also arrange for tours.
Ozinga Field, a 3,200-seat facility that's home to the Windy City Thunderbolts Frontier League baseball team, is available for rentals or special events. At Accelerate Indoor Speedway & Events, your attendees can take a spin at the go-kart track, and there's also meeting and event space for over 300. You can rent out the entire facility.
The Southland has group tours and activities, too, which can be arranged by Chicago Southland Convention & Visitors Bureau. For example, during the Underground Railroad Tour, attendees can explore sites where escaped slaves hid in the mid-1800s. Two major routes came through the Southland."
Steve Winston is an award-winning writer who has traveled extensively and writes for national and international magazines.