Naples and Marco Island feel like exotic locales
JW Marriott Marco Island
While most of the country is in a frozen tundra this month, you might want to spread your wings and follow the flocks of birds who migrate south to Collier County. There, you'll find more than 30 miles of beach along Florida's Paradise Coast to enjoy almost constant summertime temperatures. Your groups' meetings can take place in the ballrooms and on the beaches of Naples and Marco Island while listening to the Gulf of Mexico's waves crash ashore.
Need to Know
104 Types of rum at Kane Tiki Bar & Grill
100+ Art galleries
320 Mini bottles of Moet & Chandon in the champagne vending machine at The Ritz-Carlton Resorts of Naples
Meet and Sleep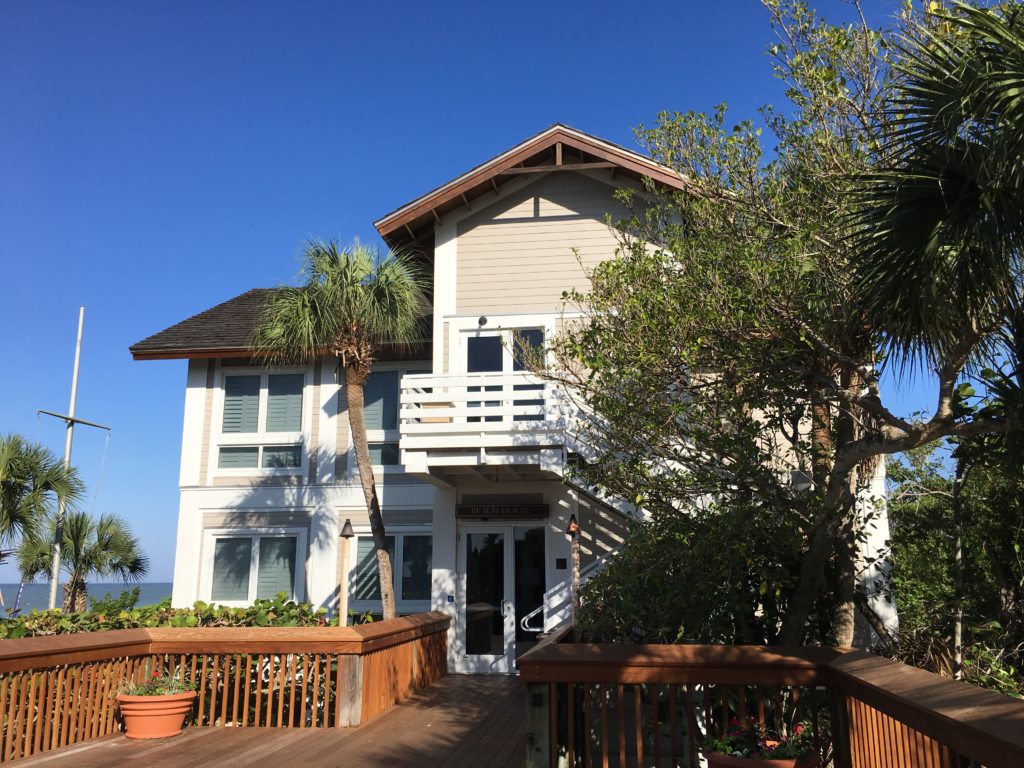 The Ritz-Carlton Resorts of Naples features two properties only 3 miles apart, The Ritz-Carlton Golf Resort, Naples and The Ritz-Carlton, Naples, which reopened in September following a summer restoration project. Shuttle service provides guests with access to amenities at both properties. Two 18-hole golf courses designed by Greg Norman are the pride and joy of the golf resort. The hotel has 295 guest rooms and 16,500 sq. ft. of meeting space.
Located at the beach, the other Ritz is home to a three-story spa that houses steam rooms, saunas and aqua lounges, plus an outdoor mineral pool. Guests can book massages, facials and salon services. The 450-guest room hotel boasts more than 42,000 sq. ft. of meeting space, including two ballrooms that are both larger than 10,000 sq. ft. A boardwalk leads to a free-standing beach house just steps from the sand. The 1,534-square-foot coastal structure can accommodate receptions with up to 100 people.
Newly reopened Hilton Marco Island Beach Resort and Spa (310 guest rooms; 12,000 sq. ft. of meeting space) is excited to partner with neighboring resorts—Marco Beach Ocean Resort (90 guest rooms, 10,000 sq. ft. of meeting space) and JW Marriott Marco Island Beach Resort—for island-wide meetings. Planners can book rooms and meeting space across all three properties and brand the island by putting banners on lampposts.
Fresh off a three-year, $320 million renovation, the 810-room JW Marriott now boasts the brand-new Lanai Tower, which added 100,000 sq. ft., doubling the property's meeting space. It's practically a convention center within the hotel. There's more than 50,000 sq. ft. of indoor meeting space with direct views of the gulf. Paradise by Sirene—an adults-only, 94-room boutique hotel-within-a-hotel—occupies the top four floors of this tower. The guests, referred to as Friends of Sirene, wear a bracelet to unlock access to exclusive experiences. It features a private rooftop infinity pool, a pool valet and beach butler service.
There are outside-the-box meetings offerings galore at JW Marriott. During a recent reception, dessert was lowered from the ballroom ceiling. Planners can book a Lilly Pulitzer-themed breakfast with pink pancakes, mimosa carts and lounge furniture. Black-tie events on the hotel's 10.1-acre beach are all the rage. Instead of a coat check, there's a shoe check to trade in heels and loafers for flip-flops. Additionally, the hotel often partners with NGALA Wildlife Preserve to bring a Florida panther to the ballroom or a rhino on the beach for a truly wild party.
Eat
Naples is known for its spectacular sunsets, which are celebrated each evening with the ringing of a bell. Groups meeting at La Playa Beach & Golf Resort can gather on the patio of Baleen Bar to celebrate the day's end with champagne and charcuterie platters. The hotel has 189 guest rooms and 11,500 sq. ft. of meeting space.
A new and improved Gumbo Limbo reopened in November on the boardwalk of The Ritz-Carlton, Naples. Your groups can grab tables and watch the sun disappear into the horizon, over the ocean. The menu features casual fare, such as salads, sandwiches and seafood.
Planners can host a progressive meal to utilize several of the 13 restaurants at JW Marriott. Dip your toes in the sand while dining at Kane Tiki Bar & Grill, offering a tropical Balinese-inspired menu prepared by Hell's Kitchen's Mikey Termini, the hotel's senior sous chef.
Do
Unwind at The Spa at Naples Grande Beach Resort, consisting of four tranquil Japanese-style pavilions, gardens and water features. Planners can arrange for the salon to open as early as 6 a.m. so attendees can get treatments before the meeting day gets started. The 12 treatment rooms offer a full menu of massages and facials, and a secluded Spa Villa can be rented for a small gathering. It comes with a private treatment room, a bathroom, a shower, a lounge area and an outdoor hot tub.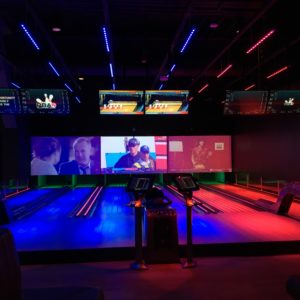 Loosen up by taking a team-building improv class taught by The Naples Players, one of the most renowned community theaters in the country. Groups learn confidence and communication skills. The instructor can tailor the exercises for the objectives of the particular group. Next door, guests can stay at the 119-guest room The Inn on Fifth, which offers 10,218 sq. ft. of meeting space.
See how the top 1 percent of the wealthiest 1 percent live in the lap of luxury in one of the richest zip codes in the nation, 34102. Sail by mega-mansions and yachts aboard Naples Princess Cruise for lunch, hors d'oeuvres or dinner. Motivation to work hard!
The newly opened 10K Alley is pretty much a Dave & Buster's inside the JW Marriott. From 9 p.m. to midnight, planners can host a private, late-night party in this 12,000-square-foot entertainment complex. It features a glow-in-the-dark, Everglades-themed mini-golf course, bowling, an arcade and a craft bar with 52 beers on tap.