The Mayan way lives, nature abounds in the Yucatan Peninsula of Mexico
Gone are the Aztecs who ruled central Mexico and did battle with the Spanish conquistadors. So are the Olmec, the peoples of Teotihuacan and several other pre-Columbian civilizations. Many say the most advanced of them all were the Maya, who carved grandiose stone cities into the jungles of Mexico and Central America and were known for their calendars, mathematical prowess, astronomy and architectural skill.
It's a mystery why the Mayans suddenly deposed their kings, abandoned their cities and halted their explorations of the mind.
But unlike the "lost" civilizations, the Maya never disappeared. Millions of their Mayan-speaking descendants continue to live in Mesoamerica today. And nowhere is there a greater concentration of the Maya than in the Yucatan Peninsula in the Mexican Caribbean, which was an epicenter of their empire and today encompasses some of the best-known Mayan archaeological sites in Chichen Itza, Coba, Tulum and Uxmal.
Encountering the living history and culture of the Maya is one of the apex experiences of group travel to Mexico's east coast. It's made even better by being able to combine this with the stunningly beautiful jungle, beach and sea that makes the Yucatan such an indelible destination.
Cancun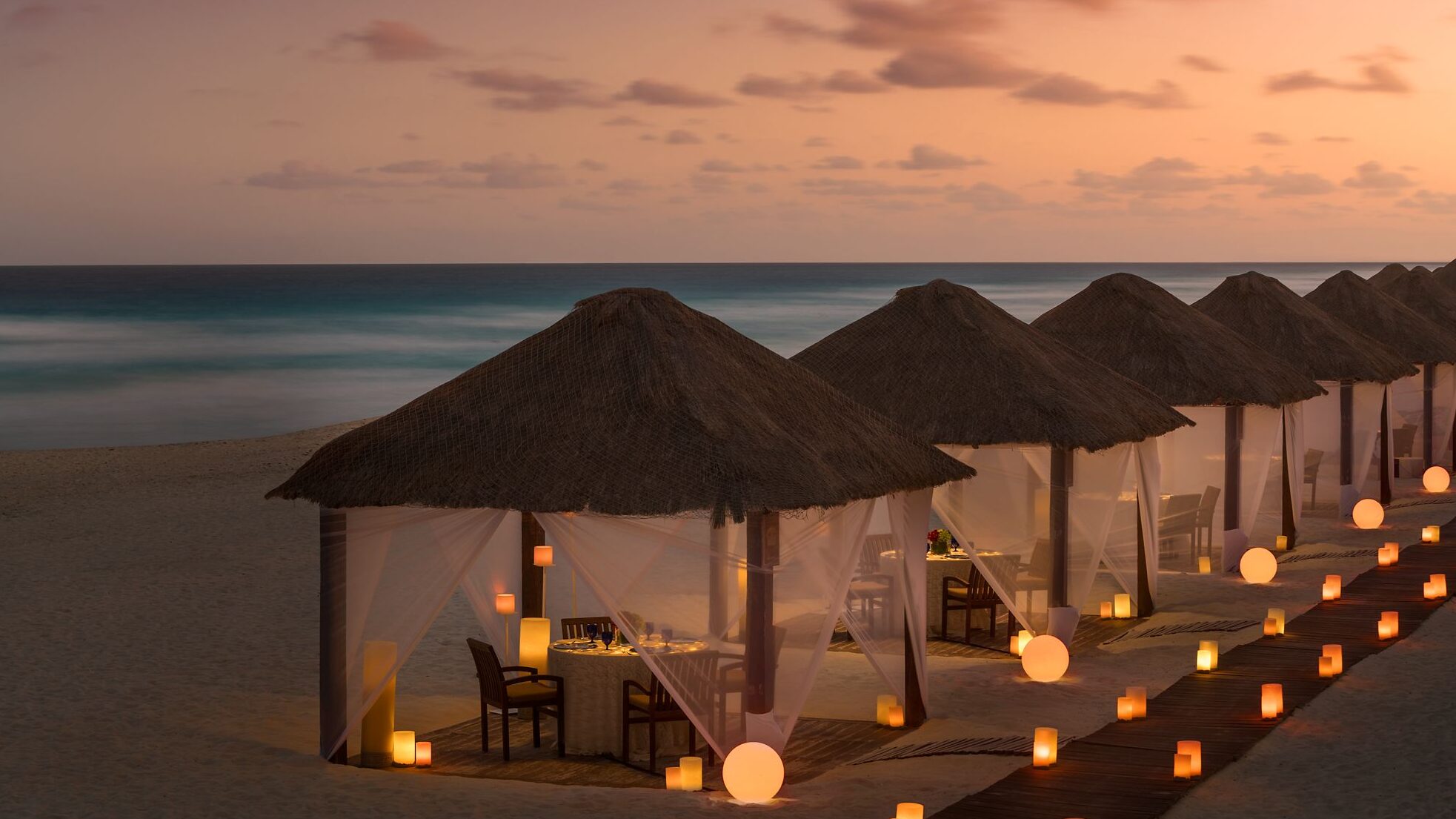 Long before the irresistible setting surrounded by the Gulf of Mexico, the Caribbean Sea and the Atlantic Ocean was developed by the Mexican government into a mecca of tourism, those sugar-sand beaches were crisscrossed by Mayan footprints. The Maya knew the area as Kan Kun, meaning den of snakes, golden serpents and low-lying wetlands. The snakes and serpents are gone, and today's Cancun was unveiled in 1974, the same year it became the shiny new jewel of the just-formed state of Quintana Roo.
Even now, you may still hear Mayan being spoken in El Centro, the downtown where, unfortunately, groups seldom venture. And you can sample Mayan cuisine in the tourist zone at several establishments, including Xkat-Ik, which faces a marina on the lagoon and often has dance performances to enhance the visit. It's just north of Mayan Museum of Cancun, an avant-garde structure that houses and protects one of the most significant archaeological collections of Mayan culture in the country and has tranquil outdoor spaces with pergolas in the walkways.
More: 2 Sides of Vibrant Cancun
The ancient city of Chichen Itza is a popular daytrip from Cancun. Its famed El Castillo pyramid is one of the New Seven Wonders of the World.
Where to Stay and Meet
Beachside and in the heart of the hotel zone, Grand Fiesta Americana Coral Beach Cancun is only a two-minute stroll from Cancun International Convention Center (152,847 sq. ft. of meeting space, renovated in 2015). A luxury all-inclusive, Grand Fiesta offers 602 guest rooms and more than 60,000 sq. ft. of indoor and outdoor meeting space, like lavish Gran Coral Ballroom, 13 breakout rooms and two terraces (Sunrise and Sunset). A host of outdoor adventures include jungle and mangrove tours.
New to the scene about 20 minutes outside the hotel zone is the upcoming Waldorf Astoria Cancun, which is accepting reservations for Sept. 29, 2022, and beyond. Set on 100 acres of secluded coastline, 173 luxe guest rooms and suites will deliver ocean views, plunge pools and private balconies. When not meeting in the more than 68,000 sq. ft. of event space, attendees can unwind at the resort's signature Waldorf Astoria Spa or bask in the fine dining at Malpeque, a seafood-forward experience, or four other restaurants and bars.
Next door, brand-new Hilton Cancun, an All-Inclusive Resort is already open as of last month, backed by a mangrove preserve. In addition to 715 guest rooms, expect a dozen dining options, two swimming pools, a fitness center and a spa. Plus, nearly 70,000 sq. ft. of indoor and outdoor meeting spaces. To make the gatherings more memorable, activities range from nightly entertainment and chef-led cooking classes to a Mexican farmer's market.
Overlooking the azure waters of the Caribbean, The Ritz-Carlton, Cancun (365 guest rooms, 27,000-square-foot conference center and a 11,200-square-foot ballroom) encourages guests to volunteer for a seasonal turtle-guarding program in which turtle eggs are protected until the hatchlings emerge and are released into the ocean at dawn on the day they're born. In Mayan cosmogony, the sea turtle played a central role by embodying the alliance of water and earth. In the ancient city of Uxmal, the House of Turtles sits near the Governor's Palace.
At all-inclusive Hyatt Ziva Cancun (547 guest rooms, 16,000 sq. ft. of indoor and outdoor meeting space), groups of 10 or more can experience a guided ecology tour that includes on-property archaeological sites. To slake group thirst afterward, there's also a microbrewery on property. The hotel offers tours to the Mayan ruins in Tulum and elsewhere.
Playa del Carmen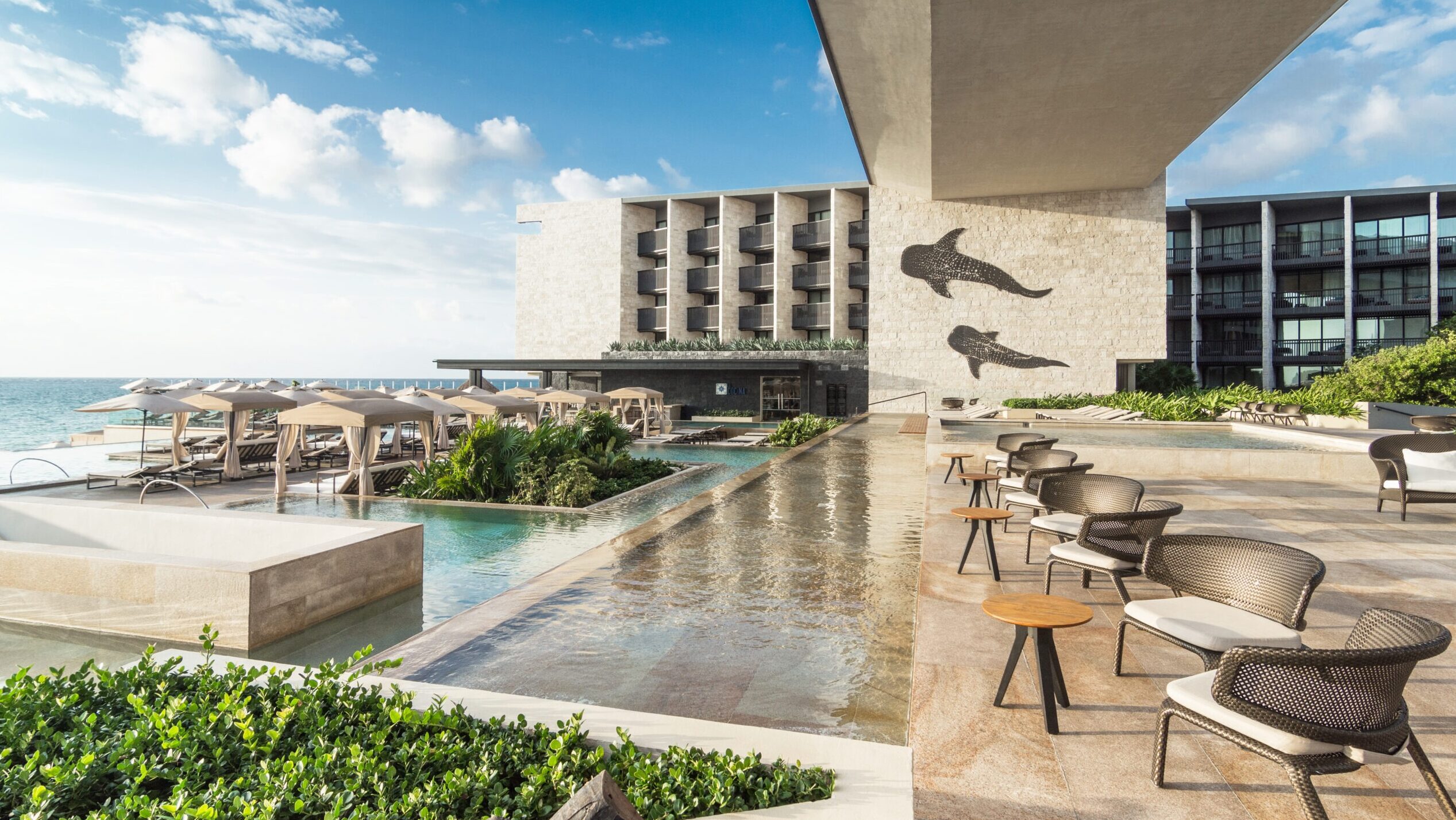 In pre-Columbian times, it was called Xaman-Ha, which in Mayan means "waters of the north," and it was on the pilgrimage route to the sacred island of Cozumel as well as a center of trade. In more recent times, it was a quiet fishermen's village until it grew into the most cosmopolitan spot in what has been branded as Riviera Maya.
Although virtually no trace of the Maya remains in the city, Playa del Carmen is a convenient basecamp for tours to the archeological sites and the major attractions of the Riviera Maya coast.
More: International Cities You Need to Know
Where to Stay and Meet
A mainstay for groups on this gorgeous playa (beach) is Grand Hyatt Playa Del Carmen Resort, with its five-story building reminiscent of Mayan style, 314 guest rooms and 14,944 sq. ft. of flexible indoor and outdoor meeting space.
A year and a half ago, Paradisus Playa del Carmen (910 lavish suites, a 27,000-square-foot convention center) reopened as the reimagined combination of the former Paradisus Playa del Carmen La Perla and Paradisus Playa del Carmen La Esmeralda. It's still every inch a luxury playground, and even more so for guests at new The Reserve, which comes with a personal concierge, private pool, an exclusive beach area and adults-only sections.
Don't Miss These Mayan Classics
Cochinita pibil: Pork marinated in citrus juices, achiote and other spices, wrapped in banana leaf and buried underground over hot coals.
Pibihuas: Baked Masa balls stuffed with meat (often cochinita pibil), beans and hard-boiled egg, then adorned with pickled red onion and spicy salsa.
Poc chuc: Grilled thinly sliced pork marinated in citrus juices and often served with beans and rice, avo and pickled onion.
Xocolatl: A spiced, slightly bitter chocolate drink. The Maya were the first to take the seeds of the fruit and roast them to make hot chocolate.
Riviera Maya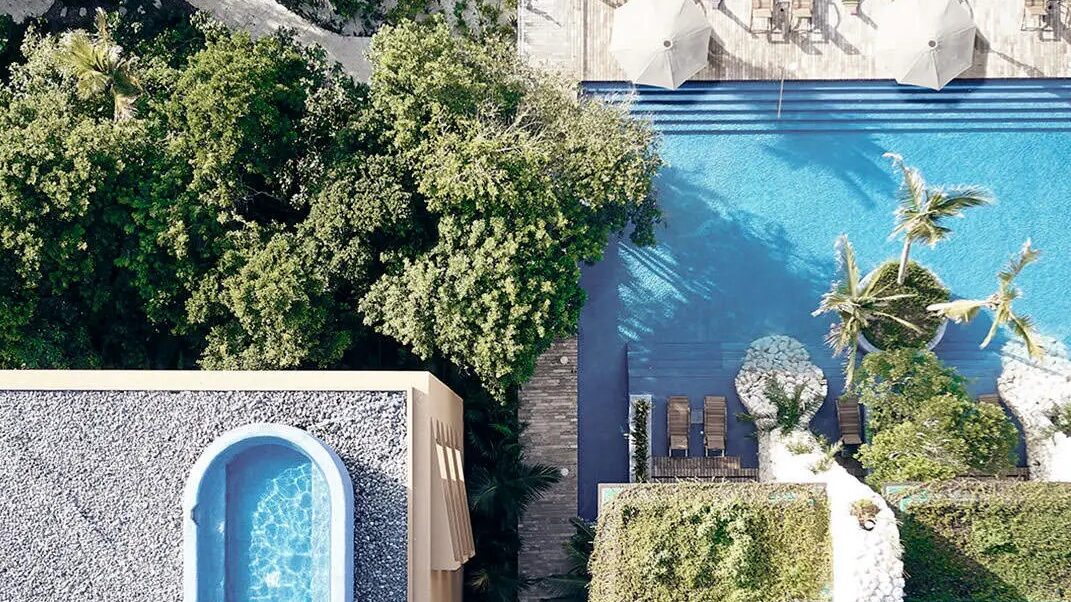 Originally called simply the "Cancun-Tulum corridor," it was renamed in 1999 as a tribute to its indigenous heritage. Today, this designation also encompasses the towns of Puerto Morelos, just north of Playa del Carmen, as well as Felipe Carrillo Puerto south of Tulum. It's edged by the Mesoamerican Barrier Reef, the second-longest reef system in the world, which affords superb snorkeling and scuba diving.
Less than 4 miles from Playa del Carmen is the first of the Riviera Maya's Grupo Xcaret experiences, Xenses Park, which challenges visitors' senses in "50 fantastic scenarios," from a Xensatorium with different ecosystems—desert, sea, jungle, forest, meadow, mountain, caves—explored through cold, heat, flora and sound in total darkness to the Labyrinth of Underground Arteries, a network of caverns and caves. Xenses offers a package in which groups also visit the Mayan ruins near Tulum.
Xplor Park, a natural eco-adventure park adjacent to Xenses, features multiple ziplines, amphibious vehicles and underground rivers with stalactites and stalagmites created over the eons of time.
Just south of these two attractions is where Xcaret began. In 1984, architect Miguel Quintana Pali bought land to build his home, only to discover it was riddled with cenotes—"sacred wells" in Mayan, natural sinkholes filled with fresh water from the limestone aquifer that underlies much of the Yucatan—and underground rivers. This became Xcaret Park, which opened in 1990, offering swimming and snorkeling, botanical gardens, a butterfly pavilion, an aviary, aquarium and viewings of flamingoes, manatees, spider monkeys and jaguars.
Groups can also climb a small Mayan ruin and visit a traditional cemetery, and a night show celebrates Mayan history, sport, dance and music.
In all there are eight Xcaret parks. They all welcome groups for cultural tours, closing events and other activities.
Where to Stay and Meet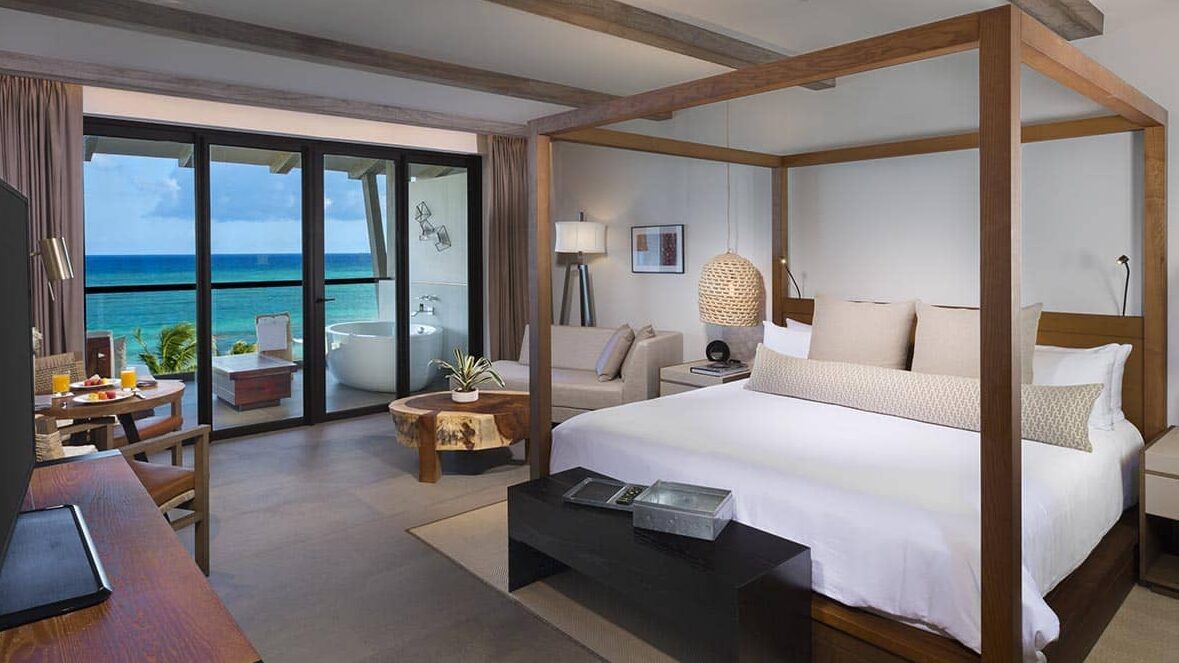 The parks are complemented by two stunning hotels. All-inclusive Hotel Xcaret Mexico has 900 guest rooms, divided among separate "casas," each representing a universal element based on Mayan culture—spiral, wind, water, earth and fire. Its Convention Center Hun Ka Ox can hold up to 1,100 attendees, and there are three breakout rooms plus Xpiral Room, which accommodates 400 people, reception-style.
Newest and the most spectacular quetzalcoatl feather in the Xcaret headdress is Hotel Xcaret Arte, a sophisticated, adults-only hotel that opened in July with 900 stylish suites. The hotel's eco-integrated design showcases six casas, each hosting a different Mexican art or artisan craft—workshops for painting, weaving, pottery, dance, literature and gastronomy. In addition, its nine culinary experiences are directed by some of Mexico's best regional chefs. At Xaak, for example, celebrated chefs Alejandro Ruiz from Oaxaca and Yucatan's Roberto Solis focus on food with pre-Hispanic influences and the contributions of the great women chefs of Mexico.
The hotel's Muluk Spa has a Flotarium with mud rooms and salt rooms, massage stalls in natural caves and a temazcal, a type of pre-Hispanic sweat lodge. And all guests at Arte have unlimited free access to the Xcaret parks.
Arte's two convention centers—cleverly named Frida and Diego—offer 11,525 sq. ft. plus three breakout rooms and 26,199 sq. ft. plus five breakouts, respectively.
Four- and five-star resorts line the Riviera Maya coast, and more seem to break ground every year. In burgeoning Tulum, 735-room Hilton Tulum All-Inclusive Resort is scheduled to debut in spring 2022. With a spa and waterpark, its upscale appeal will extend to extensive tropical grounds and a secluded beach. Groups can conduct business in a 55,000-square-foot convention center and an auditorium that seats 400 people.
Other properties of particular note are the several resorts of the Mayakoba development, with its languid lagoons, mangrove gardens and lush vegetation, including Andaz Mayakoba Resort Riviera Maya (214 guest rooms, 14,000 sq. ft. of meeting space) and Fairmont Mayakoba (401 guest rooms, 28,000 sq. ft. plus event lawns), which participates in reef restoration in Puerto Morelos National Park.
All-inclusive, 1,264-room Hard Rock Hotel Riviera Maya has the musical vibe you expect from this brand, plus Woodward, a 29,000-square-foot shrine to lifestyle sports. It offers 87,018 sq. ft. of meeting space. Its nearby sister AIC property, Unico 20°87° Hotel Riviera Maya, is another all-inclusive that kicks the luxury up several notches and is for adults only. It includes 16,000 sq. ft. of meeting space, with a 11,603-square-foot ballroom.
Featured image: Mayan ruins at Tulum, Riviera Maya