Luxury properties in Quintana Roo make incentive programs facil
One of the buzziest destinations on the global map right now is a place you may not have heard of five years ago. The Mexican Caribbean sweeps up the eastern coast of the Yucatan Peninsula from Cancun to the Belize border, counting a dozen popular destinations in the state of Quintana Roo, including Isla Mujeres, Tulum and Playa del Carmen. The area is rich in Mayan history, stunning scenery and adventurous team-building activities.
Insta-worthy resorts in the shape of luxury all-inclusive and adult-only options have opened and expanded in this tropical retreat like gilded popcorn with four-diamond service as the butter on the world-class accommodations. Consider this your short list of places to consider as containers for your next incentive or event.
Easy Access
Arrival is a breeze with entry points at Cancun International Airport (CUN), Cozumel International Airport (CZM) and Chetumal International Airport (CTM). Federal Highway 180 makes traversing the peninsula safe and easy. It follows the coastline and affords stunning views of jungle, water and resorts.
With 120,000 guest rooms and growing, choosing a base camp can be a good problem.
Cancun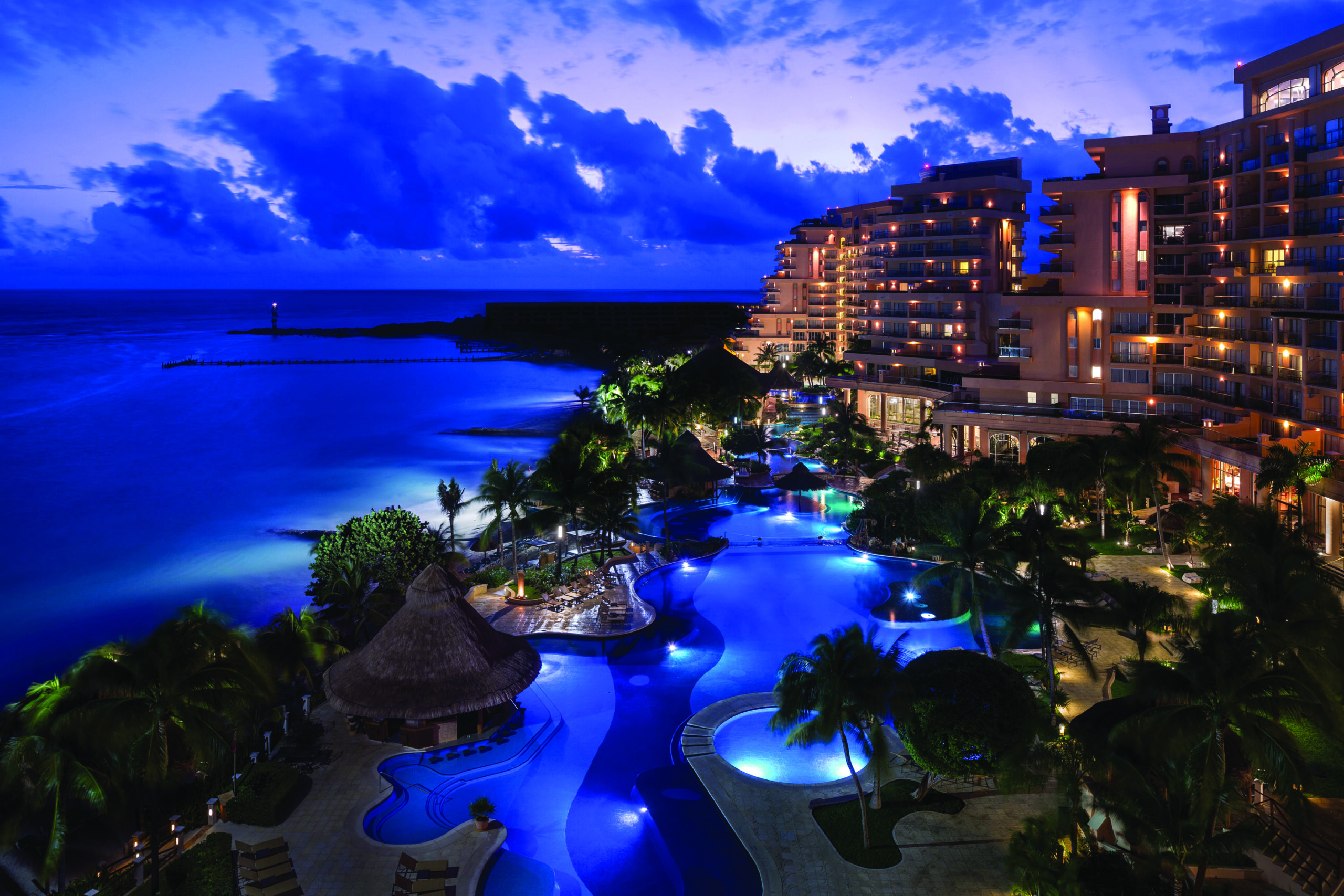 Cancun Center boasts more than 150,000 sq. ft. of meeting space on four levels with audiovisual provided by Encore Mexico.
In the already abundant hospitality hub of Cancun, JW Marriott Cancun Resort and Spa renovated its 447 ocean-facing guest rooms with private balconies and more than 20,000 sq. ft. of meeting space. Along with sister property Marriott Cancun Resort, no fewer than 10 internationally-themed dining options await. Bravío, a new modern Spanish-inspired tapas eatery focused on over-the-top presentations and a unique mixology is scheduled to open on-site in 2023.
Read More: Western Mexico: An Incentive Paradise
Grand Fiesta Americana Coral Beach Cancun All Inclusive Spa Resort is a meetings magnet with 602 guest rooms and 40,000 sq. ft. of meeting space. The property's Infinite Wellness program includes yoga, yoga surfing, hydrotherapy and extended pampering for the body and mind.
Costa Mujeres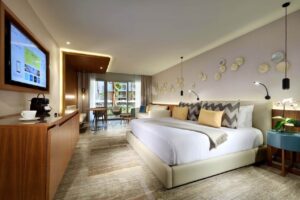 A half-hour north of Cancun, a more tranquil la bienvenida awaits. Grand Palladium Costa Mujeres Resort & Spa is now part of a strategic alliance between Wyndham Hotels & Resorts and one of the largest Spanish hotel companies, Palladium Hotel Group.
Inside, the property boasts a convention center with capacity for up to 890 guests and 595 guest rooms with whirlpool tubs. Outside, a village center features restaurants and activities, four swimming pools, a water park and beach access.
Playa del Carmen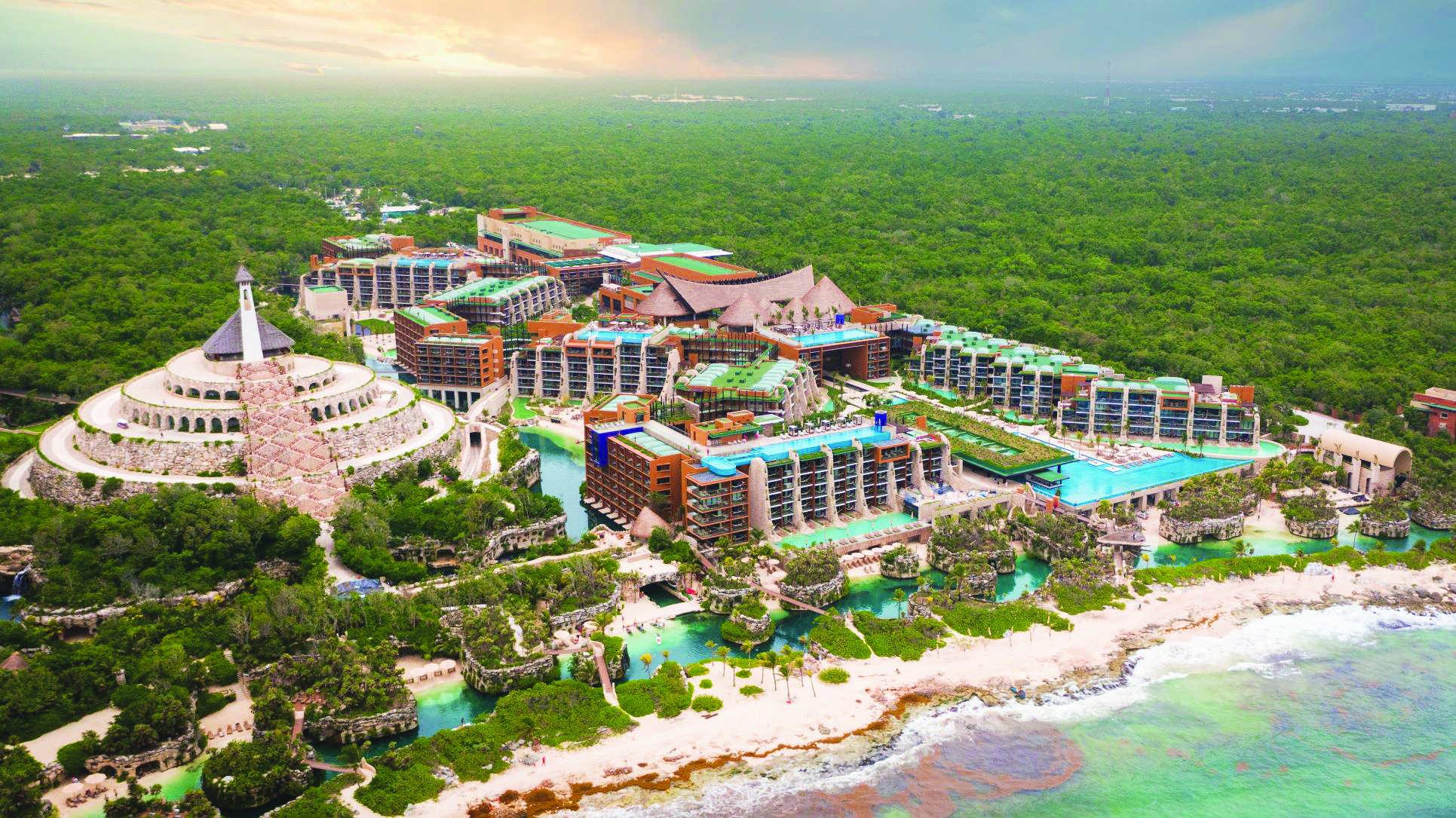 The idyllic destination of Playa del Carmen features 75 miles of sandy shoreline. Book an incentive with "unlimited luxury" at all-inclusive Secrets Moxché Playa del Carmen. This enveloping conch-shell of a resort wraps a dozen restaurants and bars featuring an international cornucopia of dining options in its half circle. Rooftop pools and beaches offer lounge-chair service. A generous 12,000 sq. ft. of meeting space is fully wired for presentations.
Hilton Playa del Carmen another all-inclusive, adults-only steps from Fifth Avenue shopping boasts swim-up suites as part of its 524 guest rooms, a dozen restaurants and bars, tequileria and live entertainment along with almost 7,000 sq. ft. of meeting space.
A dinner at Chable Maroma in Playa del Carmen highlights the award-winning talents of chef Jorge Vallejo. This boutique resort with 70 guest rooms affords access to one of the world's largest coral reefs and seemingly endless options for meeting on outdoor patios and white sand beaches.
Just outside Playa del Carmen, Hotel Xcaret is redefining incentive experiences. The all-inclusive brand now includes three resort options, the original Hotel Xcaret Mexico's 900 suites, the new in 2021 Hotel Xcaret Arte's 900 suites (both of which honor the art, nature and Mayan history of Mexico), and now La Casa de la Playa boutique hotel with 63 suites and an even more elevated level of service and sophisticated.
The properties promote an "all-fun inclusive" concept with access to Xcaret Park's underground rivers, cenotes, zip-lines and fiestas. Dining options are first-class as well with restaurants presented as a culinary journey that highlights the United National Educational, Scientific and Cultural Organization (UNESCO) standing of the beach and jungle destination. Unique, art-filled indoor and outdoor spaces (including a laser-light-activated outdoor amphitheater with a stage and programable fountains) make gatherings memorable.
Halfway between Playa del Carmen and Tulum, all-inclusive, adults-only UNICO 20° 87° Hotel Riviera Maya (which refers to the coordinates of the property) sprawls on the beach with 448 guest rooms and more than 15,000 sq. ft. of indoor and outdoor meeting space. Local hosts provide personalized service and the emphasis is on indulging and enjoying at five different gastronomic experiences, the immersive spa with hydrotherapy facilities and guided adventures of the region's most exciting places.
Tulum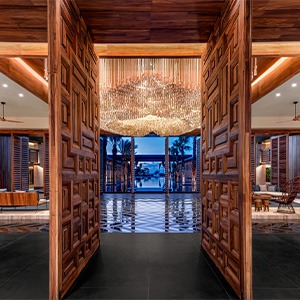 The resting place of some of the best-preserved Mayan archeological sites, the walkable artists town at the ends of the Sian Ka'an Biosphere Reserve is a gateway in time and adventure. The brand new Conrad Tulum Riviera Maya is the premier event center in the area with more than 50,000 sq. ft. of indoor and outdoor space nestled among the mangrove trees.
With 349 guest rooms outfitted with balconies and relaxation tubs, the property hugs a secluded bay along with sister resort Hilton Tulum Riveira Maya All-Inclusive Resort, which offers eight resort pools, 13 restaurants and bars and modern Mexican cultural amenities.
Mexico City Highlights
Close your eyes and think of one of the most urban cities in North America with roots going back to 1325 and influences from all over the world. It is one of the most productive in the world with a GDP of $390 billion and home to corporate headquarters of Pemex petroleum, America Movil telecom, General Motors de Mexico, international building materials supplier Cemex and Grupo Financiero BBVA Bancomer.
The city of Palaces is also a cultural center with 170 museums, more than 100 art galleries and 30 concert venues. Of course, we are envisioning the incentive bucket-list destination of Mexico City. A popular incentive package includes meetings in the commercial capital followed by relaxation on the Caribbean coast. The high-altitude capital now boasts an abundance of luxury meetings properties throughout the city's diverse neighborhoods. Let's explore.
City Center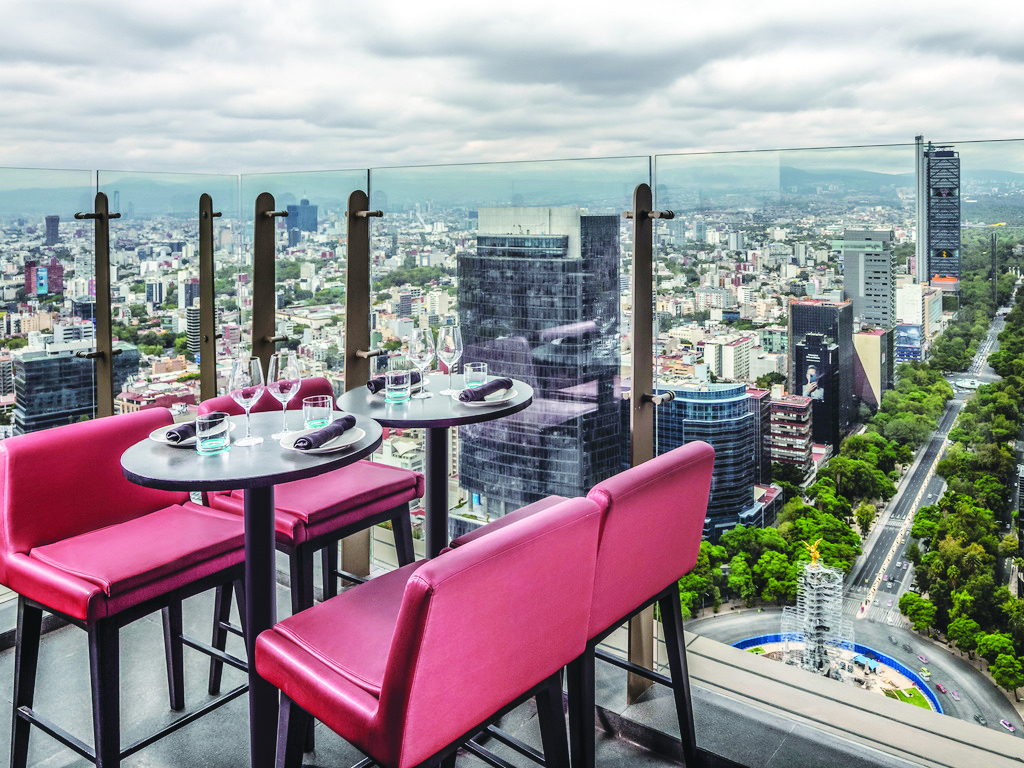 Cutting through the heart of the capital city is Paseo de la Reforma (Promenade of the Reform), a thoroughfare designed by Emperor Maximilian to mimic the grand boulevards of Europe. It leads to sprawling Chapultepec Park and wraps around The Angel of Independence, a focal point for celebrations such as Independence Day parades.
Pandemic-new Sofitel Mexico City Reforma overlooks this distinguished street and golden angel fronted by a historic facade with a modern retreat just an elevator ride away. The sophisticated design in the public spaces and 275 generous guest rooms takes its cue from the natural materials and cultural storytelling of the area accented by a European touch from the brand's French roots: a geometric, snake of a stairwell; half-egg soaking tubs, marble and L'Occitane amenities in the powder rooms; and floor-to-ceiling windows in Club Millesime.
In recognition of the importance of groups, the 40th floor at the top of the building is dedicated to a 400-person ballroom with wrap-around window walls and an outdoor terrace overlooking the city. The culinary program at this property similarly mixes the best of Europe and Mexico with award-winning seasonal works of art produced by chef Luis Escamilla at upscale Bajel, in the wood-fired all-day restaurant of Balta and in the hip Cityzen 38th floor bar with a view. Look for a speakeasy hidden in the back of the original home on the site.
The St. Regis Mexico City literally towers over the central avenue in a 31-story curved mirror of the capital. The 189-room luxury property offers butler service 24 hours a day, seven dining experiences and signature treatments in Remede Spa. More than 18,000 sq. ft. of meeting space are tucked inside, including striking Diamond Ballroom's outdoor terrace.
Polanco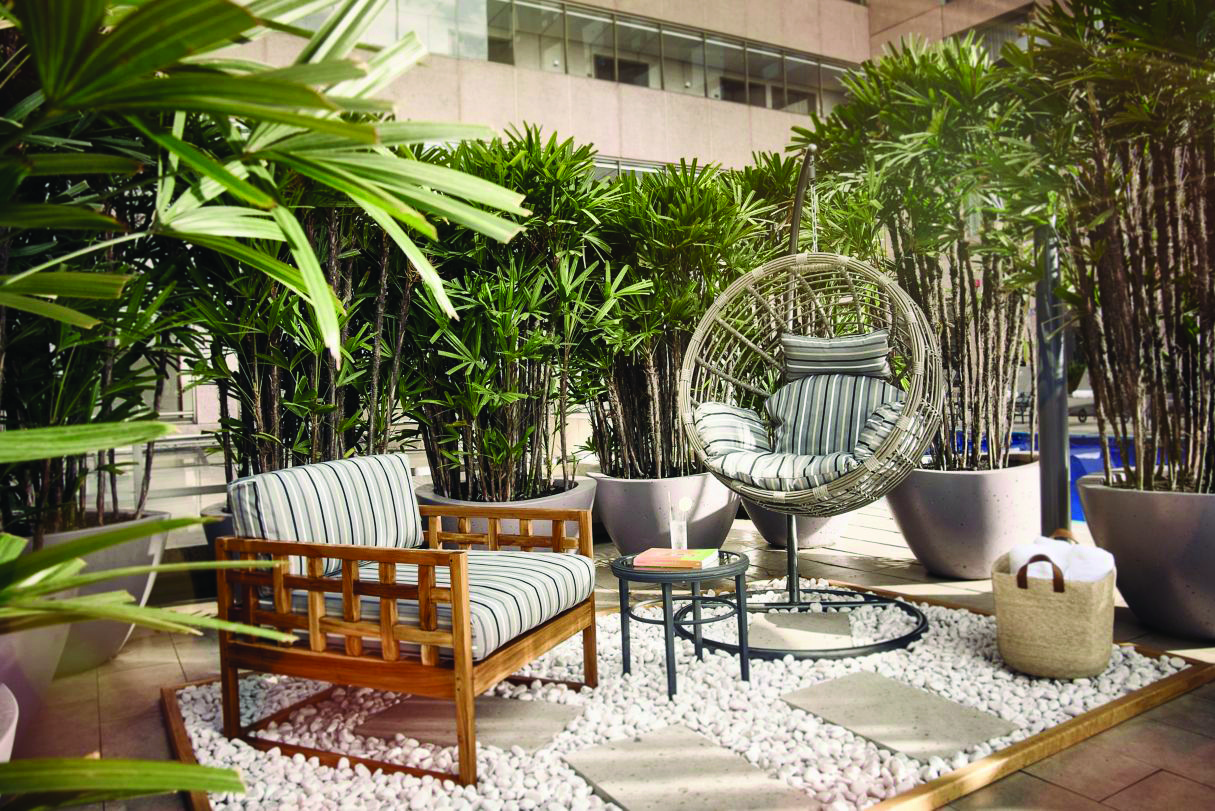 This area in the borough of Miguel Hidalgo is one of the most exclusive parts of the city. Avenida Presidente Masaryk is the Fifth Avenue of the destination with high-end shops and hip restaurants and nightclubs. After a recent renovation, JW Marriott Hotel Mexico City embodies the sophistication of the area in 314 guest rooms and more than 9,000 sq. ft. of meeting space. The views from the outdoor terrace are what opening reception dreams are made of.
Condesa
The bohemian neighborhood of Condesa is home to art galleries, cafes, boutiques—and some distinctive meeting venue choices. The brand new Andaz Mexico City Condesa was born from the reimagining of the historic Conjunto Aristos I421 complex, a masterpiece of Mexican architecture designed by architect José Luis Benlliure Galán.
The melding of contemporary and historic design carries over to the more than 12,000 sq. ft. of meeting space, including a glass-ceiling ballroom with an adjoining terrace and customizable LED technology. A boho-chic, Tulum-style bar on the 17th floor serves up craft cocktails and a seafood menu inspired by the flavors of Baja and the Yucatan. The fun continues in 213 residential-style guest rooms featuring in-room record players and vinyl collections that can be exchanged in a lobby library. The pet-friendly Wooftop Bar is an indoor/outdoor beer garden and members-only dog park.
Resources
Tourism Promotion Council of Quintana Roo
This article appears in the December 2022 issue. You can subscribe to the magazine here.