Sponsored by Costa Rica Tourism Board
Che chiva!
Perhaps best known for its beaches, volcanoes, waterfalls and rainforests, Costa Rica is a tourist magnet. About one-quarter of the country consists of protected jungle that boasts amazing biodiversity, including wildlife such as spider monkeys and quetzal birds.
More: Natural Incentives and Inspiration in the Galapagos
The country also has been attracting more business meetings, and its capital city of San Jose took a big jump forward last year by opening Centro de Convenciones de Costa Rica (Costa Rica Convention Center).
Groups are also attracted to Costa Rica's great lodging facilities, advanced technology, strong emphasis on sustainability and excellent health standards. The common Costa Rican expression Que Chiva!—translated as "How cool!" or "Awesome!"—says it all.
Need to Know
77 years: Life expectancy of residents, one of the highest in the world)
850 species of birds
100 protected areas to visit
Meet and Sleep
The new convention center in San Jose is an eco-friendly, advanced architectural building inspired by Costa Rican biodiversity, culture and authenticity. It is a sustainable, versatile venue that offers 62,162 sq. ft. of meeting space, including a 40,246-square-foot main hall and six meeting rooms.
The San Jose metropolitan area also has many hotels that are well-suited to meeting groups. They include Crowne Plaza Corobici San Jose, which offers 37,491 sq. ft. of meeting space, divided among 14 rooms, as well as 213 guest rooms, an outdoor pool and a fitness center. Situated in the heart of Escazu, San Jose's most exclusive area, the luxurious InterContinental Costa Rica at Multiplaza Mall offers 372 guest rooms and 31,215 sq. ft.
Two properties on the north Pacific Coast are ideal for meeting groups. The Westin Golf Resort & Spa Playa Conchal is Costa Rica's first all-inclusive resort. Situated between lush tropical forests and pristine Pacific waters, it features 406 guest rooms, world-class dining, a spa and 8,525 sq. ft. of meeting space. Located near the bustling town of Tamarindo, the 310-room JW Marriott Gaunacaste Resort & Spa has a restaurant, spa, fitness center and 7,631 sq. ft. of meeting space.
Eat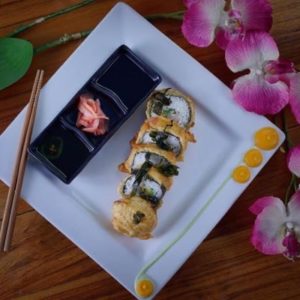 The San Jose area is home to many of the country's most exceptional restaurants, ranging from simple roadside eateries to modernized colonial mansions turned dining establishments. They generally feature an abundance of locally grown, fresh ingredients.
Bacchus Restaurante, boasting walls adorned with art, specializes in traditional Italian food and can be rented for group events. Likening itself to a gourmet workshop, Taller Gastronomico El Punto is an upscale gathering place offering diverse international cuisine. It features an ever-changing and always-dynamic menu emphasizing fresh, seasonal ingredients grown on-site. Restaurante la Divina Comida offers delicious Peruvian fusion dishes.
More: Trending Global Destinations for 2020: Costa Rica
Other areas of the country, including the north Pacific Coast, also feature outstanding fare. Dragonfly Bar & Grill in Tamarindo creatively blends Costa Rican flavors and ingredients with international inspirations, and serves up wines, cocktails and craft beers. Gatherings for up to 100 can be arranged.
Do
Costa Rica is an eco-tourist's delight, with 29 national parks, 19 wildlife refuges, eight biological reserves and several protected areas. A wide variety of excursions and tours are available, including horseback riding, hiking on mountain trails and through forests, exploring lakes and rivers full of flora and fauna, bird watching and visiting natural heritage sites.
The country's beaches are among the main lures for meeting groups' off-site activities. The beaches feature a backdrop of tropical trees, natural spaces and a relatively low number of tourists. They're about a three-hour drive from San Jose, but many are in the popular Tamarindo area and offer a bevy of options, including surfing, paddleboarding and scuba diving.
Urban attractions in San Jose include Costa Rican Art Museum, home to the most complete collection of Costa Rican art in the world; and Pre-Columbian Gold Museum, which focuses on the world-view, social structure and metal-smithing skills of the pre-Columbian civilizations that inhabited the territory now known as Costa Rica from 500 B.C. to 1500 A.D.