Connecticut features a host of exceptional options for groups
Though small in size, Connecticut offers a fantastic array of outstanding experiences for groups. It covers just 4,845 square miles, making it the third-smallest state in the United States, but is saturated with intriguing attractions, features stunning natural settings, is conveniently located and provides many unique meeting spaces.
"More than 23.5 million people live within a two-hour drive to Hartford—a major selling point for meeting planners and sports promoters," says H. Scott Phelps, president of Connecticut Convention & Sports Bureau. "Connecticut is a scenic state that is compact, yet offers many different types of meeting venues and hotels in picturesque locations.
"The size of our state makes it easy for groups to meet and day-trip to numerous off-site attractions—from sunning on the sandy beaches of the Long Island Sound to theaters and museums in the state's exciting cities, to entertainment at two of the world's largest casinos, to cruising on the Connecticut River, to hiking the foothills of the green Berkshire Mountains in Litchfield County."
Here's a closer look at three of the state's most exciting cities for groups—Hartford, New Haven and Stamford.
Hartford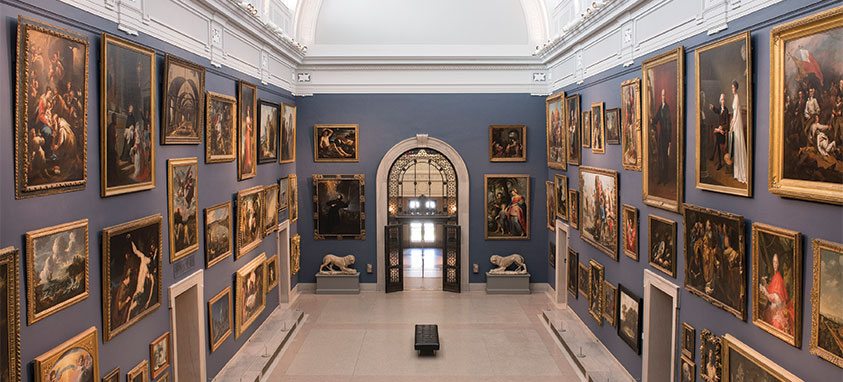 Nicknamed "Insurance Capital of the World" for the many insurance company headquarters located there, Hartford is Connecticut's capital and fourth-largest city, with 123,243 residents, according to 2016 estimates. It's located in the north-central part of the state, midway between Boston and New York City.
WHY WE LOVE IT: Hartford's many historic attractions now are complemented by burgeoning new development.
"The capital city's walkable downtown is enjoying greater appeal thanks to the thriving Front Street entertainment complex and the expansion of service at convenient Bradley International Airport [BDL]," says Phelps. "New restaurants and nightlife have been capitalizing on the addition of more downtown residential housing, the new Hartford campus of University of Connecticut, and attendees of conventions and major sports events taking place here."
STANDOUT FEATURE: Hartford's identity is strongly tied to its historic roots. Founded in 1635, it is among the oldest cities in the United States and is home to the nation's oldest public art museum (Wadsworth Atheneum), oldest publicly funded park (Bushnell Park), oldest continuously published newspaper (The Hartford Courant) and second-oldest secondary school (Hartford Public High School).
UNIQUE EVENTS FACILITY: Located in the heart of the city, The Society Room of Hartford offers an elegant and unforgettable backdrop for events. In the Society Ballroom, grand marble columns soar to the exquisitely muraled ceiling, 35 feet above the floor. The opulent ballroom is adorned with marble, limestone, brass and bronze accents. Immediately adjacent to the ballroom are three additional lounges or function spaces, each with their own special historic character. The venue can accommodate up to 300 people.
DOWNTIME OPTION: A world-renowned attraction, Mark Twain House & Museum is a restoration of the Hartford home where the legendary author and his family lived from 1874 to 1891. Twain wrote some of his most important works during the years he lived there, including Adventures of Huckleberry Finn and The Adventures of Tom Sawyer. Groups can tour the home, a National Historic Landmark, as well as participate in activities and educational programs that illuminate his life and times. Spaces are available for group events.
SURPRISE YOUR GROUP: The attic of the Old State House building in downtown Hartford is an unlikely place for any sort of attraction, let alone the Museum of Natural and Other Curiosities. The origin of the museum can be traced back to an oddities collection that painter Joseph Steward began displaying to the public in 1797, and moved to the Old State House in 1800.
The collection of freaks and rarities became so popular it had to be moved to a building across the street, but was reassembled in a one-room exhibit in the 1990s. It now includes some originals and some approximations based on historic accounts, such as an 8-foot-long alligator dangling from the ceiling, albino woodland critters, a two-headed pig, a two-headed calf, whale vertebrae and a giant lobster claw and stuffed, exotic birds.
New Haven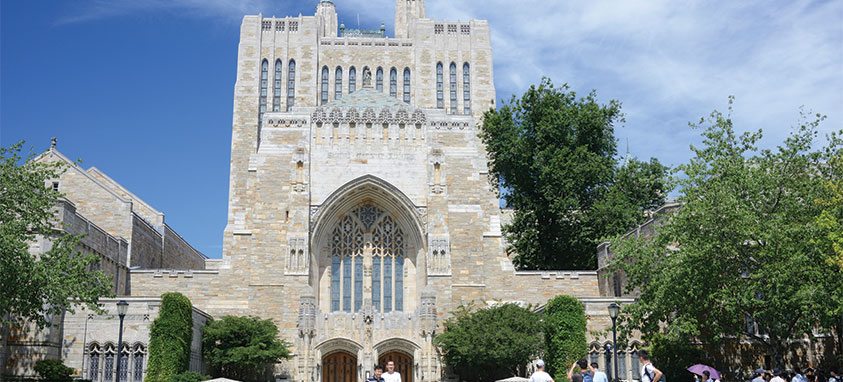 New Haven has a bustling downtown district with parks, shops, museums, hotels and restaurants. Historic buildings and diverse communities are found in its neighborhoods. New Haven has 129,934 residents, making it the second-largest city in Connecticut. It is easily accessible by plane, car, train and bus.
WHY WE LOVE IT: It's intellectually stimulating and a great place to experience the four seasons. The scenery in The Elm City is stunning in the fall, when the leaves turn, and summertime is ideally spent along the shoreline or in one of the area's many parks.
STANDOUT FEATURE: New Haven's culture and way of life are largely shaped by its colleges and universities, particularly Yale University, an Ivy League school.
"As a world-renowned center of education and innovation, Greater New Haven is the ideal location for the exchange of ideas and the creation of strategies that will propel your business or organization forward," says Barbara Malmberg, director of marketing for Visit New Haven.
New Haven has hosted many more small- to mid-size meetings recently as the entrepreneurial, tech and bioscience sectors have continued to grow.
UNIQUE EVENTS FACILITY: Creative insights come naturally during meetings on the Yale campus, one of the world's leading universities. It consists of more 200 buildings across some 20 city blocks in downtown New Haven. Individual event spaces offer room for up to 2,500 people, and most are located in close proximity to the housing and dining areas. Many of the facilities have been recently renovated, but still capture Yale's traditional charm.
DOWNTIME OPTION: Groups can spend hours traveling along bluestone sidewalks amid beautifully restored architecture as they peruse The Shops at Yale. The area is filled with one-of-a-kind boutiques as well as prominent national retailers such as Apple, J. Crew and Urban Outfitters; award-winning restaurants and theaters; and prominent museums.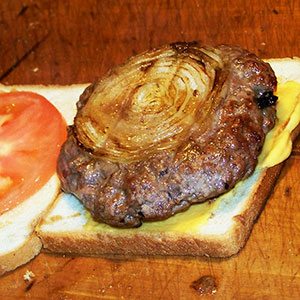 SURPRISE YOUR GROUP: According to legend, in 1900, a customer ran up to a lunch truck in New Haven and demanded a quick bite to go. Owner Louis Lassen took trimmings from the regular steak sandwiches he sold, put them between two pieces of toast, and gave it to his customer. Voila, the hamburger was born!
The Library of Congress recognized that Louis' Lunch (pictured right) is indeed the birthplace of the hamburger. The business has been around in one form or another since Louis' truck opened, and now is a small restaurant that has been in the same spot since the mid-'70s. It has changed in some ways over the years, but continues to cook burgers on unusual, vertical stove towers that date back to 1898. And burgers are served the same way, with only cheese, tomato or onions, and no condiments.
Stamford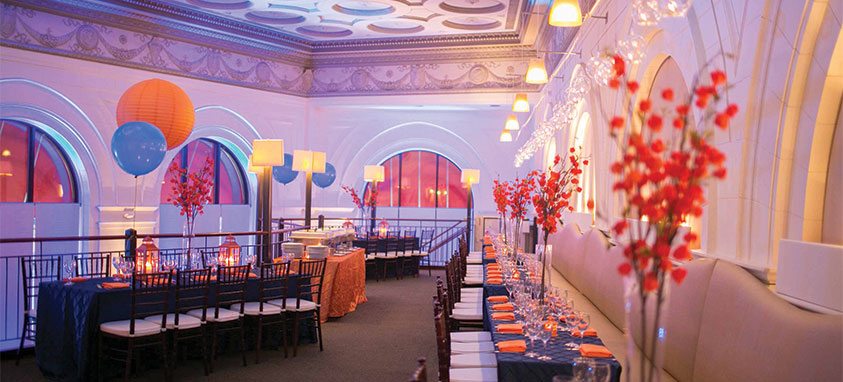 Stamford, a city of 129,113 residents on Long Island Sound, is growing into a corporate mecca. Situated in the southwest corner of the state, it also offers plenty of amenities, including exciting restaurants, entertainment and outdoor activities.
WHY WE LOVE IT: Formerly known mainly as an industrial city that earned the nickname The City That Works, Stamford has transformed into a more vibrant place, partly due to an influx of young professionals, many of whom work there or in New York City, which is just a 45-minute railway ride away.
STANDOUT FEATURE: The Stamford area is known for its many cultural offerings, including live performances. Groups enjoy the Stamford Symphony, Connecticut Grande Opera and Orchestra, and a wide variety of other entertainment at The Palace Theatre, originally a 1,580-seat vaudeville house that opened in 1927. It was restored and re-opened in 1983 for live theater, opera, dance, comedy and concerts, plus art exhibitions in Sackler Gallery.
UNIQUE EVENTS FACILITY: Occupying the former home of Citizens Savings Bank of Stamford, Bank Street Events is situated in a magnificent 1912 beaux-arts building in downtown Stamford. It offers 15,000 sq. ft. of meeting space.
DOWNTIME OPTION: Meeting groups looking for a dramatic change of pace and setting often head to Stamford Museum & Nature Center. Situated in the woods of North Stamford, it is a 118-acre history, nature and agricultural sciences museum. It includes a 10-acre working farm, an interactive nature center, 80 acres of outdoor trails, a Tudor-style museum and gallery, a large planetarium, a four-story observatory with a research telescope and an otter pond,
SURPRISE YOUR GROUP: The Jerry Springer Show is taped at Stamford Media Center, and The Maury Show featuring Maury Povich and The Steve Wilkos Show are filmed at Rich Forum Theater. Free tickets are available, and special group arrangements can be made.
"We have had several groups go to the tapings," says Thomas Madden, director of economic development for the City of Stamford. "We have heard nothing but rave reviews of how much fun they've had."
Into the Mystic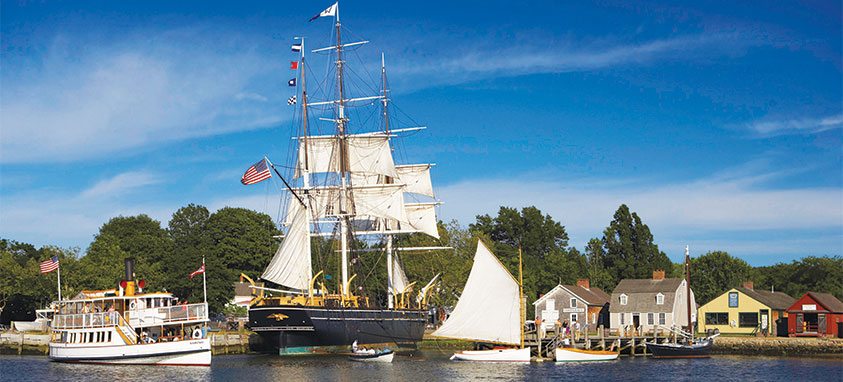 Mystic Seaport, a maritime museum, was founded in 1929 to gather and preserve the rapidly disappearing artifacts of America's seafaring past. It has grown to become a national center for research and education that aims to "inspire an enduring connection to the American maritime experience."
Located in Mystic, 56 miles northeast of New Haven, the museum's 19 acres on the Mystic River include a recreated New England coastal village, a working shipyard, exhibit halls and state-of-the-art artifact storage facilities. The museum boasts more than 500 historic watercraft, including four National Historic Landmark vessels—most notably the 1841 whale ship Charles W. Morgan, America's oldest existing commercial ship.
"Here, corporate groups have the opportunity to charter river cruises, take behind-the-scenes museum tours or create one-of-a-kind team-building challenges—whale boat races, anyone?" says Margaret Milnes, who serves in group sales and business development for Mystic Seaport.
Other team-building events include sailing classes, cooking classes, scavenger hunts and steamboat cruises. Guided tours, planetarium shows and lectures also are available to groups.
Mystic Seaport is just 10 miles from Foxwoods Resort Casino in Mashantucket and 22 miles from Mohegan Sun in Uncasville. Mohegan Sun provides 1,563 guest rooms, three world-class casinos, two luxurious spas, fine dining, retail shopping, live entertainment  and sporting events. The largest casino resort in North America, Foxwoods features 2,230 guest rooms, seven casinos, AAA Four Diamond hotels, top restaurants, spas, golf, theaters, retail shops and 55,000 sq. ft. of meeting space.