Countryside, coast and city
Anchoring the southern border of New England, Connecticut and Rhode Island have historical roots that run deep, to the 1600s, giving meetings an authentic sense of place and a great deal of charm. At the same time, these two states can compete with the best and biggest on the Eastern Seaboard when it comes to noteworthy hotels, special event venues and major convention centers.
Best of all, Connecticut and Rhode Island, though small in size, offer myriad opportunities to perfectly match your group demographics and meeting requirements to a particular locale—be that a bustling urban destination, the bucolic countryside or the coast.
Here are some of the most intriguing destinations to consider.
Connecticut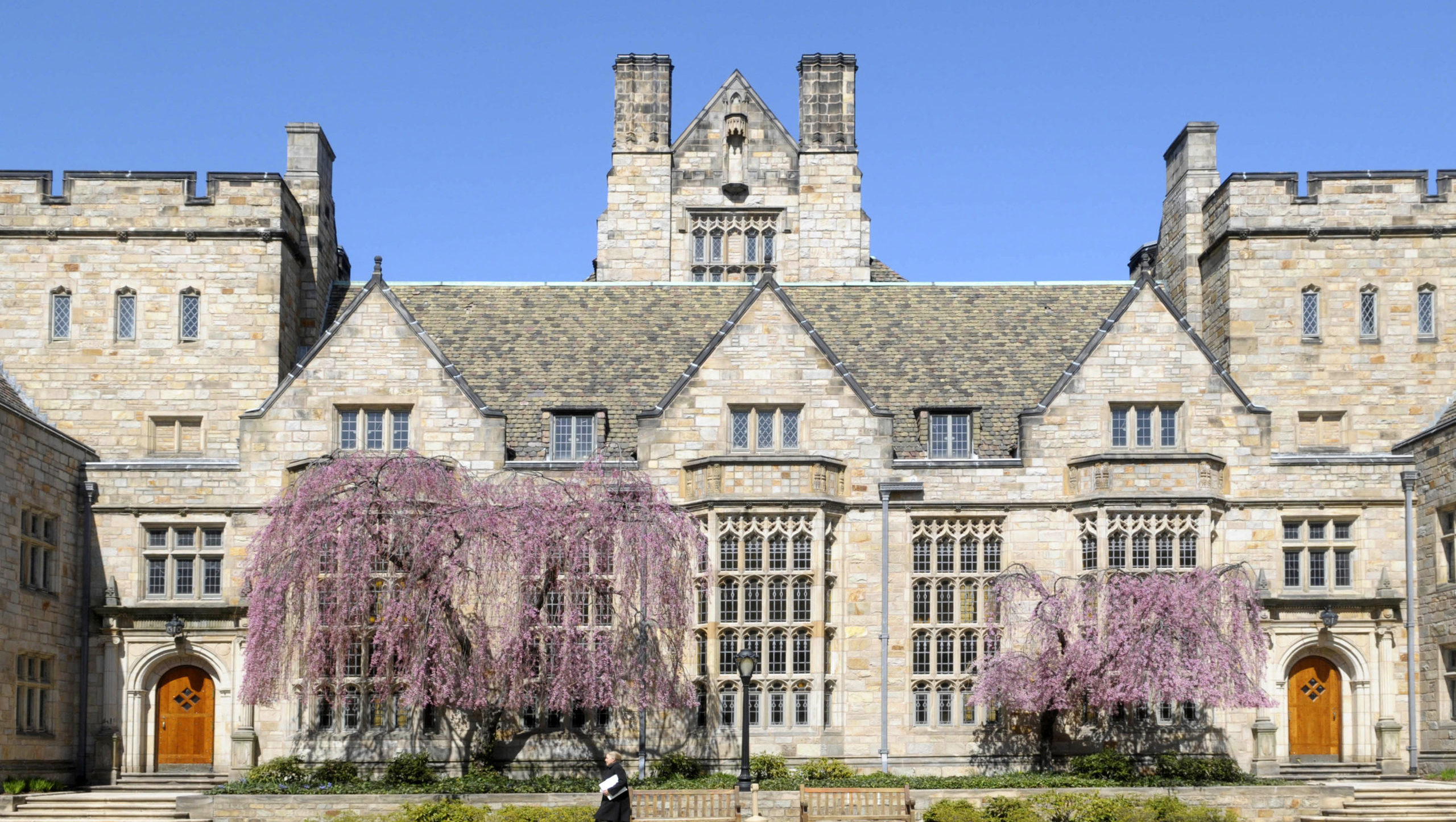 The third-smallest U.S. state in size, Connecticut encompasses 216 miles of shoreline along Long Island Sound. Conveniently located between New York City and Boston, the state offers easy access by car, bus, train and air (over 23.5 million people live within a 2 1/2 hour drive to Hartford, the state's capital city).
According to Robert Murdock, president of Connecticut Convention & Sports Bureau (CTCSB; the state's official meetings and sports event sales and marketing organization), "Connecticut is known for its richness of historical, cultural and arts attractions, and sports facilities, most of which can be used as unique venues. Our scenic state is the site of business and industry of many types, including technology, defense, finance, insurance and academia. This abundance of innovative knowledge is very appealing to groups and associations with specific industry themes or focus areas."
Murdock, who is also CTCSB's director of sports marketing, adds, "We work with meeting planners to match their interests with a related location and can connect them with venues, hotels, vendors and services that best meet their size and needs."
City: Hartford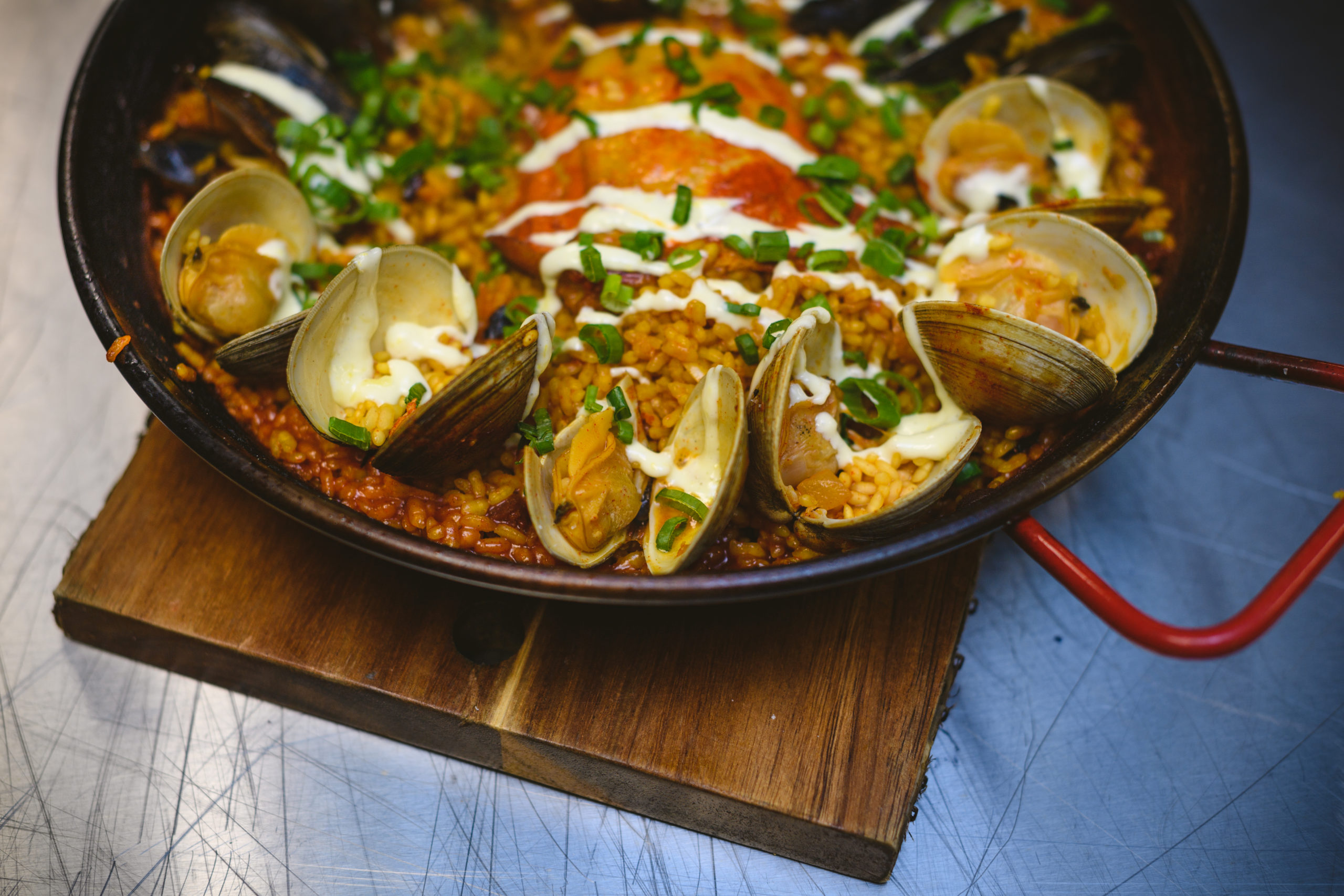 Hartford was founded in 1635 on the banks of the Connecticut River, a 406-mile waterway that's the longest in New England, making its way south from the Canadian border to Long Island Sound. An early industrial and insurance powerhouse, this resurgent city has a walkable downtown where historic buildings sit cheek-by-jowl with more recent structures, including the strikingly modern Connecticut Science Center, designed by famed architect Cesar Pelli. Connecticut Convention Center, with 540,000 sq. ft. of flexible meeting space, including a 40,000-square-foot ballroom, sits in the heart of the Front Street District, a riverfront area teeming with entertainment venues and trendy bistros. The largest convention facility from New York City to Boston, it connects directly with Marriott Hartford Downtown (409 guest rooms, 13,500 sq. ft. of meeting space).
News: Bradley International Airport (BDL, 15 minutes from downtown), the second-largest airport in New England, has started construction on a new 1.4 million-square-foot Ground Transportation Center set on 13.4 acres. This will replace the current off-airport rental car facilities, eliminating the need for passengers to use shuttles to access their rental cars, and provide improved access to public transportation. The construction phase of this $210 million project is expected to be completed over the next three years.
On the hotel front, The Goodwin, a 124-room boutique hotel in a landmark building, is fresh from a recent renovation and offers boardrooms, suites and a 1,192-square-foot ballroom. Also newly renovated is Homewood Suites by Hilton Hartford Downtown (116 suites).
Experience: With a meandering river at your doorstep, kayaking and paddleboarding are a given; many outfitters can provide the boats and boards during the season (May through October). If you're meeting from Thanksgiving to the end of December, try ice skating at Bushnell Park or, at other times, an off-site to nearby Middletown's Powder Ridge Mountain Park for skiing, snow-biking or tubing.
City: New Haven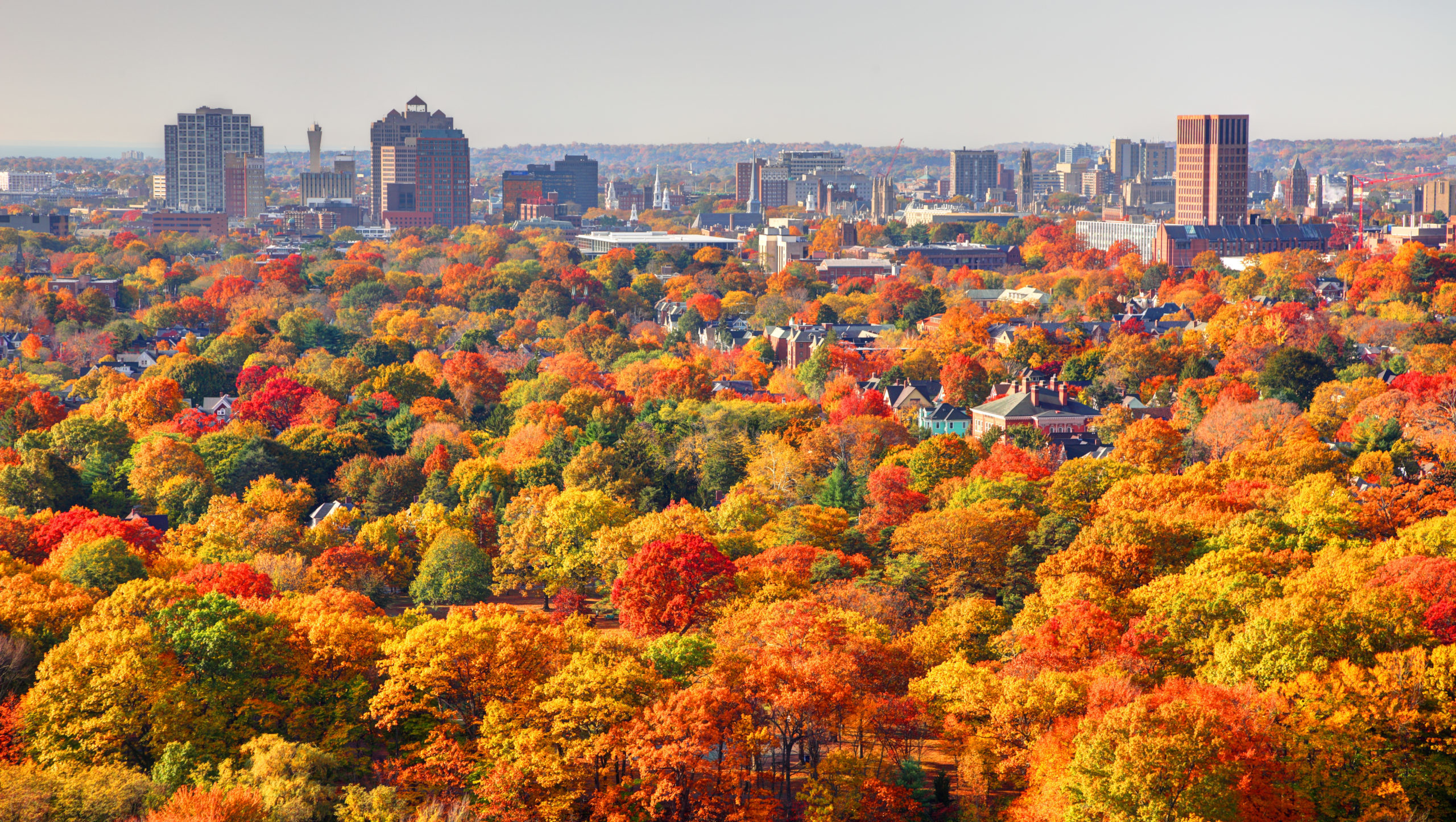 Located along the Connecticut coast, New Haven has grown beyond its origins in 1638 and its subsequent layout as a planned city with a nine-square-block grid, the first of its kind in the United States. According to Barbara Malmberg, director of marketing for Visit New Haven, "New Haven certainly has beautiful shoreline, particularly at Lighthouse Point Park, but at its heart, it is a city. As the home of Yale University, it is a global innovation center providing [visitors] an urban experience."
This includes the amenities that draw planners and their groups, such as top-notch theater, entertainment, attractions and restaurants that offer a broad range of cuisines that reflect the city's varied culture.
News: New Haven is currently undergoing a boom in hotel development, Malmberg says. Two boutique hotels, The Blake Hotel (108 guest rooms), with a Michelin-star chef at its restaurant, and Graduate New Haven (72 guest rooms), the renovated and reflagged former Duncan Hotel, have opened this past year. Three additional hotels have also been approved for construction, providing an additional 275 rooms, she says.
Experience: As is typical, the top outdoor ways to experience New Haven depend on the seasons. Listed on the U.S. National Register of Historic Places, East Rock Park was designed as a natural landscape (its so-named mountain ridge is located within the boundaries, offering spectacular views). and is understandably popular for hiking and bicycling in the milder months. In winter, your group can strap on cross-country skis or snowshoes to explore this 427-acre city refuge.
Countryside: Litchfield Hills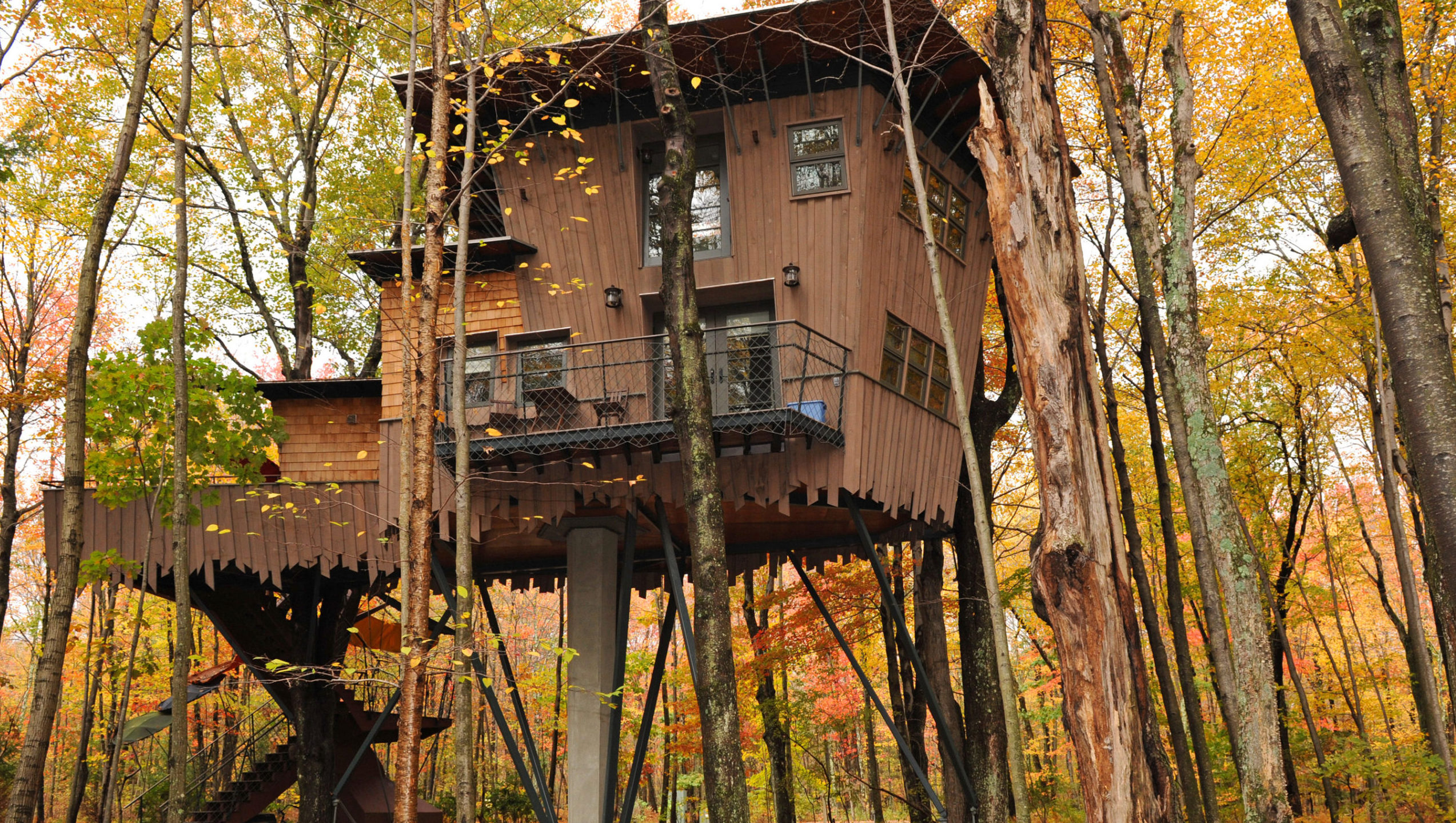 Tucked into the northwestern corner of Connecticut is a prime example of idyllic, rural New England: rushing waterfalls, white-steepled churches, historic covered bridges, scenic byways and bed-and-breakfast inns. Only two hours from New York City and Boston, the Litchfield Hills area isn't just a leisure getaway, however. Two luxe countryside resorts draw small meetings and retreats with star-power accommodations, fine dining and customizable meeting spaces.
Take Winvian Farm, for instance. This 113-acre historic resort in the town of Morris can host your group (20 or fewer) in 18 one-of-a-kind cottages, a two-story post-and-beam barn venue that includes a boardroom, and a recently renovated spa. Or, consider Mayflower Inn & Spa, a member of the Auberge Resorts Collection, in Washington. This 58-acre resort offers a slightly larger group opportunity, with 30 guest rooms and suites, a stand-alone teahouse for up to 75 (reception style), various other indoor and outdoor spaces, as well as a spa.
Experience: Autumn leaf-peeping is primo book-ahead time, but the entire area is an outdoors paradise, with kayaking, bicycle trails, guided hikes, fly-fishing, and cross-country and downhill skiing, depending on the month.
Coast: Mystic
Connecticut's shoreline is home to a huge variety of communities with ties to the region's earliest arrivals by ship. Mystic, a small historic port, retains its maritime character with buildings from the era and attractions such as Mystic Seaport Museum and Mystic Aquarium. The area draws many leisure visitors but also meeting groups, especially those that include families keen to explore New England's past, and those with an eye on its proximity to two major casino resorts.
News: Joining Hilton Mystic and Hampton Inn & Suites Mystic, which were renovated a couple of years ago, Mystic Marriott Hotel & Spa in nearby Groton underwent a total redesign last year that included its 285 guest rooms, lobby, ballroom, and meeting and event space (19,751 sq. ft.).
Experience: Pushing off on the water on paddleboards and on land by bicycle will allow your group to get in sync with Mystic's historic maritime vibe. In winter, it's still possible to clamber aboard and explore the Charles W. Morgan, the last wooden whale ship in the world (with smaller crowds than in summer peak season).
Rhode Island
America's smallest state by area (and second most densely populated) still delivers a big package for meetings: history, culture and destinations that capitalize on its 400 miles of coastline, white-sand beaches and walkable cities.
City: Providence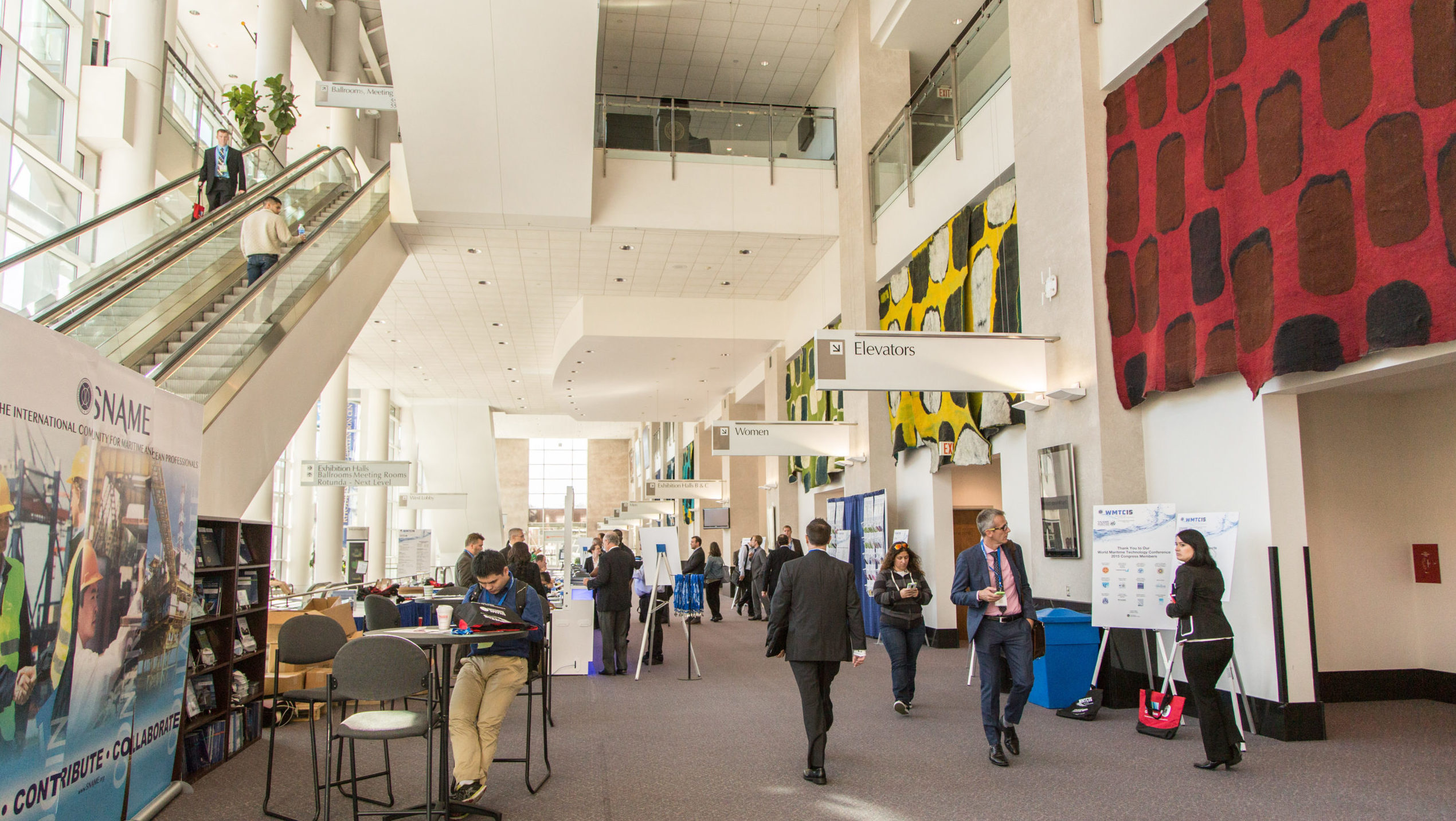 Providence, Rhode Island's capital city, was founded in 1636 and, easily accessible by water, it became a major seaport for shipping goods abroad. Today, Providence and its nearby neighbor Warwick retain their historic charm, but they also offer a mix of big city amenities, says Kristen Adamo, president and CEO of Providence Warwick Convention & Visitors Bureau. "Providence is home to one of the best art schools in the country, the Rhode Island School of Design, one of the best culinary schools in the country at Johnson & Wales University and six other college campuses, including Brown University. That gives us a rich intellectual, cultural and artistic community—as well as great restaurants."
Providence has become a meetings magnet for the state, due in part to its compact downtown, where various hotel options are available within walking distance of the Rhode Island Convention Center. This facility features 100,000 sq. ft. of exhibit space, 23 meeting rooms and 20,000 sq. ft. of ballroom space. It's connected via skybridge to the 14,000-seat Dunkin' Donuts Center; the 564-room Omni Providence Hotel, with 22,877 sq. ft. of its own event space; and Providence Place Mall. Another factor is the city's proximity to T.F. Green Airport (PVD) in Warwick, only 6 miles south.
"Providence was a great option for the Northeastern States Association of Tax Officials conference.," says the event's chairperson, Charlie Helms, who brought 175 attendees to the city for its annual meeting in September. "Being in a centralized location, it was an easy drive or train commute for many of our members. The hotel [Omni] was very nice and close to many great dining, shopping off-site venue options." Among these were events the organization held at Skyline at Waterplace and at Roger Williams Park Zoo, "both of which were a big hit for our guests," he says.
Helms also says, "I can't say enough good things about Providence's Convention and Visitor's Bureau. They did an awesome job helping me plan and execute an awesome event."
News: Three recently opened properties have kicked off an exciting round of hotel development in Providence: WoodSpring Suites Providence (124 guest rooms), Homewood Suites by Hilton Providence Downtown (120 guest rooms) and Residence Inn by Marriott Providence Downtown (176 guest rooms). Several others are in various stages, including Beatrice (48 guest rooms), currently under construction; Holiday Inn Express (91 guest rooms) and Best Western Glo (76 guest rooms), approved but not yet permitted; Hotel Hive (129 guest rooms), in preapplication; and Aloft (170 guest rooms), with final approval. Together, the eight hotels represent 934 additional guest rooms for meeting groups.
Experience: In summer, climb aboard sit-on-top kayaks and paddle through the city's waterways, beside cobblestone pathways and green riverbanks. If the weather is brisk, take a short hike or bike ride via the scenic, 14-mile long East Bay Bike Path, a paved rail-to-trail route. Or, from November through mid-March, lace up some ice skates and glide away at Bank Newport City Center's full-scale outdoor ice rink, twice the size of Rockefeller Center in New York City (there are also ice bumper cars, but…).
Countryside: Westerly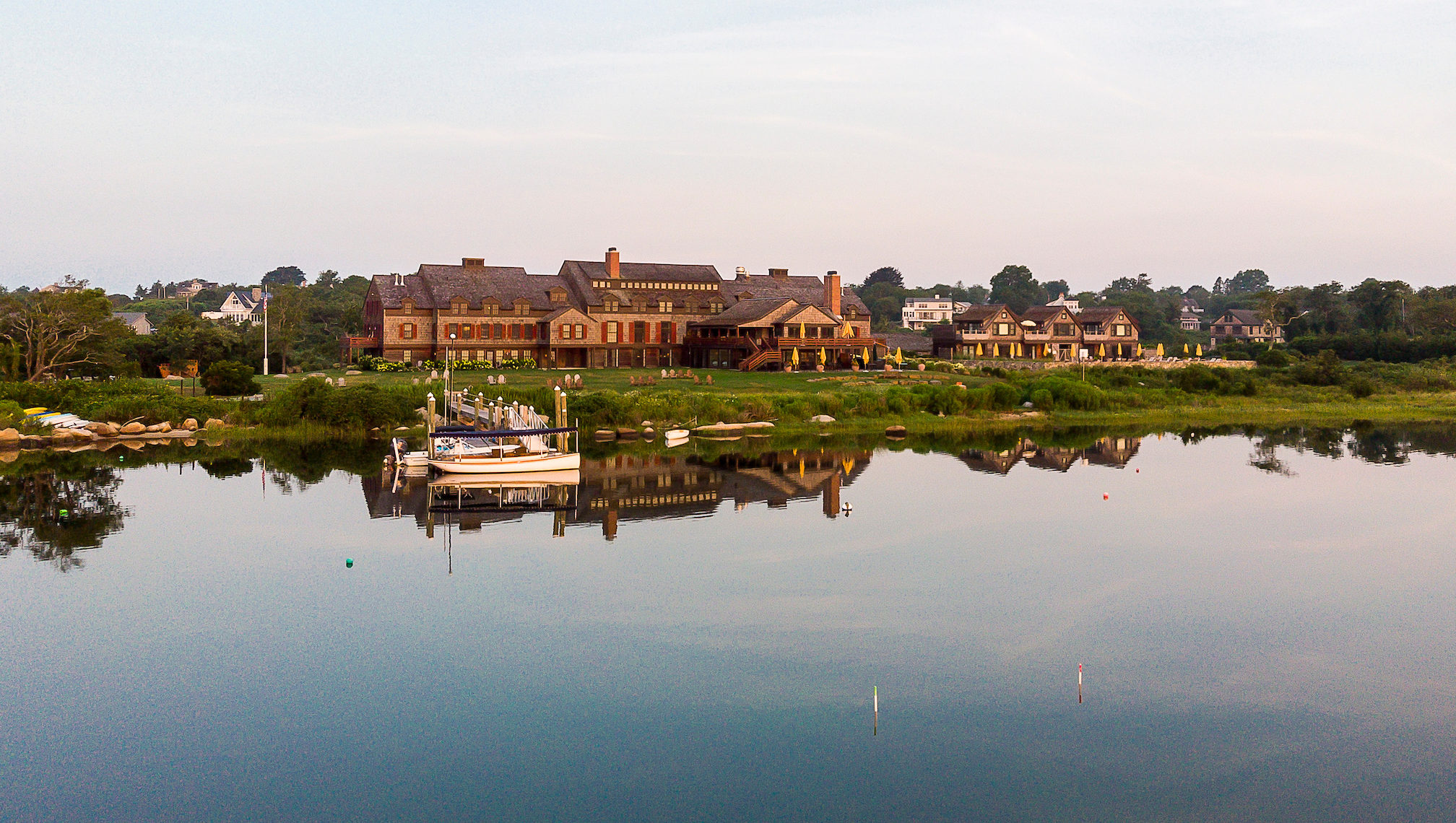 While Rhode Island has no lack of beautiful small towns and state parks to explore and enjoy (Little Compton and Beavertail State Park, among others), for a luxe, private retreat destination, consider holding your small meeting at Weekapaug Inn, a historic five-star resort in Westerly, located on a peninsula between two salt ponds. Open year-round, the beachfront inn has 31 guest rooms, plus flexible conference venues, both indoors and outdoors.
Experience: During spring and summer, there's the typical beach, water sports and boat cruise activities. In winter, there's snow—and the possibility of donning skis for a walk along the upper beach (the lower beach remains snow and ice free).
Coast: Newport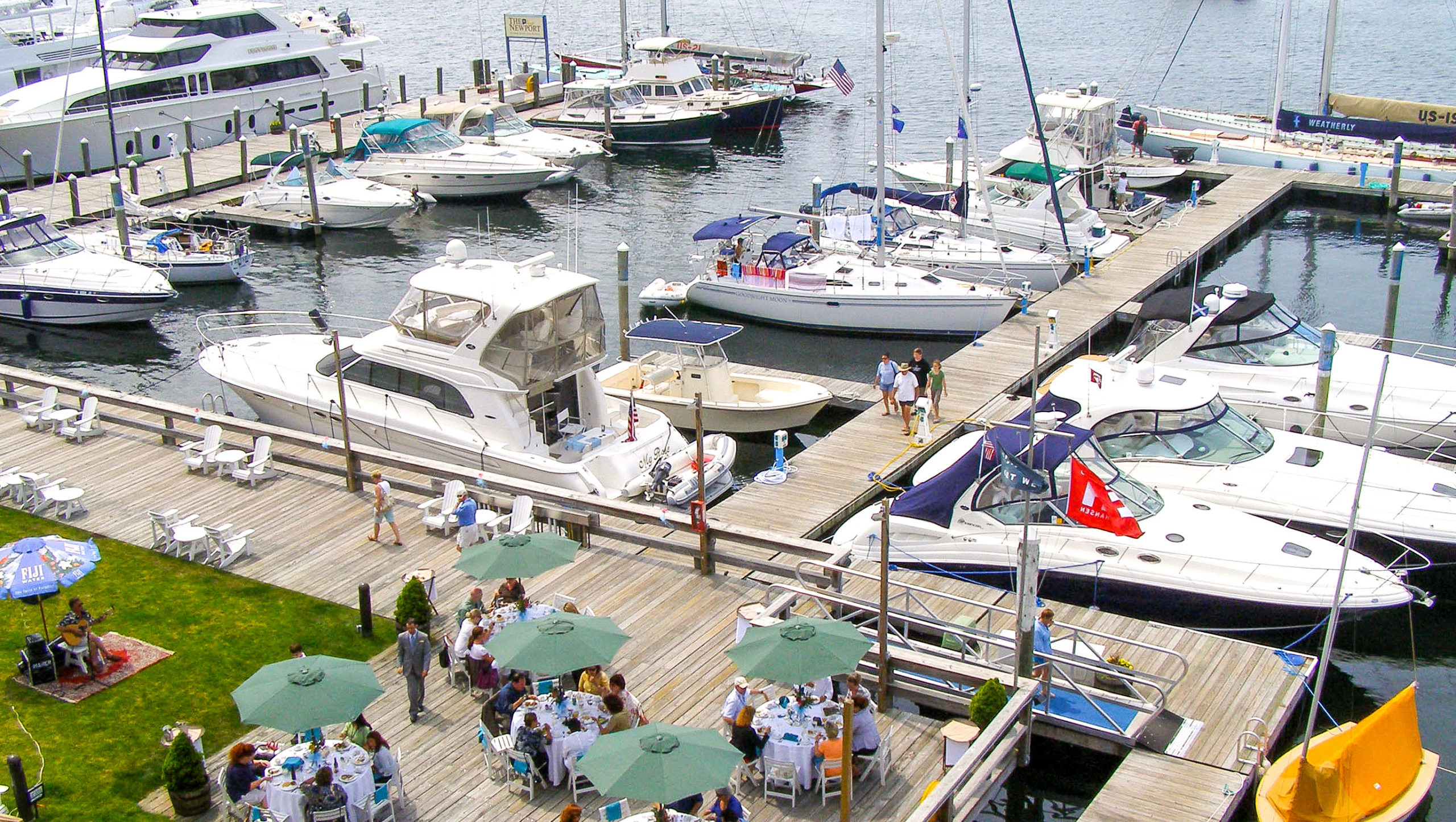 A luxe seaside city on Aquidneck Island, Newport conjures up visions of sailboats on Narragansett Bay, America's Cup races, historic grand mansions, championship tennis and golf. They're part and parcel of this centrally located New England destination, which holds great appeal for meetings, retreats and incentives, especially in summer.
"Ideal for groups between five to 500, Newport offers world-class convention hotels, but also has a portfolio of smaller inns and boutique properties that are suited to groups looking for exclusivity or to take over a property," says Tim Walsh, CMP, vice president of sales for Discover Newport. "The historic seaside setting, natural beauty and the vast array of truly one-of-kind off-site venues and activities create an opportunity for groups to find what best suits their goals and objectives in a location that attendees will be thrilled to visit."
One planner who would agree is Colette Iocca Hohimer, executive director for The Association of Bone and Joint Surgeons, who planned an annual meeting in Newport for 245 attendees last August."Our meetings are local-host based, and members are encouraged to bring their families. It was our second-largest meeting attendance."
The group stayed at Gurney's Newport Resort & Marina, where it held a welcome reception on the North Lawn, a clam bake (moved indoors, due to weather), and a closing banquet at Marble House, a storied Vanderbilt mansion. A whole menu of optional activities helped attendees explore the history, cuisine and culture of the area. Another plus of the location, Hohimer says, was featuring two local speakers focusing on the architecture and gardens of Newport, and shopping and dressing in the Gilded Age.
News: Newport is also abuzz with hotel new builds and renovations. Construction continues on The Hammetts Wharf Hotel (84 guest rooms) and The Brenton Hotel (57 guest rooms), both located on the waterfront and anticipated to open in spring 2020. While it's currently open as The Mainstay, The Wayfinder Hotel will debut in 2020 with 197 guest rooms, a new full-service restaurant, a 2,100-square-foot private banquet room, a 900-square-foot private conference room with a terrace and a 800-square-foot semiprivate solarium. The Hotel Viking, a boutique luxury property (208 guest rooms) located on downtown's Historic Hill, has undergone a $6.2 million restoration, including guest rooms, a redesign of its award-winning restaurant and a rooftop lounge. The hotel features 13,000 sq. ft. of function space, a heated indoor pool and a full-service spa.
Experience: Sailing and beach activities are the quintessential summer activities, and there are many ways to delve fully into the Newport experience, from sailboats to schooners.