Monopoly City Is a Win-Win for Meeting Planners
Atlantic City has been called, "America's Playground," "Boardwalk Empire," and in honor of the famous game designed after its very streets, "Monopoly City." Atlantic City keeps morphing into something new and making a legend of itself in the process all over again.
Caesars Entertainment, the power behind three of the city's highest rollers—Caesars Atlantic City, Harrah's Resort Atlantic City and Tropicana Atlantic City—allocated $400 million in room renovation infusion in 2021 to the properties, a spend that shows the importance AC has for the brand.
Showboat Atlantic City Hotel launched New Jersey's largest arcade, Lucky Snake in May 2021, including a sports bar with a boxing ring, indoor venues for live entertainment, a speakeasy, and updated convention and meeting spaces. Other properties like Hard Rock Hotel & Casino Atlantic City and Ocean Resort Casino have taken the torch from their former branding incarnations and have staked a new claim for glitz and gumption.
During Covid-19 restrictions, Atlantic City also sent out a siren call to meeting planners who saw the city's 5-mile Boardwalk and windswept beachfront as a genius solution for social distancing-centric events.
"Our USP is that we are located within driving distance of one third of the nation's population," says Larry Seig, Meet AC CEO. Seig says that Showboat's newest concept, an indoor waterpark will further diversify entertainment options and support Atlantic City as a true year-round resort destination.
"With new investment comes new business opportunities for the meetings and events industry," Seig says.
Arrive
Centrally located within about a 3-hour drive or less from New York City, Philadelphia and Washington, D.C., one of Atlantic City's great selling points is its accessibility.
Flights are also available from national and international carriers to Atlantic City International Airport (ACY), nine miles from the city center.
Train service is also available on NJ Transit from Philadelphia and New York.
Meet and Sleep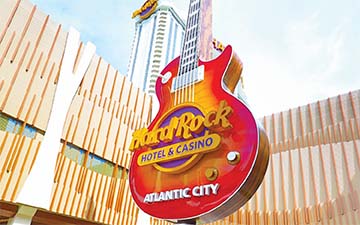 A closer look at the major improvements at Caesars' Atlantic City properties reveals an emphasis on group activity. Harrah's includes its own Waterfront Conference Center, a 100,000-square-foot meeting space with two 50,000 sq. ft. ballrooms, the largest from Baltimore to Boston.
Caesars is getting its own Nobu restaurant in the spring of 2022, a stylish addition to the hotel's VIP offerings. Future plans include rebranding several floors of the Tower suites as a Nobu Hotel.
Ocean, fronting the Boardwalk and the Atlantic Ocean, has 160,000 sq. ft. of flexible, indoor meeting and convention space and can accommodate events of up to 10,000 people. It is rolling out a $75-million project set to complete 12 floors of rooms that were yet-to-be-finished when the hotel opened as Revel back in 2012.
Hard Rock is infusing about $20 million into a redux of some of the property's suites and beachfront amenities. Some of the money will also go towards sound improvements at Etess Arena and Sound Waves. The Etess seats 6,000 and is also a star performer for trade shows.
Meet AC's Seig also points out that Atlantic City Convention Center and historic Jim Whelan Boardwalk Hall (where Miss America Pageants began) became New Jersey's first convention center and arena to get GBAC STAR facility accreditation in 2021.
Need to Know
11,000 lbs. of saltwater taffy made daily in AC
150 tons: Boardwalk Hall's organ, biggest in the world
48 blocks within 6 wards comprise the city's grid
Eat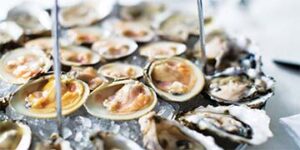 For a taste of old Atlantic City, go off property and dine at the legendary Knife & Fork Inn. This 1912 landmark was a favorite watering hole of Enoch Lewis "Nucky" Johnson, the inspiration for Boardwalk Empire's "Nucky" Thompson. A private dining area available for up to 80 people.
Also, off property and owned by the same family as the Knife & Fork, is Dock's Oyster Bar, serving Atlantic City seafood since 1897. Oysters are the stars here and with evocative names like Cape May Salts, Barcats, Bluepoints and Rappahanocks, you'll want to rack up a hefty plate of individual orders. Dock's can also do private dining and a lucky 60 can be easily accommodated.
Do
Beyond the historic rebuilt boardwalk, Absecon Lighthouse, one of the oldest and tallest (at 171 ft.) in New Jersey, dates back to 1857. If you're feeling fit, mount the 228 steps to the top for Gram-ready views of the city. The Lighthouse does group tours and will even host small groups on a "Keeper Sleeper" overnight that includes ghost stories, snacks and breakfast.
An Elephant Never Forgets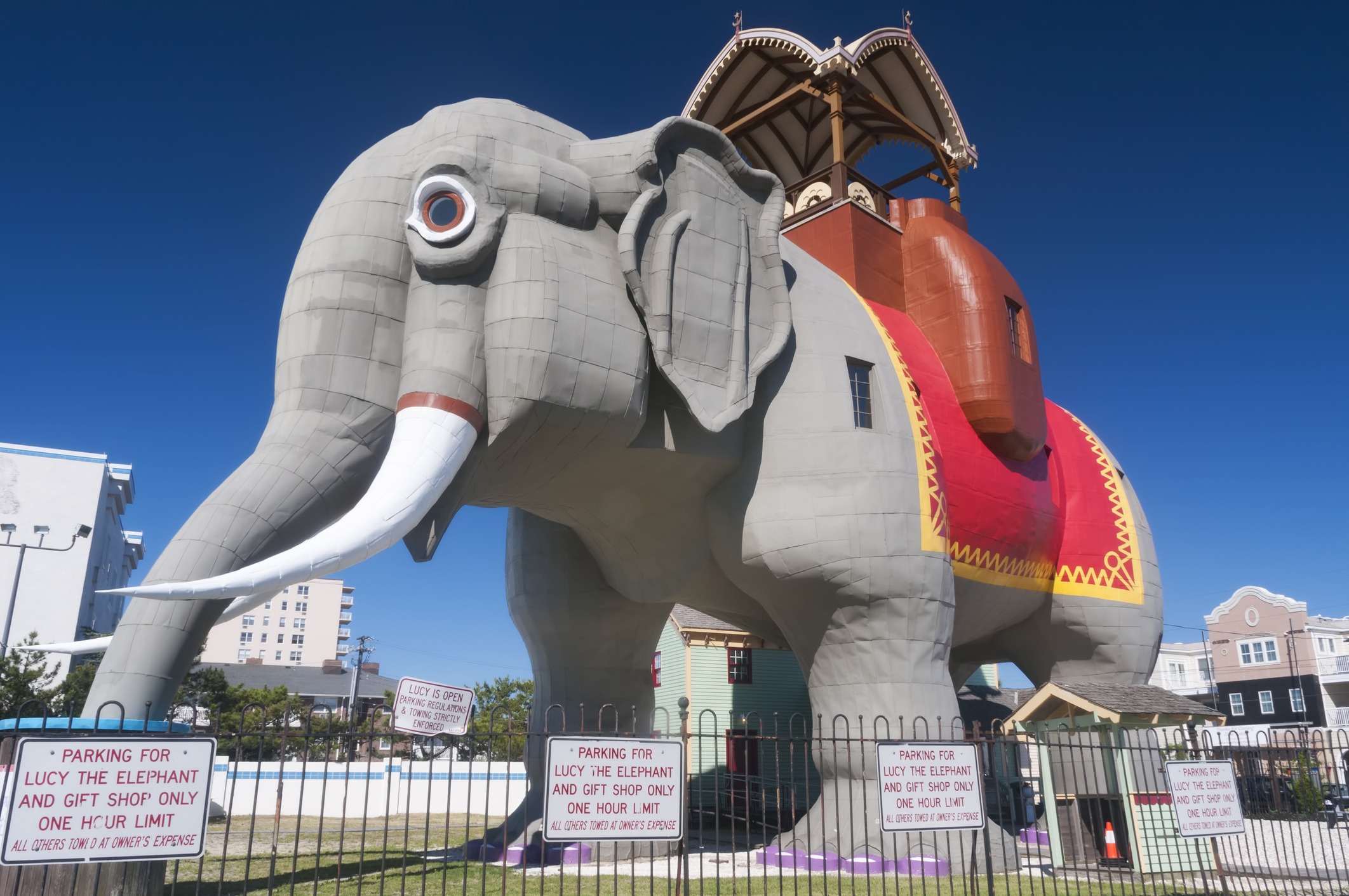 Lucy the Elephant is one of Atlantic City's most treasured relics from her storied past. Located five miles south of AC, in Margate, Lucy is a six-story metal and plaster elephant structure built as a real estate selling tool in 1881 (customers would see the surrounding area from the elephant "howdah" on its back).
Since then, Lucy has been a tavern, a business office, a restaurant and a cottage. Today, it stands as America's oldest roadside attraction. In 2022, Lucy will be reopening after an important renovation project to save her skin. The structure's metal exterior is being replaced through a restoration that may keep her standing for another 100 years.
Lucy made it through Hurricane Sandy unscathed and even ran for President. In 2016, staff ran a "Lucy for President" campaign to raise awareness for her restoration.
The structure can accommodate up to 45 people inside Lucy for private events. More than 200 can be hosted on the grounds around Lucy in rented tents.
This article appears in the February/March 2022 issue.