Sedona
Arizona's cities are adding new, exciting venues and attractions
Everywhere you look in Arizona, ground-breaking cultural organizations, artists, performers and facilities—including many with excellent meeting spaces—are thriving. This is especially true of the hotel scene, where new and renovated
properties are constantly popping up.
Chandler boasts the new Cambria Hotel Phoenix-Chandler Fashion Center, Glendale is awaiting a 100-room Aloft hotel, Mesa features the newly renovated Delta Hotels Phoenix Mesa, Phoenix has the new AC Hotel Phoenix Biltmore, Scottsdale features the totally renovated Phoenician Scottsdale, Sedona is scheduled to open its first Westin hotel in Sedona Vista Village, Tempe is looking forward to the debut of Hilton Tempe Downtown and Tucson celebrated the $30 million renovation of Hilton Tucson East, marking the property's 30th anniversary. And these are only a few of the many exciting new developments.
Here's a look at what's new and exceptional in these meetings-friendly cities.
Chandler
With a population of 250,000, Chandler is now the fourth-largest city in Arizona and one of the fastest-growing technology centers in the United States. Its museums, attractions and outstanding meeting hotels liven up the downtown area.
The historic square there is home to many colorful annual festivals, such as Rockin' Taco Street Fest, SanTan Oktoberfest, Tumbleweed Tree, Chandler International Film Festival and Great American Barbeque & Beer Festival. Just to the north is the eclectic Uptown neighborhood, with locally owned ethnic restaurants.
Cambria Hotel Phoenix-Chandler Fashion Center opened in January 2018 with 136 guest rooms and 1,312 sq. ft. of meeting space. This summer, an existing hotel property will turn into a DoubleTree by Hilton with 160 guest rooms and 1,800 sq. ft. after a $6 million renovation. Autumn will bring Phoenix Marriott Chandler, with 264 guest rooms and 23,000 sq. ft., and amenities such as a fitness center and club lounge.
Renovations, including the 156 guest rooms and 1,941 sq. ft. of meeting space, will start next year at Courtyard Phoenix Chandler.
Meeting attendees are often amazed by a local cultural icon, Eddie Basha Collection of Western American & American Indian Art, one of the largest private collections of its kind in the world. Opening this summer in Chandler will be Crayola Experience, which will have meeting space and will inspire your attendees to let their imaginations run wild.
Glendale
Glendale's a mixture of colorful history, modern fun and Major League Baseball, as four teams have spring training camps there.
Sixteen golf courses are in the area, along with a Topgolf center, a popular golf, instruction and recreation concept around the country. In addition, the weather is perfect most of the year for dirt-biking, ATV-ing in the desert, horseback riding, hiking and biking.
Glendale has some captivating group attractions, including Wildlife World Zoo & Aquarium & Safari Park. Westgate Entertainment District is a lively, open-air potpourri of great restaurants and entertainment, and Historic Downtown Glendale was named by USA Today as one of America's 10 best places for shopping.
At Renaissance Phoenix Glendale Hotel & Spa Tradeshow and Event Center, there's 30,000 sq. ft. of meeting space, along with 320 guest rooms, a pool and a restaurant.
Mid-year will bring a 100-room Aloft Hotel, adjacent to Westgate Entertainment District, and a 114-room Holiday Inn will begin construction later this year.
Culture and meetings mix in Glendale. Brelby Theatre Company hosts live theater and music, and corporate events. Off the Cuff is a venue for stand-up comedy, but its 400 seats are rentable for corporate events. Low Key is a piano bar with dueling pianos, and its 400 seats are also available.
Mesa
Mesa is the third-largest metropolitan area in Arizona. The city's Sonora Desert location makes it excellent for team building, and it offers a value-driven choice without compromising an authentic Arizona experience.
It's close to Phoenix and Scottsdale, and borders Tonto National Forest. Downtown is tied together by Metro Light Rail, and attendees arriving at Phoenix Sky Harbor International Airport (PHX) can check into their hotel in less than 30 minutes. Just outside, Mesa's Fresh Foodie Trail links local farms and restaurants with a year-round bounty of fresh seasonal goods.
Mesa Convention Center is located on 22 green acres downtown, with 38,000 sq. ft. of meeting space and a 4,950-seat amphitheater. Next door, Delta Hotels Phoenix Mesa has 274 guest rooms and 45,428 sq. ft. A $12 million renovation of guest rooms, the lobby and common spaces was completed in October.
Hilton Phoenix/Mesa, with 262 guest rooms and 25,000 sq. ft. of meeting space under an atrium-top, completed a $10 million upgrade in January 2018.
Mesa is very good at mixing culture with meetings. Mesa Arts Center is a 200,000-square-foot facility for the performing arts, visual arts, arts education and several museums. Its 7-acre downtown campus offers space and possibilities for meetings and events.
Phoenix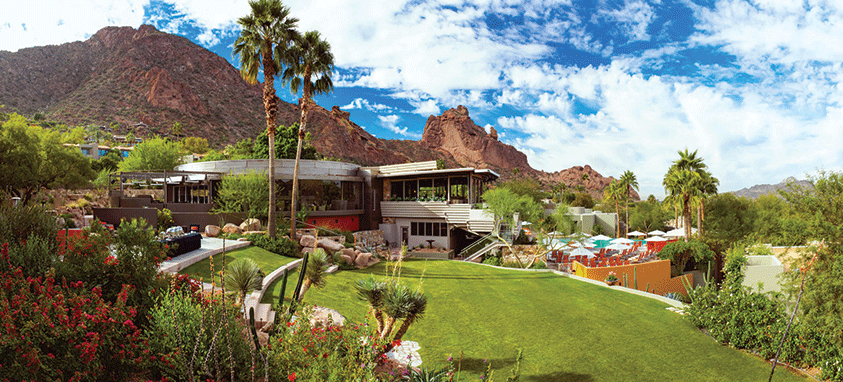 Phoenix is now the fifth-largest city in the United States, yet it sits amid a desert landscape with spectacular mountain views. It's a city, too, where you can still see cowboys and cactus.
If you haven't been there in a while, downtown might be unrecognizable. Residential and commercial growth surrounding Phoenix Convention Center has sparked transformation of the city's central area into a real city center.
Inspired by the red-rock walls and turquoise waters of the Grand Canyon, this convention center is an interconnected, 825,000-square-foot campus with three ballrooms, 99 meeting rooms, a 2,312-seat performance hall, a conference center and a food court with five themed restaurants.
The city's newest hotel is AC Hotel Phoenix Biltmore, which opened in October with 160 guest rooms and 5,010 sq. ft. of meeting space, and the sleek AC Kitchen. Coming later this year is the $18 million Arrive Hotel, which will have 79 guest rooms, meeting space, a rooftop cocktail bar and a Popsicle bar(!).
Renaissance Phoenix Downtown Hotel, with 521 guest rooms and 51,085 sq. ft. of meeting space, completed a $13 million renovation in late-2017.
Then there's the iconic Sanctuary Camelback Mountain Resort and Spa in Paradise Valley, with 109 guest rooms and 10,000 sq. ft. of indoor and outdoor meeting space. The resort completed a $4 million upgrade of the spa and some guest rooms in April 2018. But there's no need for upgrades in the scenery: The property is at the foot of Camelback Mountain, with dramatic views everywhere you look.
Culture and meeting space? Musical Instrument Museum has every type of melody-maker you've ever heard of—and plenty that you haven't, along with 27,000 sq. ft. for meetings. Arizona Science Center offers 300 interactive exhibits and 140,000 sq. ft. of indoor and outdoor space.
Heard Museum has one of the best collections of Native-American and Southwestern art in the world, and meeting spaces for up to 1,000. The beloved Orpheum Theatre, built in 1929 and now restored to mint condition, has seating for 1,364, in classic early-20th century luxury.
For a bit of local culture, check out Paz Cantina, an authentic Mexican restaurant with meeting space for 120.
Scottsdale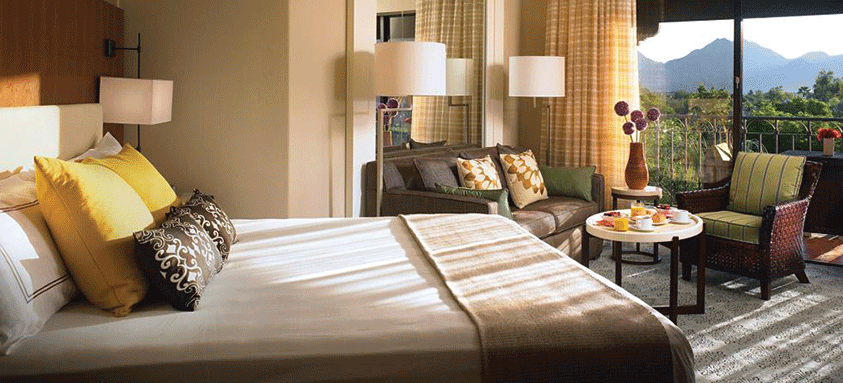 Scottsdale draws life from the desert. With its remarkable clarity of light and striking vistas, the Sonoran Desert inspires attendees. So do the 200 golf courses, the mixture of Old West and cowboy-chic, and desert sunsets.
Attendees can wander through 30,500 acres in McDowell Sonoran Preserve and enjoy farm-to-table food, Arizona wines and beers downtown, "go native" in Old Town or experience Western spirit at Scottsdale's Museum of the West.
Scottsdale has one of Arizona's finest meeting resorts in 496-room Talking Stick Resort, located in Salt River Pima-Maricopa Indian Community. There are two challenging golf courses; casino gaming; gourmet dining and drop-dead, 360-degree views from the 15th-floor Orange Sky Restaurant; a world-class spa; the Entertainment District, featuring big-name performers; and 100,000 sq. ft. of meeting space.
Hotel Adeline opened in January 2018 with 213 guest rooms, 10,080 sq. ft. of meeting space, two restaurants, two bars and a 24/7 fitness center. Civana Carefree, which opened in March 2018 after a $50 million renovation to an existing building, has a spa, two healthy-cuisine restaurants, 176 guest rooms and 23,000 sq. ft. Cambria Hotel North Scottsdale Desert Ridge was unveiled in December 2017 with 130 guest rooms and 1,980 sq. ft.
Slated to open late this year are a Great Wolf Lodge with 350 guest rooms and 6,500 sq. ft. of meeting space, and the $2 billion The Ritz-Carlton Paradise Valley Resort, with 294 guest rooms, a spa and meeting space.
A total renovation at The Phoenician Scottsdale, with 450 guest rooms and 160,000 sq. ft., was scheduled to conclude recently.
Callie Cleary, senior events manager for The Castle Group—a Boston-based event-management firm—brought 142 software-sales executives to an incentive meeting at Fairmont Scottsdale Princess (with 750 guest rooms and 316,000 sq. ft. of meeting space) in April 2018.
"The meeting spaces at the Fairmont are separated," Cleary says, "so you don't run into another group. And our attendees loved Scottsdale. They enjoyed the Old West feel of the place, with activities like horseback riding, and they enjoyed ATV-ing in the desert, golf, the spa, the bike-riding and the hiking.
"Scottsdale has a lot to offer meeting planners and attendees. There are excellent meeting hotels, there's a vibrant downtown and it has an atmosphere you can't find anywhere else."
Sedona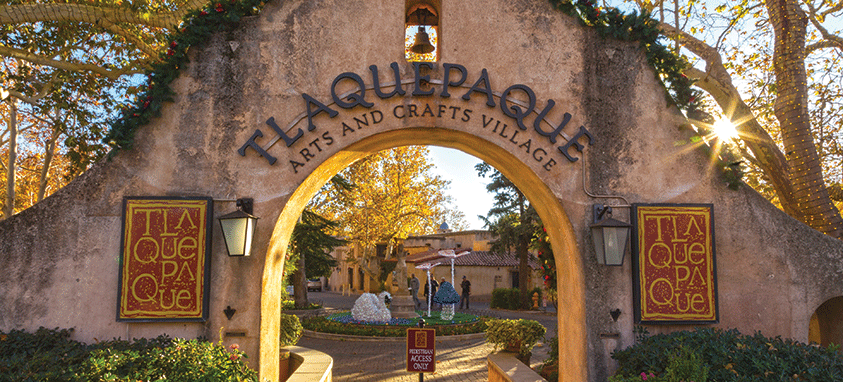 Sedona is a breath of fresh air on the meeting scene…and a breath of natural beauty and spirituality. There, amid the red rocks and the vortexes, is a small town that induces very big inspiration at meetings.
Only two hours from Phoenix Sky Harbor International Airport) and 45 minutes from Flagstaff Pulliam Airport (FLG), Sedona—with 4,000 hotel rooms and more than 50 restaurants—is surprisingly accessible. It does not have a desert landscape and the elevation is higher than most other Arizona cities, which means temperatures aren't as hot.
Culture? Sedona boasts more than 150 working artists. Sedona Arts Center, with a sculpture garden, galleries and classrooms, has three meeting rooms, the largest with 1,600 sq. ft. of space. Sedona Heritage Museum and adjoining Jordan Historical Park are listed on the National Register of Historic Places, and have unique meeting and event space for up to 100 people.
Tlaquepaque Arts & Craft Village is a tranquil, Old Mexico-style village of artisans, with stucco walls and cobblestone courtyards, and event space for 100. Sedona Arts Center is a performance and educational center for music, dance and theater, and can hold 750 for meetings and events.
Tempe
An off-beat college town, Tempe is home to Arizona State University (ASU) and known for its special events, cultural amenities and hiking trails. It boasts 330 days of sunshine annually, and some great off-sites.
Close to 70 percent of downtown businesses are locally owned, including many colorful restaurants. Downtown features some interesting public art pieces, including She Tempe, featuring portrayals of women created by local female artists and wrapped onto 14 news racks along Mill Avenue.
In November 2017, jointly managed Hilton Garden Inn (108 guest rooms, 5,200 sq. ft.) and Home2 Suites (120 guest rooms, 1,050) opened in Tempe, with separate lobbies but a shared pool. A restaurant is opening soon.
The 200-room Canopy by Hilton Tempe Downtown, with 3,000 sq. ft. of meeting space and a rooftop pool, is coming in mid-2020.
Phoenix Marriott Resort Tempe at The Buttes finished a renovation of its 365 guest rooms in late 2017 and offers 43,523 sq. ft. of meeting space. Tempe Mission Palms recently completed a renovation of its 303 guest rooms, and has 30,000 sq. ft.
Tempe is filled with rentable cultural treasures. At Arizona Heritage Center, your group can learn about the roots of this region, and can meet or greet at about a dozen indoor or outdoor venues. ASU Gammage, a beautiful performing-arts center, seats 3,000.
Eisendrath House is a classic Spanish-adobe home hosting events for up to 300 people, and Tempe Center for the Arts contains a studio, gallery, banquet and meeting room, and 600-seat theater.
Tucson
A few years ago, a new streetcar system sparked a transformation in downtown Tucson that has included new restaurants, shopping, hotels and cultural facilities. Old buildings are still lovingly preserved, however, and walking down Congress Street, day or night, is a feast for the senses.
One of the city's most lively streets, South 12th Avenue is lined with Mexican restaurants serving seafood, tacos, tortillas, desserts, burritos and everything else under the Mexican-food sun.
For planners, Tucson Convention Center has 205,000 sq. ft. of meeting space, an arena and two auditoriums. AC Hotel Tucson Downtown, the first new downtown hotel in 40 years, opened in late 2017 with 136 guest rooms, 1,800 sq. ft. and a rooftop pool.
Hilton Tucson East celebrated its 30th anniversary in April 2018 with an extensive $10 million renovation that included the 232 guest rooms and 12,000 sq. ft. of meeting space. DoubleTree by Hilton Hotel Tucson-Reid Park upgraded its 287 guest rooms and restaurants last fall, and the 22,000 sq. ft. of meeting spaces will be upgraded by summer.
The landmark El Conquistador Tucson-A Hilton Resort finished a major upgrade in late 2017, including the 567 guest rooms and 100,000 sq. ft. of meeting space. The resort is surrounded by mountains that change color during the day and provide a spectacular backdrop at sunset. El Conquistador's 80 acres includes five restaurants, a spa and special features such as stables and a mini-Western village for events.
Historic buildings available for events include Hotel Congress, accommodating 140 in the Copper Room; Rialto Theatre, with space for 2,000 in the main venue and 500 at the 191 Toole location; and Fox Theatre, which can hold 1,164.
At Sonoran Glass School, attendees learn to blow glass and leave with a one-of-a-kind souvenir.
Henry Kartagener, founder of Kartagener Associates, Inc.—a Hoboken, New Jersey, sales and marketing company—brought 50 buyers from tour-operating companies to Tucson on June 7–10, 2018, for the annual Tour & Travel Exchange. They stayed and met at Loews Ventana Canyon Resort, with 398 guest rooms and 37,000 sq. ft. of meeting and event space.
"We've been coming to Arizona for the past eight years," Kartagener says, "and we really like Tucson. The meeting spaces at Loews were the best I've seen. The CVB is very professional, and Tucson gives you more for your money.
"Our attendees really liked the color, history and unique flavor of this city…and speaking of unique flavor, the food was great, too."
Major Art Festivals
Arizona celebrates the arts in myriad ways, both traditional and nontraditional, and often, outdoors. Here are some arts festivals you shouldn't miss if your trip coincides with them.
Arizona Fine Arts Expo (Scottsdale): This expo is so comprehensive—with paintings, sculpture, furniture, jewelry, photography, ceramics and more—that it takes half the winter to display it all (from January to March).
Scottsdale Art Festival: Held in early spring, this festival shows the works of nearly 200 artists from across the country.
Sedona Open Studios Tour: Every spring, dozens of Sedona artists open their studios so that visitors can speak with them and watch them work in a wide variety of media.
Sedona Arts Festival: Sedona is a work of art in itself, with colors and rock formations found nowhere else in America. It celebrates the arts every year in October, with more than 100 artists in all types of media and from throughout the country.
Hidden in the Hills (three locations): During the last two weekends of November, artists in three Desert Foothills communities (North Scottsdale, Cave Creek and Carefree) open their studios and give tours.
Scottsdale Art Festival: Held in early spring, this festival shows the works of nearly 200 artists from across the country.
Phoenix Center for the Arts Phoenix Festival: Growing fast in popularity, this is a December festival in which nearly every cultural and arts organization in Phoenix is involved.
Tempe Festival of the Arts: Every December, on a three-day weekend, Mill Avenue is taken over by some 400 artist booths and more than 250,000 people.
Exposures Gallery Artist Shows (Sedona): Exposures International Gallery of Art is one of the largest fine-art galleries in the world. And every year, it stages two shows at which your group can see some of the finest artists in the world.
America's Best Western Museum?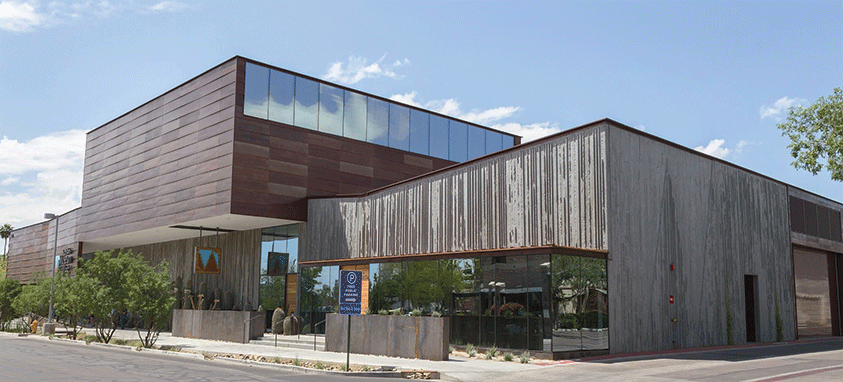 You can't talk about culture in Arizona, or the United States in general, without talking about what many people say is the country's best Western museum. Western Spirit: Scottsdale's Museum of the West, brings the history and the present-day West alive in profound and colorful ways. One way, as per the museum's name, is by focusing on the totally unique western spirit.
This museum is hardly Arizona-centric. It informs visitors with stories about the people, history crafts and traditions of the American West—all 19 states of it, plus the Canadian provinces and the Mexican states bordering it.
Your group can see complex pottery crafted by long-ago Hopi tribespeople and learn about the American West of the silver screen as depicted through generations in the movies. The museum also displays works of early- and mid-20th-century artists such as Georgia O'Keefe, whose somewhat abstract scenes of New Mexico portrayed this land in a totally unique way. The works of modern Arizona's western artists are also exhibited.
If you want to know the story of how Arizona became Arizona, this is the place.
Steve Winston is an award-winning writer who has traveled extensively and writes for national and international magazines.