NORTHERN CALIFORNIA
INNOVATIVE, RENOVATED AND GREEN ALL OVER
The western frontier has long been the destination of dreamers, pioneers willing to risk it all in pursuit of a vision. From The Gold Rush to the Summer of Love and Sand Hill Road that fueled tech innovations, tomorrow started in Northern California. Leverage the creative vibe in the San Francisco Bay Area cities to the north (Wine Country), South (San Jose and San Mateo counties) and East (Oakland, Berkeley, Walnut Creek and Concord). The Central Coast of Santa Cruz and Monterey offers a nature-inspired relaxed approach to gathering. Sacramento is the capital of farm-to-fork abundance and a few more hours east, Lake Tahoe beckons with year-round recreational charms.
5 FANTASTIC PLACES TO MEET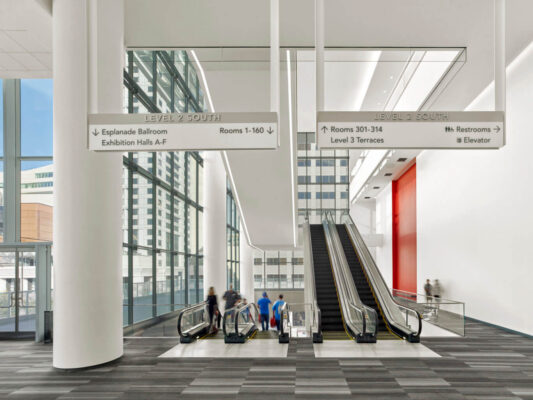 Moscone Center's $551 million expansion in San Francisco added 157,000 sq. ft. of space and created a massive, 504,941-square-foot contiguous area that connects the two existing buildings via an underground addition. The LEED platinum facility is home base for Salesforce's epic Dreamforce and more than 100 other conferences each year. It is surrounded by 20,000 hotel rooms within easy walking distance.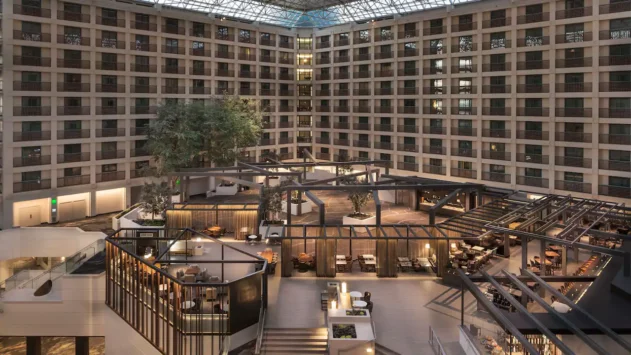 Hyatt Regency San Francisco Airport's 789 guest rooms and 18,148 sq. ft. of meeting space in convenient Burlingame offers easy
access to San Francisco international Airport (SFO), Silicon Valley and wine country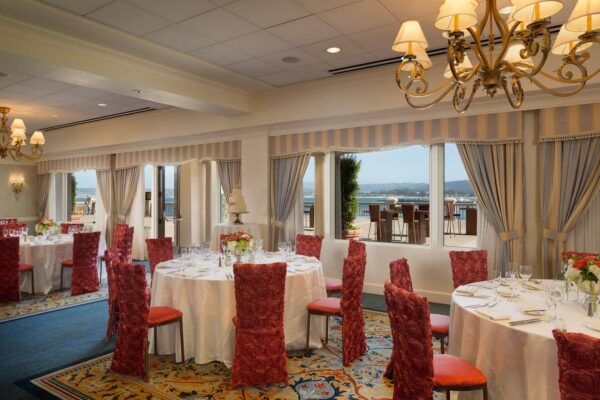 Monterey Plaza Hotel & Spa floats above the bay with easy access to Cannery Row and 30,000 sq. ft. of indoor/outdoor event space.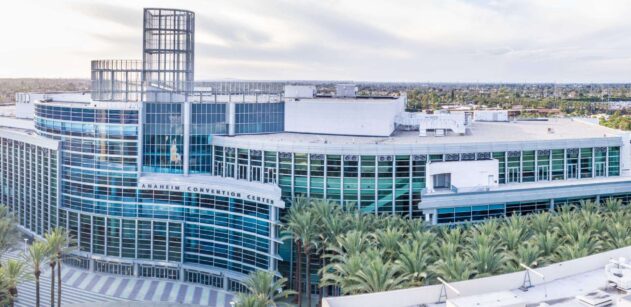 Sacramento SAFE Credit Union Convention and Performing Arts District's expansion and renovation added 40,000 sq. ft. of ballroom space for a total of 240,000 sq. ft., a 15,300-square-foot outdoor plaza and a more functional traffic flow for attendees and crews.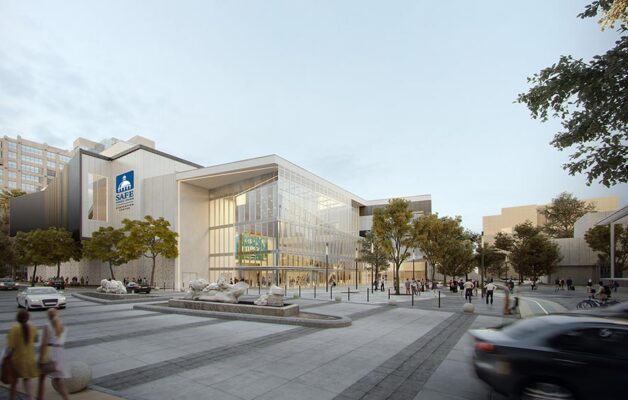 Monterey Conference Center added a 10,000-square-foot Immersive Design Studio for virtual or hybrid meetings. The second-floor space in Steinbeck Ballroom is equipped with 360-degree wraparound screens and employs CANVAS software.
4 REASONS MEETING PROFS LOVE NORTHERN CALIFORNIA
A Sustainable Ethos: When surrounded by nature, meeting green comes naturally. Palisades Tahoe (formerly Resort at Squaw Creek), a AAA Four Diamond resort with 33,000 sq. ft. of indoor venue space and 14,750 sq. ft. in the great outdoors, dramatically cut back on plastic usage at the resort and launched mountain-wide revegetation projects at the former Olympic venue. In the tranquil bay of Monterey County, Monterey Bay Aquarium is the authority for sustainable, educational research and education. Dining with the sharks is a dramatic way to punctuate a conference with corporate social responsibility that resonates.
The Wine Country: Almost every state of the union now has their own "wine country" but Napa and Sonoma counties are the undisputed founts of the laid-back vibe that comes with meeting in the vines. And the options for meetings grow every year. Meritage Resort and Spa almost doubled in size with the addition of Vista Collina Resort and the rustic Vintner's Room brick-and-glass meeting space. The property now counts 467 guest rooms and 80,000 sq. ft. of meeting space. Five-star Montage Healdsburg brought extreme rustic chic to northern Sonoma County with 130 bungalow-style guest rooms on the oak-studded property.
Table Culture: Whether it is farm-, ocean-, forest floor- or vine-totable, the local food movement born in Alice Waters' Chez Panisse in Berkeley has taken root. Visit Berkeley now counts more than 350 restaurants in the city, with plenty of plant-based options to fit any palette. At Dream Inn in the Central Coast city of Santa Cruz, a Beach Feast capitalizes on the bounty of the ocean with a side of fun. In the state capital of Sacramento, the city leverages its farm-to-fork reputation as a foodie city with a local celebrity-chef-driven dinner on the bridge fundraiser to combat hunger each year.
Good Disruption: When the agenda calls for thinking differently, the birthplace of The Sierra Club and the internet is fertile ground for corporate breakthroughs. At San Jose McEnery Convention Center, tech conferences regularly buzz around the Idea Tree interactive public art installation after a $130 million renovation. And in San Francisco, Viceroy Hotels & Resorts' Hotel Zetta and sister properties mix ultramodern guest rooms with retro fun like Atari pong tables and virtual reality booths.
INSIDER TIPS
"Sacramento really has everything you could want in a West Coast convention location—great weather, award-winning restaurants, comfortable hotels, countless outdoor activities and so much more. And the SAFE Credit Union Convention Center
is the perfect modern, sustainable center in the heart of our bustling metropolis to host your meeting. But the magic is in the community. Even though we are a thriving city with all the amenities you need for a top-tier event, Sacramento has managed to remain approachable, warm and welcoming. You can still meet a restaurant owner, winemaker or farmer when you're out exploring. Delegates will feel more like locals than visitors in no time at all."
– Mike Testa, President & CEO of Visit Sacramento.
"The secret sauce or magic of Oakland is the diversity of The Town. With over 125 languages spoken in Oakland, diversity is
celebrated in our culture, in the mix of outstanding event venues, and the experiences offered throughout our city. It's found in our vibrant art districts, local "Only-in-Oakland" shops, and our award-winning culinary scene. Our inclusive ommunity creates a warm, authentic environment for companies and associations to enjoy as they meet and collaborate. Oakland's heart, soul and spirit are inspired by diversity. This is one of the many things we proudly share with everyone we welcome to our beautiful destination."
– Carole Manning-Kim, Director of Sales, Visit Oakland