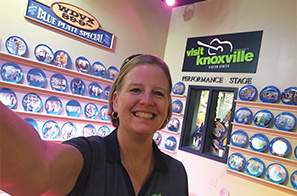 Chances are you've ventured into several visitor centers, but odds are you've never been in one like the downtown visitors center in Knoxville, Tennessee. The center is home to WDVX, an award-winning radio station that plays a mix of bluegrass, Americana, county and more. Every Monday through Saturday, the stage is filled with musicians playing the Blue Plate Special. This live radio show sponsored by Visit Knoxville is free to the public and draws guests from around the world. This visitors center is a destination within itself. WDVX tells the story of our region's musical heritage, and our staff tells about the adventures that await just outside its doors. From museums and galleries to outdoor adventure, fine dining and more, you're steps from the action. Start your visit to Knoxville at the downtown visitors center. Tour it online at visitknoxville.com and listen live at WDVX.com.
−Kim Bumpas, president
Visit Knoxville, Tennessee
---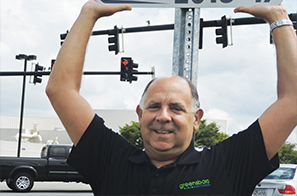 Medium-sized with big-city characteristics and a unique brand of Southern hospitality, Greensboro is in the center of it all. Our facilities drive youth sports to the area, and with the revitalization of downtown it has become a great spot for singles as well. It's a great place to live and visit because there's something for everyone. We are the perfect city for outdoors enthusiasts, and every corner of the city has convenient places to shop, eat and lounge. Greensboro's parks, gardens and greenways make for a beautiful city. One of the best things about Greensboro is the location; it is located in the middle of the state and eastern seaboard. The options are endless, the cost of living is low and the peace of mind makes Greensboro the best city.
−Henri Fourrier, president
Greensboro Convention & Visitors Bureau, North Carolina
---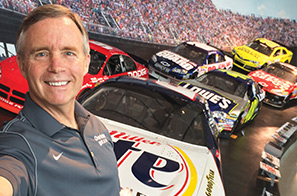 Charlotte is home to the NASCAR Hall of Fame, nearly 90 percent of its race teams and three of its most popular races. Connected to the Charlotte Convention Center, the NASCAR Hall of Fame (pictured) is one of my favorite attractions and is a stunning backdrop for a special event or meeting. With easy accessibility, unique event venues and exciting attractions, Charlotte is a high-octane host city. Charlotte Douglas International Airport, the sixth-busiest airport in the nation, is just 7 miles from Center City. And I love that Center City is so walkable and has more than 4,500 hotel rooms, as well as a wide variety of unique dining, cultural venues and nightlife options. Just like we honor the legends of NASCAR at the Hall of Fame, Charlotte is a destination that creates legendary experiences for attendees.
−Mike Butts, vice president of sales/executive director
Charlotte Regional Visitors Authority/Visit Charlotte, North Carolina
---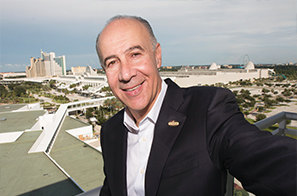 We were just recognized by Cvent as the top meeting spot in the country, and we can't continue to be the No. 1 destination unless we continually evolve. And we are. We have an incredible diversity of hotel and resort properties, which will expand even further in the next few years, and we're making news all the time with additions at our theme parks, and dining and entertainment offerings. The latest is the I-Drive 360 dining and entertainment complex with the Orlando Eye as its centerpiece. We really have so much to offer when it comes to any size meetings. Attendees will be amazed at all the things there are to do in Orlando before, during and after their meetings and events.
−George Aguel, president and CEO
Visit Orlando
---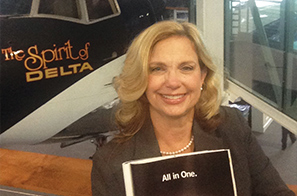 The Atlanta Airport Area's convenient location places you only 10 minutes from the bright lights of Atlanta and serves as the home of the world's busiest airport, Hartsfield-Jackson Atlanta International Airport, as well as Georgia's second-largest convention center and the world's only convention center directly connected to a major airport, The Georgia International Convention Center. With more than 8,000 hotel rooms, it is an ideal location to host trade shows, conventions and corporate events, as well as a fantastic place to stay. Frequent fliers enjoy the Delta Flight Museum, and auto enthusiasts tour the Porsche Experience Center. While you're in the South, you have to visit our favorite chicken eatery, Chick-fil-A, and enjoy the backstage tour. College Park is a wonderful, peaceful, small Southern town that offers access to the world-leading market of Atlanta and all the benefits of a large city in itself.
−Cookie Smoak, president
College Park Convention & Visitors Bureau, Georgia
---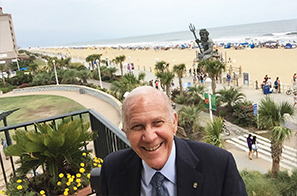 There are two sides to every meeting in Virginia Beach, and King Neptune himself will show you that Virginia is for lovers of all kinds: oyster lovers, selfie lovers and sunset lovers. Off the clock, delegates or those looking to collaborate outside a traditional meeting room clear their head or seek inspiration along Virginia Beach's 35 miles of beaches. There are three beaches to explore, each with a distinct vibe and personality waiting to be discovered. Virginia Beach provides the perfect balance of coastal charm, with a vibrant downtown that accommodates meetings of any size and budget. Virginia Beach takes the guesswork out of selecting a destination and offers meeting planners a wide variety of incentives and accommodations to guarantee a successful and memorable meeting experience.
−Jim Ricketts, director
Virginia Beach Convention & Visitors Bureau
---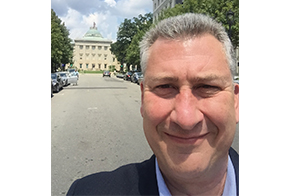 Believe me when I say that Raleigh has no shortage of personality. North Carolina's capital city is shaped not by our buildings and amenities, but by the passionate minds of our residents. It's ingrained in their DNA to make your visit an authentic experience, emphasizing world-class educational institutions, renowned research facilities and meeting venues, plus our city's cultural heartbeat. Whether it's award-winning chefs or our science museum providing hands-on access to cutting-edge research at Raleigh's Nature Research Center, there are experiences in Raleigh that can't be duplicated in other destinations. Factor in Raleigh Convention Center, Duke Energy Center for the Performing Arts and Red Hat Amphitheater and you've found a destination with state-of-the-art amenities and big personality.
−Denny Edwards, president and CEO
Greater Raleigh Convention and Visitors Bureau, North Carolina
---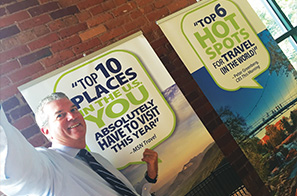 People are talking about us behind our backs. They're saying things like "Top 10 Places in the U.S. You Absolutely Have to Visit This Year" (MSN Travel), "Top 6 Hot Spots for Travel" (Peter Greenberg, CBS This Morning), No. 7 Best in the U.S. 2015" (Lonely Planet), and calling our Main Street one of the "Top 10 Prettiest Southern Streets for a Stroll" (USA Today). It seems everyone is hailing Greenville, South Carolina, what I call a wow-worthy destination. I've always known Greenville has a good thing going. Now the rest of the world is beginning to take notice, too. Guess the only thing I have to say is thanks for all the kind words…and I hope to see your group soon.
−Chris Stone, president and CEO
VisitGreenvilleSC, South Carolina
---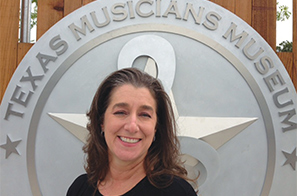 Although Donny and Marie don't hail from the Lone Star State, their most popular song is a perfect descriptor for Irving, Texas. The 275,000-square-foot Irving Convention Center at Las Colinas—and its surrounding Urban Center of gleaming buildings and waterways—is our little bit of rock and roll. Come late 2016, it will be even more so with the opening of the adjacent Irving Music Factory and its 8,000-seat, indoor-outdoor pavilion operated by Live Nation. As for a little bit country, that's found across town, in the Irving Heritage District and the new Texas Musicians Museum (pictured). Exhibits feature items from Texas artists representing multiple musical genres, including Buddy Holly, Roy Orbison, Willie Nelson, Janis Joplin, Waylon Jennings, Destiny's Child and more. The 18,000-square-foot building with an outdoor live-music garden was designed to also serve as a private event venue.
−Maura Allen Gast, FCDME, executive director
Irving Convention and Visitors Bureau, Texas
---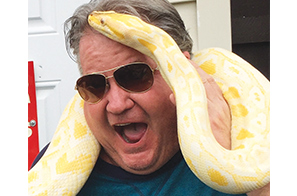 Savvy planners looking for a cost-effective, centralized location with offsite venues and add-ons sure to increase attendance should look no further than Kissimmee, Florida. Here are 10 reasons to meet in Kissimmee: Accommodations and meeting space are unmatched in diversity, including luxurious vacation home rentals for corporate retreats; It's a wonderfully natural experience, including wildlife spotting from an airboat; Experience Kissimmee staff help create nearly any kind of meeting you can dream up; We have perfect year-round weather; There's an indoor arena and airport hangars housing vintage airplanes among its unique venues; Our golf courses are designed by legends; Spas offer signature treatments that relax and rejuvenate; There's convenient access to Orlando's world-famous theme parks; Orlando International Airport is just minutes away; And fun dinner attractions and themed venues are the perfect antidote to the average ballroom.
−DT Minich, president and CEO
Experience Kissimmee, Florida
---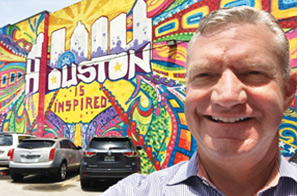 Home to an energetic arts scene, celebrated restaurants featuring flavors from around the globe, acclaimed theater groups and the brains behind U.S. space exploration, Houston is a diverse metropolis brimming with personality. Nearly 21,000 concerts, plays, exhibitions and other arts programs are presented in Houston annually, affording visitors access to a wide variety of talent. Houston rates first among the nation's 10 most populous cities in total acreage of park land. The fourth-largest city in the United States is also one of the nation's most culturally rich centers. In the Museum District alone you'll find 19 renowned institutions within walking distance of one another. Come experience a unique and welcoming destination that mixes Houston culture and Southern charm.
−Mike Waterman, president
Greater Houston Convention and Visitors Bureau
---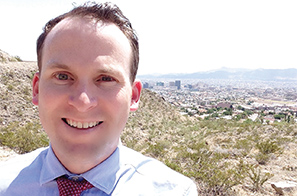 Located on the westernmost tip of Texas, where New Mexico and (old) Mexico meet, El Paso is definitely unique and different than the rest of Texas. With a mountain range right in the middle of the city, outdoor adventure for all skill levels is only 15–20 minutes away from any given place in the city. Covering more than 24,000 acres, Franklin Mountains State Park is the largest urban state park in the nation. Visitors and residents have the opportunity to hike, run or bike trails, rock-climb or even paraglide. Not into extreme sports? No problem. Head over to Wyler Aerial Tramway and sit back, relax and ride a Swiss-made gondola to the top of Ranger Peak, where you can enjoy breathtaking, 7,000-square-mile views encompassing three states (Texas, New Mexico and the state of Chihuahua) and two countries (United States and Mexico).
−Bryan Crowe, general manager
Destination El Paso, Texas
---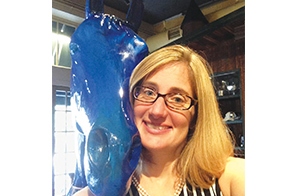 Where in the world will a big blue horse greet your meeting attendees? Lexington, of course. Our breathtaking scenic beauty, Southern hospitality, easy accessibility and thriving urban core offer meeting planners an opportunity to escape the ordinary. From iconic Keeneland Race Course, host of the 2015 Breeders' Cup, to the world-renowned Kentucky Horse Park and the more than 450 horse farms that surround the city, Lexington offers plenty of venue options for offsite events, spouse tours and receptions that will incorporate our signature industry into your meeting or convention. In the South we're known for regional specialties and farm-to-table dining. In Lexington, the culinary scene goes way "beyond grits." More than 100 restaurants and bars are within walking distance of Lexington Convention Center. Meeting attendees love the wide selection of culinary talent and locally owned establishments. You never know where you'll find a blue horse, so keep your eyes open.
−Mary Quinn Ramer, president
VisitLEX, Kentucky
---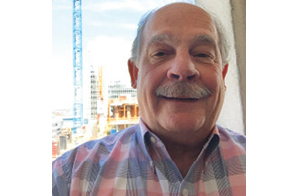 We are so excited that Norfolk, Virginia, is the future home of The Hilton Main Hotel and Conference Center. The Main will deliver a level of luxury previously unavailable in our area. The hotel's unique features and trendy atmosphere will appeal to business and leisure travelers; and the configuration of the function space combined with its state-of-the-art technology will be attractive to meeting professionals for single hotel meetings and for groups using multiple hotels. The contemporary urban design incorporates open spaces and classrooms that open up to think tanks and are in keeping with today's meeting trends of providing greater collaboration and interaction among attendees. This is the first full-service hotel with sizeable meeting capabilities to open in Norfolk in quite a while. The completion of The Main will only help promote Norfolk as a vibrant, energetic and progressive destination with a variety of things to do and see, and we're excited about the opportunity of introducing visitors to this new, hip destination hotel.
−Anthony J. DiFilippo, president and CEO
VisitNorfolk, Virginia
---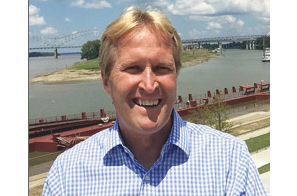 Memphis is a unique destination because of its mix of old and new, expected and unexpected. Who would have thought to put a Bass Pro Shops inside a pyramid-shaped building on the Mississippi River? Only in Memphis. Meeting professionals and attendees in Memphis range so vastly on a scale of personality traits that it wouldn't be fair to try to describe them with one word. They like things that are off the beaten path. In Memphis, we're different, and we like it that way. People come here because they like our nontraditional atmosphere. There's a good mix of traditional and historic attractions, but new things pop up all over town to let Memphis step outside the box.
−Kevin Kane, president and CEO
Memphis Convention & Visitors Bureau, Tennessee
---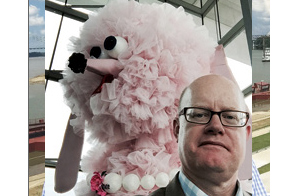 Baltimore is a world-class waterfront destination that's easy to get to, easy to get around and full of personality. Located in the heart of the East Coast and easily accessible by car, rail or plane, Baltimore presents an authentic city experience filled with great restaurants, world-class museums such as the American Visionary Art Museum (pictured) and outstanding venues. From historic Federal Hill to Fell's Point, Harbor East to Mount Vernon, Little Italy to Hampden, Canton to the Station North, Bromo Tower and Highlandtown arts and entertainment districts, our intriguing and colorful neighborhoods serve up great food, stories from the past, a world of unique shopping and fascinating things to do and see. Although nearly everything you may want to do and see is within walking distance from the Baltimore Convention Center and major hotels, many of our one-of-a-kind neighborhoods, museums and attractions are also easily accessible via the fast and free Charm City Circulator hybrid buses or the Baltimore Water Taxi.
–Tom Noonan, president and CEO
Visit Baltimore
---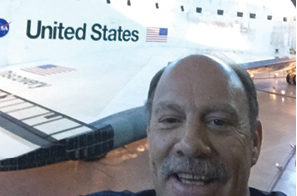 For out-of-this-world meetings, look no further than Fairfax County, Virginia. With our proximity to Washington, D.C., and with an incredible array of attractions, restaurants and hotels, smart planners know that Fairfax County has an aptitude for meetings. Companies meeting here not only get the big-city vibe without the big city prices, but enjoy easy access to top thinkers in research, government and tech. Attendees benefit from the cutting-edge technology that is developed here, or on display here, such as the space shuttle Discovery, every day. Connect with America in Fairfax County.
−Barry Biggar, president and CEO
Visit Fairfax, Virginia
---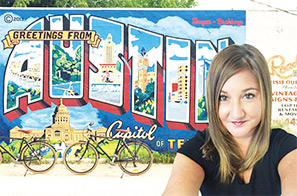 Austin is the capital of Texas, home of the University of Texas at Austin and gateway to the beautiful Hill Country. As the Live Music Capital of the World, the city has a soundtrack all its own. Austin offers amenities groups need for work and play, including two new 1,000-room hotels on the horizon, growing nonstop flight options and some of the most unique meeting spaces in the country. When the work is done, your meeting attendees will enjoy our more than 250 live music venues and distinct downtown entertainment districts, urban trails, tasty cuisine and shopping just steps from one of the most technologically advanced convention centers in the nation. More than 300 days of sunshine lend themselves to a refreshing dip in Barton Springs or stand-up paddleboarding on Lady Bird Lake.
−Amy Brown, CMP, director of sales
Austin Convention & Visitors Bureau
---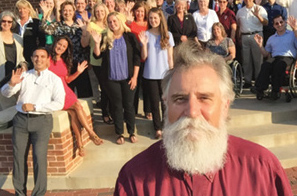 At the end of a day, it's all about the experience. But first, let's take a selfie. The team at the Grapevine CVB prides itself on providing seamless experiences that go beyond the breakouts and general sessions. Sales and services teams are always ready to talk about Grapevine's Texas-sized 800,000 sq. ft. of meeting space and the 11,000 hotel rooms within 15 minutes of Historic Downtown Grapevine. More importantly, we're here to answer planners with a "yes." That's what planners have come to know and love about hosting their meetings in Grapevine. It's the attention to detail. It's the above and beyond mentality. It's about building relationships instead of closing sales. So what are you waiting for? Bring hundreds of your friends, grab your selfie stick and see yourself in Grapevine, Texas.
−Paul W. McCallum, executive director
Grapevine Convention & Visitors Bureau, Texas
---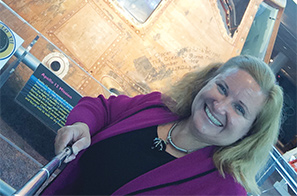 Hampton is an extraordinary city in the heart of Coastal Virginia. The 405-year old settlement is multifaceted—rich in Civil War history, African-American heritage, water recreation, and plenty of shopping and dining opportunities. It is an appealing, friendly destination in which convention and business travelers continue to return for a leisurely getaway. In addition to the 344,000-square-foot Hampton Roads Convention Center and neighboring Hampton Coliseum, the city offers an abundance of unique, offsite meeting venues, including the Virginia Air & Space Center. (Interesting fact: Did you know America's first astronauts, the Mercury Seven, trained in Hampton?) Hampton boasts more than 100 attractions within a 30-minute drive, including Hampton University Museum, the oldest African-American museum in the United States; Fort Monroe, named a National Monument in 2011; and the Miss Hampton II tour boat, offering narrated cruises of the Hampton Roads Harbor and Chesapeake Bay.
−Mary L. Fugere, CMP, CTIS, interim director
Hampton Convention & Visitor Bureau, Virginia
---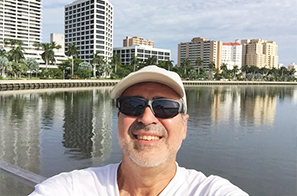 The Palm Beaches have long been known for providing exceptional venues and convention services in an ideal South Florida setting. As America's first resort destination, genuine hospitality has been a way of life since the start of Florida's modern era. When meetings break and it's time to explore, attendees have the option of a dozen cities and towns that boast a multitude of shopping, arts, entertainment and culinary treasures. The uniqueness of this manicured beach destination stretches beyond 47 miles of sun-kissed sand from Boca Raton to Jupiter, which provides the best offshore fishing and some of the world's best scuba diving experiences. Tee it up at one of our 160 golf courses, sample local craft beers from our booming microbreweries, then dine al fresco beneath swaying palm trees. Stomp the divots at the Winter Equestrian Capital of the World during a world-class polo match. And, don't forget to take a mental and physical escape at a paddleboard yoga session under a lighthouse. The Palm Beaches deliver the very best that Florida has to offer. See what everyone else already knows.
−Jorge Pesquera, president and CEO
Discover The Palm Beaches, Florida
---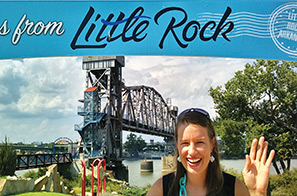 Little Rock is a city on the move. Our charming hospitality and genuine people are continuously recognized by meeting professionals and visitors. The well-appointed Statehouse Convention Center and the attached, all-new Marriott Little Rock provide the perfect convention setting. Next door is the $70 million renovation and expansion of Robinson Center—a world-class performance theater and conference center opening November 2016. USA Today readers recently voted Little Rock the nation's No. 3 most travel-worthy capital city. Forbes Travel Guide named it one of its five "Secret Foodie Cities" in 2014, and Kiplinger's Personal Finance named it No. 1 in its 2013 "10 Great Places to Live." Our downtown convention core is packed with entertainment options, attractions, amazing dining establishments, our beautiful Riverfront Park and multiple illuminated bridges. In fact, we have an "enlightened" surprise awaiting your group. So come discover the pleasant surprise of Little Rock.
−Gretchen Hall, president and CEO
Little Rock Convention & Visitors Bureau, Arkansas
---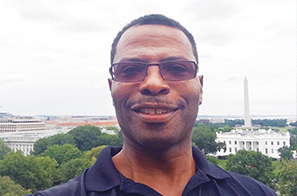 There's no place like Washington, D.C., for its iconic sights, making any meeting or convention unforgettable. Check out this selfie and picture yourself meeting at Top of the Hay, the crown of the historic Hay-Adams Hotel, with a panorama of the White House and Washington Monument in clear view. Museums and D.C. institutions serve as favored settings for events. On the Newseum's terrace, attendees see breathtaking views of the U.S. Capitol Building. But D.C. is also a cosmopolitan city brimming with personality in diverse neighborhoods, with so much to explore by day and by dark. From live music and hot restaurants on 14th Street to high-end shopping downtown and theater in Shaw, exploring the cool, eclectic side of D.C. has never been easier.
−Elliott Ferguson, president and CEO
Destination DC
---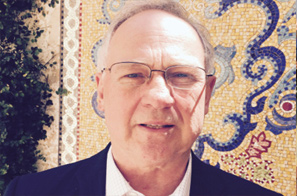 Meeting professionals are often taken aback by San Antonio's hidden gems, like this mural along the beautiful River Walk. Located in historic downtown, the River Walk is one of San Antonio's biggest attractions for locals and meetings. This network of garden-bordered pathways along the San Antonio River connects thousands of hotel rooms with restaurants, shops, theaters, museums, Spanish Colonial missions, event venues and the Henry B. Gonzalez Convention Center, which is currently undergoing a $325 transformation that will debut in January. This walkability saves time and transportation costs, but more importantly adds a distinct sense of place to meetings. Attendees can stroll or take a river taxi to so much of what they'll want to see and do in San Antonio. Another note of convenience is San Antonio International Airport, which is located 8 miles from downtown. It's definitely an unforgettable meeting experience.
−Steve Clanton, vice president of sales
San Antonio Convention & Visitors Bureau
---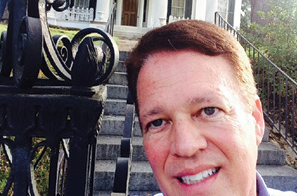 A city rich with history, Natchez, Mississippi, will celebrate its 300th anniversary in 2016. A quaint Southern town, Natchez is a pedestrian-friendly cultural hub home to friendly locals, numerous art galleries, historic homes, live music, authentic Southern cuisine, diverse accommodations and major annual events. Meeting participants are immersed in the city's culture and personality, particularly with historic venues such as Monmouth Historic Inn, Stanton Hall and more. Facilities such as Hotel Vue comprise indoor meeting and outdoor reception spaces offering impeccable views as the sunsets over the Mississippi River. Natchez Convention Center is located in the historic downtown and features more than 23,000 sq. ft. of divisible function space downstairs, including three meeting rooms, an executive board room, 5,100 sq. ft. of prefunction area, a fully equipped concession area, a full-service kitchen and Wi-Fi.
−Kevin Kirby, director
Natchez Convention and Visitors Bureau, Mississippi