2015 Selfie Contest Winner
Beware the dangers of life lurking behind you. Mainly that it goes by too fast. Take time to let life's simple pleasures capture your heart in Springfield, Missouri, the pulse of the Ozarks. Springfield offers the vitality and conveniences of a metropolitan city with the warm hospitality reminiscent of a small town. The city has new and recently renovated meeting facilities of all shapes and sizes, more than 1,000 local eateries with a wide range of cuisine options and great entertainment options. Event attendees quench their thirst for adventure by riding a Jeep-drawn tram through Fantastic Caverns, North America's only ride-through cave. Baseball fans get up close and personal with tomorrow's major leaguers at a Springfield Cardinals game; they're the Double-A affiliate of the St. Louis Cardinals. Outdoor enthusiasts "bearly" contain their excitement when they visit the original and largest Bass Pro Shops Outdoor World.
−Tracy Kimberlin, president
Springfield, Missouri, Convention & Visitors Bureau
---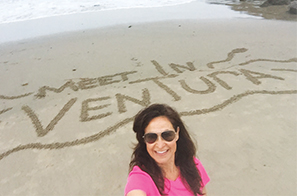 Ventura can be defined as a place that embodies a casual soul and an unexpected allure. Situated between Malibu and Santa Barbara, Ventura is located on California's legendary Highway 1, one of the world's most famed scenic roads. From oceanfront properties to a 100-year-old historic hotel, you're sure to find the perfect spot that gives your attendees a unique experience they will not soon forget. When the meetings are done, grab your shorts and explore. Hop aboard the free Downtown Harbor Trolley for a tour of the town and a ride to Ventura Harbor Village, where you can rent a kayak or stand-up paddleboard. Take a cruise out to the Channel Islands National Park or go kayaking in world-class sea caves. Why not plan your next meeting in Ventura, where you can get down to business and have a little fun as well?
−Marlyss Auster, executive director
Ventura Visitors and Convention Bureau, California
---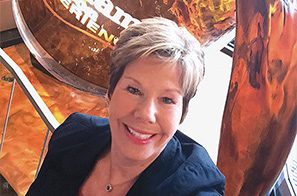 This glass of Evan Williams on the rocks sums up how we feel about bourbon in Louisville—it's kind of a big deal. We like to drink it, cook with it, study it and, most importantly, share it with good friends. With the Southern hospitality our city exudes, that means pretty much everyone. So come on down to Louisville to experience the bourbon lifestyle: Sip a mint julep at Churchill Downs, immerse yourself in the history and craft at the Evan Williams Bourbon Experience, do a tasting led by a master distiller on the Urban Bourbon Trail, savor our chefs' inspired dishes infused with our native spirit and even book a bourbon-themed hotel package. If you haven't noticed, it's happy hour in Louisville.
−Karen Williams, president and CEO
Louisville Convention & Visitors Bureau, Kentucky
---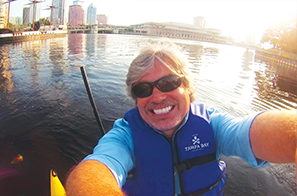 Unlock Tampa Bay and you'll find water everywhere. It sparkles outside the immense windows of our waterfront Tampa Convention Center. It flows past the Tampa Riverwalk, which links downtown's attractions like gems on a string. It floats e-boats, paddleboards and water bikes, inviting attendees to chart their own course for adventure. It even floats the country's only fully functional pirate ship, the star of Tampa Bay's yearly Gasparilla Pirate Festival. Looking to explore dry land? A streetcar will carry attendees to Ybor City, the historic home of Tampa Bay's century-old Cuban community. There, they can sip cafe con leche, smoke hand-rolled cigars or savor authentic Spanish paella and Flamenco dancing at Florida's oldest restaurant, Columbia. Unlock Tampa Bay and discover the trove of experiences that make us Money magazine's top city in the Southeast. Choose Tampa Bay for your meeting or convention. Treasure awaits.
−Santiago Corrada, president and CEO
Visit Tampa Bay, Florida
---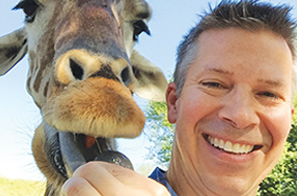 People say they know Greater Palm Springs. We say, "Hold Your Tongue!" Truth is, we're a collection of nine resort cities—and there's a surprise around every mountain. With 350 days of sunshine, world-renowned festivals and sporting events, and ways to chill from healing hot springs to electric nightlife, our beautiful oasis encourages planners to create a canvas as inspiring as our sunsets. We've got outside-the-box events such as the "Bike & Brew" craft beer expedition, getting revved-up at the BMW Performance Driving School West or venturing deep within the San Andreas Fault on a jeep tour. Get "unconventional" with meeting space that includes flowing greens, rows of shady palm trees and flowering bougainvillea with poolside cabana breakouts. Interested? We'll fly you out with our siteFlight program.
−Rick Blackburn, vice president of convention sales and destination services
Greater Palm Springs Convention & Visitors Bureau, California
---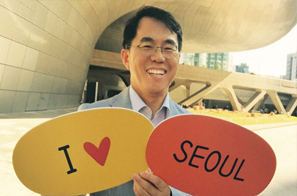 Past. Present. Future. These words personify Seoul as an extraordinary capital city, and here at the Dongdaemun Design Plaza (pictured), you will find all three on display. Its futuristic design and metallic fluid shape immediately catch your attention and you can certainly see why it instantly became a Seoul landmark upon its 2014 unveiling. Located in a historic district, it also neighbors the ancient Dongdaemun, the "Great East Gate" that served as one of four entrances to the city during the Joseon Dynasty. From here you can also see remnants of the old fortress wall that protectively encircled the royal kingdom. No wonder the Dongdaemun Design Plaza has been the venue of choice for major events and exhibitions such as the Esprit Dior Exhibition, Andy Warhol Live exhibition and Seoul Fashion Show. This kind of harmonious convergence of seemingly contrasting themes and attributes is just one of the many reasons that Seoul is so attractive for business events.
−Heon Kang, director of MICE division
Seoul Convention Bureau
---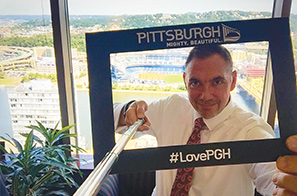 Come visit Pittsburgh. The Travel Channel has called Pittsburgh "hip." The New York Times said it is "cool." Esquire magazine proclaimed it a "Must Visit." First-time visitors often comment about Pittsburgh's beauty, whether it's their first view as they emerge from the Fort Pitt Tunnel (which inspired one writer to call us the only city with an entrance), or when they admire the downtown skyline as they ascend Mount Washington on the Monongahela or Duquesne inclines. Pittsburgh is located at the confluence of two rivers that flow into a third. This provides for fun times kayaking, boating or just walking or biking along its shores. With our state-of-the art and green David L. Lawrence Convention Center, excellent hotels, great attractions, the country's most beautiful baseball park (PNC Park, pictured), cool restaurants and welcoming residents, Pittsburgh answers all the needs of meeting planners, convention attendees and tourists.
−Jason Fulvi, executive vice president
VisitPittsburgh
---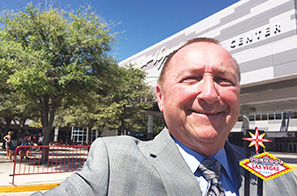 Welcome to Fabulous Las Vegas. This is the Las Vegas Convention Center, my home for more than 40 years. You can say we grew up together. I started here in 1973 as a research analyst when Las Vegas welcomed fewer than 9 million visitors a year. As the president and CEO of the Las Vegas Convention and Visitors Authority, I'm proud to say that last year we welcomed a record 41.1 million visitors, and more than a million of them came to the Las Vegas Convention Center for a meeting, convention or trade show. This city, this building, is full of energy and excitement. I have many fond memories at this convention center, from roller skating in the empty halls as a kid to attending the sold-out Beatles concert here in 1964. That's what's great about Las Vegas: You can always expect the unexpected. As we enter the next chapter with the expansion and renovation of the Las Vegas Convention Center, I can only imagine what else will happen inside these walls.
−Rossi Ralenkotter, president and CEO
Las Vegas Convention and Visitors Authority
---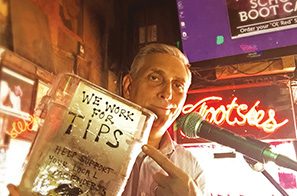 We believe Nashville works hard to deliver an authentic experience against our musical backdrop. The facilities, hospitality, world-class entertainment and strong relationships throughout the city are just a drop in the tip bucket of what Music City has to offer. Getting here and getting around couldn't be easier. Nashville is perfectly positioned to draw people together. Gaylord Opryland and the Music City Center offer meeting professionals two great options in one dynamic location. We invite anyone to experience the sights and sounds of Nashville—and we think you'll agree that this is the stuff legends are made of—after all, doesn't it all begin with a song?
−Butch Spyridon, president and CEO
Nashville Convention & Visitors Corporation, Tennessee
---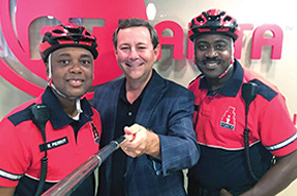 Atlanta is known as a premier convention destination, but the people make our city truly shine as the capitol of the South. Our collaborative hospitality community is dedicated to delivering the best convention experiences in the United States, and perhaps the best example of Atlanta's brand of Southern hospitality is our Ambassador Force. The force is a 60-plus, full-time hospitality and public safety team that serves as the face of the city. It creates a friendly environment downtown, overseeing more than a 200-block radius surrounding our convention corridor, Centennial Olympic Park. Ambassadors are often a visitor's first introduction to Atlanta's hospitality community. They help maintain a safe, clean and vibrant downtown, and provide information and directions to convention attendees. They're a key component to ensuring that every meeting in Atlanta runs seamlessly.
−William Pate, president and CEO
Atlanta Convention & Visitors Bureau