Dear Friends,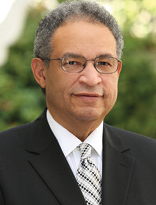 As President & CEO of the Los Angeles Tourism & Convention Board (LATCB), I am proud to showcase the vibrancy and diversity of L.A. through this 2015 Smart Meetings Supplement.
Los Angeles is a 21st century metropolis like no other city in the world, offering endless entertainment and an unlimited variety of experiences.
At the same time, we are a collection of vibrant neighborhoods, each one a destination in itself, filled with new and refreshed hotels, world-class attractions, dining and culture. Our beaches and mountains; year-round, near-perfect weather; and every activity under the sun mean that leisure, business and convention visitors will be entertained, relaxed and inspired.
L.A. has more museums and theaters than any other city in the United States. Our residents speak 92 different languages, making L.A. one of the most diverse cities in the world. And as such, the benefits are reflected in our global food renaissance at more than 24,000 restaurants.
Los Angeles invented the magic of movies and television and is still the entertainment capital of the world—and you can plan events in working movie and television studios, and in A-list Hollywood nightclubs. Our endless unique venues include the historic battleship USS Iowa, the iconic Hollywood Bowl and the Space Shuttle Endeavour, not to mention botanical gardens, historic theaters, universities and much more.
With scores of new hotels, museums, attractions, and many more on the horizon, there's never been a more exciting time to plan meetings, conventions and events in Los Angeles.
I hope this supplement is helpful to you. Thank you for your interest in Los Angeles.
With best wishes,
Ernest Wooden Jr.
President & CEO
Los Angeles Tourism & Convention Board