Looking to make your event memorable? The iconic, two-week Mardi Gras celebration that leads up to Fat Tuesday has some lessons for meeting professionals. After all, Krewes have been rolling through town and exciting crowds since 1857. I joined the traditional Lundi Gras parade as part of super-Krewe of Orpheus (the first Krewe to include riders of all genders, races and sexual orientations) with the Marriott CRN team and learned the NOLA way of approaching a gathering.
Create Pageantry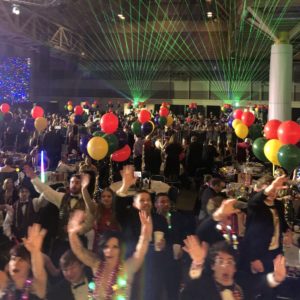 From the elaborate floats designed at Mardi Gras World with massive paper-mache flowers and expressive props to the sparkling costumes and masks, doubloons and beads everywhere, accessories put everyone in the celebrating mood. Our float was fronted by a Rougarou, a werewolf-like creature that lives amidst the magnolias as it was part of a procession themed around "beastly creatures."
The parade (one of 80, including a kickoff on Feb. 1 with Intergalactic Krewe of Chewbacchus) founder is Harry Connick Jr. and he brought his famous friends to participate in the ride and sing on stage at the ball. Actor and designated monarch Bryan Cranston Monarch embraced the spirit of the event, "New Orleans is all about celebrating life and the human experience, enveloping music and culinary adventures," he proclaimed. He was joined in the court by actors Charlie Day and Mary Elizabeth Ellis.
Adopt this trick for your annual event by declaring a theme and designing rituals for the opening reception that attendees can look forward to. A shared color scheme or ribbons and buttons can get strangers talking. For Mardi Gras, purple represents justice, green represents faith and gold represents power.
Oh, and bring your own DJ. Each float is accompanied by a soundtrack to keep riders pumped up during the four-hour journey. Create your own playlist to manage the peaks and valleys of a meeting and keep everyone alert.
Get Everyone Involved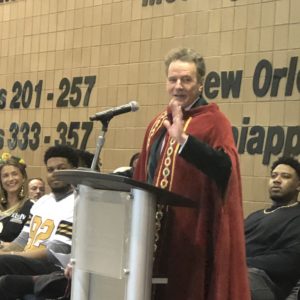 Mardi Gras is not a passive activity. Everyone gets into the action with costumes, collecting of throws and lots of king cake consumption. Visitors and residents alike participate in parades and balls. Royal courts make monarchs for a day out of citizens. What behavioral scientists call The Endowment Affect turns rational people into desperate searchers for strings of plastic that suddenly take on prized value because they caught it in mid-air after issuing shouts of, "Throw me something mister/miss!"
When a rider locks eyes with someone on the street, throws a string of blinking beads and gets a thumbs up, a real connection made, if only for an instant.
Asking attendees to lead break out discussions, participate in rousing musical exercises and create their own delicacies at food activation stations helps them feel invested in the outcome. It makes them feel seen.
Scott Jernstrom, complex director of sales and marketing for New Orleans Marriott and Sheraton New Orleans, explains, both Mardi Gras and events are about people. "This is a relationship business and everyone needs to be focused on the customer experience." As The French Quarter Connection, both properties front the parade route and offer VIP viewing opportunities.
Pace Your Agenda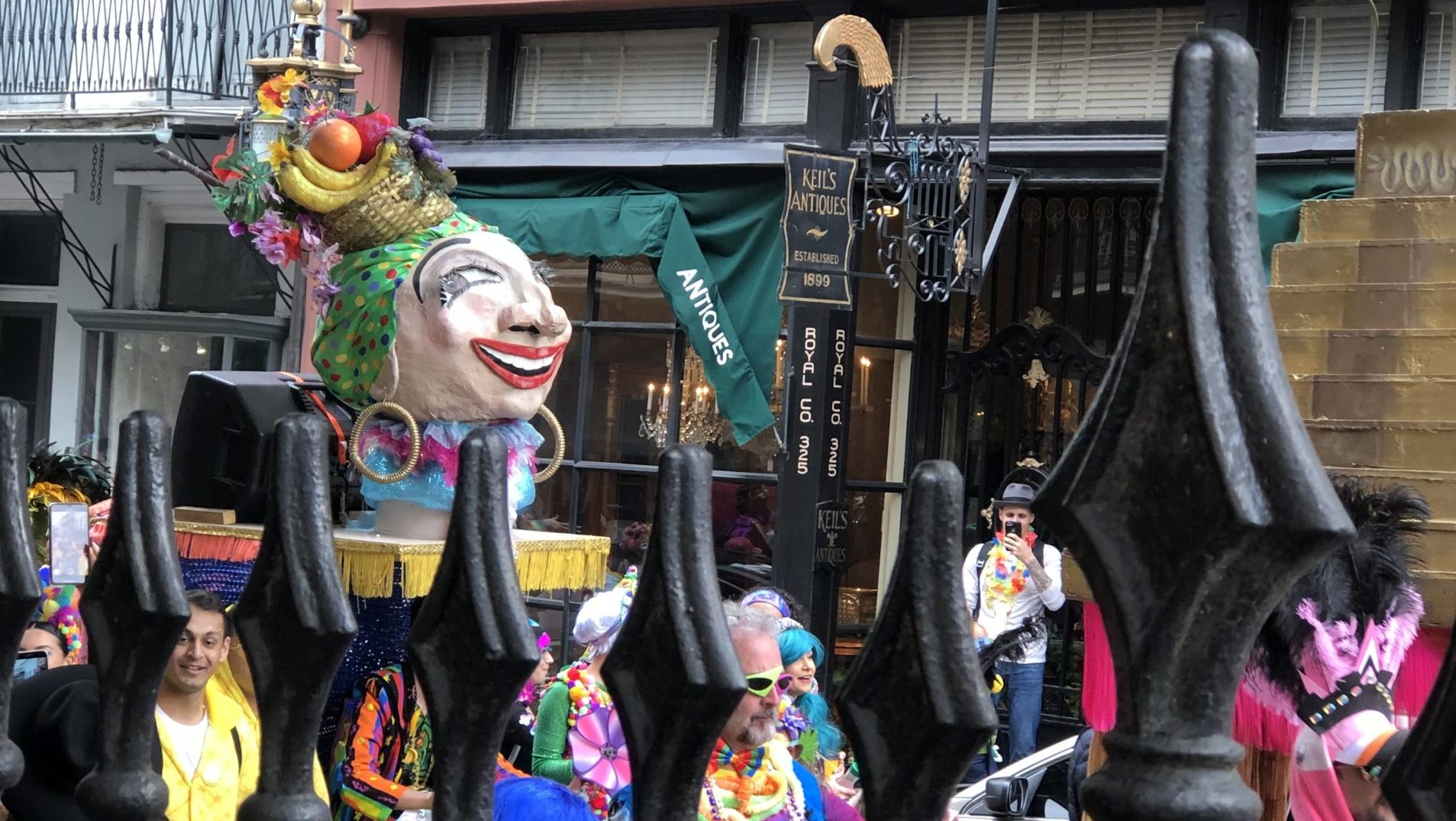 Riders know that even though Mardi Gras is about celebrating excess before the sacrifice of Lent, the secret to getting to the end of the day with enough beads and focus to enjoy the ball at the end of the parade is to pace yourself. Floats are loaded with bags of beads, plush animals and a crowd favorite—light-up toys. Although the mounds of plastic necklaces cost thousands of dollars and fill almost every inch of floor, riders quickly learn to wait until they have the attention of the intended recipient to avoid hitting anyone in the face. And since the float parades through the formal dinner in New Orleans Ernest N. Morial Convention Center at the end, saving some of the good stuff for last makes for a very warm welcome.
A smart event agenda similarly gives attendees little breaks with nourishment to keep them satiated, but not so much that they want to take a nap.
The same goes for the content. Mix up the technical, entertaining and inspirational sessions for a well-rounded event that leaves everyone feeling they got what they needed with time for celebrating.
Swag Thoughtfully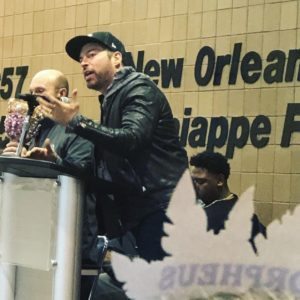 At the end of the parade, the festivities are about more than collecting the best throws. The Krewes are actually philanthropic organizations that raise thousands of dollars for charities and the event generates more than a $1 billion in spending in the tourist-focused city.
Event gifting can be fun and practical, letting people know you care and feel their pain. Sheraton New Orleans left thoughtful boxes of king cake, pain reliever and eye drops as room drops. One person in my group suggested offering follow-up massage appointments to work out the kinks in throwing arms and standing legs.
Customizing your swag bag to the place and the experience means a lot to attendees. A beach retreat? How about sunglasses, flip flops and aloe lotion? Winter incentive? Hand warmers, lip balm and hot cocoa could fit the bill.
For this bucket-list adventure, attendees took home their costumes and memories of an epic adventure.