Mexico's largest Caribbean island, with 185 square miles, Cozumel features gorgeous natural settings and is generally more affordable than other tourism and meetings destinations on the Mexican Riviera.
"Cozumel is gifted with many beautiful places," says Andres Martinez Reynoso, executive marketing director for Quintana Roo Tourism Board. "It has more than 35 dive sites, five natural reserves, a secluded little island called Isla de la Pasion, along with parks such as El Pueblo del Maiz, Discover Mexico and Punta Sur, and San Gervasio archaeological site."
Many groups can easily access the island, since it has its own airport, Cozumel International Airport (CZM), which handles air traffic from many cities in the United States, Canada and Mexico.
Awesome Experiences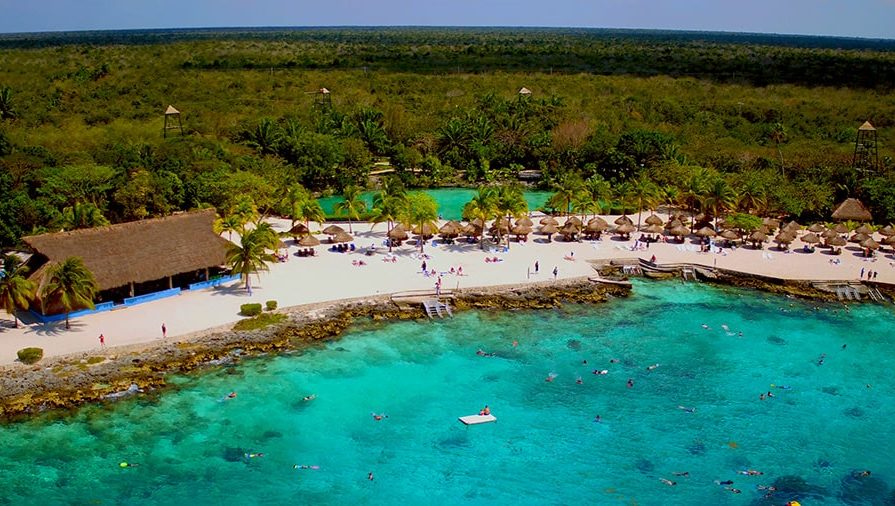 One of the top restaurants on the island, Casa Mission is a hacienda with a colonial-style facade that is surrounded by gardens and fountains, and framed by exotic birds and ancient trees. Located in San Miguel (the island's largest city), it serves traditional Mexican food and seafood, and accommodates private groups.
Groups seeking a (literally) elevated adventure love dining 82 feet above the ground at The High Experience Cozumel at Chanakanaab Adventure Beach Park. The restaurant features Mexican haute cuisine and an amazing view of the Caribbean Sea. Groups can opt for brunch, lunch, snacks and drinks, or dinner, which includes a guitar or saxophone player to enhance the mood.
The most significant annual festivities on the island are Cozumel Carnival and La Feria del Cedral. Cozumel Carnival, held in February, has been a part of the city's fabric for more than 140 years. It features an exciting program of warm-up events, including the election and presentation of carnival kings and queens, along with dancing and live music from top singers and groups.
Eight days of main events follow, concluding with Fat Tuesday, featuring dazzling technicolor processions along Cozumel's downtown oceanfront. Costumed revelers join in dance competitions and bands play live music. People line the street, dancing with the performers and catching gifts that are showered on them. After the oceanfront extravaganza, the music keeps playing and parties continue well into the night throughout San Miguel.
Held in the small village of El Cedral, La Feria del Cedral honors 21 founding families who settled in Cozumel in 1848 after being forced to flee the mainland during the War of the Castes. The fair—one of the oldest in Mexico—features rides, food stands, rodeos and traditional dance, including the time-honored Baile de las Cabezas de Cochino (Dance of the Pigs' Heads). It's held at the end of April or beginning of May.
Dazzling Meetings Venues
Cozumel Convention Center is located a few blocks from the main square in San Miguel, so it is within easy walking distance to hotels, restaurants and shopping malls. It has 17,114 sq. ft. of meeting space and the 14 nearby hotels collectively offer 2,437 guest rooms and 39, 462 sq. ft.
Surrounded by lush vegetation and turquoise waters, InterContinental Presidente Cozumel Resort Spa is a unique hideaway situated on a half-mile stretch of a private white-sand beach. The 218-room property has 2,964 sq. ft. of meeting space, along with four ballrooms.
Read about the offerings of other Mexico cities in Dan Johnson's story, "Amazing Adventures on the Mexican Riviera: A Fiesta of Experiences Awaits Groups," in the December issue of Smart Meetings.