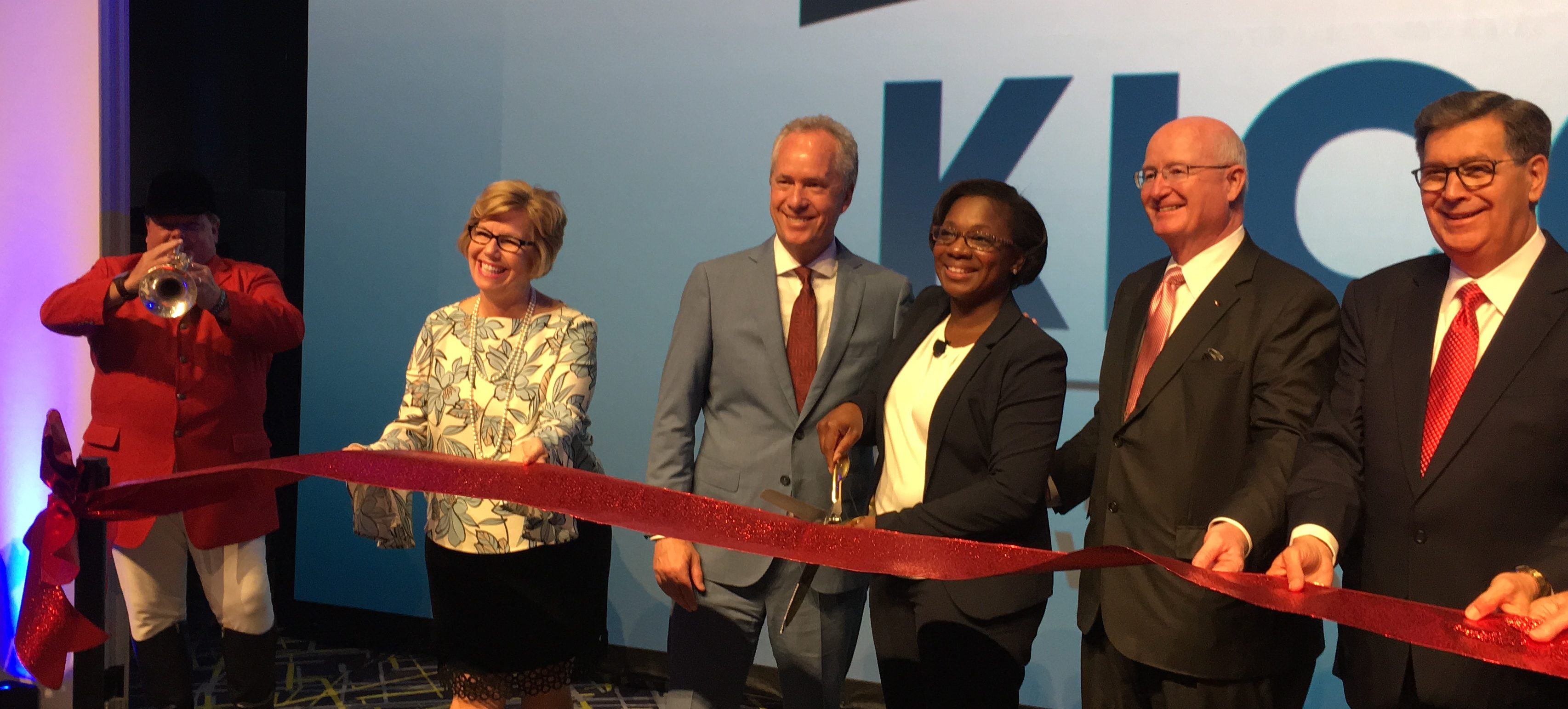 After shuttering its doors two years ago for a top to bottom $207 million transformation and expansion, Kentucky International Convention Center (KICC) in Downtown Louisville re-opened for business Monday morning on time and on budget. "Mission accomplished," said William M. Landrum III, secretary of Kentucky's Finance and Administration Cabinet. "There was no magic button to success. You overcame obstacles," he announced as David S. Beck, president and CEO of Kentucky Venues; Don Parkinson, secretary of Kentucky's Tourism, Arts and Heritage Cabinet; Greg Fisher, mayor of Louisville; Karen Williams, president and CEO of Louisville Tourism; and Stacey Church, general manager of KICC held the ribbon to the sound of one of the most recognizable combinations of notes in all of music—The Kentucky Derby call. Church had the honor of snipping the scissors.
Focus Wins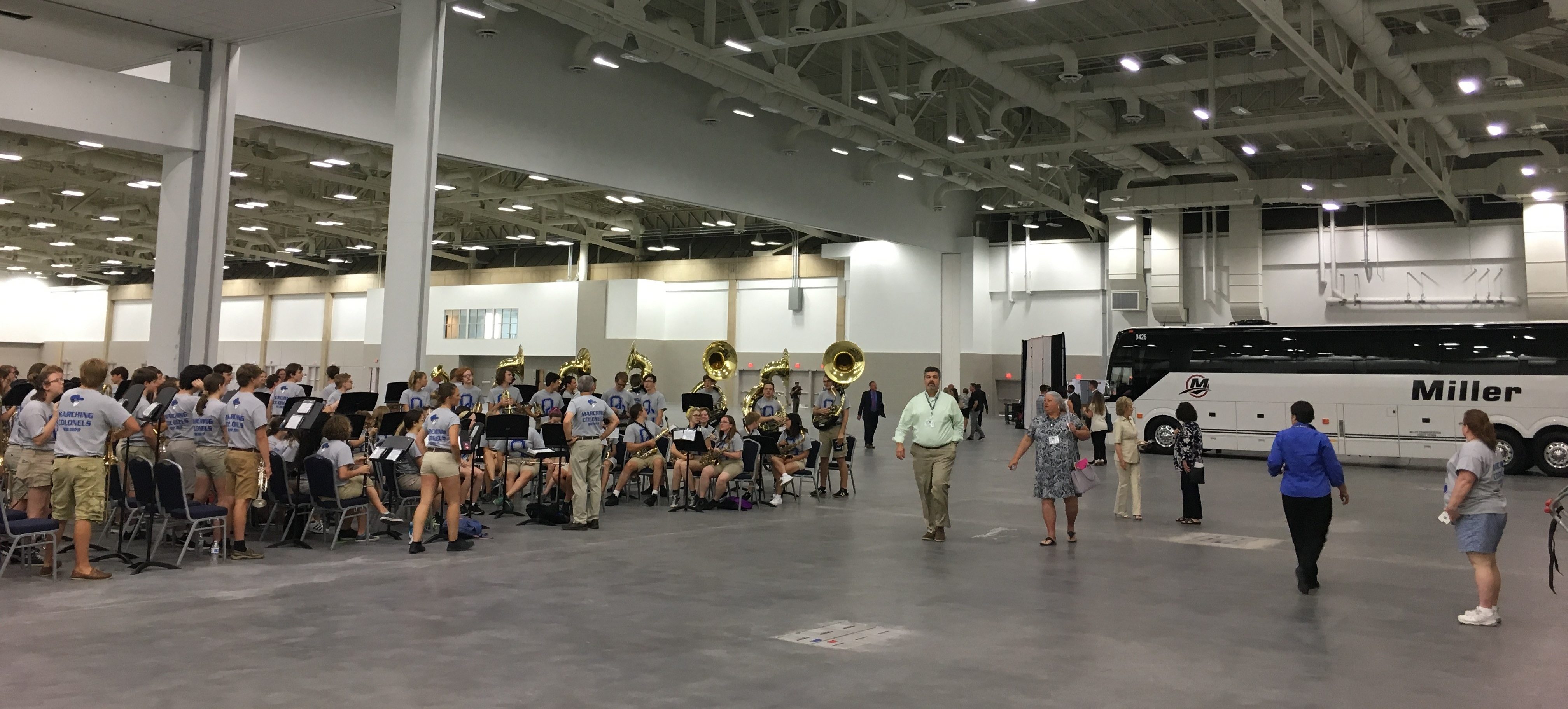 In an exclusive interview with Smart Meetings, Williams explained that the team evaluated two variables when weighing their options about staying open, at least partially, during construction. Ultimately, executives determined it was in their best interest to close because the conventions they had booked during that two-year period required use of the entire building. Secondly, she feels that "focusing" on the project was a key component to meeting the deadline and avoiding cost overruns.
Kentucky Venues didn't leave anyone stranded. They accommodated all those affected at one of their other facilities. KFC Yum! Center downtown holds more than 20,000 stadium-style and Kentucky Center for the Arts offered a mix of rentable spaces before a fire closed it temporarily in June. During the KICC closure, about 15 groups had to move. "I'm very happy to say that we did not lose one piece of business, that we were able to move them to another convention center during the time," Williams reported.
To hold on to these valued customers, Williams says she and other Visit Louisville staff flew to meet with clients to personally deliver news of the planned expansion. The news was not released to the press until the clients knew, and she believes that strengthened pre-existing relationships and built trust and confidence. A time-lapse video streamed updates for meeting professionals to track the progress.
Build It and They Will Come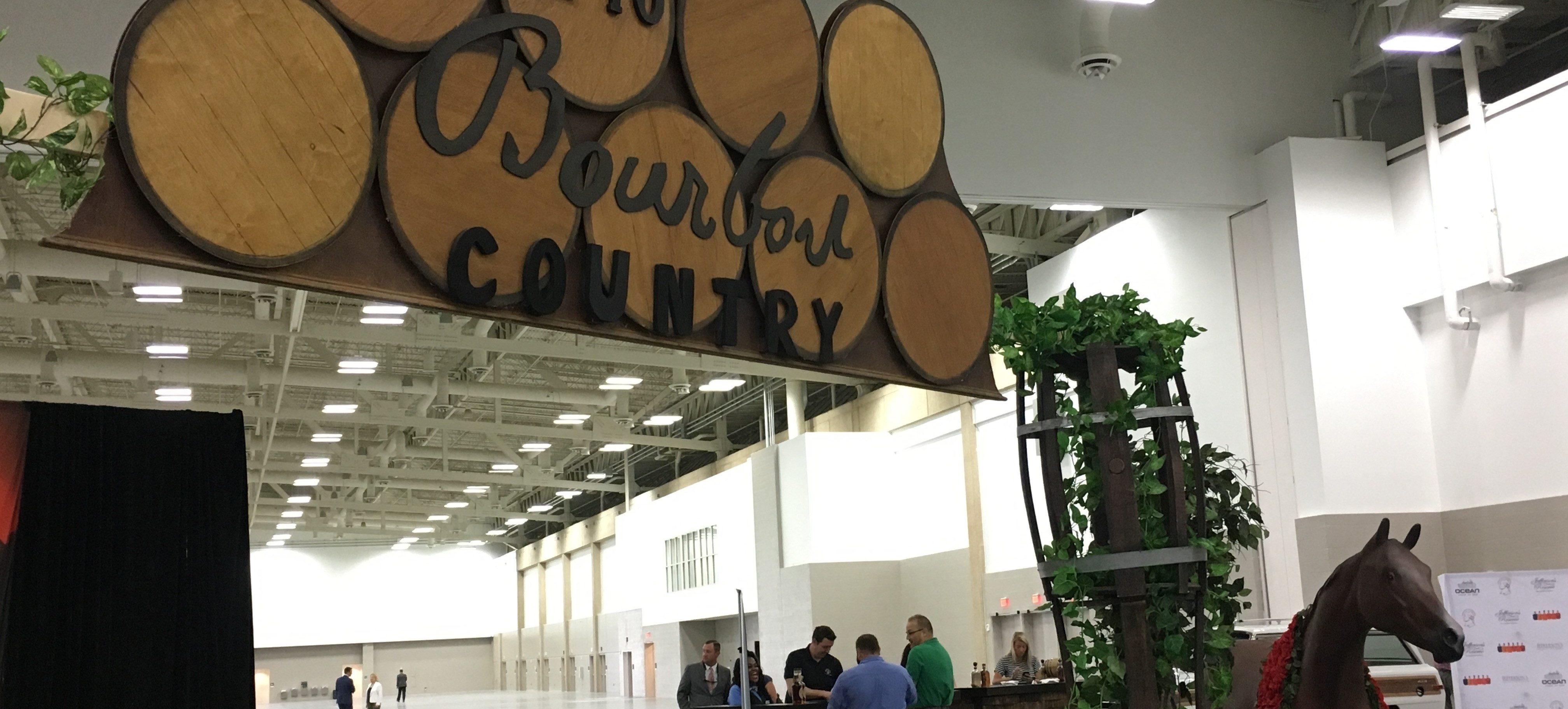 Tourism is the third biggest industry in Kentucky, according to Parkinson. "[It's] a whole new era for Downtown Louisville," he said. Just a few short years ago, the area had only about 3,500 guest rooms. Now, more than 6,000 rooms are within walking distance of KICC.
"Because of the hotel product, we've been able to…up our game in looking at the top medical association business because they want the four-star, five-star hotel product; we have delivered that. We checked those boxes," said Williams. These groups also want a state-of-the-art convention center. She reported that the renovated venue has already booked medical business that might not have considered the destination before.
Mayor Fischer reported that more than 20 new hotels have been announced or are under construction, partially crediting "bourbanism," his term for bourbon tourism, for the demand. Whiskey Row and the Bourbon Trail contribute to making Louisville a sought-after destination.
"If it's true, it ain't bragging," the mayor adds, citing Louisville native Muhammad Ali.
Party Time!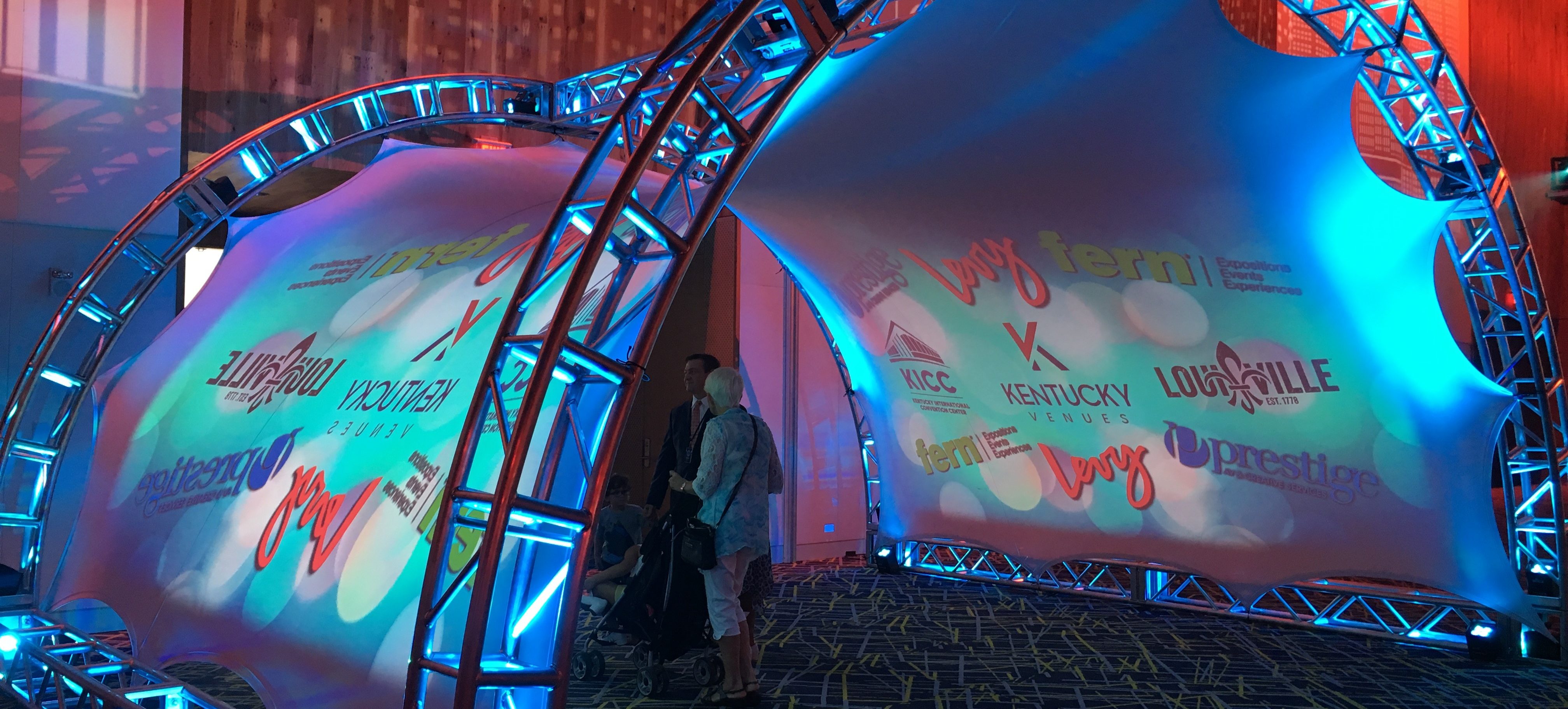 The KICC-off celebration did not end at the ribbon cutting. Former America's Got Talent contestants Linkin' Bridge gave a memorable live acapella performance of My Old Kentucky Home and 7 Years by Lukas Graham, followed by local band Bourbon Straights, Oldham County High School marching band and circus and acrobatic acts from Cirque Louis. Female chorus Sweet Adelines charmed the audience with their beautiful voices in the lobby prior to the ceremony. All of these acts are available for meeting professionals to book for their own Louisville event.
Guests wandered around the ballrooms and lobby, where they nibbled on treats, tasted bourbon and stayed hydrated with tap, yes tap water, stations. Louisville has some of the most drinkable tap water in the nation. Hydration stations are located throughout KICC for guests to fill reusable water bottles.
"Louisville's water has received accolades for being a high-quality, affordable, abundant product for many years," said Kelley Dearing Smith, vice president of communications and marketing for Louisville Water. "In fact, it's so high-quality that Louisville Water trademarked its tap water as Louisville pure tap, something no other water utility has done."
KICC has a total of 200,125 sq. ft. of event space. Natural light floods into the foyer as guests enter on ground level and can proceed directly into the 40,000 square-foot pillarless ballroom. Upstairs, Exhibit Hall C is large enough to fit a band, coach bus, a horse and of course trade show booths, with plenty of space to spare. The bottom level of this three-story facility houses 52 meeting rooms and a 175-seat tiered theater.