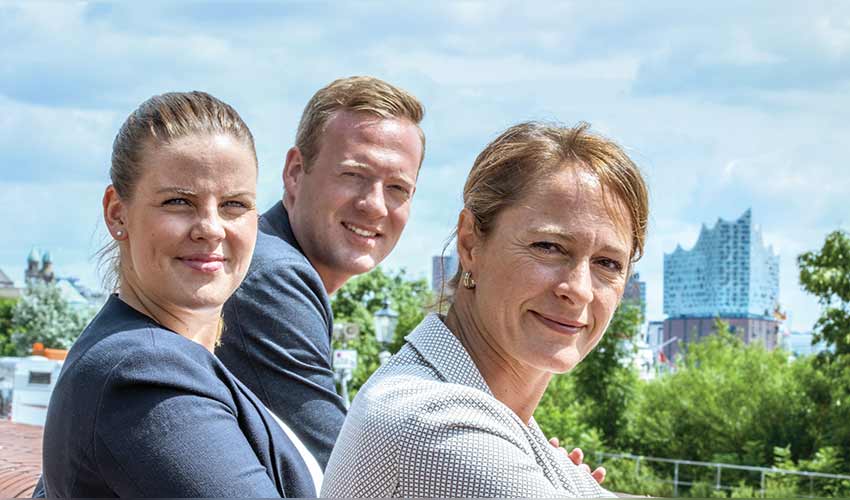 Hamburg Convention Bureau
Saskia Muller, Florian Gerdes and Karin Diemer remind planners that Hamburg, Germany's second largest city, is a fantastic MICE destination on the waterfront. Water is the element that has molded and shaped Hamburg for centuries. The city's location on the shores of Elbe, which connects the economic hubs in the south with the open seas, has allowed the metropolis to become one of the world's most important centers for trade and shipping. The shores of Elbe and the unique locations right on the water provide a spectacular view of the harbor, passing cruise liners and of course our new landmark, the Elbphilharmonie, which we chose for our selfie. Our "Elphi" opened in the beginning of 2017 and provides an eye-popping and truly unique meeting venue for planners and delegates.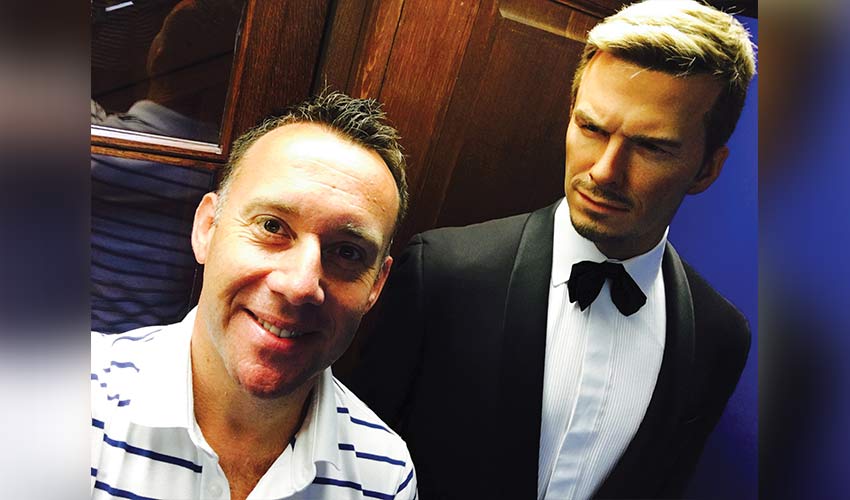 London and Partners
Chris FJ Lynn, vice president for North America and Emerging markets from London and Partners' New York office loves flying to London to meet locals, event planners or David Beckham! There are always quirky activities in London that can delight your delegates, whether well-known or well-hidden. And our convention bureau staff loves to find them for you. #lovetheevent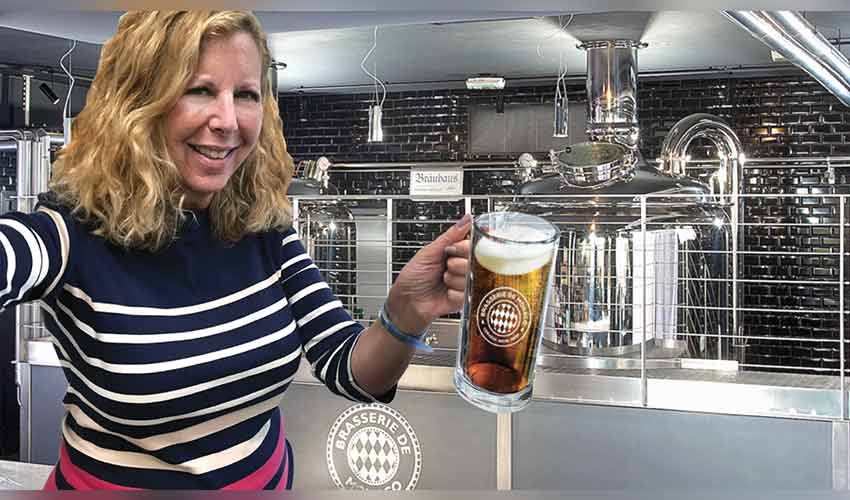 Visit Monaco
Director Cindy Hoddeson asks this question: "Did you know Monaco has its own organic craft beer?" The Brasserie de Monaco, originally created in 1905 and currently located on Monaco's harbor, is a 264-gallon boutique brewery with an entirely automated brewing system that takes the brewmaster's hand-selected organic malts to produce an authentic local beer. It is the perfect place to mingle with locals while watching superyachts. Visits begin with a video depicting the trade secrets and history of the brewery and end with a tasting, a fun way to discover Monaco's cultural heritage. Sante!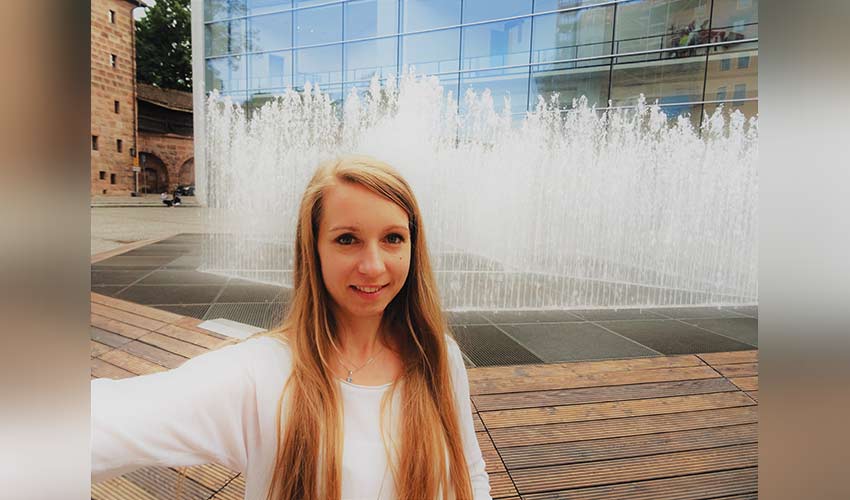 Nurnberg Convention Bureau
Convention Manager Kristina Kastelan says on sunny days, there is a wonderful reflection of the opposite row of houses in the glass front of the museum. "In summer, the fountain invites everyone to refresh themselves, which is especially loved by children. I often spend my breaks or evenings there admiring the view and enjoying the laughter of playing children." Little hint: You can even book the museum for your events (outside operating hours).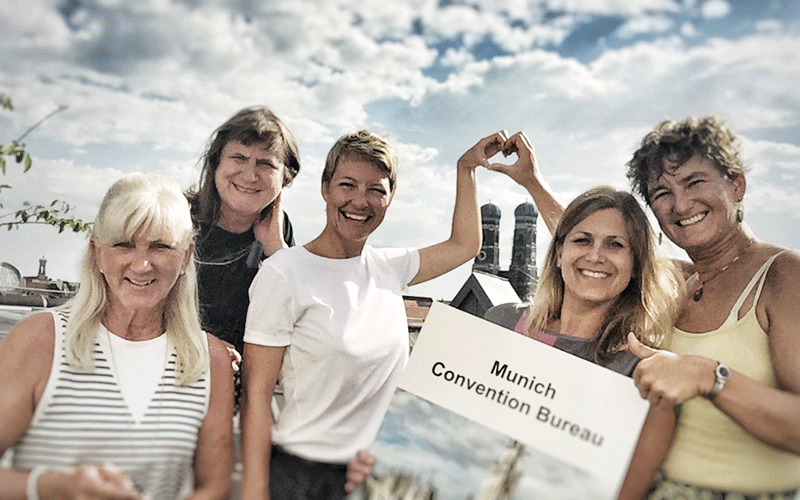 Munich Tourism
Sigrid Smuda-Froeschl, Isolde Fuchs, Stephanie Hopf, Janine David-Steinhart and Claudia Bendel shout out a hearty servus and welcome to Munich, the Bavarian capital that is so diverse it's difficult to know if you are in an ultra-modern meeting metropolis or a huge village. We love its world-famous Gemuetlichkeit and can't get enough of its stunning sites, best to experience from one of the gorgeous rooftop terraces many hotels and event locations feature. Luckily, we moved to a new office building that provided a little terrace. From here, we keep watch and spot the latest MICE news for you; we are always happy to offer unbiased consulting matched with German expertise.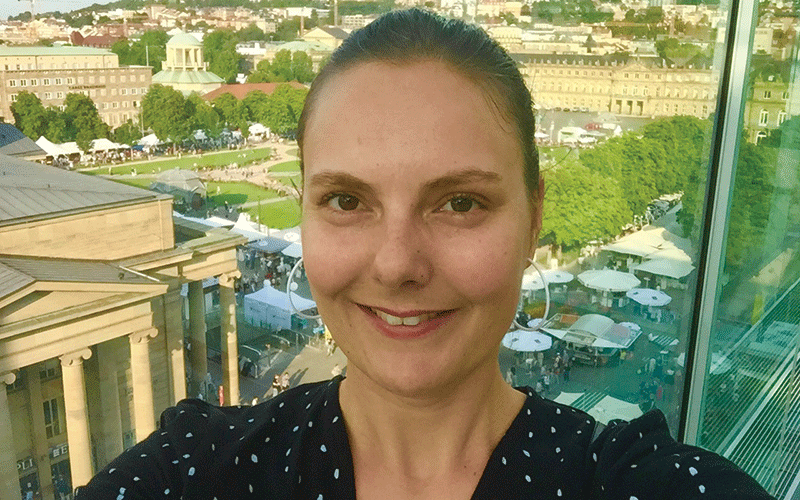 Stuttgart Convention Bureau
Director of Convention Marketing Karina Grutzner says her favorite spot in Stuttgart is Schlossplatz. Here, you feel the heartbeat of the city. It's perfect to relax after meetings with a local drink and a view toward diverse architecture. She recommends buying delicacies at the art nouveau Market Hall and having a picnic on the lawn. Enjoy the panorama of the old castle, new palace and the futuristic art museum from which she shot the selfie. Urban shopping and dining, as well as meeting venues, are at the square and close by. Not shown in the picture, but part of the panoramic view, is the world's first television tower—a symbol of Stuttgart's strong expertise in engineering.