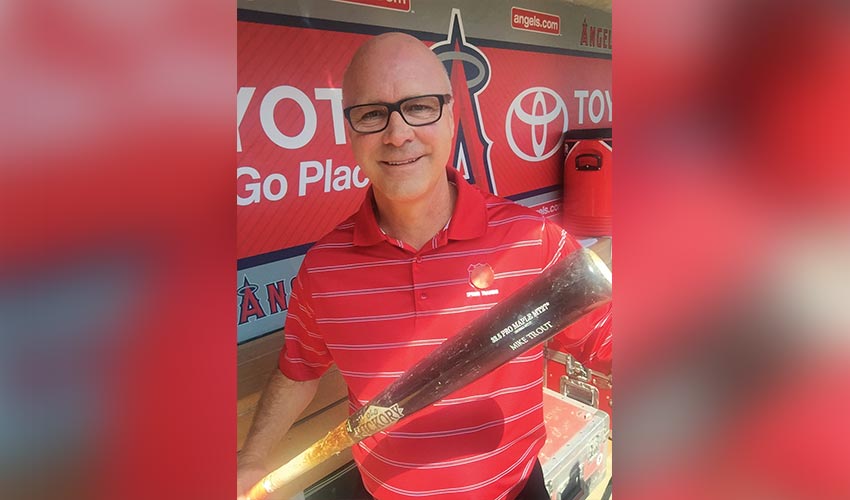 Visit Anaheim
President and CEO Jay Burress says Anaheim is the ultimate destination for all your attendees to feel like MVPs. Like Mike Trout and the Angels team, Anaheim is known for its close-knit hospitality community that spans all parts of the destination. His city works together to deliver a seamless experience for your group every time. "We are all working toward one goal—to make your event an inspirational/impactful experience. Whether you are working with Visit Anaheim, the newly expanded Anaheim Convention Center, our hotels or unique offsite gems like Angels Stadium, you are met with the same high-level quality of service and personal attention to make your time in Anaheim a win," he says.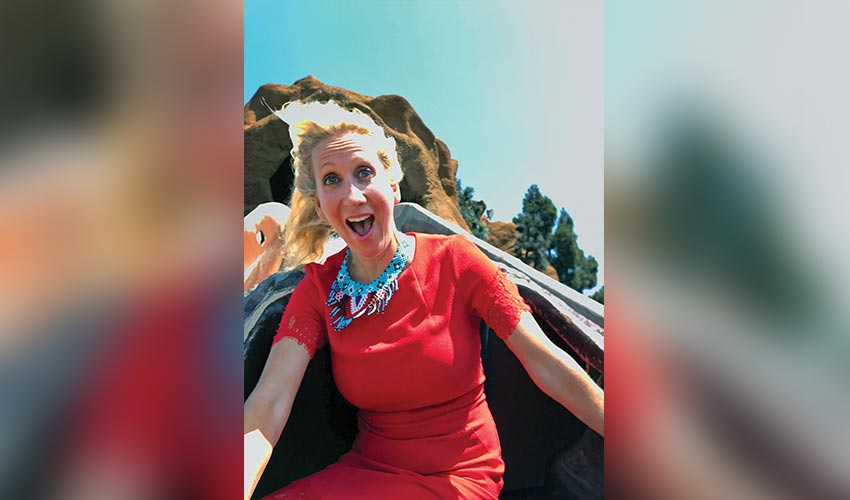 Visit Buena Park
Executive Director Sara Copping says meetings in Buena Park will leave you breathless (literally)! With ample meeting and event space, a premier location and a variety of hotel accommodations to suit every budget, Buena Park continues to be a popular destination in Southern California. Located 5 miles from Disneyland Resort, 10 miles from beaches and 20 miles from Los Angeles, Buena Park is home to five of the seven major attractions in Orange County, including Knott's Berry Farm theme park. Knott's offers nine different themed venue spaces that can accommodate up to 2,000 people. Attendees can enjoy their own tropical retreat, complete with palm trees and thatched huts at the Lagoon; or, for a more formal presentation or performance, relax in theater-style seats at Charles M. Schulz Theater.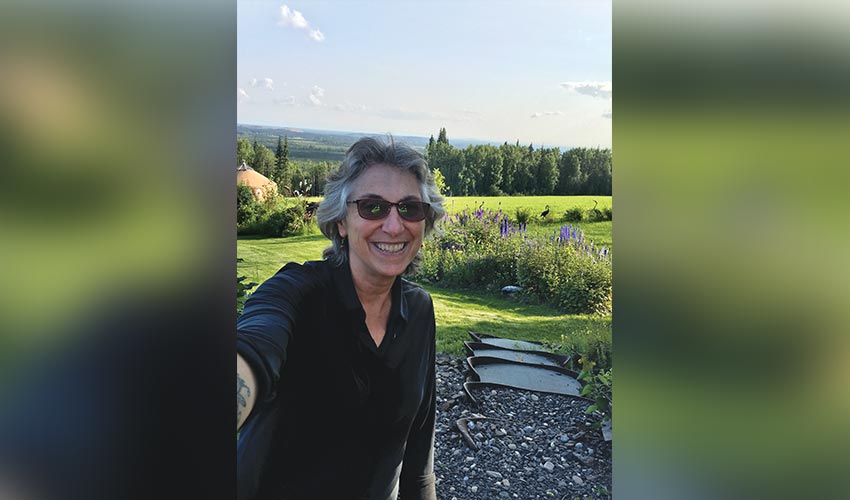 Explore Fairbanks
President and CEO Deb Hickok snapped this photo at 8 p.m. on July 27. The sun illuminates this expansive view during the 25th anniversary celebration of Taste of Alaska Lodge. Fairbanks offers energizing midnight sun in summer and captivating northern lights during Aurora Season (Aug. 21 through April 21). A retreat attendee may marvel from this viewpoint, also popular with pre/post-conference vacationers, such as this past May, when Fairbanks welcomed the Arctic Council Ministerial Meeting. The 1,000 out-of-town attendees counted in the ministers from all eight arctic nations, including U.S. Secretary of State Rex Tillerson and Russian Minister of Foreign Affairs Sergey Lavrov. The event highlighted Fairbanks as the most northern U.S. city with air, rail and road access.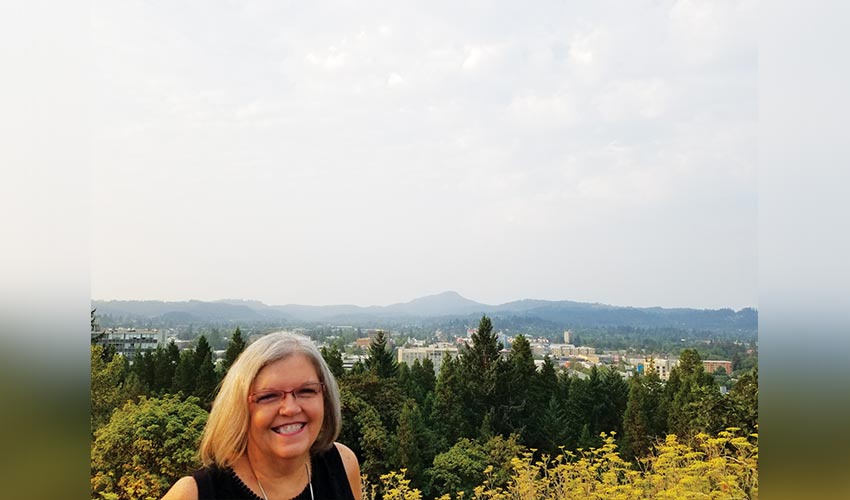 Eugene, Cascades & Coast—Travel Lane County
Convention Sales Manager Juanita Metzler invites visitors to see a panorama of the Eugene-Springfield metro area from the top of Skinner Butte. This sprawling park, along the Willamette River and adjacent to downtown, provides an escape in the middle of the Emerald City with ample space for team-building opportunities. Find your inner Meeting Genius or Meeting Nerd in this forward-thinking destination. From mountains to coast and everything in between, this region can offer exactly what you're looking for and help you along the way. Come early or stay late to play in the natural beauty. Within walking distance from many of the city's finest dining and hotels, Skinner Butte Lookout will give you perspective when you come to the Eugene, Cascades and Coast region.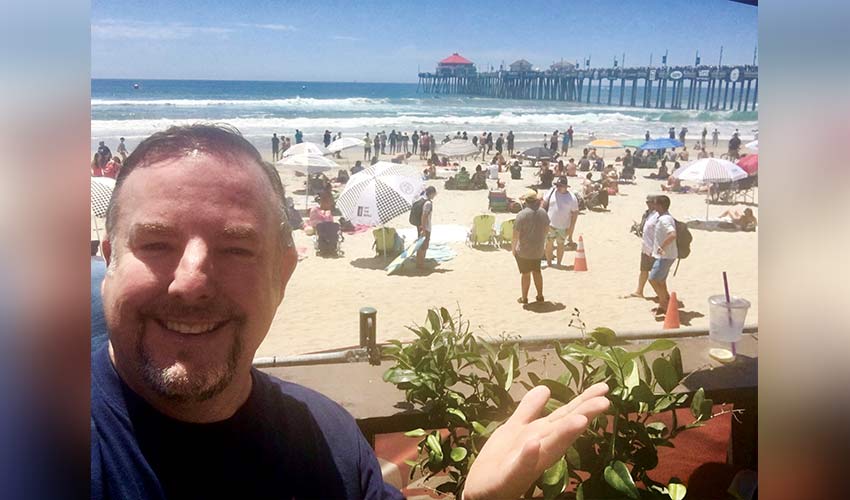 Visit Huntington Beach
Executive Vice President of Sales and Administration John Ehlenfeldt says Visit Huntington Beach is the ideal location for your next meeting or event. The city has a laid-back luxury feel and culture that all who visit easily adopt. It boasts 1,400 group hotel rooms and 185,000 sq. ft. of flexible meeting space all within a half-mile walkable stretch of each other—all Oceanfront, with spectacular views of the Pacific Ocean. Within a 5-minute walk from your hotel room, you can visit iconic Huntington Beach pier or enjoy a day watching a local surfing competition to enhance your "toes in the sand" experience...just like this selfie pic. Beach fun awaits!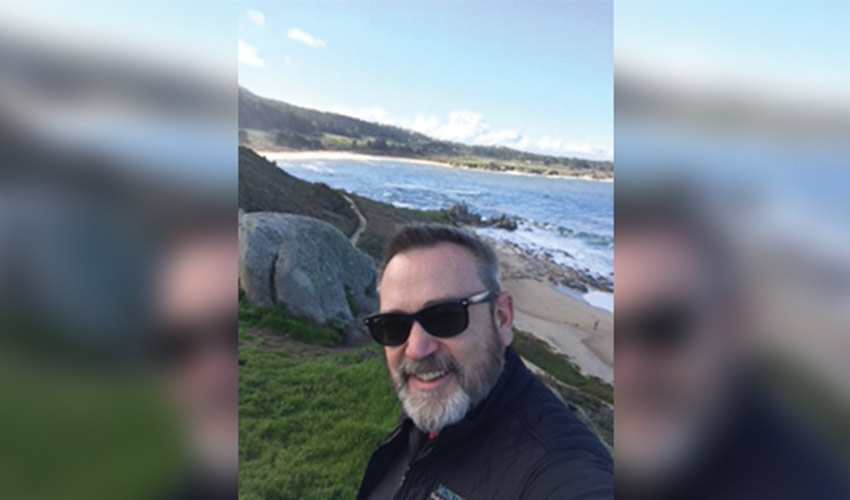 See Monterey
Vice President of Sales Mark McMinn visits Carmel River State Beach along Highway 1 on Carmel Bay, one of his favorite places to go on a hike! The mile-long beach is breathtaking, the views are stunning and the air is just so fresh! There is an easy walking path that leads to the Carmel River, where the river meets the sea. From there, you can see a large wooden cross and Mission San Carlos Borromeo del rio Carmelo, the first mission of Alta California, founded in 1770. In the background is Point Lobos State Natural Reserve, considered the crown jewel in the state's park system. With miles of hiking trails and awe-inspiring coastline, Point Lobos has been called "the greatest meeting of land and sea in the world!"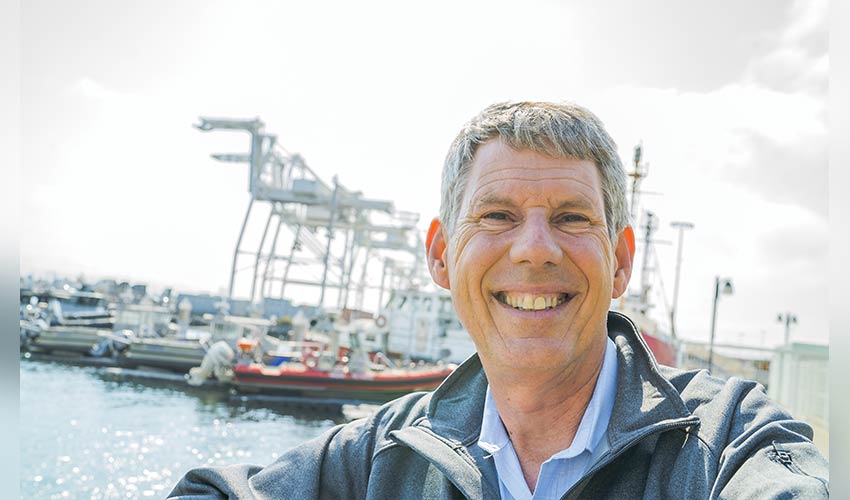 Visit Oakland
CEO Mark Everton is in Oakland's Jack London Square waterfront, with the Port of Oakland cranes in the background. This waterfront area is a hidden gem to our city, as many visitors are surprised to see such a beautiful waterfront. Not only are there views of the San Francisco Bay, but you'll also find restaurants, shops, wineries, breweries and more. The Port of Oakland cranes are also a hidden gem because they are rumored to be inspiration for the AT-AT Walkers characters seen in Star Wars. This is just one of the many insider spots that Oakland offers!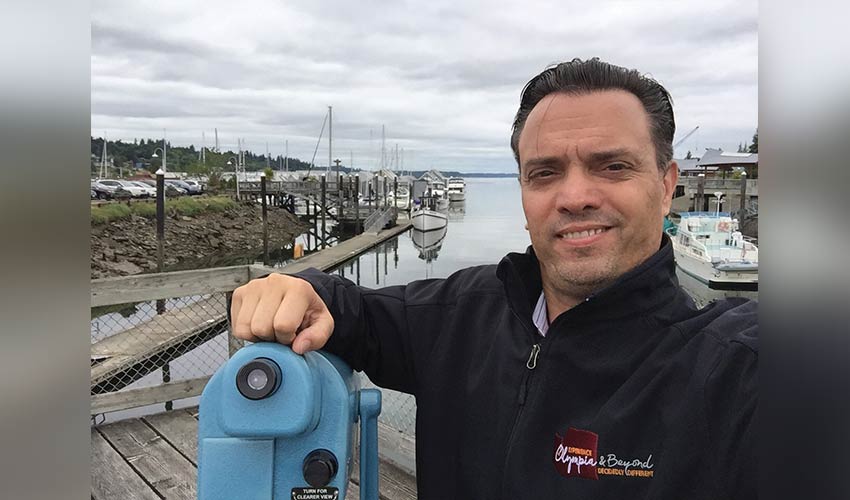 Experience Olympia & Beyond
Director of Sales Jeff Bowe encourages you to experience the waterfront—one of the top five attractions in Washington State's capital region. A quick walk from several downtown hotels and meeting spaces, Olympia's Percival Landing features views of herons and seals in Budd Bay Inlet, the capitol building and the Olympic Mountains. Lined with restaurants featuring fresh fare (think oysters and handmade gelato), public art, one-of-a-kind stores and public markets, the boardwalk offers relaxing indoor and outdoor spaces to network with friends and colleagues while sipping local, handcrafted beers or spirits. It's all right here. Really.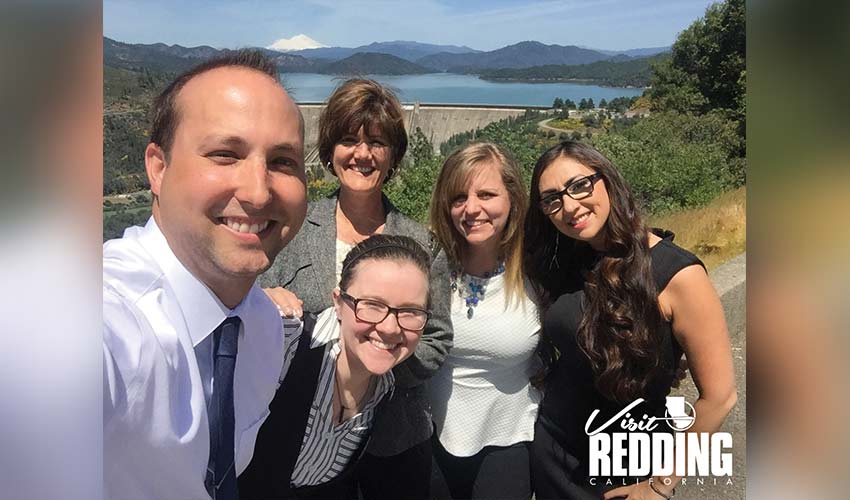 Visit Redding
Visit Redding staff knows that discovering three landmarks in one spot is rare, except in Redding, where you can bask in breathtaking views of three Shastas—historic Shasta Dam, pristine Shasta Lake and snow-capped Mt. Shasta. When you meet in Redding, you'll quickly realize what's on the OUTSIDE counts too. Located in the heart of Northern California, Redding serves as an outdoor adventure paradise. The Sacramento River flows through the city and it boasts more than 300 days of sunshine per year. With stunning scenery, more than 2,000 hotel rooms, 55,000 combined sq. ft. of indoor meeting space, endless outdoor space and no traffic, Redding is the ideal destination for a stress-free meeting.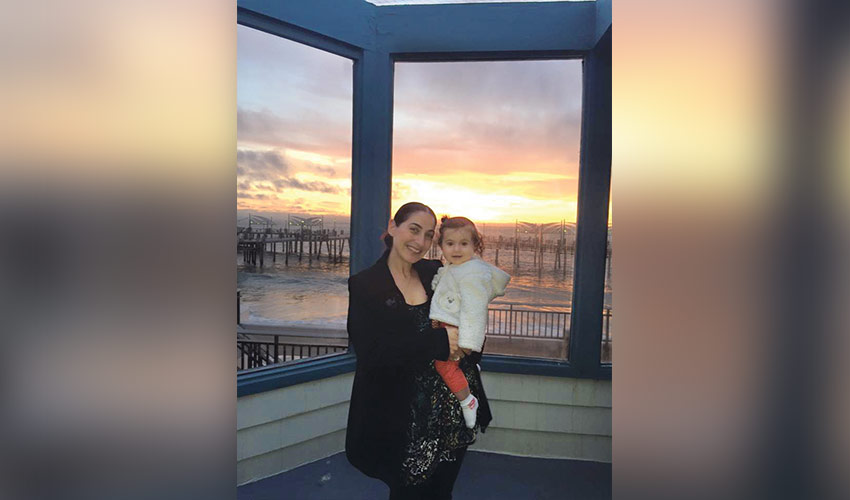 Redondo Beach Chamber and Visitors Bureau
Director of Marketing Karin Kartounian reminds potential visitors that Redondo Beach is a laid back, beautiful beach city just 7 miles south of Los Angeles International Airport (LAX). Redondo Beach Pier offers a variety of oceanfront dining, entertainment and shopping choices for all ages. Enjoy a quick bite to eat while you stroll on the pier, a romantic dinner with amazing views, live music almost any night of the week and some of the most unbeatable sunsets in all of California. You can find plenty of fantastic hotels and restaurants at every price level nearby. Redondo Beach offers a variety of activities, including surfing, biking, stand-up paddleboarding, sport fishing, sailing, scuba diving, whale watching, kayaking and more! In Redondo Beach there's always…More to Sea!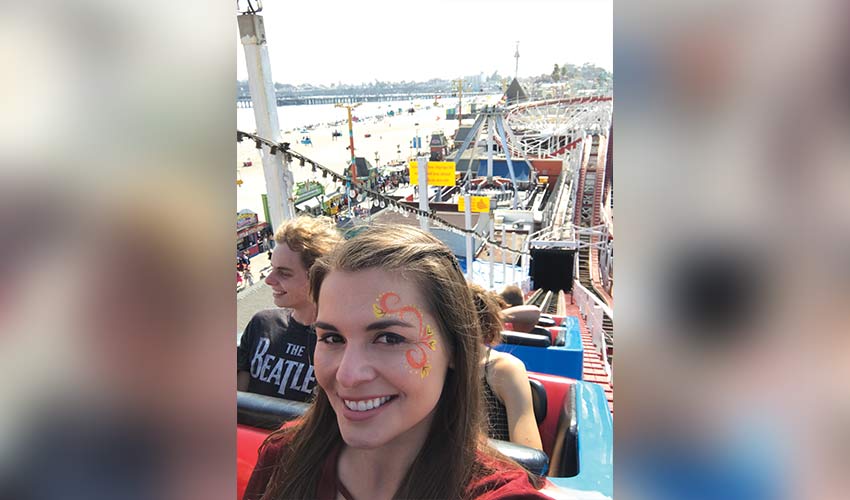 Visit Santa Cruz County
Sales and Marketing Assistant Samantha Schoettgen says lots of "hidden gems" can be found throughout Santa Cruz County. A more well-known gem is the historic Giant Dipper at Santa Cruz Beach Boardwalk. The Giant Dipper roller coaster, with its spectacular views of the bay, keeps new and old generations coming back for more. The Giant Dipper also has become a media star. Its familiar red-and-white tracks have been seen in television commercials and major motion pictures including The Lost Boys, Dangerous Minds and Sudden Impact, as well as numerous television productions. More than 60 million riders have shared in Giant Dipper shrieks since the classic thrill ride opened in 1924. As the star of the West Coast's only major seaside amusement park, it stands ready to keep thrilling visitors for many decades ahead.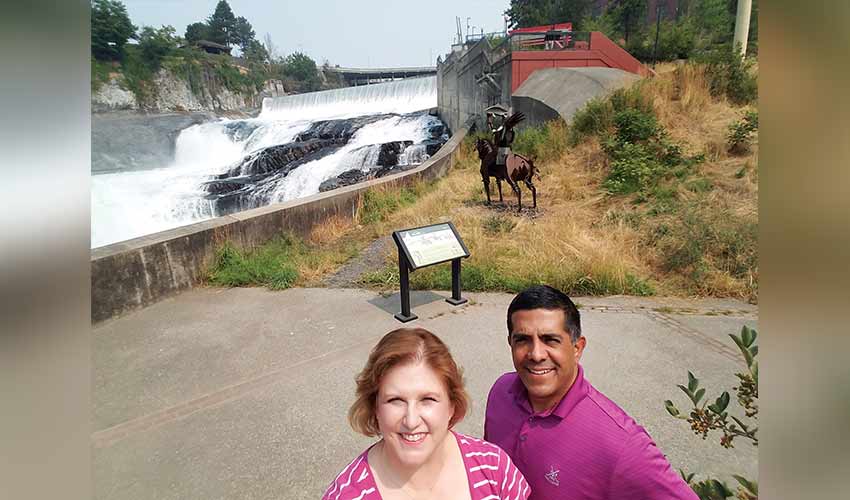 Visit Spokane
Meet Spokane, a gracious community with a long history as a gathering place. Visit Spokane President and CEO Cheryl Kilday and Vice President of Sales and Marketing Rob Enriquez are standing in the very spot where, for hundreds of years, tribes gathered to share stories and food. The Salmon Chief pays homage to that heritage next to stunning Spokane Falls. Today, this city carries on the tradition as a gathering place. Walk any street and you'll feel the vibe. You'll see projects, new restaurants, shops and public art, but mostly, it's the people—people out walking, drinking on outdoor patios, eating at brilliant new restaurants and having fun. As you take it all in, you will realize Spokane is perfection.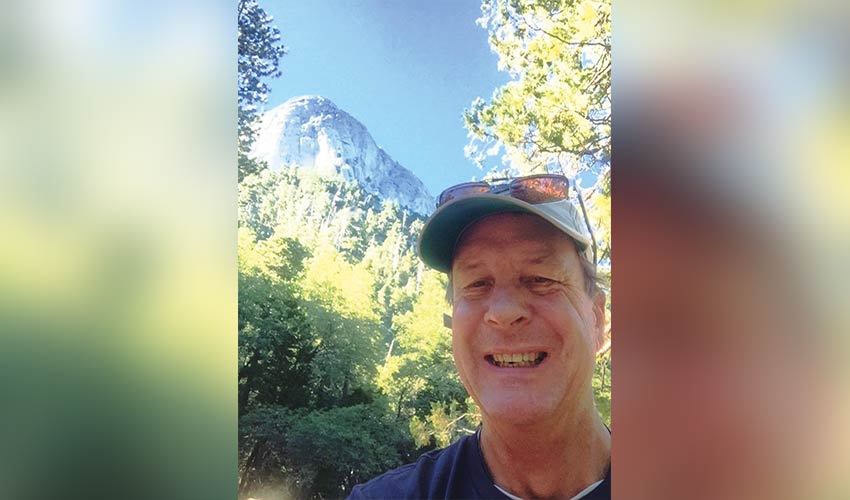 Greater Palm Springs Convention & Visitors Bureau
Director of Convention Sales Rob Osterberg says when you think of Greater Palm Springs, it's likely that you only think of the shimmering pools and green fairways. What many health conscious outdoor enthusiasts are discovering in the oasis is the beautiful San Jacinto Wilderness with a 10,000-foot peak surrounding our desert playground. Minutes from Greater Palm Springs is a series of hiking trails and outdoor experiences such as Lily Rock, depicted in this selfie. This is yet another example of how leisure and business travelers can find their oasis in Greater Palm Springs.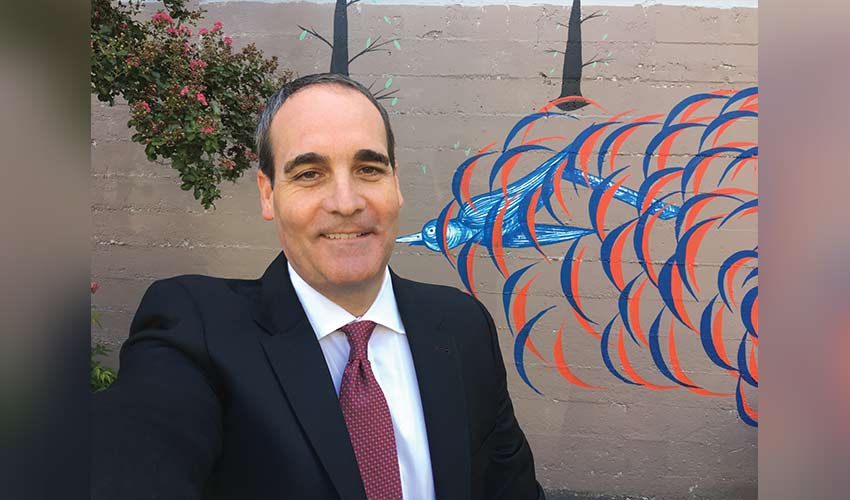 Visit Sacramento
President Mike Testa says Sacramento has been painted with broad strokes, literally, and in the most unexpected places. Some 50 local and international artists recently lit up America's Farm-to Fork Capital, creating the largest mural festival on the West Coast—Wide Open Walls. The resulting 40 murals brighten the Central City, adding to the already extensive collection of murals that are easily explored by bike or on foot. These new murals will join hundreds of others throughout the greater Sacramento region, along with a plethora of public art at Sacramento Convention Center, Sacramento International Airport (SMF) and Golden 1 Center, our brand-new sports and entertainment arena. And yes, there's even public art under the freeway covering our weekly farmers market! Sacramento's vibrant arts community is a critical asset in bringing the spirit of our city to life.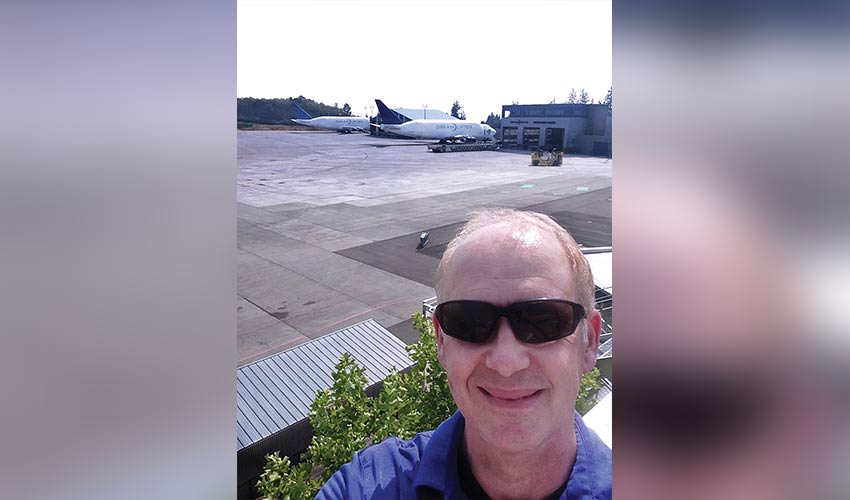 Snohomish County
Group Sales Manager Brad Zorich poses at Paine Field Airport (PAE, 23 miles north of Seattle), which will be America's newest commercial airport when it opens in 2018. More than 140,000 visitors can tour Boeing's 747, 767, 777 and 787 production factory at Future of Flight Center at Paine Field. The Strato Deck high above Future of Flight's main gallery is the perfect venue for an outdoor event with views of snowcapped Mt. Rainier and Mt. Baker. You may be lucky enough to get an up-close look at Boeing's Dreamlifter, the aircraft that transports 787 components from around the world. With four world-class aviation attractions, Paine Field offers unique meeting venues, sightseeing attractions, waterfront hotels and easy access. Come see what all the chatter is about!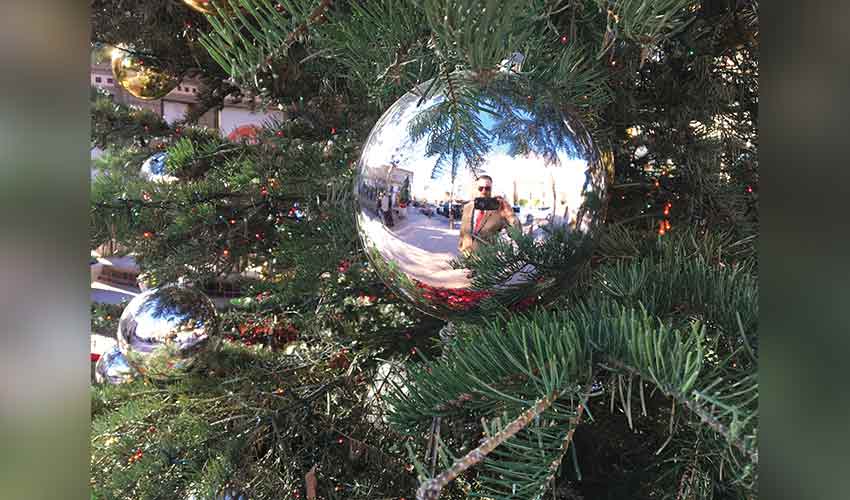 Walnut Creek Convention & Visitors Bureau
Regional Director of Sales and Marketing Scott Slocum points out that the newly renovated Broadway Plaza in Downtown Walnut Creek (the Jewel of the East Bay) is at the center of shopping and dining in the San Francisco East Bay Area!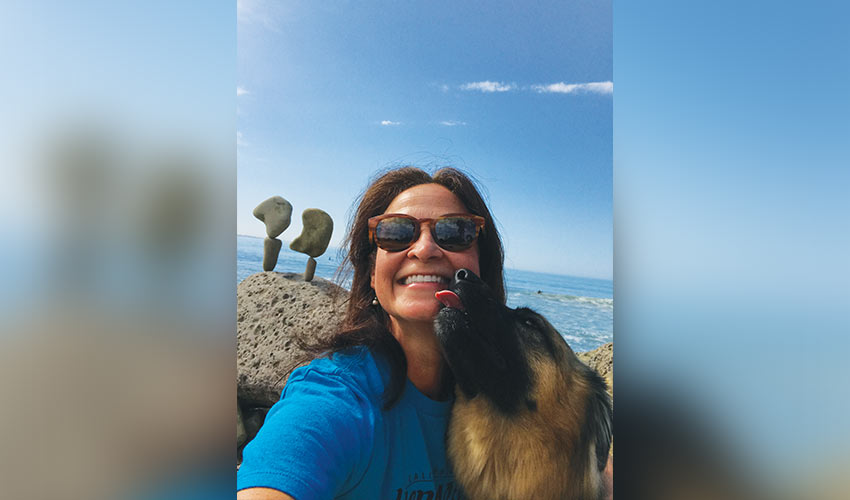 Visit Ventura
President and CEO Marlyss Auster reminds visitors that it's always important to maintain a balance between work and play, and Ventura makes that easy. The beach is only two blocks from downtown and is the perfect escape between meetings, with sunshine, palm trees, toes in the sand and her dog, Snickers. A quick stroll down Main Street reveals that pups are loved here—most shops and restaurants have water bowls outside on the sidewalk, and Ventura Visitor Center has treats. You'll find off-leash parks and dog-friendly beaches and hotels. Some restaurants even have doggie menus. Ventura is a place where dogs run, swim, frolic in the sand—even surf! So bring your four-legged friend and let the tail-wagging begin. After all, sandy paws equal happy dogs.