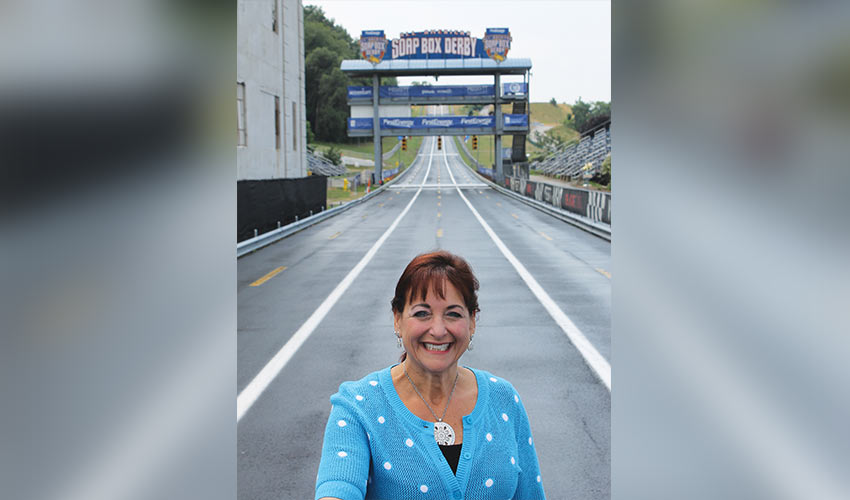 Akron/Summit Convention and Visitors Bureau
Director of Sales Mary E. Tricaso at Derby Downs, home of the FirstEnergy All-American Soap Box Derby World Championships, an iconic feature of America's landscape. Since 1935 (the first race was held in Dayton, Ohio), all hills have led to Akron, as the world's best gravity racers speed to victory. For these dedicated and talented youth, a chance to take their place atop Derby Downs is a dream come true. "But what about me?" you're thinking to yourself. Well, select tourists, convention delegates and other VIPs also have the privilege to race (in much larger cars, of course) at Derby Downs as part of their Greater Akron experience.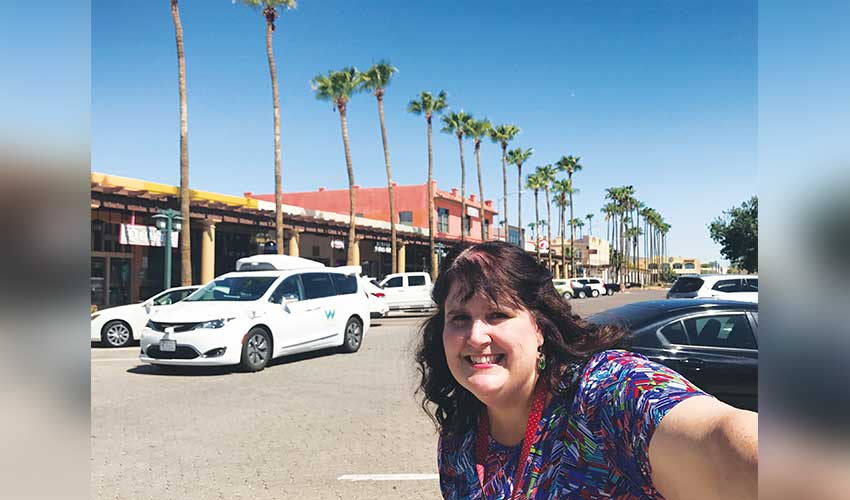 City of Chandler Office of Tourism
Meet Tourism Guru Kimberly Janes, who can guide you to find the perfect location for your next program in Chandler, Arizona! Known as the Innovation and Technology Hub of the Southwest, Chandler is also home to emerging self-driving car technology. Let us be your connection to a vibrant, engaging area for events. Chandler is a 20-minute ride from Phoenix Sky Harbor Airport (PHX), and offers superb hotels and meeting space to accommodate groups of 10 to 800. And no visit to Chandler would be complete without a stop in our lively Downtown, which features trellis-covered walkways, award-wining restaurants and entertainment. Kimberly can "steer" you to the best of Chandler to find your perfect spot—just like she spotted this Waymo vehicle in Downtown!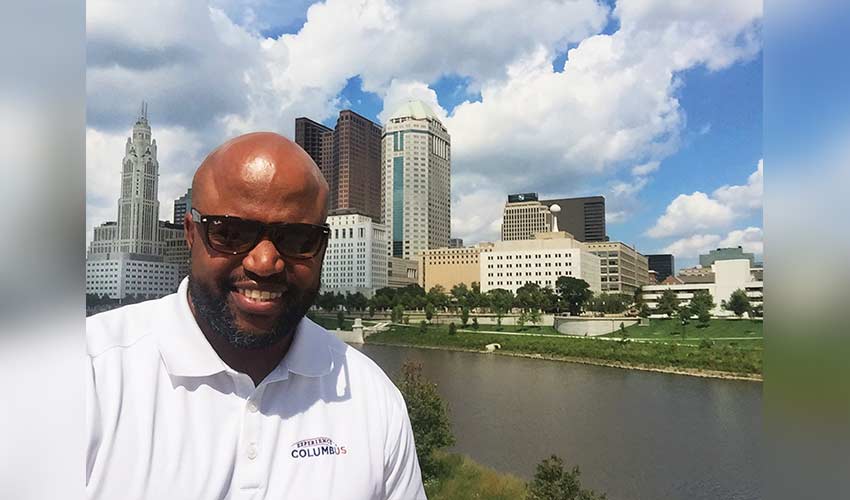 Experience Columbus
Vice President of Sales Dan Williams is hanging out on the Scioto Mile, a spectacular, 175-acre sprawling ribbon of parkland along the Scioto River, with a great view of downtown Columbus in the background. From kayakers or paddleboarders on the river to people enjoying picnics on the banks, to serving as the host to many premier festivals and events, such as the Columbus Arts Festival or Red, White and BOOM, more than 1.5 million people visit this beloved greenspace annually. Recently, a multiyear renovation reclaimed 33 acres of greenspace and better connected downtown to the Scioto Peninsula, home to top-rated science center, COSI, and the National Veterans Memorial & Museum, opening in 2018.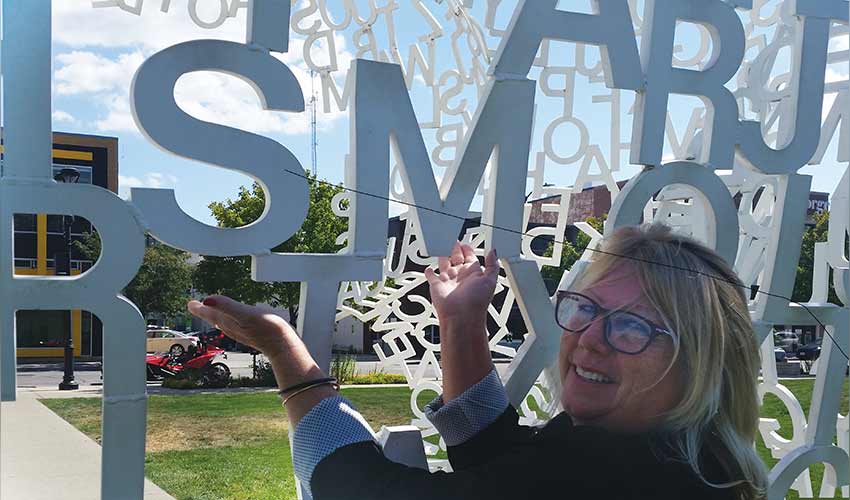 Catch Des Moines
Vice President of Conventions, Sports and Services Vicki Comegys poses with Nomade, the focal piece of the John and Mary Pappajohn Sculpture Park. The artwork in this park is valued at more than $42 million and is on loan from John and Mary Pappajohn of Des Moines. "I believe the creator, Jaume Plensa, was thinking about Smart Meetings when this sculpture was created," she says. Many people can visit to find their initials and document their time in Des Moines. The park is also home to many festivals, including the award-winning Des Moines Arts Festival, recognized with the International Association of Festival and Events 2016 Pinnacle Event Award. The festival hosts more than 200,000 people over three days.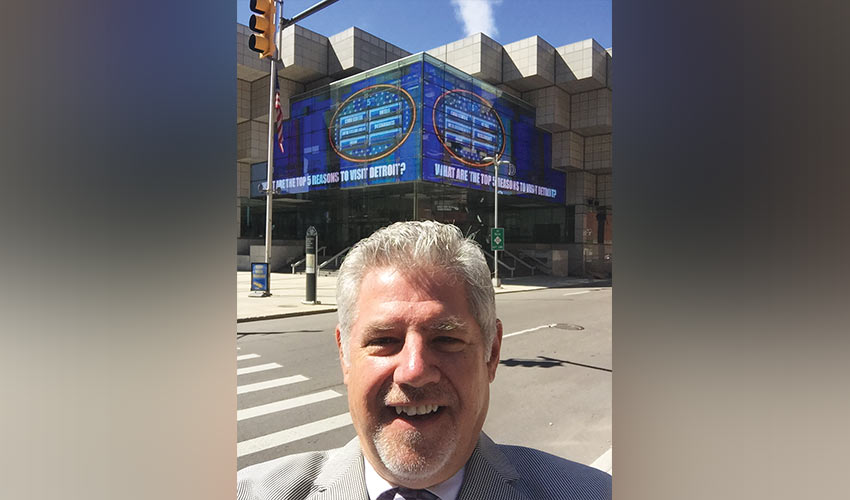 Visit Detroit
Director of Sales Keith Kirsten says Detroit's Cobo Center knows how to get your word out, with multiple digital signage opportunities throughout this state-of-the-art convention center on the Detroit River. It features two exterior digital displays. The 40-foot-by-25-foot dual board, seen here, offers 3,000 sq. ft. of advertising space 24 hours a day in the heart of downtown Detroit's financial district. The marquee digital sign overlooks Cobo Square, Jefferson Avenue, Hart Plaza, the Detroit Crowne Plaza and Detroit Riverwalk. Book your event here and receive one complimentary, full-size graphic. Along with more than 100 interior digital signs and an in-house content design staff, Cobo Center offers a variety of versatile, eye-catching ways to promote your event.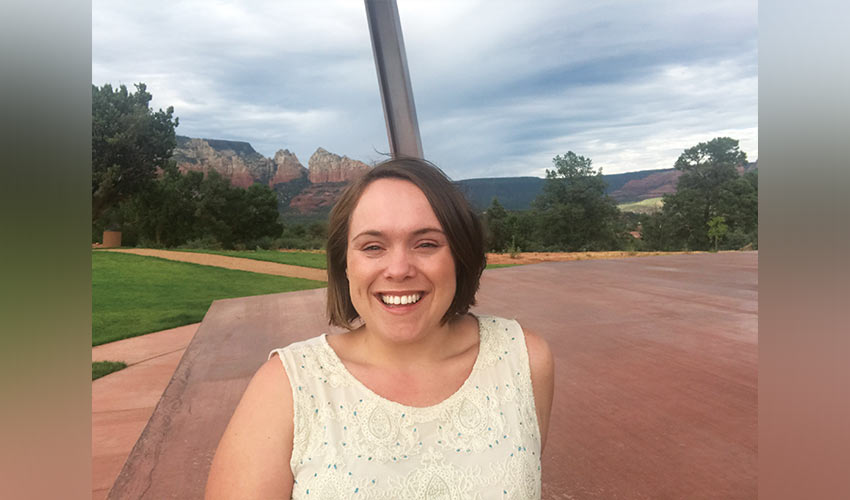 Sedona Chamber of Commerce & Tourism Bureau
New Sales Manager Leslie Brearley sits at the state-of-the-art Posse Grounds Pavilion. The contemporary space, also known as Barbara's Park, is one of the featured destinations in the Chamber's cutting-edge summer campaign #SedonaSecret7. Leslie, a Sedona native, joined the Chamber Team in July 2017. She previously worked for Marriott International in several capacities, most recently as a sales manager in their National Group Sales office. Learn how to blur the line between meetings and vacation at MySedonaMeeting.com.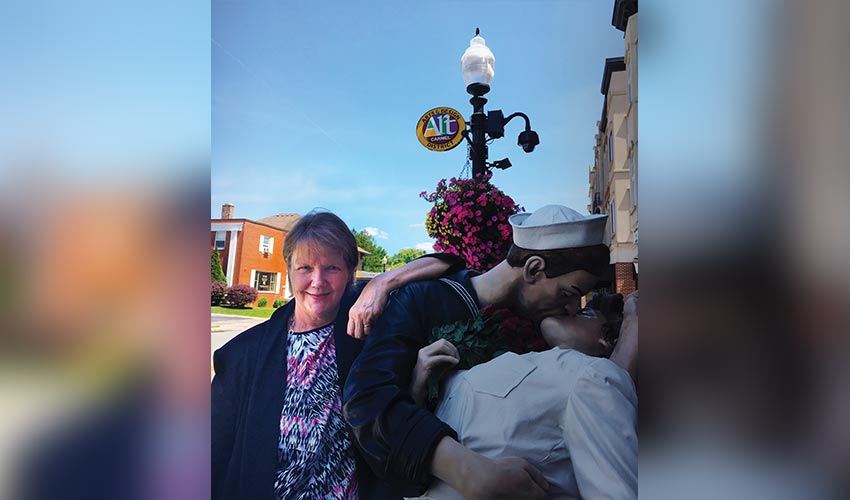 Hamilton County Tourism
CEO and President Brenda Myers posed in the Arts and Design District in Carmel next to a kissing couple statue, mimicking one of the most famous photos in history. Seventeen of these lifelike statues designed by Norman Rockwell are placed along the Arts and Design District, a state-designated cultural area with art galleries, shopping boutiques and restaurants. The statues also replicate a policeman, a painter and an older man reading a newspaper on a park bench. They are popular among tourists exploring and taking pictures, and often spook visitors because they look so real!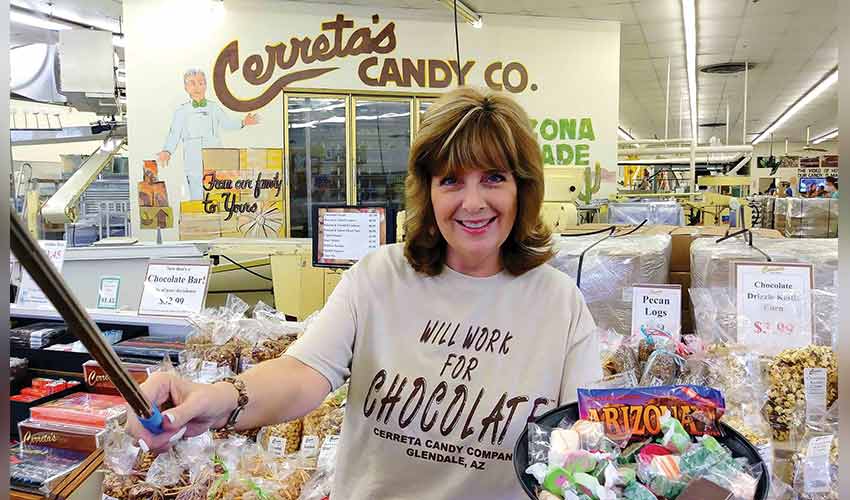 Visit Glendale
Administrator Lorraine Zomok knows Glendale is home to one of the nation's finest multisport entertainment districts, historic shopping neighborhoods, family festivals and signature events. The region boasts top meeting facilities, baseball spring training every March and action-packed sports and concerts. It has hosted Super Bowls and the NCAA Final Four basketball championship, but she says the secret to happiness is a daily bite of chocolate from a hometown candy factory! Located in Historic Downtown Glendale, Cerreta Candy Company has been making candy the old-fashioned way for nearly 50 years. The largest candy factory in Arizona, this fourth-generation family produces delicious chocolates and scrumptious treats. Visitors can tour the factory and see how your favorite indulgences are made. Life is truly sweeter in Glendale, Arizona!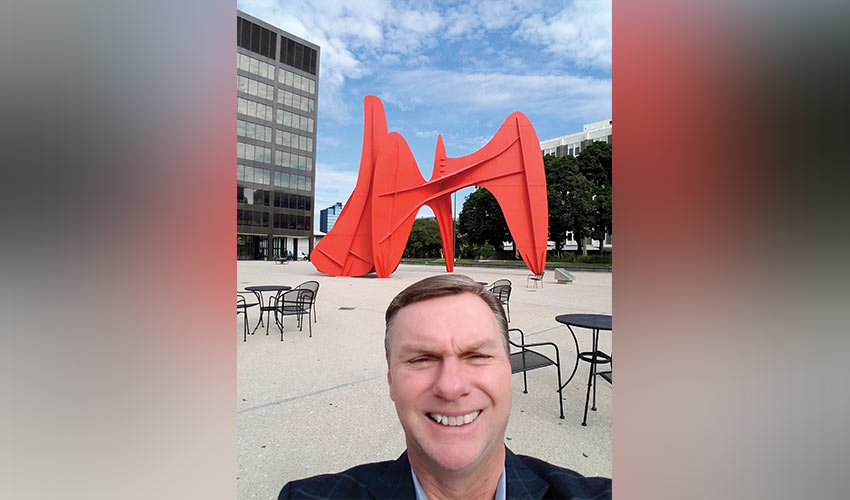 Experience Grand Rapids
President and CEO Doug Small posed in Calder Plaza, which has hosted a wide range of community festivals and events since 1969, when it served as ground zero for a major urban renewal project. The centerpiece of the Plaza—and the symbol of the city's creative spirit—is a 42-ton, 43-foot-tall sculpture by American artist Alexander Calder. Just steps from the DeVos Place Convention Center, Calder Plaza is a popular rest stop for meeting attendees to soak up fresh air and artistic dazzle. As the Plaza nears its 50th anniversary, the wide-open concrete square is being transformed into a vibrant hub of daily activity, complete with eateries, a shade pavilion, a splash pad water feature and other amenities that will give meeting attendees even more downtime options.
Springfield Missouri Convention & Visitors Bureau
Sales Director Dana Maugans invites you to learn more about the city's attractions, hotels and state-of-the-art meeting facilities at Best Western Route 66 Rail Haven. Midwestern charm and metropolitan charisma welcomes travelers to Springfield, Missouri, where a taste of classic Americana awaits. Guests return to yesteryear at the hotel, featuring the Elvis and Marilyn Monroe suites along with all the amenities you expect from modern facilities. Located on The Mother Road, the hotel has been in operation since 1938, the same year Route 66 was completed.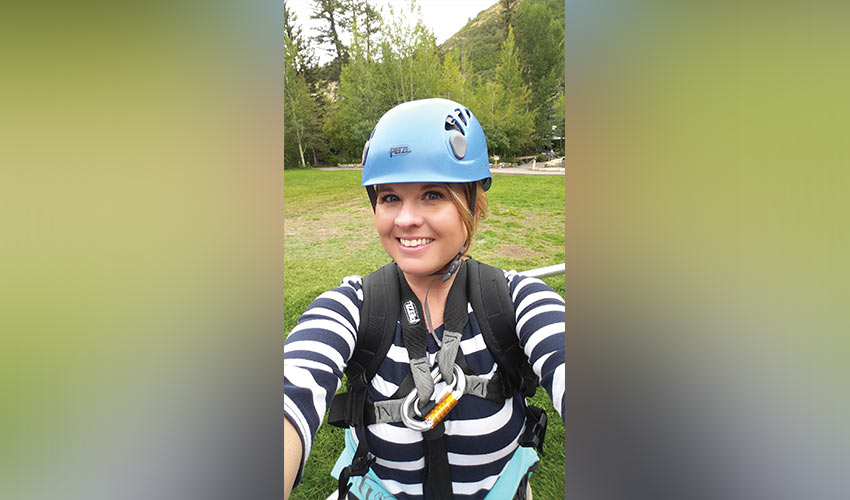 Utah Valley Convention and Visitors Bureau
Office Manager Heather McCourt knows Utah is often associated with the greatest snow on earth and winter sports. She visited with her boys during the summer of 2013 and fell in love with all the summer activities that are available, as well as the great weather! One of her favorite places ever is Sundance, just a short drive up Provo Canyon from downtown. The zipline is one of the longest in the country, and they even have full moon zipline rides from May to October! There are outdoor summer concerts, theatrical performances and hikes to waterfalls, with some of the most beautiful scenery in the world. Her family fell so hard that when they went back to Texas, they packed up their stuff and moved two weeks later!
Be the First to Know
Everything you need in one beautiful print and digital magazine