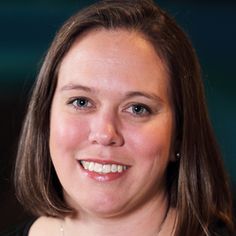 DoubleDutch, the San Francisco-based event app developer, has named Danielle Puceta as senior director of its global channel partnerships, adding an experienced meetings professional to its staff. Puceta formerly served as director of American Express Meetings and Events, Asia Pacific.
"Hiring Danielle was a double win for us," said Lawrence Coburn, CEO of DoubleDutch. "Not only does she bring with her an impressive track record of growing and scaling global strategy, but she also possesses a unique insider's understanding of our target audience."
DoubleDutch apps capture data from live events, giving planners unique insights into attendee participation. DoubleDutch customers include Cisco, UBM, Lowe's, PwC,
Novartis and Estee Lauder.
Puceta is a great fit on the DoubleDutch staff. She led meetings initiatives for American Express Meetings and Events, helping develop strategy in the Asia Pacific region. She will be responsible for a similar push, responsible for expanding the DoubleDutch channel strategy  internationally.
"I am thrilled to join DoubleDutch, a company that is transforming the way meetings and events professionals do business," Puceta said. "We have a huge opportunity to add a new, innovative digital dimension to events at a global scale, and I can't wait to get things moving."