If you don't know what bi-directional real-time CRM solutions are, you soon will.
As a meeting planner, it might even change how you run your operation—by not only offering one program that can organize and track clients and events, but by also integrating automated real-time information exchange and analytics. That's right. You don't even have to scan a QR code or break out the iPad.
Here's the real-world scenario: Have you ever walked a trade-show exhibition floor or into a busy hotel conference lobby, and wished you could exchange contact information and set up a business meeting all without fishing around for business cards or smartphones? Or lamented that the place is so loud, no one can hear what anyone is saying when exchanging contact information.
Enter wearable, Internet-connected technology known as "smartwear." We've seen the GPS-tracking devices that can make sure you don't lose your keys again or the safety jewelry that monitors where you are and can send emergency alerts with your location. And we're all well aware of the Apple Watch.
For events and conferences, that technology has usurped name badges and lanyards. Think of it as next-level radio-frequency identification (RFID) tags that don't require antennas, just Wi-Fi access.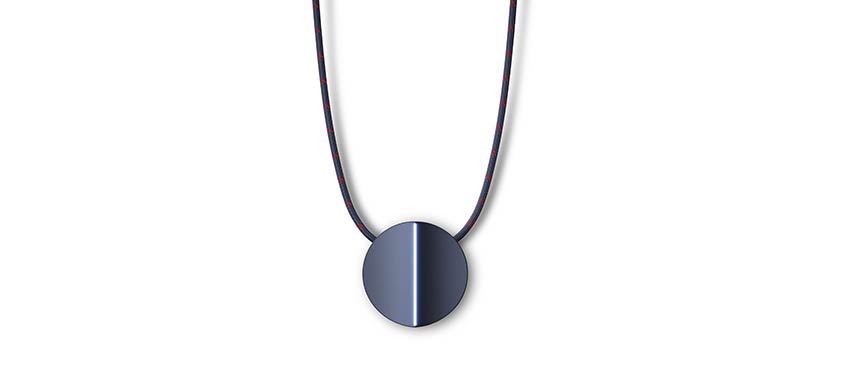 All event attendees have to do is wear the device, and, depending on the software, it will track and monitor them and relay that CRM data in real time so planners can leverage that information when it's the most useful. Not only that, the wearable allows the attendees the option to exchange information without having to lift a finger.
Heard of gamification? Not actually playing video games, but the ability to poll, survey or otherwise interact with attendees. That's made possible, too.
If that isn't enticing enough, imagine automated registration by simply walking through a lobby. Or face-to-face networking while exchanging contact information at the same time. No more running out of business cards, flyers or brochures. Yes, please.
Over at etouches, its March acquisition of smartwear startup Loopd allows the cloud event-management software company to offer end-to-end, full-circle, bi-directional CRM data flow for meeting planners through smart badges.
"After the development of our in-house event performance and ROI solution, Loopd was the logical choice to help continue our journey to offer clients data-driven technology to enhance their events in real-time," said Shane Edmonds, CTO of etouches. "Once integrated into the etouches platform, Loopd's technology will provide our clients remarkable insights into their event and business goals, as well as elevate the onsite experiences of their attendees."
Loopd's platform, on-site tech, integrated apps and analytics dashboard allows users to exchange content and contact data both passively and actively.
"Data is the future of events, so it is critical as an organization that we are able to provide our customers with the most advanced solutions in the industry to increase the impact of their events," said Oni Chukwu, CEO of etouches.
And if you're not already on the Big Data bandwagon, there's always room.