Pengheng Space Capsules Hotel, Shenzhen, China
Holographic meetings, robot concierges and underwater music systems are no longer items of science fiction—they're current hotel amenities. These are 10 of the most high-tech hotels in the world right now.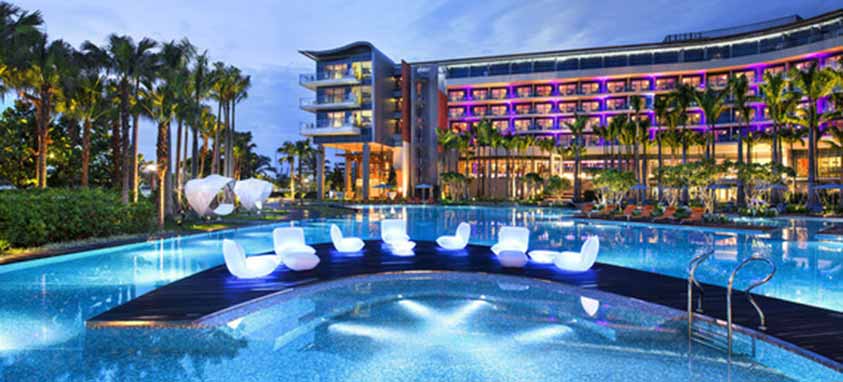 1. The W Singapore at Sentosa Cove
Sentosa Island, Singapore
The W Singapore elevated the average dip in the pool with underwater speakers. Poolside music can also be enjoyed in a private cabana—loaner iPad included. The music technology extends to the hotel's WOW Suite, which comes with its own private DJ booth.
LED lighting runs throughout the hotel, setting a stylish and futuristic tone. The hotel boasts 240 guest rooms and features special meeting amenities such as mood music and signature scents. The event space spans nearly 15,600 sq. ft.
2. NH Collection Berlin Friedrichstrasse
Berlin, Germany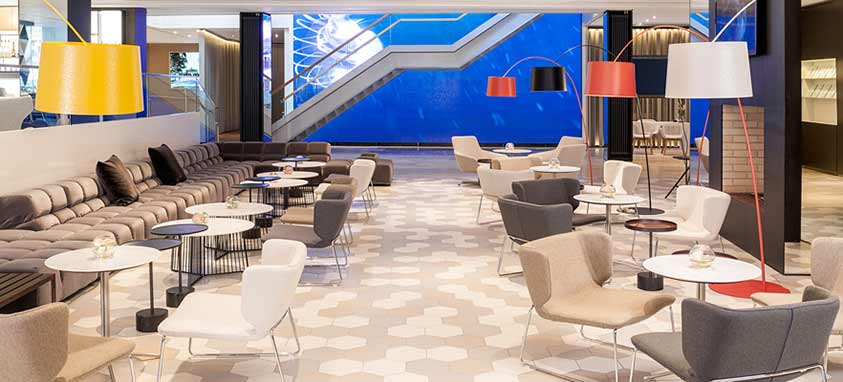 The NH Hotel is a business traveler's dream. Holographic technology is available to guests, making 3D image projections of meeting attendees or work presentations possible. The chain's other hotels, in Milan and Barcelona, also utilize this technology.
If inspiration strikes, guitars and keyboards can be delivered to rooms upon request. The hotel has 268 guest rooms and planners can choose from 10 different meeting spaces with a maximum capacity of 350.
3. The Hotel Silken Puerta América
Madrid, Spain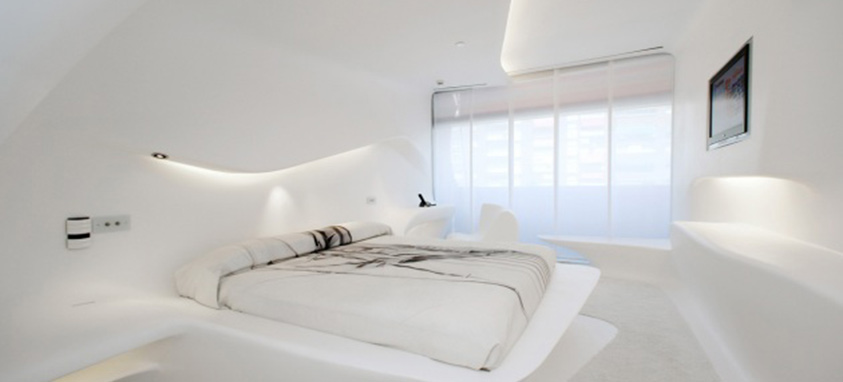 The Hotel Silken Puerta America surpasses all architecture standards. Each of the 12 floors in this rainbow-colored tower was carefully designed by nineteen top-notch architects. In an unprecedented endeavor, each floor exhibits an individual architect's vision. Concepts are materialized in designs such as white caves and red lacquered walls. Five flexible spaces on the ground floor offer 1000-person capacity for meetings and events. The hotel offers 315 guest rooms.
4. The Peninsula Hotel Tokyo
Tokyo, Japan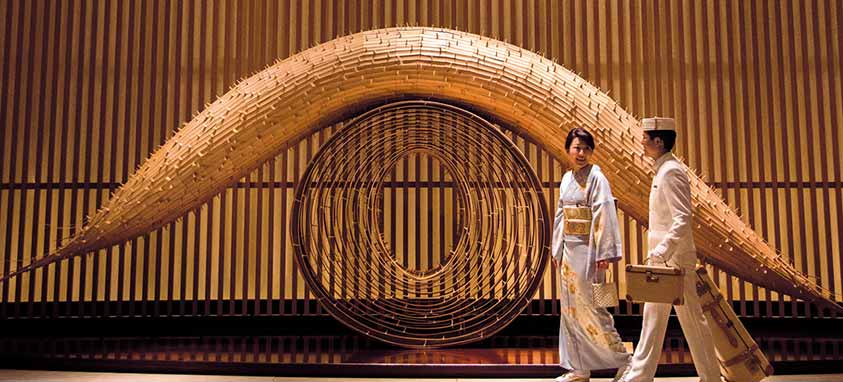 At The Peninsula Hotel of Tokyo, guests indulge in tech perks such as unlimited internet radio with over 3,000 stations, mood lighting pads, nail polish dryers and Skype-compatible wireless phones. The hotel's digitally-interactive Pokémon hunt serves as an amenity for the latest kid-friendly game. The hotel has 314 guest rooms and 10 meeting spaces that can host from 18 to 250 guests.
5. The Yotel
New York City, New York, United States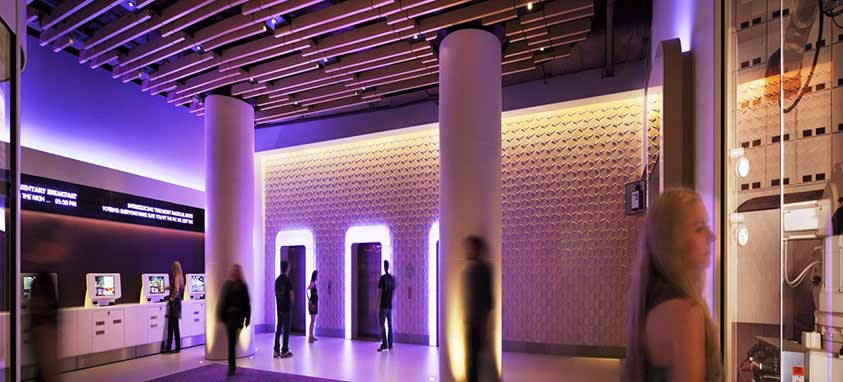 The Yotel provides a variety of advanced systems such as kiosk check-ins and fold-up beds. Perhaps the most enthralling hotel feature is YOBOT, a robot that stores luggage in locked bins. Items can later be retrieved with a pin code and last name.
Bedrooms come with techno walls and optimal Wi-Fi, audio streaming and motion-sensor air conditioning.  There are 669 guest rooms and an event space for up to 400 attendees.
6. Eccleston Square
Pimlico, London, England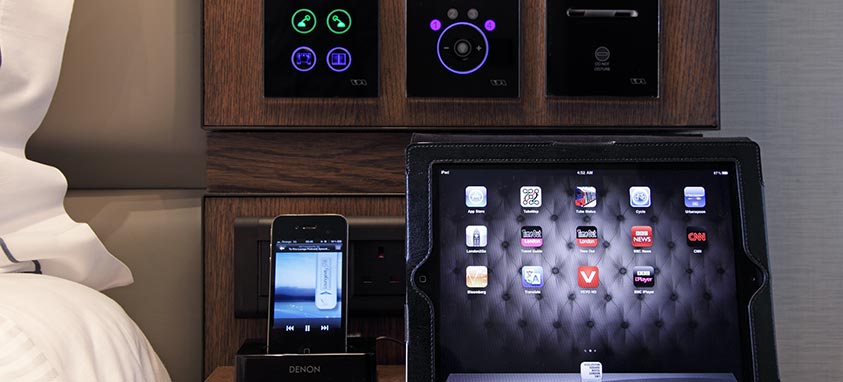 The exterior of Eccleston Square looks divinely historic. The interior, however, pulses with technologies such as keypads that control the music and lighting-controlled, shower walls with an instant frosting option, flat-screen televisions embedded in bathroom mirrors and iPads that provide concierge service from the comfort of your room. The hotel holds 39 guest rooms and a Media Lounge which can sit up to 14 guests boardroom style (up to 30 for a standing reception.)
7. Aloft Cupertino
Cupertino, California, United States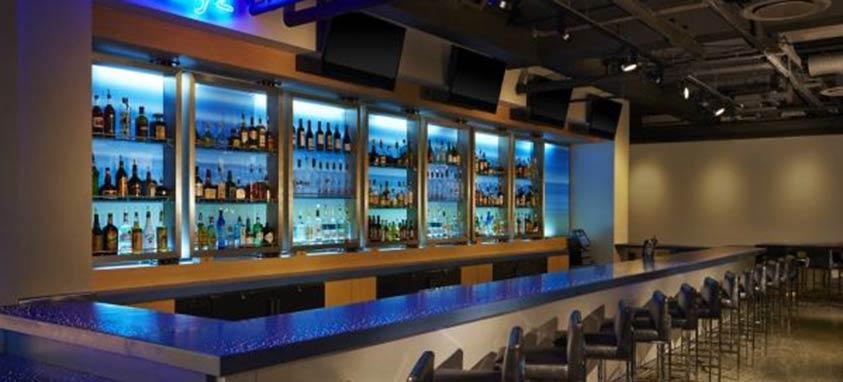 Situated in Silicon Valley, the tech capital of the world, Aloft Cupertino fittingly resembles a high-end startup. A robotic butler distributes poolside towels and room snacks. The bot also rides the elevators and alerts guests of deliveries. Each room is decorated with trendy furniture, including an Apple TV.  Aloft Cupertino offers 123 guest rooms and 3 meeting spaces and the largest event space is 1,110 sq. ft.
8. Pengheng Space Capsules Hotel
Shenzhen, China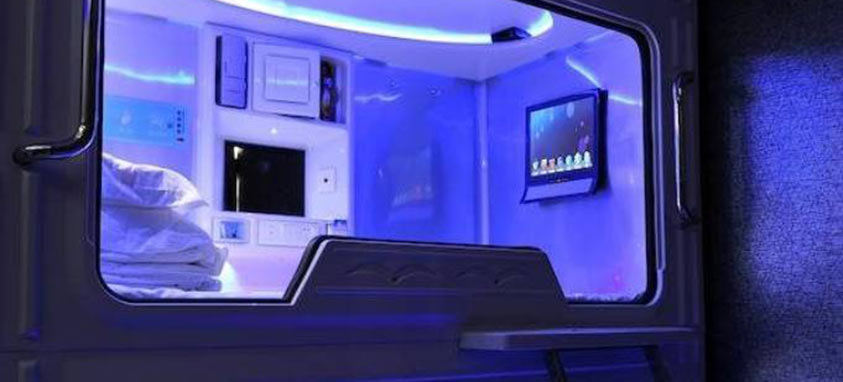 Pengheng Space Capsules Hotel has an entire staff of robots: doormen, waiters and front desk attendants. Glossy, neon surfaces, robo-waiters and banks of computers are just some features making this hotel a sci-fi reality. Beds are designed as innovative space station bunks. The minimalist design, lodging only 17 capsules, permits an affordable rate.
9. Blow Up Hall 5050
Poznań, Poland
Blow Up Hall 5050 is a hotel, restaurant and bar that also doubles as an interactive work of art due to its numerous digital art installations. The lobby installation blows up images of guests through surveillance-type shots. Traditional check-in is outdated at Blow Up Hall 5050. Instead, guests find and access their rooms using a digital key sent to an iPhone provided by the hotel. Blow Up Hall 5050 contains 22 guest rooms and event spaces that can hold up to 700 people.
10. Hotel 1000
Seattle, Washington, United States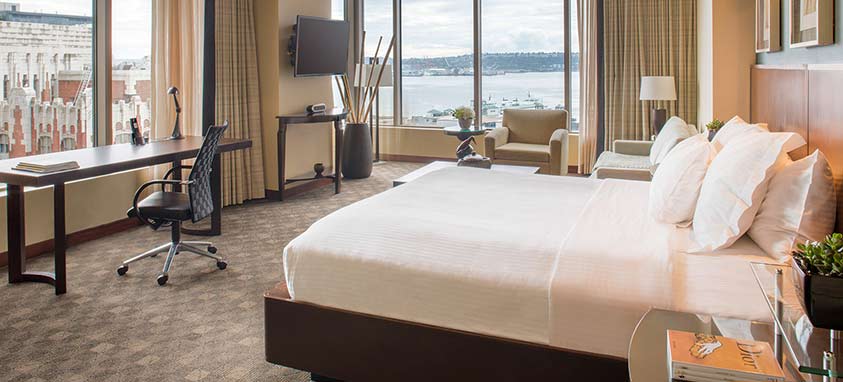 Hotel 1000 has mastered the art of customization through its fully converged IP infrastructure, or multimedia on a single structure. This gives guests the option to select desired room temperatures, artwork and music. There are infrared detectors in the rooms which alert housekeeping staff of guest occupancy.
The five-star waterfront hotel also offers Microsoft Surface tablets in each room, touchscreen VoIP phones and a virtually simulated golfing room.  There are 120 guest rooms in the property. Its event space can accommodate up to 75 seated guests, 80 for an event with a dance floor or 110 for a reception.