Did you know that since the photo sharing social media platform Instagram launched in 2010, it now has 1 billion active users every month with more than 500 million of them using the app every day? Though videos have long been a part of the platform, last year, Instagram released its newest IGTV feature that lets users post videos of up to 60 minutes.
You can now schedule the sharing of high-quality videos on your channel, thereby connecting with a new mobile audience. IGTV is different from the existing story or post option. Visitors can access this feature in-app or download a stand-alone IGTV app. This introduction is timely since, according to a new study by Cisco, by 2019, 80 percent of web traffic will consist of videos.
As an event planner, the new feature could help you market your business and promote your events. Here are a few tactics to help you create engaging video content for your Instagram TV channel.
Tips for Buzz-worthy Videos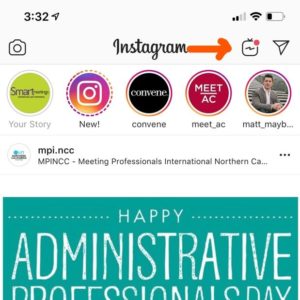 While you might be used to flipping your phone horizontally to view videos, all content on Instagram's TV feature is tailor-made for mobile users and can only be played vertically. The size ratio for a video on your channel is 9:16, so make sure you edit your videos to fit this ratio if you haven't shot it from your phone.
To get your audience to click on your channel, you must have a compelling cover image. Also note that these videos play automatically, so avoid starting your video with a loud noise or music. The user may swipe left to the next video.
Once you have shared a preview of your IGTV video on your post, the video will automatically pause after one minute and viewers will be prompted with a Keep Watching button to continue watching in IGTV.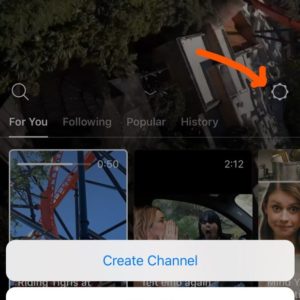 If you have any older videos posted on YouTube or in your archives, it is time to repurpose evergreen content to meet your new mobile audience. If they are horizontal videos, you may need to edit to fit IGTV's ratio with the help of third-party applications.
To optimize your channel for discovery, write a short, gripping title between 15-20 characters, add descriptions with keywords and use as many hashtags as you can, just like you would in an Instagram post.
Do not confine your channel to old videos. To build a dedicated audience, create some structure. Just as a television show would recur on a particular day and time for viewers to tune in, it is best you produce content on a fixed schedule. If creating a weekly video is time-consuming, try monthly.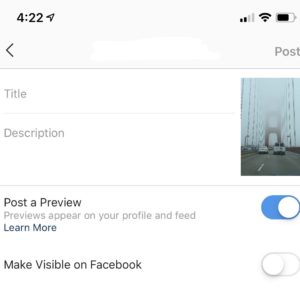 This feature automatically broadcasts your videos to existing followers, so you don't have to build an audience from scratch. Eighty-eight percent of Instagram's users are outside the U.S.; if your business or event seeks to target the global population, then broadcasting your event on IGTV could help with that goal.
The same way you post across all social media platforms, don't forget to cross promote your IGTV video. Before you publish your video, you will be prompted to post on Facebook as well. IGTV also allows you to include links in your video description. Add your website link to direct users to your business.
How to Create Your IGTV Channel
Tap on the TV logo on the top-right corner of your home screen
Tap on the settings icon on the right and select Create Channel.
Follow the screen prompts and select Create Channel.
Tap on your profile and select Upload Video.
Select a video from your gallery, then add a cover image and tap Next.
Add a Title and Description, then select Post a Preview and Make Visible on Facebook. Note that you cannot select Post a Preview later, so this is your only chance to select it.
Tap on Post
Content Secrets of the Savvy Planner
IGTV is an opportunity for event professionals to creatively engage with attendees—and potential future attendees. Here are a few examples to get you started:
Behind the scenes
Attendee Testimonials
Product tutorial
Keynote speaker's talk
Q&A with industry experts
Podcasts