Crowdfunding platform Kickstarter is known for being the birthplace of groundbreaking products. From virtual reality headsets to smartwatches and mobile gaming consoles, Kickstarter gives inventors the opportunity to bring their ideas to life. For meeting planners and other business travelers, there are many Kickstarter campaigns with unique products designed to simplify every aspect of traveling. Whether you're looking for a way to iron out wrinkles on-the-go or an amazing travel jacket that can carry just about anything you can imagine, it seems there's a Kickstarter product for everything.
Here are five amazing products you'll want to take on your next trip:
BauBax Travel Jacket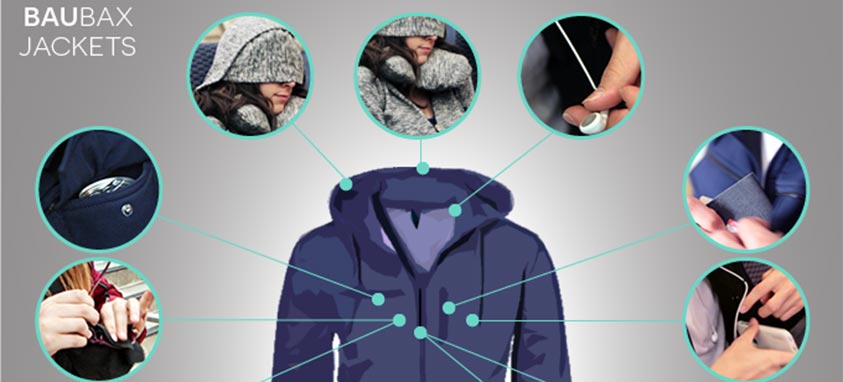 This truly amazing travel jacket has earned the distinction of being one of the most funded projects in the history of Kickstarter. The BauBax jacket has compartments for just about everything a traveler could need, including a zipper that turns into a pen, and a neck pillow and eye mask hidden in the hood. There are countless pockets to hold your passport, sunglasses, iPad and even a drink. The jacket comes in several colors and styles, including a blazer that is perfect for business travelers.
Floatti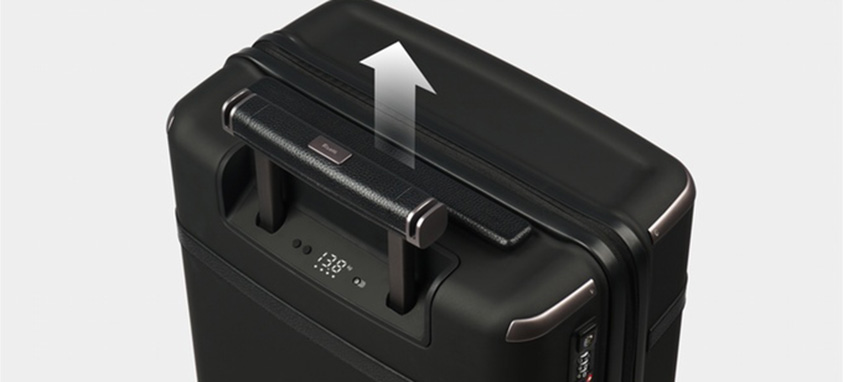 Smart suitcases are all the rage these days, and Floatti is one of the standouts. Floatti offers several fantastic features, including a built-in digital scale, detachable mobile charger, trackers that send alerts if you've left your suitcase or other belongings behind, and wheels with a stabilizing suspension system. This suitcase is not only high-tech; it's also very stylish, with several color options available.
Collar Perfect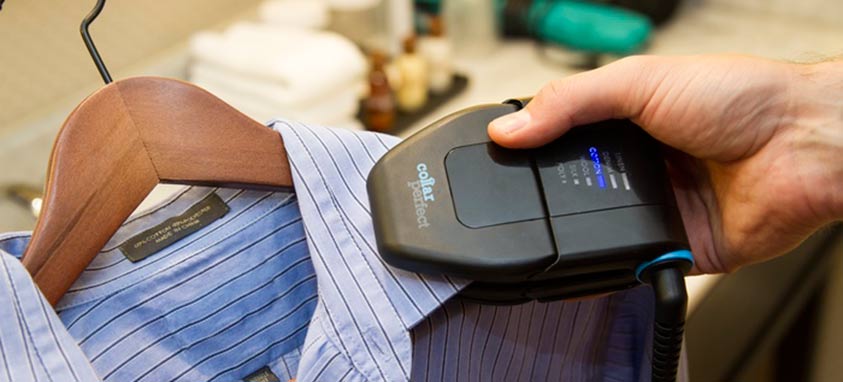 Wrinkled shirts have long been an issue for business travelers. Collar Perfect aims to provide an easy and quick solution for travelers who are constantly on the move. The gadget is an ultraportable travel iron about the size of your hand. Because of its size, Collar Perfect is great for doing touch-ups on collars and hems, but the device can also fold out to become a traditional iron.
Dash Minimalist Travel Wallet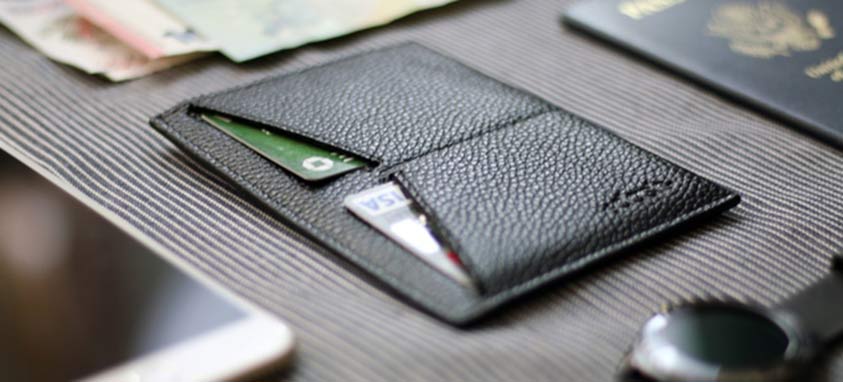 Keeping track of your boarding pass, wallet and passport is a common problem for travelers everywhere. With Dash's travel wallet, you won't ever hold up the security line as you scramble to find your passport. Dash has created a minimalist travel wallet with multiple compartments that allow you to keep your credit cards, cash, passport and boarding passes organized and easy-to-access. The leather wallet is incredibly thin, designed to fit in your pocket and even has built-in RFID protection to keep your cards and passport secure from identity theft.
FlipSlips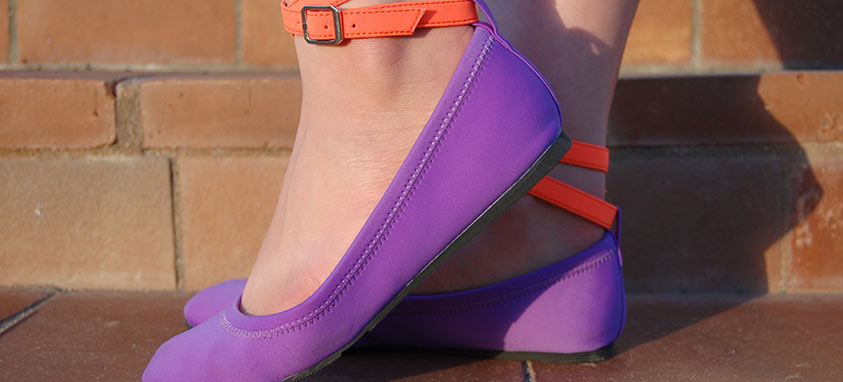 For women who are constantly on-the-go, packing the right footwear is an absolute necessity. After a long day wearing heels, many women would love to switch into more comfortable footwear. The problem they face is how to fit those shoes into their purses. FlipSlips solves that issue with foldable yet stylish shoes that can take you from work to casual in a just few seconds. FlipSlips come in several colors and have interchangeable straps that allow you to change up your style with just one pair of shoes.