The talking point for IMEX 2023 was Human Nature, something IMEX Group CEO Carina Bauer pointed to as important right now because people need to feel uplifted and positive about the future of the planet and the human race at a time when daily news feeds are filled with so much hardship and adversity. Smart Meetings walked the trade show floor asking people how they help put attendee humanity at the center of event agendas and found that caring for guests is something everyone is focusing on in 2023.
The Easy Button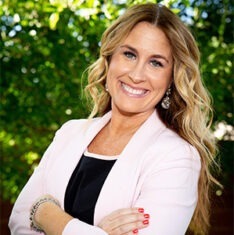 For Stephanie Glanzer, CMP, chief sales officer and senior vice president for MGM Resorts International, the goal is to streamline the customer journey. That means using technology to be more efficient as people want immediate gratification. They want to order that margarita from their phone and have it delivered wherever they are on the property. At the same time, this is still a people business. If someone wants to go to the front desk and talk to someone, MGM Resorts will make sure that is possible as well. "Remember, we're all human beings first," she said.
Read More: IMEX America Insights: Notes from the Tradeshow Floor
Getting Personal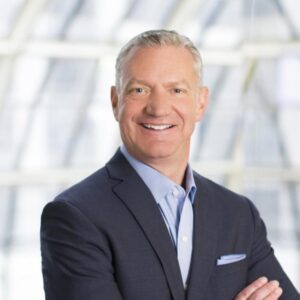 In Central Florida, Mike Waterman, chief sales officer with Visit Orlando, says the trick is making attendees feel like they are part of a bigger cause by breaking down the event into smaller pieces that are personalized for their needs. "We work with planners to find the right venue and team-building activity to connect them with the destination." Recently, that meant introducing everyone to local small businesses for their amenities, including a fragrance company, a cookie maker and a coffee vendor. "They were able to experience authentic Orlando," he said.
Another way Orlando cares for the people who attend events at Orange County Convention Center is through a new partnership with Orlando Health to establish a concierge phone number for access to visitor-specific wellness tips and individualized health resources and an Orlando Health Virtual Care Center in the west concourse that will be staffed during major events and have access to medical providers 24-hours a day. That way if someone forgets their medicine or is feeling dehydrated, they can get help quickly. "This is game-changing," said Waterman. "We all get sick and when you are on the road, it is nice to have access to someone who can help."
Well-being Reimagined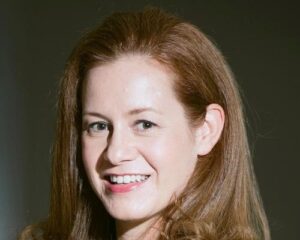 At Hilton, the shortcut to increased productivity, greater engagement and effective networking is to infuse compassion and holistic wellness into a meeting. "When attendees return to the office, they feel rejuvenated rather than burnt out because their individual needs were taken into consideration," explains Jessica Shea, Hilton vice president of wellness, retail and leisure operations.
She suggests designing for mind, body and soul connection with social activities such as Mayan rituals and energetic cleansing ceremonies at Conrad Tulum Riviera Maya, a sensorial journey through lighting, artisanal design and Palo Santo fragrance at the Arizona Biltmore, A Waldorf Astoria Resort, and the physically and creatively challenging sand sculpting workshops on the beach at the newly renovated Casa Marina, A Curio Collection by Hilton. Other options for infusing local cultural mindfulness during breaks include sound healing at Hilton Los Cabos and traditional Hawaiian blessings at Hilton Hawaiian Village."
Reporting from the floor of #IMEX23 that @VisitCA destinations are hopping. #meetsmart pic.twitter.com/ZHSNc85djI

— JT Long (@SmartMtgsJT) October 19, 2023

A Sense of Balance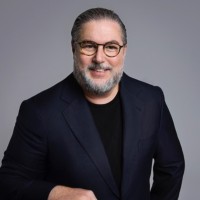 When it comes to sitting in a conference room, less is more at events. Instead of scheduling eight hours of speakers, Yigit Sezgin, global chief brand and commercial officer with Accor's Fairmont brand, suggests focusing on connecting attendees with those who have common interests. "Post-Covid, you can't have people in meetings, meetings, meetings, throw them into the bar and then end the event. People are looking for different things," said Sezgin. "You have to give them balance."
Sezgin also emphasized the importance of being good matchmakers. "People attend meetings from different generations and different backgrounds. We need to make sure people are sharing opinions and ideas, debating and finding common ground. That is how you make people feel that they belong to this organization. Often it is a small thing that connects people, vintage cars or sailing or the color pink and that can make people feel valued."
 Mental Wellness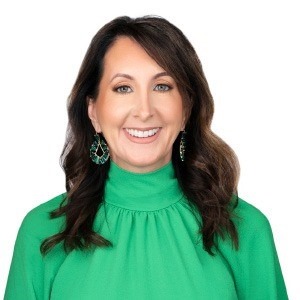 Caesars Entertainment is putting a spotlight on not just physical wellness, but also mental health by offering a Wellness Menu of catering options, services and vetted speakers. "So many people shy away from that, but it's really important that we recognize that it is an opportunity for us to give planners the tools to accommodate all of their attendee needs," said Kelly Gleeson Smith, vice president of sales with Caesars. "This is stimulation overload," she said, indicating the trade show floor around her. "By making it easy to offer yoga or Tai Chi, we can help keep everyone centered," she said.
It's @CaesarsMeetings Wellness day and we are in the Valley of Fire loosening up our chi. Join us by following our daily posts from IMEX America 2023 in Kas Vegas #IMEXcitex @lvcva pic.twitter.com/FW2twh8ras

— JT Long (@SmartMtgsJT) October 16, 2023

Immersion Events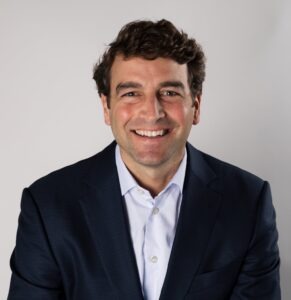 Break Free was the imperative the event technology company Encore issued at IMEX America 2022 and explored deeper at IMEX America 2023 with "The Journey Continues" experience. The immersive theater presentation emphasized the importance of accommodating attendee physical and emotional needs.
Encore President and CEO Ben Erwin said, "the goal is to design for impact and deeper understanding of where events are going." To that end, Encore has invested in technology, people—9,000 in 18 months—and training to catch up to the needs of meeting professionals who came back quickly. "People feel more comfortable in their roles and we want to use all the information we have about planners and what works and doesn't work for them to customize the experience. We want to join the planner journey."
Read More: Get Ready for a Human-centered IMEX America 2023
Create a Caring Oasis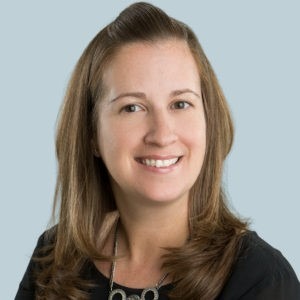 Colleen Pace, chief sales and marketing officer with Greater Palm Springs Convention & Visitors Bureau, demonstrated the CSR they help meeting professionals execute by donating $20,000 that would have otherwise gone into a new IMEX trade show booth to funding for people with food insecurities in the community. Meanwhile, the Greater Palm Springs Tourism Foundation supports workforce development by providing scholarships and opportunities. "Meetings create an ecosystem that serves the community," she explained.
The newest place to gather in Indian Wells is Tommy Bahama Miramonte Resort & Spa where Director of Sales and Marketing Robert Hatfield understands that gathering is at the center of humanity and doing so with sophisticated island style makes meetings event more powerful. The property opened Nov. 1 and in keeping with the lifestyle brand will offer brunch all day, a subtle, more open ambiance and include surprise and delight moments in the meeting space, such as custom breaks and soothing scents.
If the experiment in desert luxury meets island style hospitality is successful, Hawaii, Florida, New York could be next, Hatfield said.
Human Connection
Yes, as a cluster of islands 600 miles east of North Carolina, Bermuda offers easy access to year-round sun and sand, ease and sophistication for incentives and events, but Tracy Berkeley, CEO of Bermuda Tourism Authority, says it is the nurturing—some would say micromanaging—nature of the people who live in the country that sets it apart.
"Tell us what you don't want and we will help you craft the perfect itinerary," she said. "We're always talking to visitors; we're always suggesting a place that you can go eat or drink or an art show or a food festival. All you have to do is ask. We are open for business."
The Joy of Belonging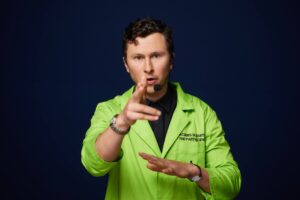 The trick is to focus on how guests feel, said Jacques Martiquet, who spoke as The Party Scientist at IMEX about the power of both belonging and joy.
"These two things combined create so many health and productivity benefits, not to mention customer loyalty," he explained. "When we have that sense of joy, and belonging, collaborations are smoother, we connect with more people on a deeper level, our brain functions better." Movement and giving people permission to be vulnerable and emotional is one way to spark those feeling and create lifelong relationships and recurring attendance.
Read More: What One Thing? With Carina Bauer
Design with Intent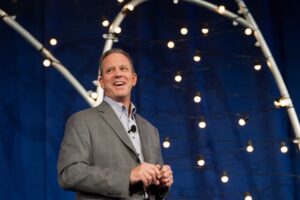 Greg Bogue, Maritz Enterprise vice president of brand, experience and innovation ecosystems, has been evangelizing the idea of moving from designing events for audiences to designing with them. Maritz CEO David Peckinpaugh says that hyper personalization is the carrot that will convince people to invest their precious time to get on a plane, go to a hotel and meet in person. "The currency of experience is time and it better be worthwhile, the ROI had better be there or people will not attend."
What do people see as worthwhile? It could be education. It could be edgy content or networking. For some people CSR and sustainability are priorities. Job one of the meeting professional is to understand the specific characteristics or personas—not demographics—of their audience and design a tent around each one of those. People want to be understood in all their uniqueness.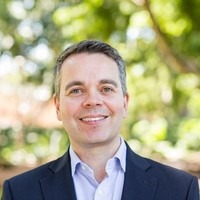 In Australia, the landscape speaks to the souls of attendees, according to Robin Mack, Tourism Australia Executive General Manager of Commercial & Business Events. "It has all the modern facilities and accommodations you would expect and it is safe but those big landscapes really play to that human nature side of people and they leave feeling differently than when they arrived."  Mack also pointed to an established, holistic approach to sustainability that includes Tourism Australia's own events where plastic is never used. Melbourne Convention and Exhibition Centre was  the first in the world e awarded six stars from the Green Business Council Australia. Adelaide Convention Centre achieved EarthCheck's Master status. Mack also encourages planners to meet the First Nations people and engage as part of their events with a welcome to country from an indigenous elder to explain the history and authenticity of the place. They are world's oldest living culture at 65,000 years.