AI, inclusive travel and an engaged workforce were top of mind in Lake Tahoe
DMA West took to the new Tahoe Blue Event Center in Stateline, Nevada, this October for its 2023 Education Summit & Vendor Showcase.
The event brought together 42 DMOs and 19 vendors, including Smart Meetings. The following three days included early morning experiential sessions, such as kayaking and horseback riding designed to showcase the city; thoughtful general sessions; engaging workshops; and opportunities to network. The general sessions consisted of several ideas worth pondering. We've recapped them below.
Don't Neglect AI
In DMA West's first general session, "Your Introduction to AI for Tourism & Hospitality," Brian Matson, senior director of strategy and education of full-service tourism marketing agency TwoSix Digital, began with a story about the discovery of the early internet's ability to connect people. "I graduated [high school] in 1997," he said. "I had my 10-year class reunion coming up. I was the class president."
As class president, he took on the responsibility of wrangling all his former classmates for the 10-year gathering. His reunion came shortly after the public introduction of Facebook, which launched in 2005. Matson said the platform was a game changer for him.
Through Facebook Matson managed to get ahold of just under half of his graduating class. "Thirty of the 70 people in our class were on Facebook and they were the only ones who showed up to the 10-year reunion because we had no idea how the hell to get ahold of anybody else aside from running into their mom at the grocery store or something like that," he said.
Read More: Brace Yourself for an AI Explosion Beyond ChatGPT
This is when things became clear for Matson. Everyone who wasn't on Facebook during this search for old classmates essentially disappeared from his world.
Post-Facebook, the internet was like the Wild Wild West, Matson said, but now in 2023, with copyrights, data privacy concerns and Google's analytic tool Google Analytics 4, the way to approach events and event marketing is changing. "All of this new stuff, all of our metrics have to change. We're having to adapt really, really fast," he said.
He said a tactic he has seen many try is to produce more content but that isn't the way. That is a recipe for disaster," he said. "It's also completely unattainable to be able to keep that frequency."
This is where Matson said AI can be beneficial.
Matson was indifferent to AI a year ago, but after being approached repeatedly about it by colleagues, he began begrudgingly to use it, and his mind was blown with how he was able to streamline his day and he encourages everyone to use it. "We're not putting it back in the box," he said. "If you have been resistant to it at all, I encourage you to get on board. Don't be like that half of my class in high school who I have no idea what happened to."
Beyond creating creative email subject lines, populating topic-relevant hashtags and making video subtitles, AI can find zip codes in any given radius, convert Word Docs into PowerPoints in under a minute, cut up YouTube videos and creatr 30-second snippets with or without subtitles. The potential is seemingly infinite.
Matson emphasized that these tools are designed to open up bandwidth and not an excuse to do nothing. "These aren't tools that will allow you to be lazy. It's going to allow you to put energy in places where you haven't had the time before," he said.
He ended by encouraging those who've been on the fence to try it. "This stuff ain't going anywhere," he said. "It's only going to get better and it's only going to empower us. We should be encouraging everyone to use this stuff. Get on it."
How You Can Be More Inclusive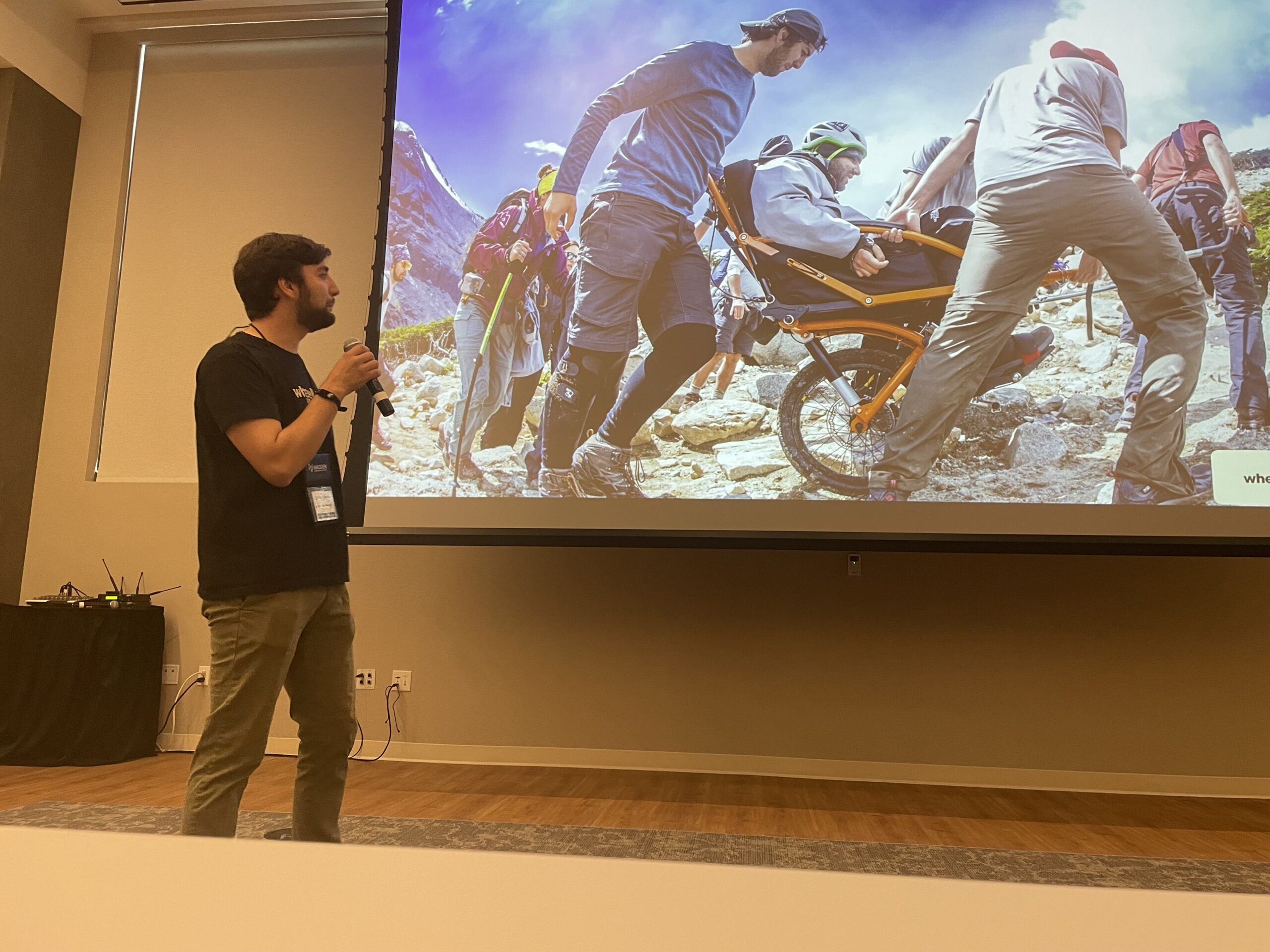 "Planning this trip was crazy, everyone told us we were nuts," said Camilo Navarro, co-founder and chief operations officer for Wheel the World, an online guide for those with accessibility needs, when recalling his trip around Patagonia in Chile. What made this trip different from others was his close friend's disability and the accompanying needs his friend required during their trip.
"It was very hard to find information," he said. "For example, we couldn't find where to stay, how accessible the hotel room was, how we could transport, what type of activities we could do. We also needed a special tracking wheelchair."
Read More: The Cost of Inaccessibility: Why Events Must Prioritize Accessibility for All Attendees
After figuring out all these things on their own, Navarro said a local hotel reached out, and this is when the idea to create the guide was born. He and Alvaro Silberstein, co-founder and CEO of the company, had no expectations. They only wanted to provide information so others with accessibility needs could repeat their trip.
"It happened that we did the trip and the story went viral," Navarro said. "Hundreds of people with disabilities are reaching out and asking us for help to repeat the trip we did. Hundreds of hotels and tour operators thought the online guide we did in Patagonia could be done in their destination—New York, Washington, Barcelona, Tokyo, essentially everywhere. We realized that maybe there was a bigger opportunity here."
Navarro said he and Silberstein found that there are three main problems when it comes to traveling with a disability:
Accessibility information is not online: Information about wow accessible or inaccessible things are is not given in a granular way.
Information that is available is not specific: "People with disabilities need specific information to make an informed decision about whether a property can satisfy their accessibility needs. "You cannot infer that someone with disabilities has the same type of needs as another person with disabilities," Navarro said.
Not enough is being done for those with accessibility needs: Navarro said when asking destinations, hotels and tour operators how accessible or inaccessible they are, the best answers he gets is that they're ADA compliant but he said this isn't enough.
There are roughly 1 billion people in the world with disabilities, and another 1 billion who are traveling with them. Wheel the World caters to those people, collecting more than 200 data points, including physical, cognitive and neurological-related disability needs captured by mappers who are sent out to properties to verify each hotel's measure of accessibility.
After being reviewed by a mapper, a destination can then be granted a seal of approval, dubbed Destination Verified, showcasing that a destination is accessibility friendly. Visit Mesa was the first property to be given this designation.
The program has been in operation for eight months and they've partnered with more than 30 destinations, mostly in the United States. "We're very proud of the destinations," Navarro said. He added that the cool thing about working with so many destinations is that they're constantly learning and improving the product.
Questions to Ask a Disengaged Workplace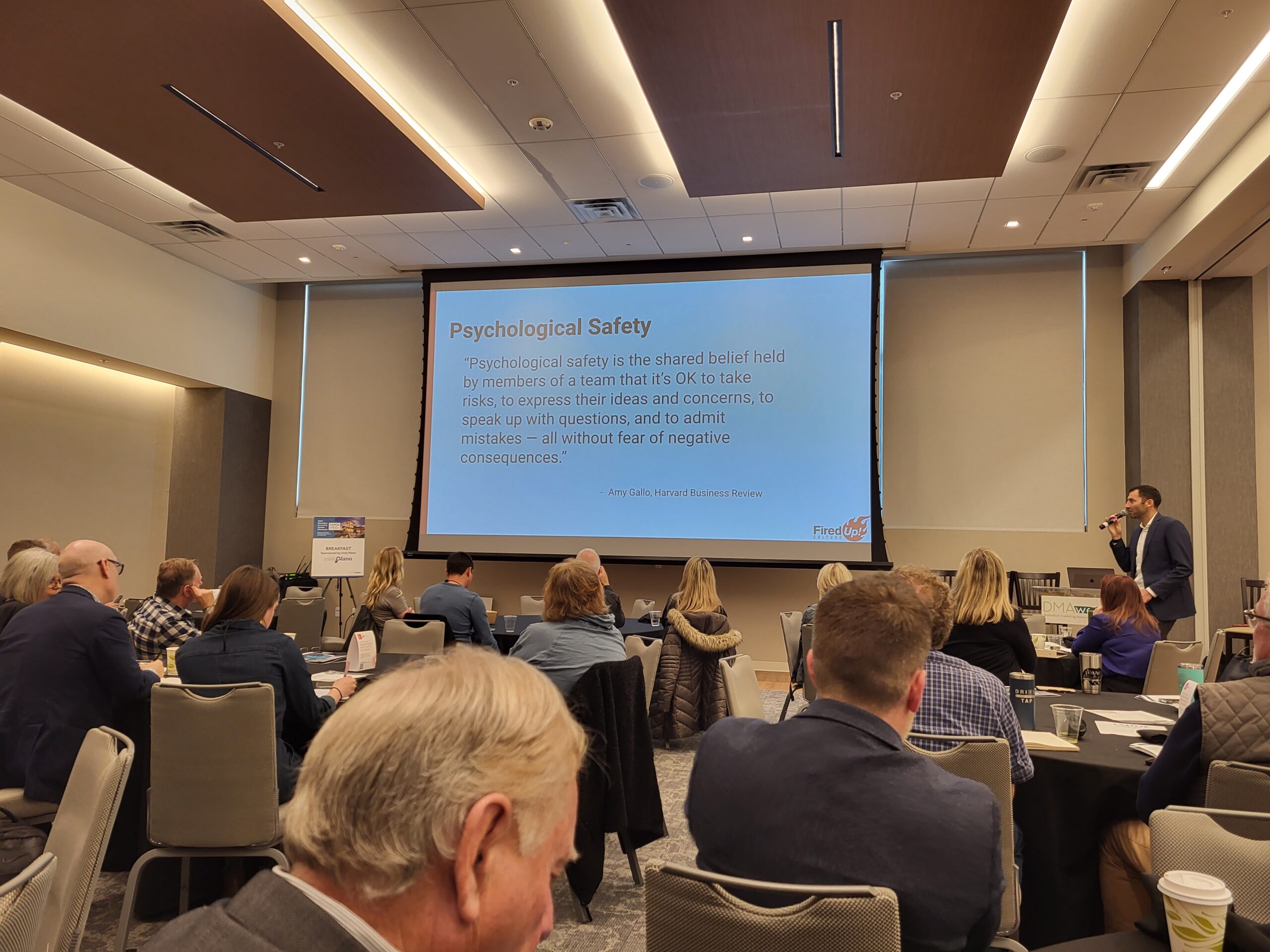 Chad Kearns, founder of Fired Up! Culture, opened his general session with an upsetting statistic: Only 31% of employees are actively engaged in their work. The destination industry's percentage may be a little higher. Kearns believes the number could be closer to 50%.
"I think that's still a bummer," he said. "What we know about actively engaged team members is that they're the people who drive forward, they're the people building culture and the right culture in a really, really positive way."
Kearns said to think about those in your organization who are engaged. "Actively engaged employees show up every day and they're reliable," he said. "Actively engaged team members are strategically committed. They know what the plan is, they know what the vision is, they're on board, move forward and execute. They're emotionally invested. They care. They're building meaningful relationships with the folks they work with in the destination."
While Kearns said engaged workforces have several things in common, there is one Kearns said isn't given enough attention. "Psychological safety needs a better PR firm," he said. "About 20 years ago, Amy Edmondson at Harvard found that the most influential factor in high-performing teams was psychological safety."
Psychological safety can be defined as the shared belief held by members of a team that it's okay to take risks, express ideas or concerns, to speak up with questions and to admit mistakes—all without fear of negative consequences. Kearns doesn't believe it's talked about enough.
"Here's what we know about psychologically safe teams: They hold uncomfortable conversations about issues and problems. Anyone heard of healthy conflict? It doesn't happen enough. Healthy conflict is how things get done. It should happen way more, but we avoid it because we don't have psychological safety."
Kearns said psychologically safe teams take ownership of their mistakes and move forward without casting blame. Kearns talks to a lot of people in middle management about this. "They have great ideas," he said. Yet when he asks them who they talk to about their ideas, the response he gets is that they don't believe their ideas matter and don't feel comfortable sharing or raising issues.
Altogether, there are six practices of a psychologically safe team. In addition to having uncomfortable conversations and taking ownership of mistakes, they:
Raise concerns freely and openly
Ask for help
Directly challenge the status quo with new ideas and solutions
Celebrate failure and learn from it
According to Kearns, the national average in the United States of organizations that are psychologically safe is around 26%. He said the fix to this is setting up an "organizational culture of feedback." "Culture is all about shared norms. It's about the expectations that an organization has for everybody in it," he said. "It's the priorities of an organization. It's the norms of an organization. Changing culture does not happen in a week."
Building a culture of feedback is a four-step process, he said. "It all starts with asking for feedback, setting the example. I don't care if you're the CEO, I don't care if you're the intern. Every single person in the organization can ask for feedback, they can solicit feedback, set the example and start making the changes that you want to see." After asking, the remaining three steps are:
Being proactive: When wanting feedback, go out and seek it
Establish routine: Make asking for feedback a recurring norm
Provide multiple feedback outlets: Find different ways to collect feedback
Regarding the last, Kearns said outlets could take the form of something as familiar as picking a topic and throwing all ideas on the whiteboard to get information flowing. "It's all about getting people used to sharing their thoughts and ideas in ways that don't get shut down," he said.
Or hold a post-mortem session. "Get every single person in the room who was a part of that project. Maybe the leader of that project shouldn't be there. Talk about what didn't go well and what went really well."
While asking for feedback about personal performance is encouraged, Kearns said there are even more ways to ask about feedback. "We can ask about so many different things within our organization. People have ideas. They want to be a part of it. Ask about processes. Ask about operational bottlenecks. Ask about leadership impact in the organization or team member well-being, collaboration, role expectations."
Following feedback reception is how you respond to it, that determines if people will continue to give it. Kearns said reacting poorly to feedback shuts down communication and causes others to lose trust in you. "Be open-minded. Ask questions to clarify. Avoid gut reactions and quick responses, and express gratitude."