Following the events of George Floyd's tragic death in 2020, meetings industry organizations have been actively seeking to engage in the Diversity, Equity and Inclusion (DEI) discussion. In doing so many businesses seek outside help to create an inclusive and diverse work environment.
Read More: How Events Can Embrace Diversity and Champion Inclusion. 
Smart Meetings quizzed Elevated Diversity's founder Rhonda Moret, MPI Southern California Chapter (MPISCC) Director of Diversity, Inclusion and Belonging Khris Baizen and MPISCC Director of Education, Event Logistics Jennifer Minzey, to pinpoint how including DEI in the meeting planning process adds value and how diversity, equity and inclusion can not only improve an event, but the business itself.
1. Your Clients and Attendees Probably Like Diversity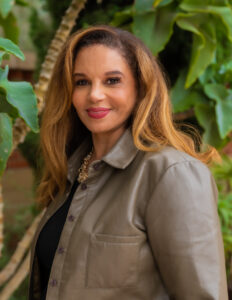 Knowing your clientele is important. If a client has strong feelings about DEI, meetings planners should too. "If I'm a meeting planner and I know DEI is important to my clients, then it needs to be important to me," Monet said. "The onus is somewhat on my shoulders to start learning more."
More importantly, those attending your event probably expect a certain level of diversity in their speakers. "If I go to an event and all the speakers are the same, they look the same, they sound the same, they all have very similar backgrounds. Their perspectives in all likelihood are going to be similar," said Monet. "There's richness that created when you have varied perspectives varied experiences varied life stories." By including an element of diversity in speakers meeting planners are creating a rich, natural byproduct for all those involved.
Read More: Educational Support Elevates DEI and Could Alleviate Staffing Issues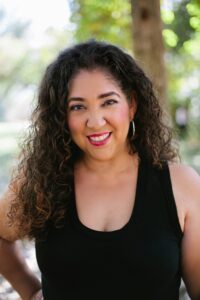 MPISCC have seen an increase in interest in seeking out speakers with different points of views, "If the series or speakers aren't diverse, it is up to the planner to reach out to a more diverse set of speakers or highly encourage the client to do so," Minzey, meeting planner for Kaiser Permanente, stated. "As planners, we are usually the ones able to convince our clients that it makes the most sense to have a diverse panel."
In events, the attendee is king, Baizen, sales engineer for Encore Specialty Services Group, pointed out. "With the attendee experience at the forefront of our planning, intentionally optimizing speaker selection for diversity results in a richer, more engaging conversation and also makes our audiences feel included and welcome."
2. Change Starts with Leadership
For an event or organization to truly start incorporating diversity and inclusive initiatives, change must occur at the very top. "A lot of the time, those 'ah-ha moments' start at the leadership level," said Monet.
When leaders come to the revelation that their personal privilege has given them a different perspective in life, they want to do better. "Until you start going through the process of identifying what it looks like, what it feels like to be a member of an underrepresented group then it's really hard for those in the majority—like a white male CEO—to really understand," she explained.
"Once (meeting planners) have those different perspectives underneath their umbrella, they can be much more effective in making sure events they produce are addressing DEI topics."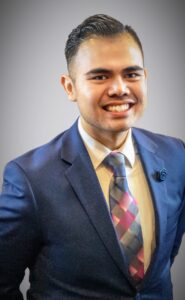 For meeting planners with MPISCC, the process of working with leadership begins in the planning stages, "We review historical attendee counts, speaker selection and post event impact. Then we are able to work together to strategize ideas on how to infuse inclusion into the upcoming event series with the goal of making each and every attendee feel empowered to contribute," Baizen said.
3. Gen Z Is All About Diversity, Equity and Inclusion
The next generation of employees and attendees has already set the tone for what is to come. "Millennials, Gen Zs. They're saying, 'hey, diversity and inclusion is important to us', so those in leadership are hearing that from those other levels within the organization," Monet said. By hearing from the younger rank-and-file, many CEOs are now proactively exploring DEI initiatives.
Read More: It's Gen Z's Way or the Highway
Baizen agreed that Gen Z sees DEI as a top initiative on their checklist, "If they feel they are unable to bring their authentic selves to an environment, they will simply not attend," Baizen continued, "Gen Z and Millennials are able to sense if DEI initiatives are thoughtfully integrated in a program and when planners are just checking a box."
4. Engage the Disabled Community, Be an Ally
DEI covers a wide cross-section of individuals but one group that event Monet admits doesn't often get enough attention is the disabled community. "Quite often, it's something people don't want to talk about it. It makes them uncomfortable," she said.
Monet stressed the importance of Fortune 500 companies being an ally to all groups under the DEI umbrella. She advocated for doing the work "to understand that segment of the population and find ways to use their influence and power to bring that to the forefront and identify where those issues are and where the shortcomings are and what do we need to fix it."