Editor's Note: As part of our Back Light series of industry leaders sharing their perspective, we asked Bill Stone, CEO at AllClear Healthcare, to share his take on best practices for keeping attendees safe today.
After well over two years, many people are understandably tired of hearing about Covid. Just as many people are excited about the possibility of getting back to the before times, when mask-wearing and social distancing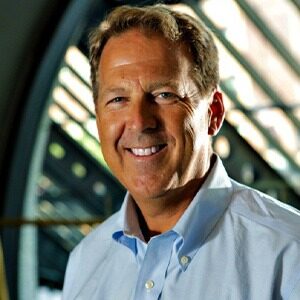 weren't the first considerations for corporate events, and you could gather 2,000 or more people together without worrying about creating a superspreader event.
Still, some experts worry it is too early to lift all restrictions. The current variants of Covid continue to kill about 400 Americans every day and sicken 40,000. Out of those 40,000, over 26,000 will become hospitalized, contributing to the strain on the health care system. Plus, the number of cases is probably much higher than the official counts, since home tests are widely used and their results underreported.
Let's take a closer look at where we're at with Covid today and how you can get back to normal corporate events with best-in-class certainty that you will be able to protect your attendees' health and safety.
Variants and Vaccines Today
It's easy to watch the news and assume that the pandemic is pretty much over. You might think, sure, Covid was a huge problem early on, but now, hospitalizations and deaths are way less than they used to be. So, the virus is clearly no longer a major threat. Right? Or you might think that you and your family members are 100% safe from Covid, since you all got vaccinated or received an updated booster.
Read More: Meetings, Events Return with New Safety Protocols, Operation Standards 
When it comes to variants, you'd be partly right. In the early days of the pandemic, the devastating delta variant produced an incredible number of severe cases, hospitalizations, and deaths. Most of the variants and subvariants circulating today are much less likely to cause severe illness because of vaccinations and boosters. Unfortunately, they're no less likely to cause long-Covid.
Long-Covid happens when symptoms last longer than three months after the initial infection. Unfortunately, this condition affects up to 20%-30% of all those who get Covid, and a small percentage of individuals who suffer from Covid could have life-altering symptoms for years to come (recent estimates are between 0.5 to 2.5 percent).
Long-Covid has already prompted a significant increase in government-funded research and widespread concern, especially since it has taken four million Americans out of the workforce for the foreseeable future. Since current variants are more transmissible than ever, your chance of getting long-Covid at an event is likely higher than before—especially if you attend multiple events without best-in-class technology and protocols.
A high percentage of Americans have been vaccinated against Covid, and updated boosters provide even stronger protection against current variants and subvariants. Still, it's important to understand that the purpose of the vaccines is to prevent serious cases, hospitalizations and deaths. While they're very effective for that purpose, vaccines and boosters don't necessarily prevent you from contracting or spreading Covid, or protect you from Long-Covid. Unfortunately, since vaccinated people tend to be asymptomatic, they could actually end up being silent spreaders of the virus, meaning anyone around them could still be at risk.
Covid Safety for Today's Events
Indoor corporate events are a particularly complex setting where Covid safety is concerned. The goals of such events are various but include increasing productivity, innovation, morale, bringing together your team and cultivating client relationships. All of those goals are very difficult to meet in a masked, socially distanced environment.
What are some ways you can increase safety while still getting a great return-on-investment for your events? First, keep track of Covid prevalence numbers, both in the area you plan to hold your event and in the areas from which attendees may be traveling. It's easy to tune out Covid news at this point in the pandemic, but staying informed is still key to safety. Is there a surge or a new variant? You may need to take special precautions. Depending on local restrictions, you may need to reduce attendance as well.
Second, you can use point-of-care (POC) testing to identify infections. The FDA recently made it clear that a single home test isn't enough to provide safety for events, simply because home tests are so inaccurate. Look for a more accurate option like POC, PCR or ultra-high accuracy microfluidics antigen tests (M-Ag) which track closely to PCR and return results in minutes. By testing at the point of entry with rapid and accurate tests you will have created a high degree of certainty that no spreaders will be in the room.
Third, if you don't have access to accurate POC testing, you should implement mask protocols, arrange for social distancing, and maybe reconsider having a buffet lunch. No one knows exactly what might be coming this winter regarding the virus. If you want to be prepared, you can maintain the safety of your attendees by keeping informed about Covid developments and planning your events accordingly.
—
Bill Stone, CEO at AllClear Healthcare, a next-generation personalized health diagnostics company providing rapid, highly accurate and affordable Covid, gastrointestinal and respiratory testing to the general public and corporate partners.