As an event professional you probably feel like you've spent more quality time with your event budget than you have your loved ones during the last two years.
First, you negotiated your way out of every contract with minimal exit fees, then for a split second you converted everything to hybrid (with no additional budget), and then transitioned from hybrid to virtual, where we thankfully stayed for a red-hot minute.
Before you knew it though, digital fatigue set in, borders reopened and going back to "normal" seemed imminent. Yet, the setbacks came once again with one Covid variant after another followed by supply chain issues, inflation and a looming recession causing us to continually be gymnasts with our event budgets.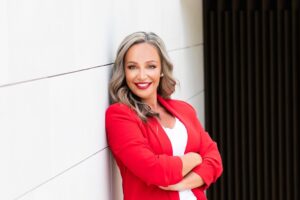 These constant challenges and budget fluctuations can be both time consuming and overwhelming, but with the right pre-planning you leave the total budget overhaul in 2020, rather than have it be an ongoing, everyday need.
Here are my top 5 tips to effectively managing my budgets in the current event landscape.
Increasing Efforts on Client Education
I am dedicating more time to educating my clients than ever before.
From our very first conversation, I am briefing my clients on the state of the industry and the impact that is currently having on event budgets in general.
Read More: How to Manage Outsize Hospitality Budget Inflation
Prior to the initial kickoff meeting for every event my team produces, we sit down with our clients to clarify their mission, define any non-negotiables and outline their goals and KPIs. Based on this information, I get to work creating an event concept, their program and a preliminary budget.
Once these tasks are complete, I schedule time to walk them through each document. Slide by slide, tab by tab, line item by line item, I ensure they understand how we're using every dollar to create an experience (or experiences, if we're delivering a hybrid event) that is guaranteed to achieve their business goals and exceed their, and the attendees', expectations.
Save Money by Skipping Software You Don't Need
While there are many budget management software options on the market, I find Google Sheets extremely effective and reliable. Why do I choose Google Sheets over a purpose-built software program?
G Suite is a one-stop-shop for my entire team—including our clients and vendors—and the fact that it's a live document ensures everyone is well-informed and up to date on how we're tracking against our profit goal or allowable spend in real time. There is no need for multiple versions of any document to be floating around as team members work on their assigned portions of the event.
I can manage individual access rights for each person between viewing, editing and commenting. I can also lock tabs and set permissions, so only those who need to edit specific tabs can do so.
It's easily accessible no matter where we are around the globe.
It's 100% customizable!
You can create a million tabs, set up all your formulas and color code to your heart's content.
It allows you to tag someone, ask a question, send a quick update or task reminder and track conversations, without having to leave the document or rely on any project management or chat software program.
Take the Time Up Front to Set Up the Sheet in a Way That'll Save Time Later
When setting up my templates, I create a separate tab for every element of the event and then list each individual cost related to that element as a line item within the tab. By doing this, I can see the total anticipated or actual spend of any aspect of an event at a glance.
Within each tab, you can include as little (high-level) or as detailed information as you'd like. For example, you can display only the total cost or you can break out each line item to display the unit cost, various taxes, gratuity and discounts, etc.
Read More: How to Budget Realistically for Hybrid Meetings
While it may take a little longer to set up, I strongly recommend using formulas from the get-go to automatically calculate each of your totals. Doing this will remove a lot of margin for error and save you time down the line if you need to manipulate the budget to show the impact of multiple audience sizes.
Pro tip: When you're entering line items, color code all of your "nice to have" expenses and include a tally of these expenses on your summary page. By doing this, firstly, you will know which line items can be eliminated that won't impact the actual delivery of the event or the attendee experience. Secondly, if tasked with reducing spend, which is highly likely, you'll know instantly just how much you can save by removing all of those items from the budget. It's that simple!
Be Transparent With Your Vendors About Their Section of Your Budget
While I don't do this for small costs such as swag, photography and entertainment, I always ask my main partners (e.g., general show contractor, venue, caterer and AV provider) to double check and confirm their tab's outline, which includes every single cost associated with the delivery of the event.
Doing this not only holds them accountable to their anticipated cost, but also makes them feel and behave like the integral part of the delivery team that they are.
Pro tip: No one wants to work for free, but most vendors/suppliers add a little cream to their quote. Don't be afraid to push back and ask for better rates or a discount. What's the worst they can say—"no"?
Include a Savings Account Within Your Budget
Some people call it sandbagging, I call it playing smart. If you come in under budget, add a line item in your miscellaneous tab called "Backup" or "Bank" and add the difference there.
You should never agree to a budget that doesn't have a little padding. With live events, one wrong move can cost tens of thousands of dollars. Whatever you do, do not set yourself up for failure.
Final Takeaway
Budget management doesn't have to be difficult or complicated, nor do you need to be a mathematician to do it well! It comes down to giving every dollar a job, so you know you're investing in all the right things to host a show-stopping experience. Play smart with your setup from the beginning and a quick cell change down the track will be as complex as it gets.
—
Melissa "Mel" Park is the founder and CEO of Melissa Park Events, an award-winning global event company specializing in creating high-impact live and virtual experiences. She is also the creator of The Mel-Factor Method, a contributing writer to numerous publications and a sought-after keynote speaker and panelist.