Events are a necessity for many businesses. They help educate, promote, get work done and reward or celebrate the workplace. However, the cost for holding events is a huge concern. Businesses in a 2019 survey cited increasing costs and lower budgets as the top two challenges they face as they plan events.
This article will provide you with seven tips that meeting and event professionals need to create a memorable experience without breaking the bank as they plan upcoming business events.
1. Be Flexible with the Date
When you contact a venue to begin a discussion about booking, have more than one date in mind. Some days of the week may be more popular than others for certain venues, and they may offer a discount for booking on a day that they need to fill.
2. Choose a Slower Time of the Year
Traditionally, two of the slowest months for restaurants are January because of holiday fatigue and September as families adjust to a post-summer schedule. If you're in an area that depends on seasonal business, such as a beach town or ski area, there's a regular off-season for nearby venues. Ask the event sales staff for a booking date during a time where they need extra revenue and they may be willing to negotiate a deal.
3. Consider Breakfast
Opt for eggs instead of entrees and coffee over cocktails. Breakfast is the least expensive meal of the day, and a continental breakfast served buffet-style is the most cost-effective menu. You can get a little fancier with breakfast stations for special waffles, pancakes, or omelets, but that will include a price upgrade.
More: 4 Ways to Make Sure the Food at Your Event Will Draw a Crowd
4. Be Smart about Amenities
In addition to the space and the food, what else do you need to run your event? The list could include audio/visual equipment, decor, alternate furniture (a work/conference setup instead of dining tables), a lounge area, booths for sponsors, entertainment, and the staff to manage it. Search for venues that offer the amenities you need as part of their event package. If they don't, you will need to hire outside vendors for those services and that will include a cost in addition to what you're spending for the space and food.
5. Avoid a la Carte
Venues often provide packages and a la carte options, which allow you to choose different services, rentals, and food options to create your own custom package. This sometimes results in a more expensive event contract than if you were to start with one of the pre-designed packages. Start with a package and work with the venue's event manager to see if they can cut out some options and reduce the bill.
6. Get Sponsors
You can offset the costs of your event by involving your business' partners or local businesses or vendors who would like to connect with your attendees. Ask them to provide a fee for benefits such as running a booth, speaking at your event, sponsoring swag in the gift bags, or sponsoring a particular part of your event like a meal, a snack break, coffee break, or a cocktail hour. Are you working with multiple departments in your organization on creating this event or will their staff attend? Ask if those departments can pitch in on the budget.
7. Review the Contract
If every penny counts, let your event manager know that you have a small budget and sit down with them to go over the contract. They could point out some ways to save money, such as eliminating options that you don't need or finding small ways to cut costs. For example, you might want to skip the decor because it involves a rental fee and a fee for staff to install and take down the decorations.
More: Master Win-Win Negotiations for Your Contracts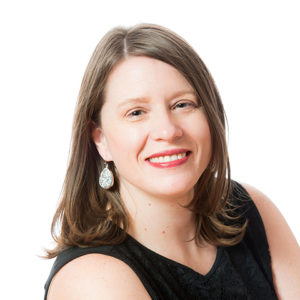 Be Strategic to Stretch Your Budget
If you use these tips, you'll go into your event planning mode prepared and ready to run a big event on a lean budget. As you plan more events, you'll learn more ways to save costs. Create a checklist of these tips and add to them along the way to develop a playbook for creating a special occasion that provides resources and services your attendees need while still being frugal.
Azure Collier is the content marketing manager for Tripleseat, a sales and event management web application for restaurants, hotels and unique venues that will increase event sales and streamline the planning process.