Advances in technology and operations make California a leader in earth-friendly gathering
California innovators are actively inventing a more sustainable future in and out of the ballroom. At a time when many are reacting to changes in climate and attendee expectations, the golden state's hospitality sector is leading the way to a future that will continue to welcome change-makers for decades to come. Optimizing for minimal inputs and emissions is not a fad in one of the few states where the economy is thriving while greenhouse gas emissions are shrinking. It is a model for a sustainable economic future.
At Stanford Woods Institute for the Environment in California's Silicon Valley, some of the world's leading researchers are creating climate models for economic impact studies and energy and environmental policymaking. Some 30 miles away, meeting professionals at the ubiquitous customer relationship software company Salesforce have taken a net-zero pledge and are brainstorming ways to keep business moving forward while prioritizing sustainability as a core value in everything from partnerships to customer data tracking and at its annual Dreamforce citywide event.
In Southern California, "ecopreneurs" are innovating the fueling of sprinter vans, alternatives to single-use plastics and much more. And convention centers have gone deep green to make it easier for events to do good while doing business.
Let's look at the legacy of sustainable innovation, where it is going next and what it means for meeting professionals.
A Green Legacy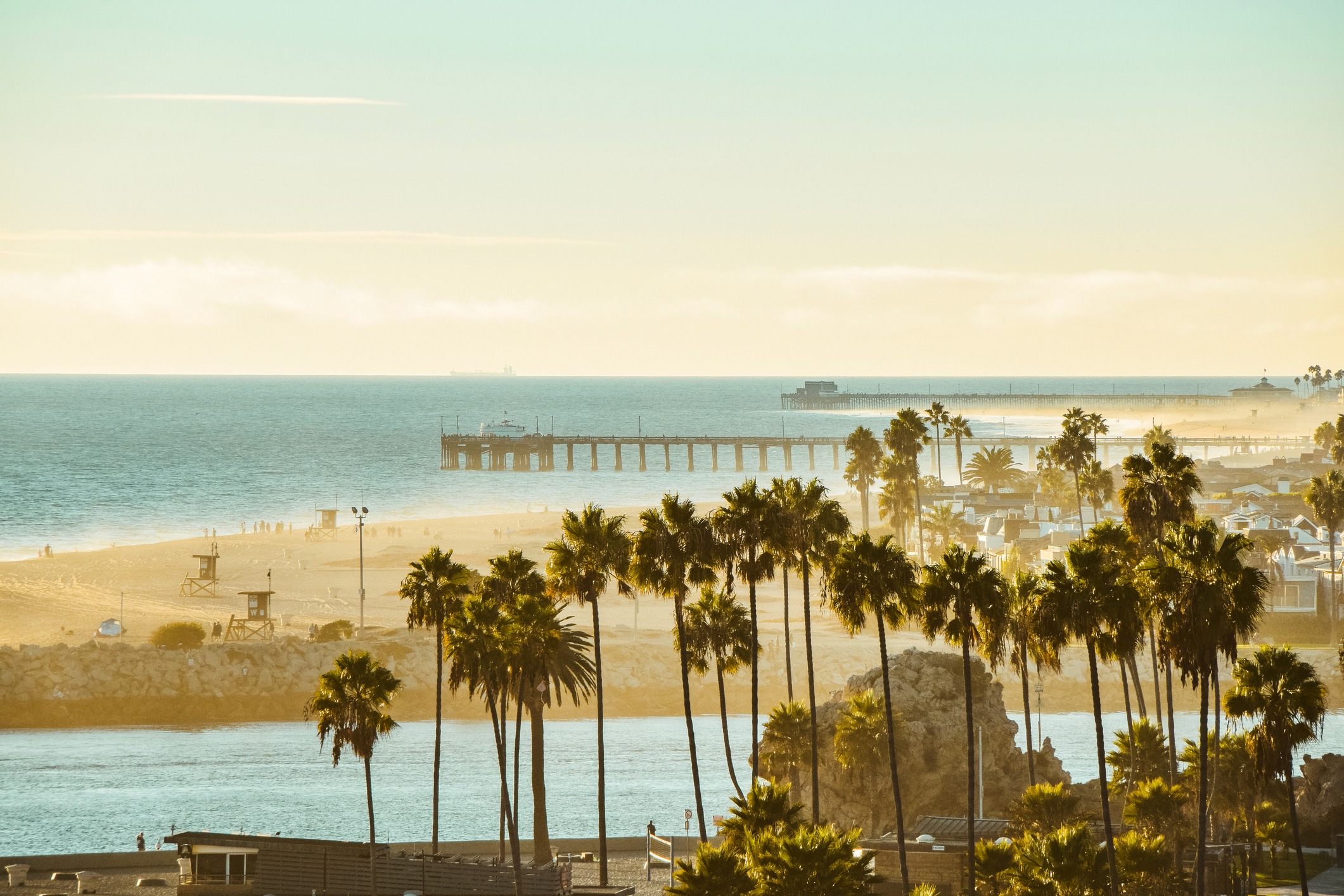 The Golden State has a stories history of bold, green-centric leadership. Dating back to 1892, The Sierra Club helmed by naturalist John Muir was formed to host wilderness outings and eventually succeeded in establishing the National Park Service and the California State Park Commission. The group worked tirelessly to open the eyes of visitors and bureaucrats to the responsibility a community has to protect natural beauty while we still can.
In his book, "The Yosemite," Muir wrote this stunning description of California's enduring charms: "Looking eastward from the summit of Pacheco Pass one shining morning, a landscape was displayed that after all my wanderings still appears as the most beautiful I have ever beheld.
At my feet lay the Great Central Valley of California, level and flowery, like a lake of pure sunshine, forty or fifty miles wide, five hundred miles long, one rich furred garden of yellow Compositae. And from the eastern boundary of this vast golden flower-bed rose the mighty Sierra, miles in height, and so gloriously colored and so radiant, it seemed not clothed with light but wholly composed of it, like the wall of some celestial city… Then it seemed to me that the Sierra should be called, not the Nevada or Snowy Range, but the Range of Light.
Read More: Reno and Tahoe: Ready to Go Right Now
And after ten years of wandering and wondering in the heart of it, rejoicing in its glorious floods of light, the white beams of the morning streaming through the passes, the noonday radiance on the crystal rocks, the flush of the alpenglow, and the irised spray of countless waterfalls, it still seems above all others the Range of Light."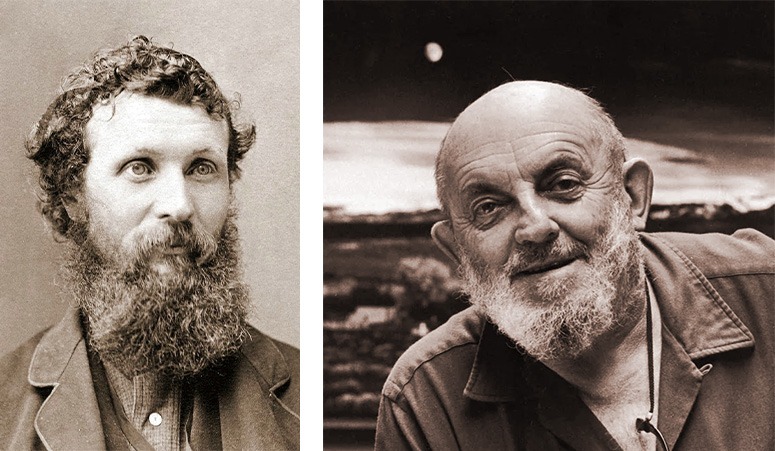 The state is still a place where many come to get lost and reconnect to nature. In Newport Beach where finback, blue and gray whales cruise with dolphins in one of the largest protected marine parks in the world, marine-spotting is a popular group excursion via catamaran yachts.
On storied Highway 1, the rugged 70 miles of Big Sur coast made famous by Sierra Club board member Ansel Adams continues to draw groups looking for connection with the earth and each other. Alila Ventana Big Sur answers the call from the shelter of 100-year-old redwoods with a pampering spa and 12,000 sq. ft. of indoor and outdoor gathering space.
Wide open spaces prevail in Southern California's Santa Ynez Mountains where Alisal Ranch's 10,500 acres beckon with room for groups to roam free.
"From off-the-beaten path experiences to revisiting tried-and-true favorites, California presents infinite possibilities for travelers looking to get out and explore," said Caroline Beteta, president and CEO of Visit California in a statement.
That shining landscape beguiled many over the years to devote their lives to protecting it.
In 1961, Governor Edmund G. Brown created a Secretary of Environmental Affairs role tasked with establishing environmental protections that eventually grew into California Environmental Protection Agency (CalEPA), which oversees everything from air and water quality to recycling.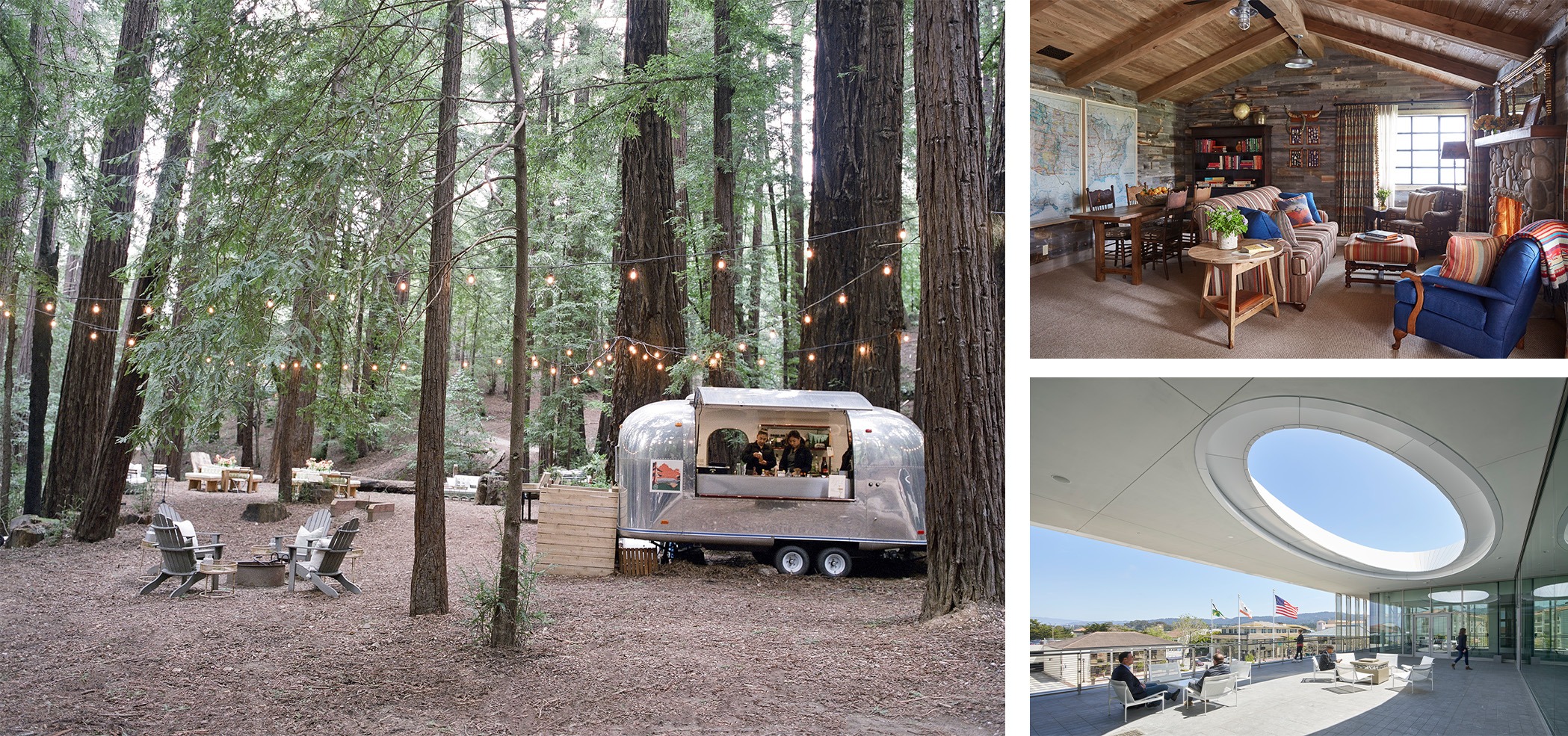 At Stanford Woods Institute for the Environment mentioned earlier, the mission of 268 fellows from seven of the elite university's business schools is: "To produce breakthrough environmental knowledge and solutions that sustain people and planet today and for generations to come." Research includes a plan to replenish California's groundwater and innovations in aquaculture to meet food security needs through sustainable fishing practices.
"From off-the-beaten path experiences to revisiting tried-and-true favorites, California presents infinite possibilities for travelers looking to get out and explore."
–Caroline Beteta, president and CEO, Visit California
A robust bench of experts actively working on the biggest problems facing society today make short work of finding partners and speakers to help you deliver an event that leaves the world better than when you arrived. You may even inspire attendees to do better while you are at it.
Sustainable Meeting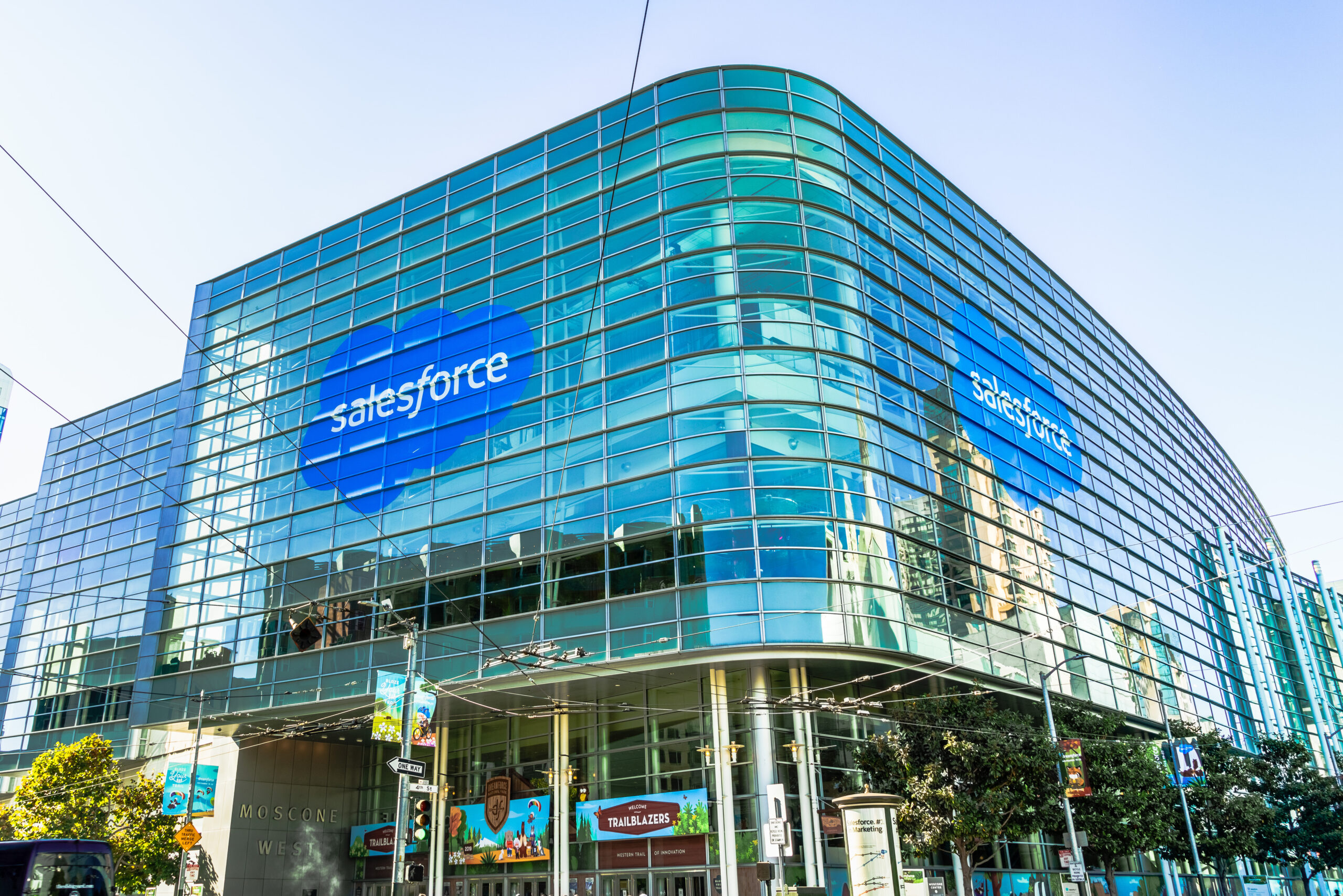 That culture of environmental protection is a natural fit with companies prioritizing sustainability as a way of doing business better. San Francisco-based Salesforce hosts a series of events over the year in addition to its Dreamforce flagship citywide activation in its home city.
Pre-Covid, Dreamforce attracted more than 170,000 people and included a major headliner concert, but it was a smaller, hybrid affair in 2021. The 2022 calendar includes a renewed emphasis on lightening the company's environmental footprint and was greeted enthusiastically by vendors and customers.
"Virtual events during the pandemic proved that Salesforce, its partner ecosystem, and community could all adapt and innovate at the same time. Having said that, we've missed the energy and spontaneity of in-person interactions—there really is no substitute, especially when it comes to Salesforce events," said Lucy Mazalon, head of operations with SalesforceBen.com, a community of Salesforce professionals.
This year, the company officially embedded sustainability as a core company value, joining its values of trust, customer success, innovation and equality. At the same time, it introduced a new product, Net Zero Cloud 2.0—a way for companies to track their greenhouse gas emissions—to help organizations accelerate their own journeys to net zero emissions.
Read More: New Collaborative Course Offers Tips for Easy Sustainable Travel
"In this climate emergency, we need every organization to get to net zero as fast as possible," said Suzanne DiBianca, chief impact officer and executive vice president of corporate relations, in a statement. "Now that Salesforce has reached net zero emissions, we want to use our technology and best practices to help organizations reach their climate goals, too," she added. The product aids in the setting of science-based targets, carbon footprint forecasting, supplier management to track emissions across the value chain and monitoring waste management data.
For its part, the company has been voluntarily reporting on its greenhouse gas emissions since 2012 and is now tying executive pay to environmental, social, and governance (ESG) performance, including two sustainability metrics. Salesforce is on track to reduce business travel emissions intensity by at least 50 percent by 2030 by utilizing business travel policy to maximize more sustainable choices, influence employee behavior, send strong demand signals for sustainable aviation fuel and electric vehicles (EVs), and optimize travel booking technology that empowers responsible choices.
Planet-friendly Venues
Companies such as Salesforce are finding responsible partners in convention centers up and down the state. Recently expanded and reimagined Moscone Center, where Dreamforce is historically headquartered in San Francisco is a LEED Platinum facility, the highest level offered by the U.S. Green Building Council.
It is home to one of the largest publicly owned solar power systems in the nation. The extensive panel array supplies the center with approximately 20% of its power. Daylight harvesting and green electrical technologies allow for zero-emissions electricity.
Solar energy isn't the only way that Moscone has invested in environmental friendliness, explained Lynn Farzaroli, senior director of the Moscone expansion for San Francisco Travel Association, when the project was unveiled in 2019. The center also saves materials that would otherwise go to landfills. Attendees are encouraged to pack up every possible piece of merchandise, including reusable items or shopping bags or gift bags, for reuse and donation. Moscone Center sports an in-house recycling system that decreases the impact of events and makes them easier to clean up for both organizers and staff.
A capture and treatment system for ground and rainwater diverts 15 million gallons a year for reuse both in the center and the surrounding community—irrigation, street cleaning and restrooms. In addition, all cleaning products from hand soap to floor cleaner to paint are environmentally friendly.
Farzaroli pointed out that Moscone's location also reduces its environmental impact. With 20,000 hotel rooms in easy walking distance, as well as a wide variety of restaurants and local attractions, fewer buses and Uber rides are required.
In Southern California, Anaheim Convention Center's (ACC) 1.8 million sq. ft. of function space is crowned with a 2,000-square-foot green roof garden filled with plants and herbs. ACC's "Green Zone" on-site recycling center turns kitchen food scraps into nutrient-rich compost later used for the landscape beautification of the Anaheim Resort district. Additionally, ACC works with "Chefs to End Hunger," which provides meals to the hungry by repurposing and redistributing excess prepared food that would normally go to waste at ACC and participating hotels.
As a result of these and other innovative practices, more than half (54%) of all mixed trash waste is diverted from the landfill each year.
A half hour north on Interstate 5, Los Angeles Convention Center boasts a 2.58 megawatt solar array, making it the largest solar installation on a municipally owned convention center in the U.S.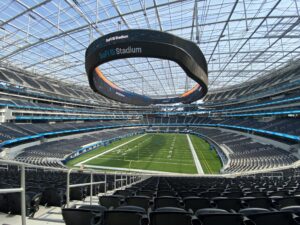 The shiny new SoFi Stadium was built for the NFL Rams and Chargers but is a big winner for meeting professionals looking for sustainable backdrops for any size group. The sweeping roof of the massive outdoor plaza is nestled in an artificial lake filled with recycled water used to keep the surrounding Hollywood Park greenery watered year-round. A natural wetlands and mechanical system filters runoff so not a drop is wasted.
Best of All Worlds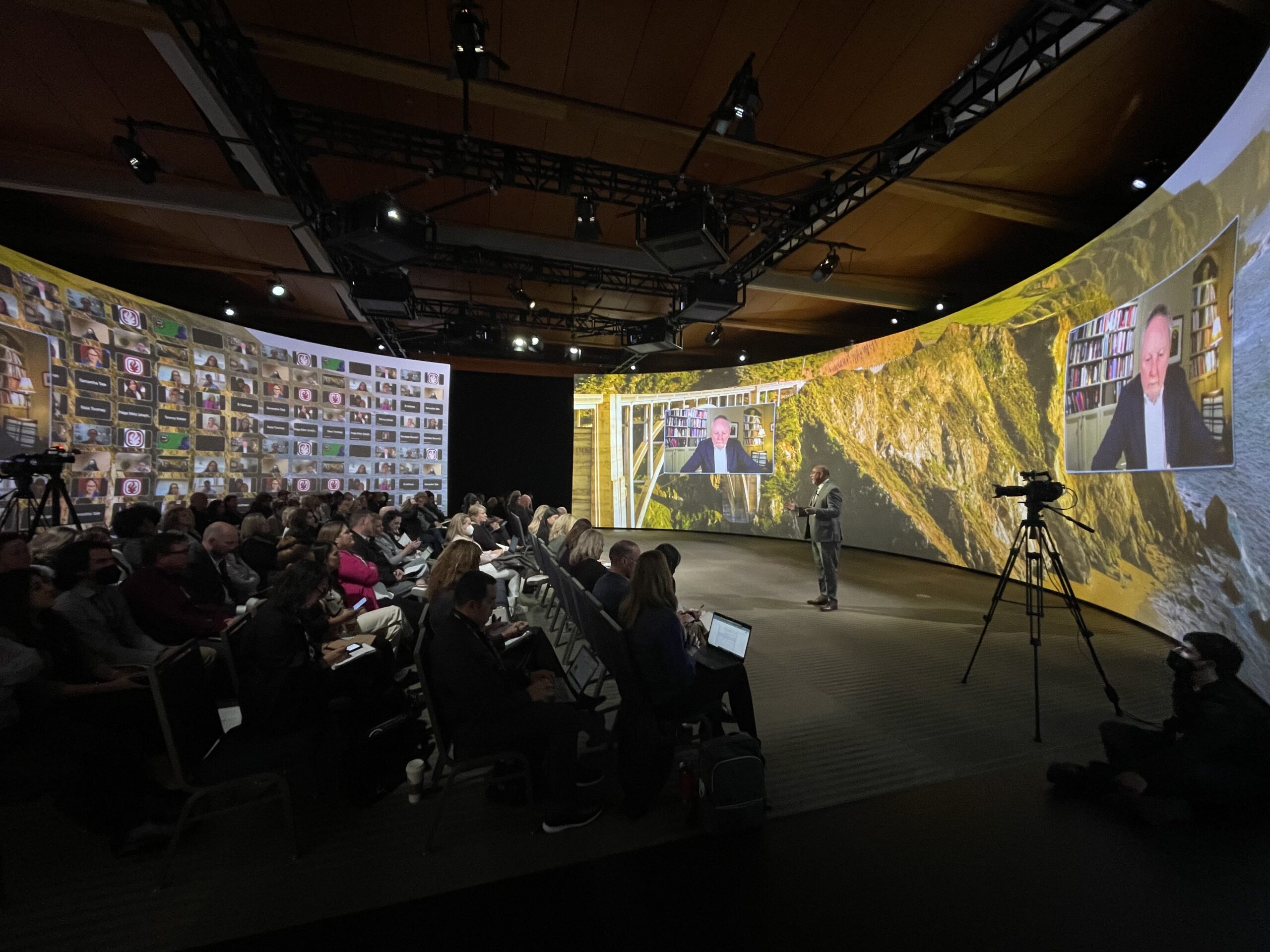 California's innovative spirit includes advances in the streaming technology that allowed people to meet over the last two years and will fuel the hybrid meeting boom of the coming years. California companies and venues are stepping up to simplify the efforts to deliver to all audiences. Since the state is home to leading streaming meeting innovators, the latest solutions for bringing everyone together are close-at-hand.
San Jose-based cloud video conferencing and event platform BlueJeans is not a Covid-come-lately virtual meeting company. Engineers started connecting Skype rooms for on-the-fly conferencing as early as 2011. In 2014 they expanded to interactive, large events and in 2015 integrated with Facebook Live. in 2020, they were bought by Version and now leverage the power of incorporating 5G and mobile edge computing in its flexible, easy-to-use platform.
An hour north on Highway 101, event-management software platform Hubilo also predates the pandemic. The company started in 2015 as an event-tech play designed to increase attendee engagement at in-person events, then pivoted in 2020 to launch an event platform that could host virtual communication. After a total of $153 million in venture funding over the last two years, it has grown into one of the leaders in the space, servicing companies such as Blackboard, Walmart and Roche Pharma.
With all that hybrid meeting power in their backyard, California venues are empowered to incorporate audience-extending technology in their meeting rooms, providing turnkey solutions for meeting professionals looking for their own platform expansion.
Of course, the capital of big and small screen production is steeped in options for streaming content. If Los Angeles Convention Center can pull off The GRAMMYs, it should be able to handle your keynote in 860,000 sq. ft. of meeting space with close-up-ready lighting, sound and IT infrastructure. In fact, the facility hosts an average of 300 events annually for as many as 39,000 people.
At Anaheim Convention Center, a partnership with Encore AV services and Smart City Networks delivers the excitement of the keynote, panel and breakout to a global audience. Visit Anaheim has also been connecting planners with a local production studio, VCI Events, as a second option to host even more robust virtual components. It features a customizable LED wall that rivals any broadcast election night set-up.
Read More: Site Inspection: Reimagine Anaheim
A full-time staff of experts in system engineering, operations/logistics, project management, client services, administration and more than 290 freelancers nationally make easy work of the most complex program.
For upcoming events, the Visit Anaheim team now asks event organizers whether they're considering a hybrid event or a virtual component in order to match them with the best solution, "a question we didn't ask a year and a half ago," shared Jay Burress, president and CEO of Visit Anaheim, in a statement when the resource was unveiled in 2021. "And I think we'll see that for a while, as the meetings and conventions industry comes back to life."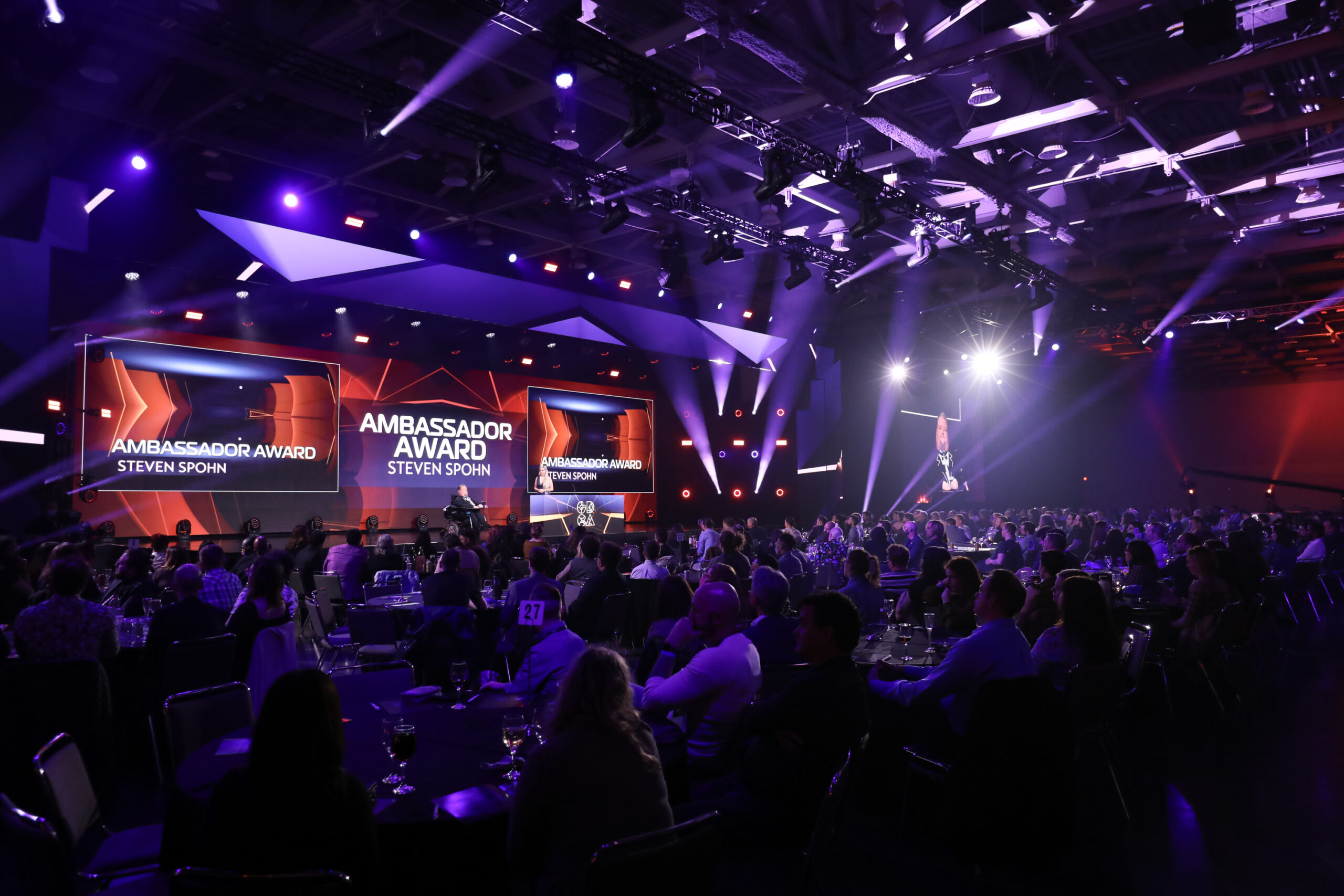 Farther north on the beautiful Central Coast, Monterey Conference Center and Immersive Design Studios built a 10,000-square-foot CANVAS Studio for virtual or hybrid meetings. The second-floor space in Steinbeck Ballroom is equipped with 360-degree wraparound screens and Immersive Design Studios' CANVAS software platform. Meeting and event speakers can see thousands of remote attendees on the screens at once. The platform lends itself to zooming in on any individual on the fly for spontaneous and authentic interactions with the in-person audience.
Back in San Francisco in March, the 2022 Game Developers Conference celebrated the art and science of making games at a hybrid event beamed from the show floor at Moscone Center where 200 exhibitors and more than 1,000 speakers gathered. It was the 36th running of the week-long show and covered everything from animation to machine learning.
The keynote at The Developer's Renaissance focused on empowering developers to "kill it with kindness" when it comes to diversity, equity and inclusion. The crowning jewel will be the 24th annual Independent Games Festival Awards, which will be livestreamed on the organization's official Twitch channel.
"The video game industry is able to join together again to share their learnings, celebrate their successes and breathe a collective sigh of relief," said Informa Tech Vice President of Entertainment Katie Stern in a statement. "This is the first GDC of many to come that will again be a space for game industry to meet and where professionals can learn and grow."