There are some things even the best planners just can't plan for. So in the meantime, take care of yourselves while we plan for better days ahead. When you're ready to get back to business, we'll be ready for you.
WHEN THE TIME COMES
A successful event is about more than just great facilities, it's about experiences that inspire purpose and promote connection. With a backdrop of natural beauty and manmade fun, Wisconsin Dells, "The Waterpark Capital of the World!®" offers the perfect combination of inspiration and innovation for when the time comes to return to business.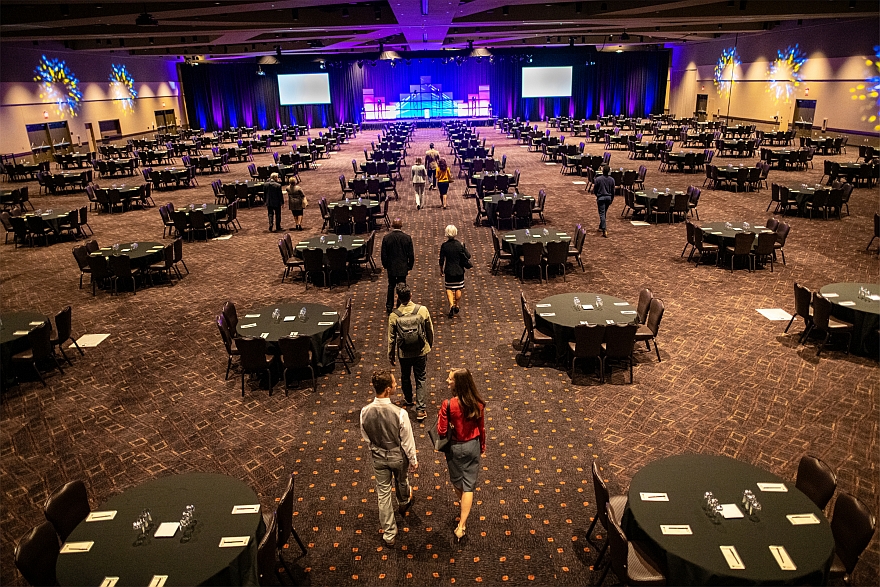 MEETING SPACE
In addition to being a top tourism destination, Wisconsin Dells has quickly risen to become a top Midwest meeting destination, hosting more than 5,600 meetings and conventions each year. With over 500,000 sq. ft. of meeting and convention space ranging in size from 250 sq. ft. to 90,000 sq. ft., plus state-of-the-art-facilities and personalized planning services, we make it easy to meet here. Feedback from business groups is that they find it easy to move through their agendas thanks to newer conference facilities at many of the area's waterpark resorts and convention centers.
ACCOMMODATIONS
With more than 8,000 rooms, from hotel suites, to a rustic retreat, to lakeside condominiums, Wisconsin Dells offers a wide variety of lodging options for groups of all sizes. However, it's the waterpark resorts that are the biggest draw. They're great fun for grown-ups and a plus for attendees who want to bring along the family.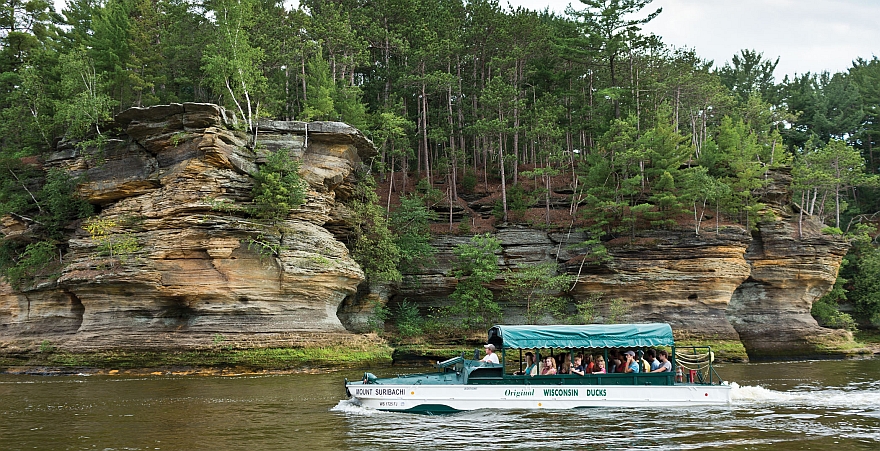 ATTRACTIONS
The area's resorts and convention centers offer meeting space, guest rooms, restaurants, and attractions all under one roof. For those looking for an authentic experience, Wisconsin Dells offers amenities appealing to nearly every interest including waterpark fun, championship golf courses, multiple spas, a 24-hour casino, and a wide variety of shopping. In Wisconsin Dells, your event won't just be successful, it'll be inspirational.
FOOD & BEVERAGE
When you're not attending meetings or careening down waterslides, consider indulging in one of the areas 90+ restaurants. From sports bars to supper clubs and everything in between, you'll be sure to find something for all tastes.
TRANSPORTATION
Local Transportation: Rideshare services, taxis, shuttles and limousines offer in area transportation services and airport transfers upon request.
By Train: There is an Amtrak station located in the heart of downtown Wisconsin Dells.
By Air: Located 50 minutes from Dane County Regional Airport or 2 hours from Milwaukee's Mitchell International Airport.
Make a splash and start creating your event in Wisconsin Dells. Call (888) 339-3822 or visit MeetInTheDells.com to start planning today!
QUICK FACTS
500,000 sq. ft. of indoor meeting space
90,000 sq. ft. of contiguous exhibit space
Maximum theater capacity of 3,136
Maximum banquet capacity of 3,300
More than 8,000 rooms, ranging from hotel suites, to lakeside condominiums to rustic retreats
Diverse dining options with over 100 area restaurants
Seven golf courses, two of which are championship courses
CONTACT INFORMATION
MeetInTheDells.com
sales@wisdells.com