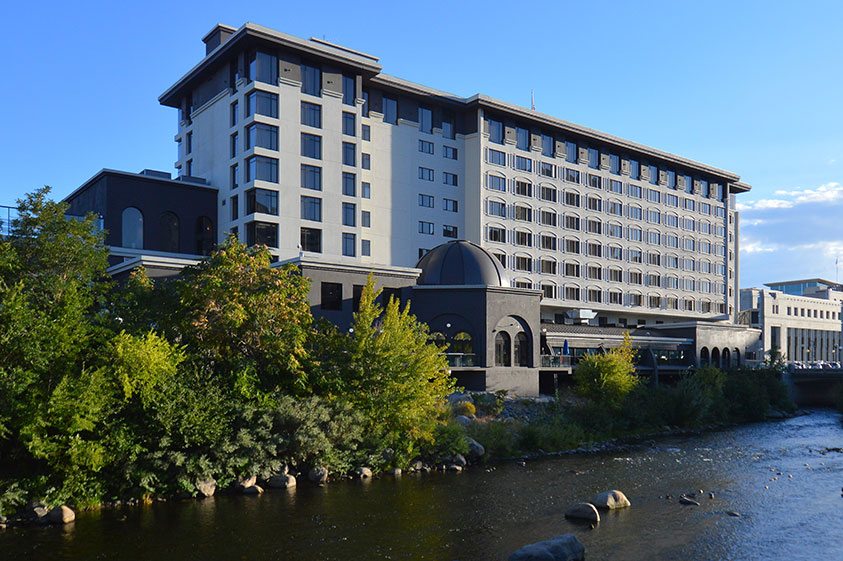 The Renaissance Reno enjoys an enviable location within Reno and the greater Reno/Tahoe region. Guests have Reno's thriving food and craft beer scene, 50-plus annual festivals, growing arts culture, and nearby hiking and biking trails at their fingertips. To assist in exploring these local gems are Renaissance Navigators, neighborhood experts, who help craft an unforgettable experience discovering true local flavors and activities. Travelers have easy access to the property via complimentary transportation to and from Reno-Tahoe International Airport, situated only 3 miles away. The hotel is also located within 35 miles of 15 top ski resorts.
Although guests are bound to find some local favorites in the vibrant neighborhood, the hotel features an excellent selection of food and drinks on-site. There are three bars with craft beer, custom cocktails and al fresco seating over the river, a coffee shop providing light fare and Lighthouse Coffee and the full-service restaurant, The Shore helmed by executive chef Jacob Burton.
The sprawling 12,000 square feet of former casino space was converted into Bundox Bocce, a venue that features seven indoor bocce courts, two 50-foot projection screens, and a restaurant and bar. Bundox Bocce, whose name pays homage to a former Reno restaurant, also features a newly built 10,000 square-foot outdoor patio that accommodates a full service bar, outdoor dining area, private event space and two additional courts.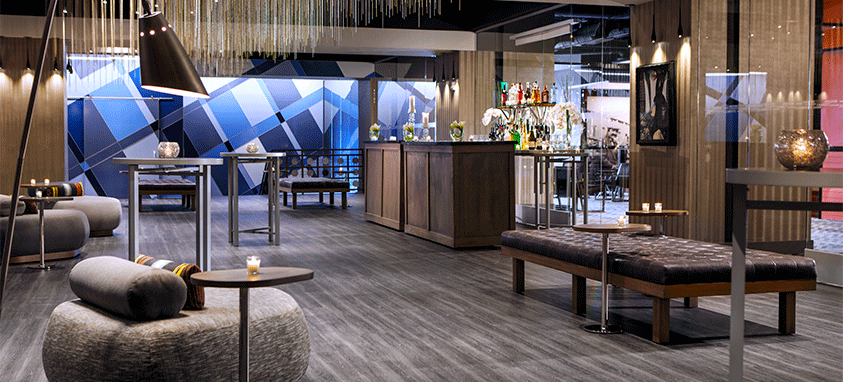 Further amenities include a seasonal rooftop outdoor pool, state-of-the-art exercise facilities, 38,200 square feet of flexible meeting and event spaces and eight breakout rooms. The hotel's mantra "It's Business Unusual," encourages guests who crave unexpected experiences to defy business travel conventions.
Reno joins the likes of Paris, Dubai, New York and Austin, with each location providing a unique experience that offers unconventional programs that help travelers discover rich, local experiences.