Anaheim, Orange County remains a vibrant and evolving destination for meetings. Centrally located in Southern California, Orange County is accessible from four major airports so guests have plenty of arrival options. Plus, the Anaheim Convention Center, the largest on the West Coast, is about to open an additional 200,000 square feet of flexible, carpeted space which will include 100,000 square feet of column-free space on the top level and finished ceilings with movable air walls offering a variety of meeting room layout options. With our new flexible meeting space, your set-up can be as creative as you are. We can give you small and intimate spaces or hugely impressive ones—all at the same time!
If you had a venue along our 42 miles of coastline in mind, our destination experts can help you create an extraordinary local experience steeped in Southern Californian charm. For Visit Anaheim, it's all about surprising and delighting your imagination and making you, and your guests, feel special.
GET AN EARLY ADVANTAGE
Visit Anaheim offers pre-meeting services guaranteed to build excitement among your exhibitors and attendees with complementary customized marketing and welcome programs.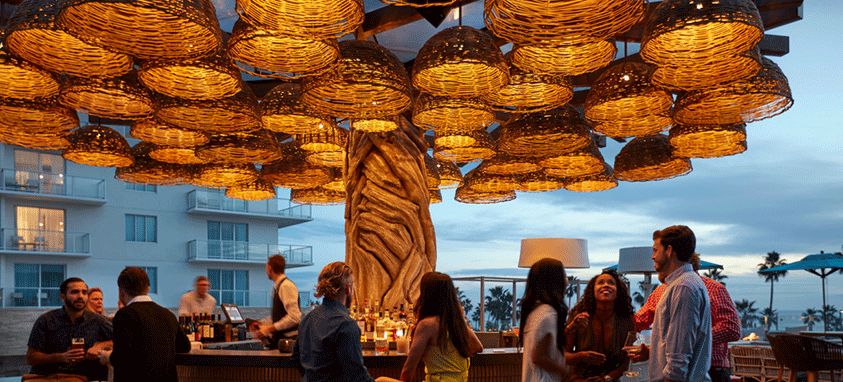 BUILD AN UNFORGETTABLE EXPERIENCE
Leverage our knowledgeable team to help you create an effective bid strategy to maximize your room blocks. Visit Anaheim will also arrange site inspections and provide you with details on community events that will impact your meetings, as well as the latest hotel renovations and destination updates.
OUR AWARD-WINNING TEAM, AT YOUR SERVICE
As true destination experts we're excited to be able to assist you in finding the right hotels, venues, transportation, and dining and entertainment options. We'll help you discover all that Anaheim and Orange County have to offer.