On this episode of What One Thing? Smart Meeting's Vice President JT Long chats with The Party Scientist Jacques Martiquet to explore the concept of bringing joy to events, turning attendees from spectators into connectors and the impact of movement and music on attendees.
Read more about how to create engaging events from Martiquet here.
Don't Miss a Podcast Drop.
Listen to Smart Meetigns on Spotify today!
Brought to you by: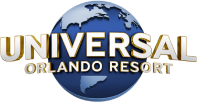 Listen to more What One Thing? podcasts on smartmeetings.com here.