Opening late January 2021, the new property will bring 255 guest rooms to the DFW area with the latest generation of Marriott room design, including energy-conserving features and space-efficient room layouts. A streamlined facade is made of stone and glass, complementing tree-lined streets and elevated pedestrian walkways. It boasts 13,000 sq. ft. of meeting space, an all-day lounge and cafe, fitness center and a pool deck with panoramic views. The hotel is within walking distance of downtown Dallas and multiple hubs of retail and entertainment.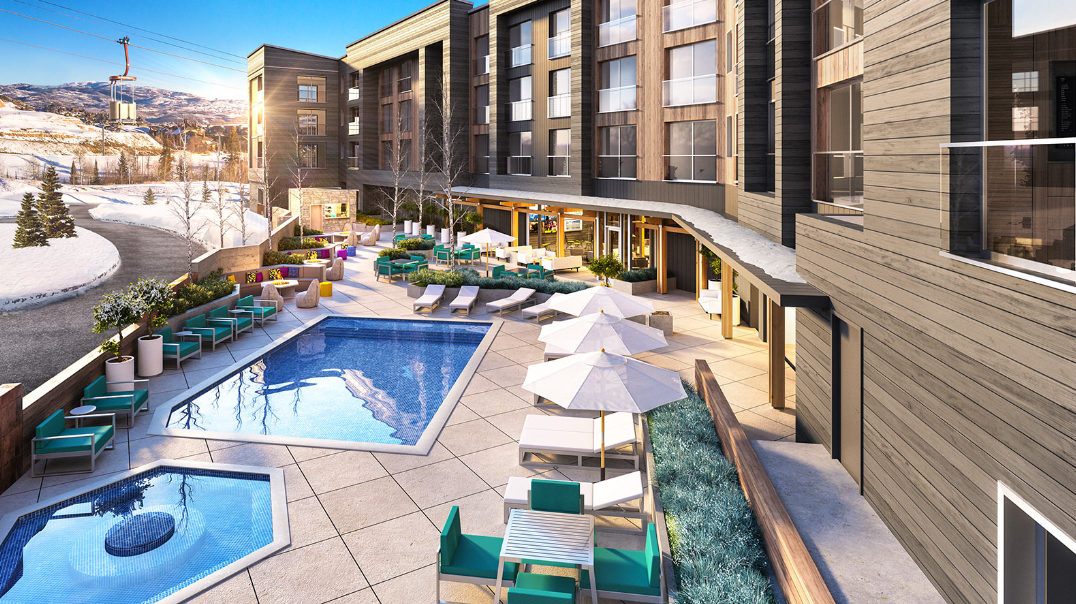 London-based hotel group Yotel opened this first property under its Yotelpad concept this month. It offers 144 "pads" at the base of the largest U.S. ski resort. Pads come in various sizes and arrangements, the largest housing up to seven people with an innovative setup, including multiuse furniture so guests can reconfigure the space for the use they wish. The tech-equipped hotel features a 24/7 gym, a farm-to-table grab-and-go kitchen, and ski valet service.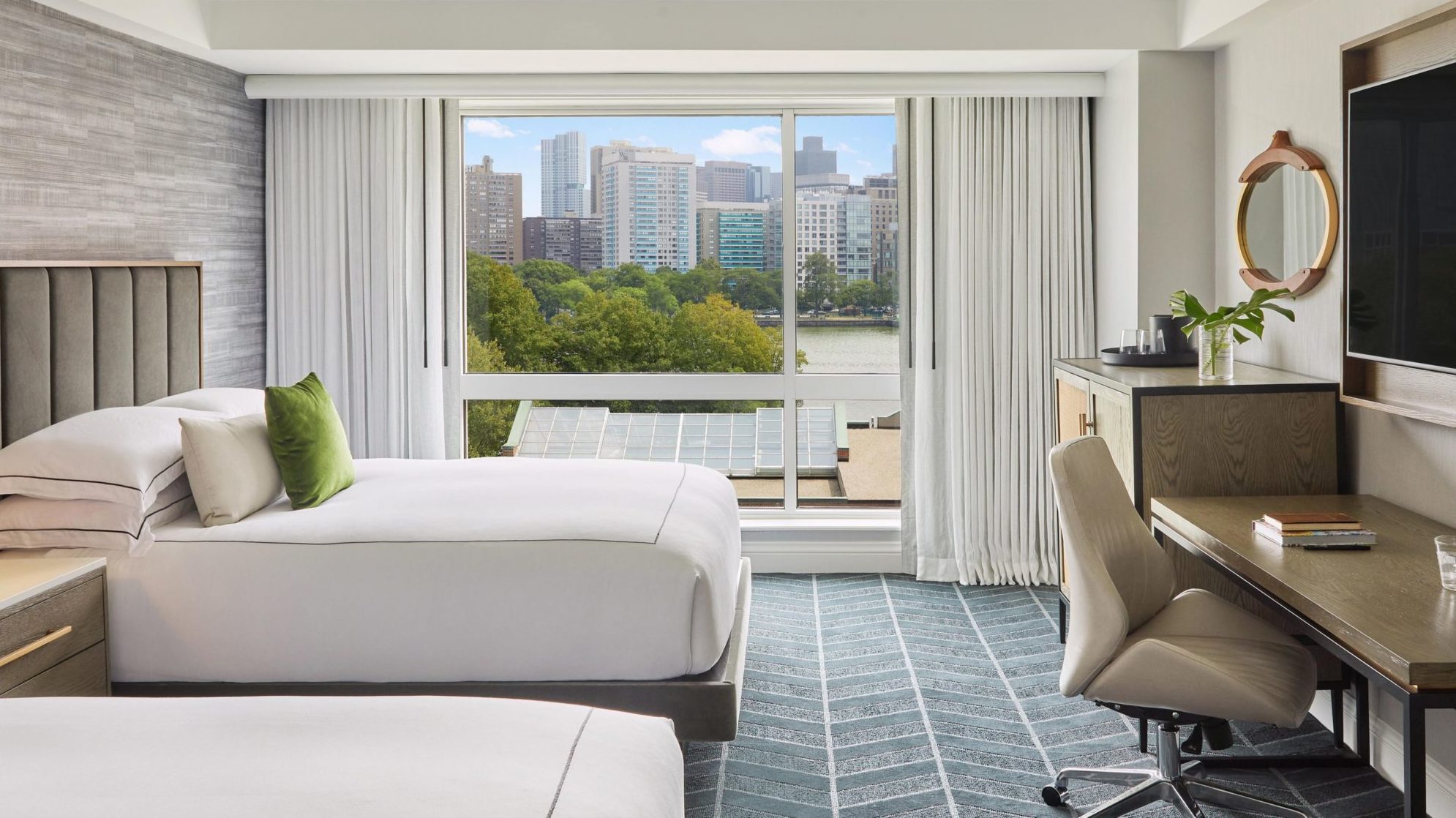 This East Coast hotel recently completed a renovation of all 237 guest rooms, re-evaluating decor for functionality, simplicity and a modern design that reflects the spirit of both Cambridge and Boston. Wave-patterned blue carpet mimes the Charles River, which guests can also admire from their abodes—all guest rooms boast floor-to-ceiling windows—and literary nods harken to the area's academic history. The property plans a like-minded revamp of the common areas, lobby and meeting spaces in Phase Two.

The brand's fourth property in Greater China has just opened, with 245 guest rooms and suites. Discerning guests can request their chosen design palette, as some rooms are decked with lush blues recalling the coastal landscape while others are grounded in the warmer hues of earthy tones. The lush garden mansion highlights botanical features, creating a serene space that blends local heritage and international culture. Three dining concepts span from Fuijan cuisine to Western and European dishes, and a promenade down the grand staircase yields afternoon tea at Peacock Alley.