Harris Sakalis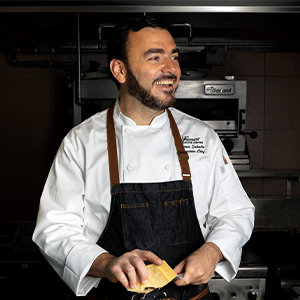 Sakalis is executive chef for Fairmont Vancouver Airport's Globe@YVR Restaurant and Jetside Lounge. Sakalis arrived in Canada from Thessaloniki, Greece, in 2016, at Fairmont Jasper Park Lodge in Alberta as executive chef, his most recent role. He has also worked as executive chef for Fairmont Southampton in Bermuda and Rosewood Abu Dhabi as chef de cuisine.
Adam Middleton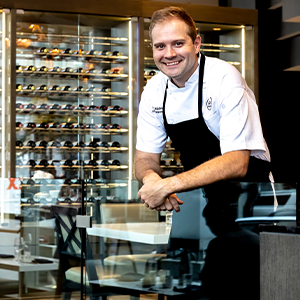 Fairmont Waterfront's ARC Restaurant + Bar in Vancouver, British Columbia, named Middleton executive restaurant chef. Middleton comes from Nemesis Coffee in Vancouver, where he worked as executive chef and partner for the last two years. Before this, Middleton worked in the United Kingdom with Wolseley Hospitality Group, where he worked as head chef of several of its venues, Bellanger, The Delauney and Colbert.
Savanna Brodar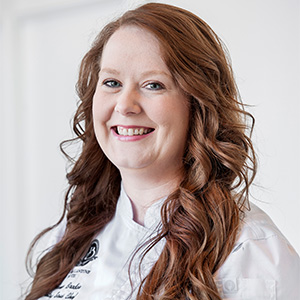 Brodar has been named executive pastry chef for The Ballantyne, A Luxury Collection, Charlotte in North Carolina. Brodar previously worked as pastry chef at Kimpton Tryon Park Hotel in Charlotte. Before this, she was executive pastry chef for The Grand Bohemian Hotel, also in Charlotte.
Marc Boussarie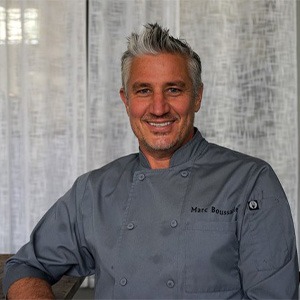 Boussarie is executive chef for Snow King Resort in Jackson Hole, Wyoming. Boussarie most recently worked as executive chef with The Whistling Grizzly at The Wyoming Inn, as well as Wort Hotel in the same role. Before working in Wyoming, Boussarie worked in California for 21 years, at dining locations such as Public School Restaurant + Bar, where he was corporate chef.
Anthony Fantaroni
Fantaroni is director of food and beverage for Greyfinch Chatham Inn's sister restaurant The Wild Goose Tavern in Massachusetts. Fantaroni most recently worked as assistant director of food and beverage for Ocean Edge Resort & Golf Club in Brewster, Massachusetts. He also worked as general manager for British Beer Company in Framingham, Massachusetts and operations manager for Tavern On The Wharf in Plymouth, Massachusetts.
Erik Nygren and Ana Panelli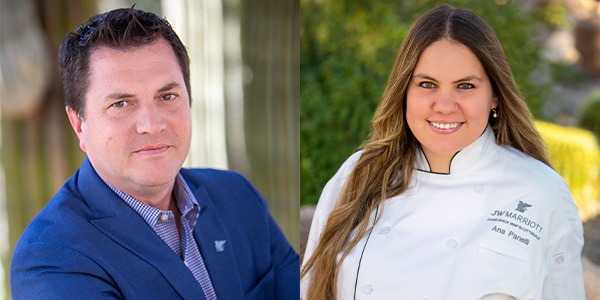 Nygren is director of food and beverage, and Panelli is pastry chef for JW Marriott Scottsdale Camelback Inn Resort & Spa in Arizona.
Before this new venture, Nygren worked as director of food and beverage for Gila River Resort & Casino in Chandler, Arizona. He has also worked with Marriott International, working with properties such as Miami's Marriott Biscayne Bay as director of operations and Los Angeles Airport Marriott as director of food and beverage.
This new position serves as a promotion for Panelli. She has worked in several F&B positions since joining JW Marriott Scottsdale, including pastry cook and assistant sous chef.
Jeremy Degras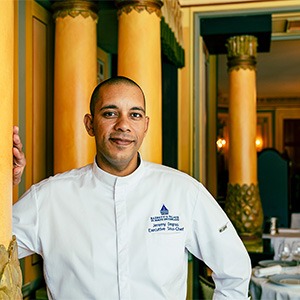 Degras has been promoted to executive chef for Badrutt's Palace in St. Moritz, Switzerland. He previously worked as executive sous chef. Before this, Degras worked in France, as Michelin-starred restaurants such as Restaurant La Rotonde and Restaurant Le Quartier Gourmand, as chef de partie and executive chef, respectively. Before Badrutt's Palace, Degras worked as executive sous chef for The Ritz-Carlton Ras al Khaimah in the United Arab Emirates.