Roland Duerr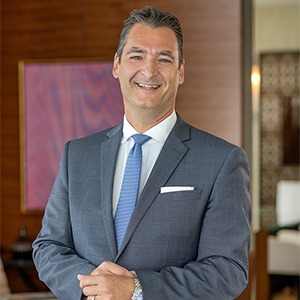 Duerr is managing director for Rosewood Munich, scheduled to open in 2023. He has been with Rosewood for more than 10 years, currently working as managing director for Rosewood Abu Dhabi. Before Rosewood, Duerr held leading positions with Jumeirah Beach Hotel and Burj Al Arab in Dubai, Four Seasons Hotel Berlin and Jumeirah Essex House in New York City.
Jason Perkins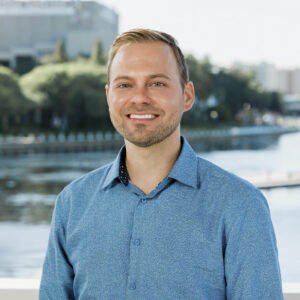 Perkins is general manager for The Karol Hotel in Pinellas County, Florida. Perkins comes from Lexington Marriott City Center & Residence Inn in Kentucky. His experience working with the Marriott International is extensive, having also worked as director of services at Charlotte Marriott City Center in North Carolina, as well as Hotel Adagio in San Francisco and W Atlanta Downtown.
Adam Duffey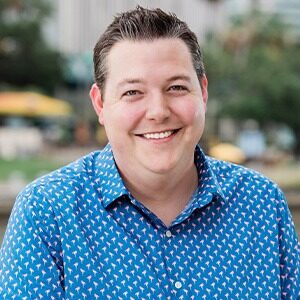 Before his new position as general manager for Fenway Hotel in Dunedin, Florida, Duffey was opening general manager of The Karol Hotel (which Jason Perkins now holds, see above), recognized as TripAdvisor Travelers' Choice and AAA Four Diamond. Duffey also worked in leading roles for Staybridge Suites Hotels and Marriott International in the Tampa/St. Petersburg, Florida, area.
Kerry Murtaugh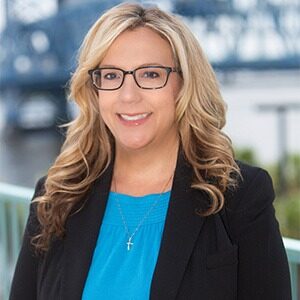 Hyatt Regency Jacksonville Riverfront in Florida named Murtaugh senior sales manager. Murtaugh previously worked at Hyatt Lodge Oak Brook Chicago as group sales manager. Before this, she worked with Hyatt Regency Lisle in Illinois, where she led group business in the corporate and SMERF markets, as well as The Drake Hotel in Oak Brook, Illinois, where her career began.
Friedrich Von Schonburg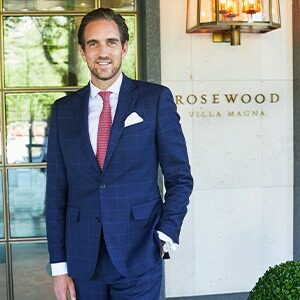 Rosewood Villa Magna in Madrid, Spain, appointed von Schonburg managing director. Von Schonburg was previously general manager for El Palace Barcelona. Before this, he spent a decade working in London, including COMO Metropolitan London, The Savoy and Rosewood London, working as opening director of guest relations, as well as The Connaught and Claridge's as director of rooms.
Isabel Anderson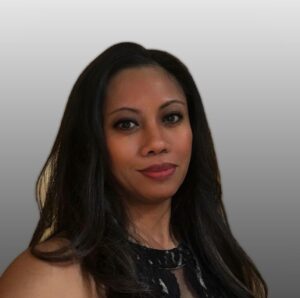 Anderson is director of sales and marketing for Hilton Alexandria Mark Center in Virginia. She comes from DoubleTree by Hilton Hotel Sunrise of Sawgrass Mills in Florida, where she was director of sales and marketing. Before this, she worked as senior sales manager at DoubleTree by Hilton Ocean Point Resort and Spa, and DoubleTree by Hilton Guest Suites.
Heather Nelson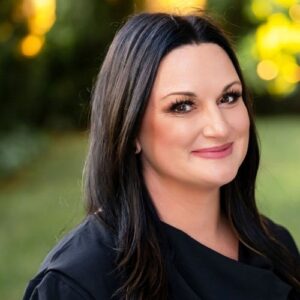 Entire Productions Inc. in San Francisco named Nelson business development manager. Nelson has a long history working in the Bay Area, having worked with Encore Event Rentals—which serves the northern Bay Area—prior to her new position. She also worked as event and sales manager for Sheraton Sonoma County­­ in California.
Laurent Myter, Martin Koerner and (Peter) Ye Chang Sheng

Myter is group general manager, Koerner is group commercial director and Sheng is resort manager for The Anam Muiu Ne in Cam Ranh, Vietnam.
Myter comes from YTL Hotels, where he spent the last 26 years, most recently working as executive vice president of operations in Kuala Lumpur, Malaysia. He has also been president of Small Luxury Hotels of the World's International Advisory Board of Hoteliers.
Before this move, Koerner helped establish Optimum Hospitality, a hotel and resort asset management and hospitality consultancy company, working as a principal partner in the operation. He also worked as Alma Resort Cam Ranh's commercial director.
Sheng previously worked as executive assistant manager for Anam Cam Ranh, having initially joined the property as executive chef. He has also worked as a chef at InterContinental Hotels and Hilton Hotels & Resorts properties in South Africa, as well as Mia Resort Nha Trang in Vietnam as executive chef.
Chris Riccardi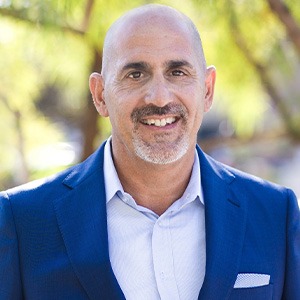 Riccardi has been named senior vice president of global sales strategy by KSL Resorts. Riccardi previously worked as senior vice president for Outrigger Hospitality Group. Before this, he was executive vice president for Associated Luxury Hotels International, director of sales for The Ritz-Carlton in Naples, Florida, and senior sales manager for Renaissance Wailea Beach Resort in Maui.
Laurent Ebzant
Park Hyatt New York named Ebzant general manager. Ebzant previously worked as general manager at Grand Hyatt Rio De Janeiro, and before this as general manager for Hyatt Regency Casablanca in Morocco, as well as Kempinski Hotels in Accra, Ghana; and Geneva.