Victor Diaz
Diaz is director of operations for Hyatt Regency Lake Washington in the Renton, Washington. Before his new position, Diaz was director of operations at Grand Hyatt San Diego. Diaz has worked in numerous positions at various Hyatt Hotels properties; before the San Diego role, he worked as executive housekeeper at Hyatt Regency New Brunswick in New Jersey and Hyatt Regency Dallas, among other positions, beginning in Puerto Rico, his birthplace.
Chandra Allison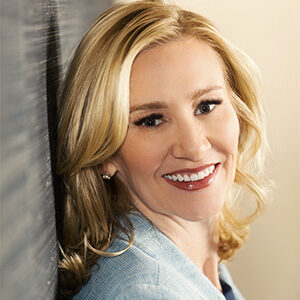 Allison is senior vice president of strategy and growth for meetings, conventions and exhibitions for Oak View Group (OVG), a venue development and investment company for the sports and live entertainment industry. Allison comes from a 24-year tenure with The Venetian Resort Las Vegas, her most recent role being senior vice president of sales and marketing for MICE and leisure. She will lead the design and development of OVG's Las Vegas Hotel and Casino project, slated to open in 2026.
Read More: Oak View Group Is Leaving a Trail of Partnerships
Sean Sullins and Cody Sanderson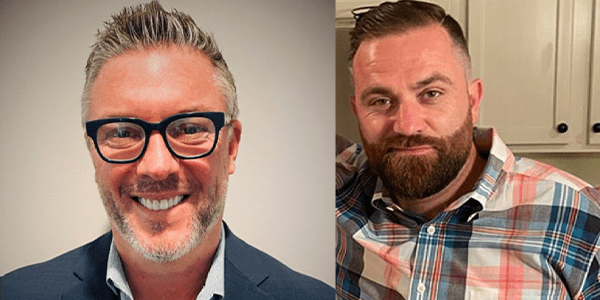 Sullins is executive vice president of sales and Sanderson is executive vice president of strategic partnerships for iPromo, a company that specializes in promotional products, corporate gifting and company store solutions.
Sullins is bringing more than 27 years as an executive sales leader and coach to his new role.
Sanderson comes from a decades-long stint with Overture Promotions in Chicago, where he worked as senior director of national accounts. Including this, he brings more than two decades of brand and corporate merchandising to his position with iPromo.
Eugene Mardell and Melanie Bruce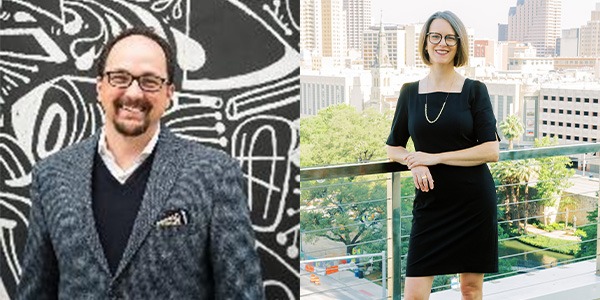 Mardell is general manager and Bruce is director of sales and marketing for Thompson San Antonio—Riverwalk.
Mardell has spent more than two decades working with Hyatt, in the United States and the United Kingdom, his birthplace. Most recently, Mardell worked as opening hotel manager for Thompson Austin and tommie Austin in Texas. His other experience with Hyatt includes working as hotel manager for Hyatt Grand Central New York and director of food and beverage for Hyatt Regency Tamaya Resort and Spa in New Mexico.
Bruce has also worked with Hyatt before her new position, previously working as area director of sales for Grand Hyatt San Antonio River Walk and Hyatt Regency San Antonio Riverwalk. She has also worked at Hyatt properties in Houston and Southern California.
Kelly Cavers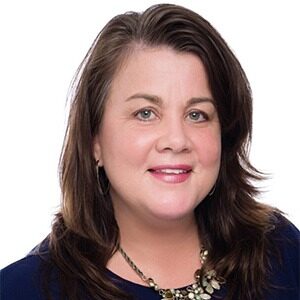 Discover The Palm Beaches in Florida has promoted Cavers to chief sales officer; she previously worked as senior vice president of group sales and services. Before joining The Palm Beaches, Cavers worked with other destination marketing organizations, such as Choose Chicago, where she worked as vice president of intermediary sales, and San Diego Convention & Visitors Bureau, where she worked as national sales director.
Joe Pagone
White Lodging named Pagone regional vice president. Before this, Pagone was a longtime Kimpton Hotels & Restaurants executive, most recently working as vice president of hotel and restaurant operations. His work with Kimpton has also led him to positions at Hotel Allegro and Hotel Palomar in Chicago, Hotel Monaco in Baltimore and Hotel Van Zandt in Austin, Texas.
Jeanne Goldschmidt
Visit Jacksonville has welcomed Goldschmidt as director of convention sales. Most recently, Goldschmidt was executive director of the Aspen Institute of Technology. Before this, she worked as executive director of Pasadena Convention & Visitors Bureau, as well as Connecticut Convention Center, Rhode Island Convention Center and Providence-Warwick Convention and Visitors Bureau.
Mike Culver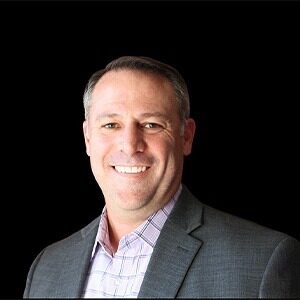 Culver is general manager for JW Marriott Dallas Arts District, slated to open in spring 2023. Culver comes from Marriott Marquis Houston, where he worked as hotel manager. He has also worked as general manager for Houston Marriott Medical Center/Museum District and director of room operations for Barton Creek Resort and Spa in Austin, Texas.
Daniel Jones and Shelby Christensen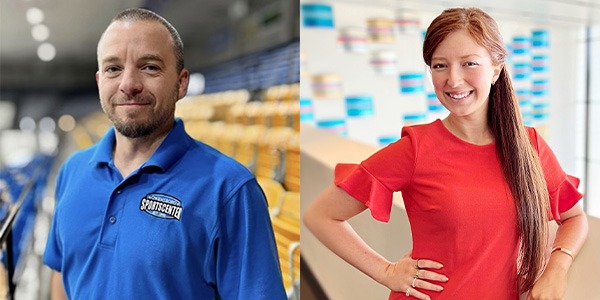 Jones has been promoted to operations and event manager of Owensboro Sportscenter and Christensen has been promoted to event manager of Owensboro Convention Center. Both Kentucky-based properties are managed under OVG360, Oak View Group's management arm.
In June, Jones joined Owensboro Convention Center as an operations team member and was later promoted to operations team lead. His background is in retail sales and he brings more than 15 years of leadership experience to his new role.
Christensen also started at Owensboro Convention Center in June as an operations team and was later promoted to operations team lead.
Sabine Schanzenbach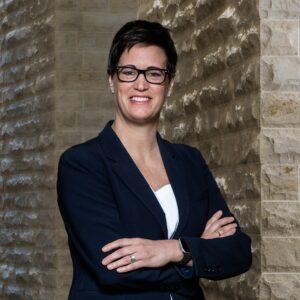 Schanzenbach is director of spa at Dolder Grand's Dolder Grand Spa in Zurich. She has been with the company since 2016, previously working as assistant director of the spa. Schanzenbach has been in the spa, fitness and wellness sector since 2008, including working as spa manager at Hotel Atlantis by Giardino in Zurich and head of sports at Swiss Holiday Park in Morschach, Switzerland.