Editor's note: This Week in Travel (TWT) is your essential guide to smoothing the road from here to there for your attendees and yourself.
Bernie Sanders Demands Airline Accountability, Airlines Blame FAA
 As the news fills with stories of canceled and delayed flights, the airline industry lobbying group Airlines for America (A4A) president and CEO Nicholas Calio wrote to Department of Transportation Secretary Pete Buttigieg on June 24 to complain that "not every air traffic variable is within an airline's control." Calio went on to say that "one of our A4A member carriers estimate that air traffic control (ATC)-related issues were a factor in at last one-third of recent cancellations."
On the same day, Vermont Sen. Bernie Sanders sent a letter to Secretary Buttigieg with demands that meetings and travel planners dealing with participants missing days at events because of flight snafus might applaud.
"All over this country, airline passengers are growing increasingly frustrated by the massive increase in flight delays, cancellations, and outrageously high prices they are forced to pay for tickets, checked bags and other fees," Sanders wrote.
"I am writing today to urge you to take immediate action to substantially reduce the number of airline cancellations and delays in our country and protect the rights of airline passengers throughout our nation."
Sanders pointed out that while the price of airline tickets have "skyrocketed by 38%…airline days have increased by 50% and cancellations are up to 18% compared to where they were before the pandemic."
Read More: Airlines Evolve to Cater to Groups
Sanders cited the nearly $50 billion in taxpayer assistance the aviation industry received from the federal government. He asked for prompt refunds to passengers whose flights have been delayed over an hour, saying that airlines should also be required to cover meals and lodging for passengers of flights delayed more than four hours in addition to a ticket refund and alternative means of transportation.
Sanders also asked Buttigieg to impose fines on airlines for flights that are delayed more than two hours. He asked for full fines of $27,000 per passenger for all domestic flights delayed more than two hours and all international flights delayed more than three hours when passengers are forced to wait on the tarmac. Senator Sanders is also asking for fines to airlines who schedule flights they cannot "properly staff."
Sanders concluded: "Taxpayers bailed out the airline industry during their time of need. Now, it is the responsibility of the airline industry and the Department of Transportation to ensure, to the maximum extent possible, that the flying public and crew members are able to get to their destinations on time and without delay."
Jackson Hole Airport Reopens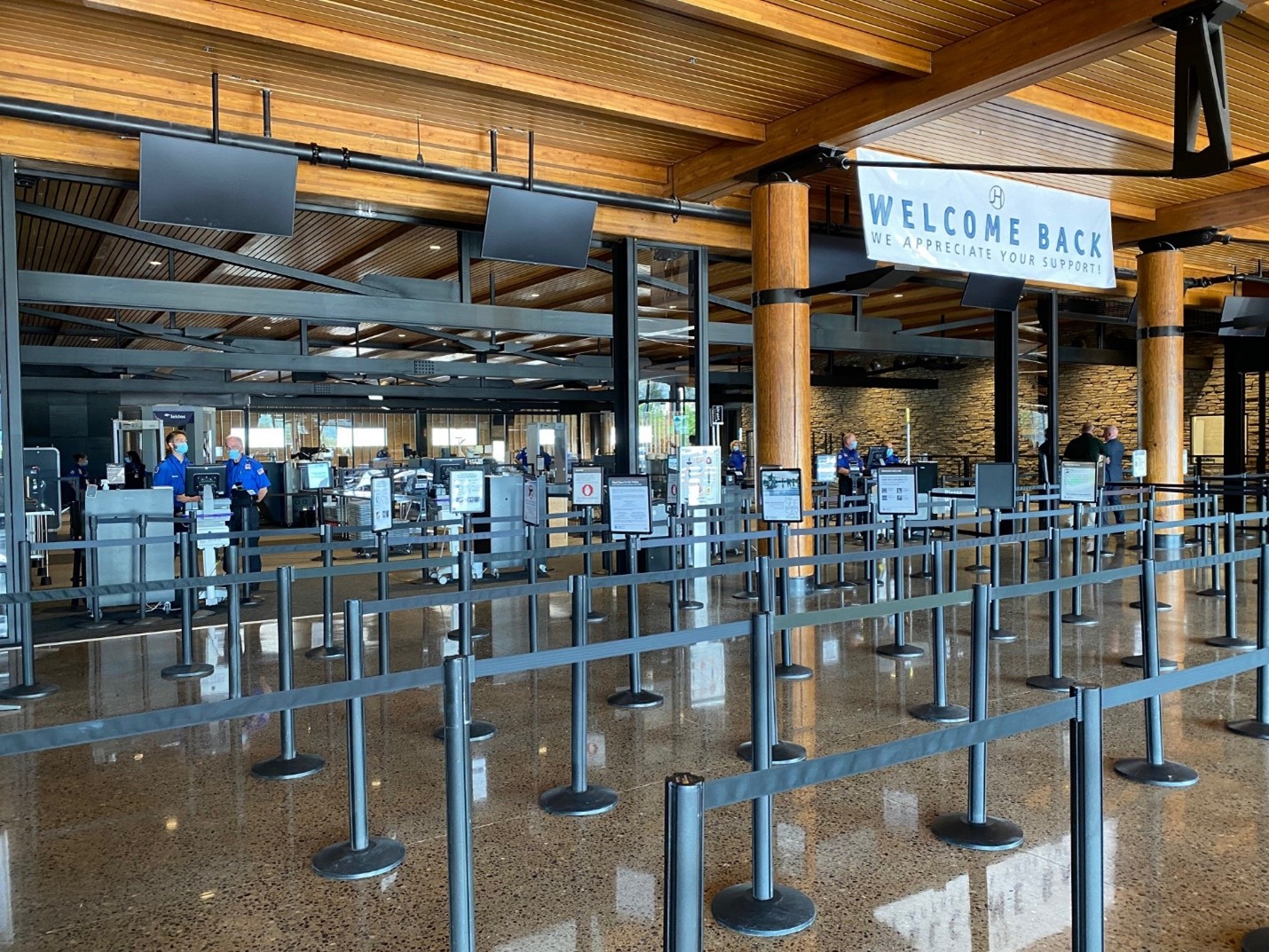 The TSA announced on June 28 that its renovated security checkpoint at Jackson Hole Airport (JAC), previously shuttered for 11 weeks, was now open. Passengers leaving JAC are now screened in a four-lane security checkpoint that also has the TSA PreCheck option.
Additionally, the closure was made way for a new $44-million runway, as well as parking options, which will employ higher fees designed to keep slots for travelers open and available.
Surveys Find Unconcern for Covid, Business Travel Boom
More than half of global tourists are "unconcerned" about the spread of Covid-19, according to surveys run by GlobalData. In a live poll, the data and analytics company said that 57% of respondents are "not concerned" or "not very concerned" about the spread of Covid-19.
Hannah Free, travel and tourism analyst at GlobalData said in a statement that: "The outlook for tourism in many countries is brighter than at any time in the past two years. However, the turbulence and uncertainty of Covid-19 has created several challenges which are likely to further complicate recovery. Rising demand, coupled with mass layoffs and competition for talent with other sectors, has resulted in widespread labour shortages in several tourism economies such as the UK, the Netherlands, and Spain."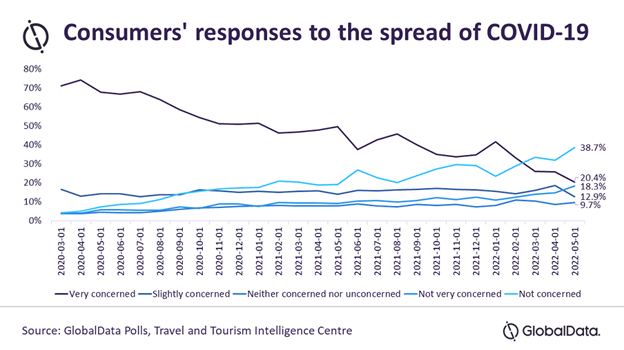 Free added: "The global travel and tourism industry's post-pandemic recovery is gaining traction as pent-up demand for international travel rekindles. According to GlobalData's latest forecasts, on a global scale, international departures will reach 68% of pre-Covid levels in 2022. This is expected to improve to 82% in 2023, and 97% in 2024, before fully recovering by 2025 at 101% of 2019 levels. There is reason to be cautiously optimistic for the return of travel demand as growth in international travel is finally expected in 2022."
Read More: 7 Business Travel Trends Set to Shape 2022
In a separate study, also by GlobalData, it was reported that business travel mentions among corporates have already increased by 4% year-on-year in 2022 as Covid-19 restrictions ease.
Following the easing of global Covid-19 restrictions, mentions in filings of 'business travel' per company across sectors rose 17% in 2021 and have risen a further 4% in 2022, suggesting that companies are looking at resuming business travel," the company reported in a statement.
Rinaldo Pereira, Business Fundamentals Analyst at GlobalData said:
"Zoom calls were quite frequent throughout 2020 and 2021 for sales, marketing or other activities. A rise in mentions of business travel per company points at corporates looking to reinstate face-to-face meetings despite there still being a considerable amount of Covid-19 cases across the globe."