When in Miami, the best course of action is to make a splash. Smart Meetings 3-Day National Experience at Kimpton EPIC Hotel leveraged the best of the sunny, water-adjacent location to bring everyone together memorably.
The specialty of the house in this newly renovated 411-room property was mixing elevated service with elegant surroundings, inspiring ideas and top-shelf meeting professionals from around the country. An off-site on the Biscayne Lady, a three-story yacht that serves catered meals, sports a DJ and a themed bar, showed off the fast-growing city.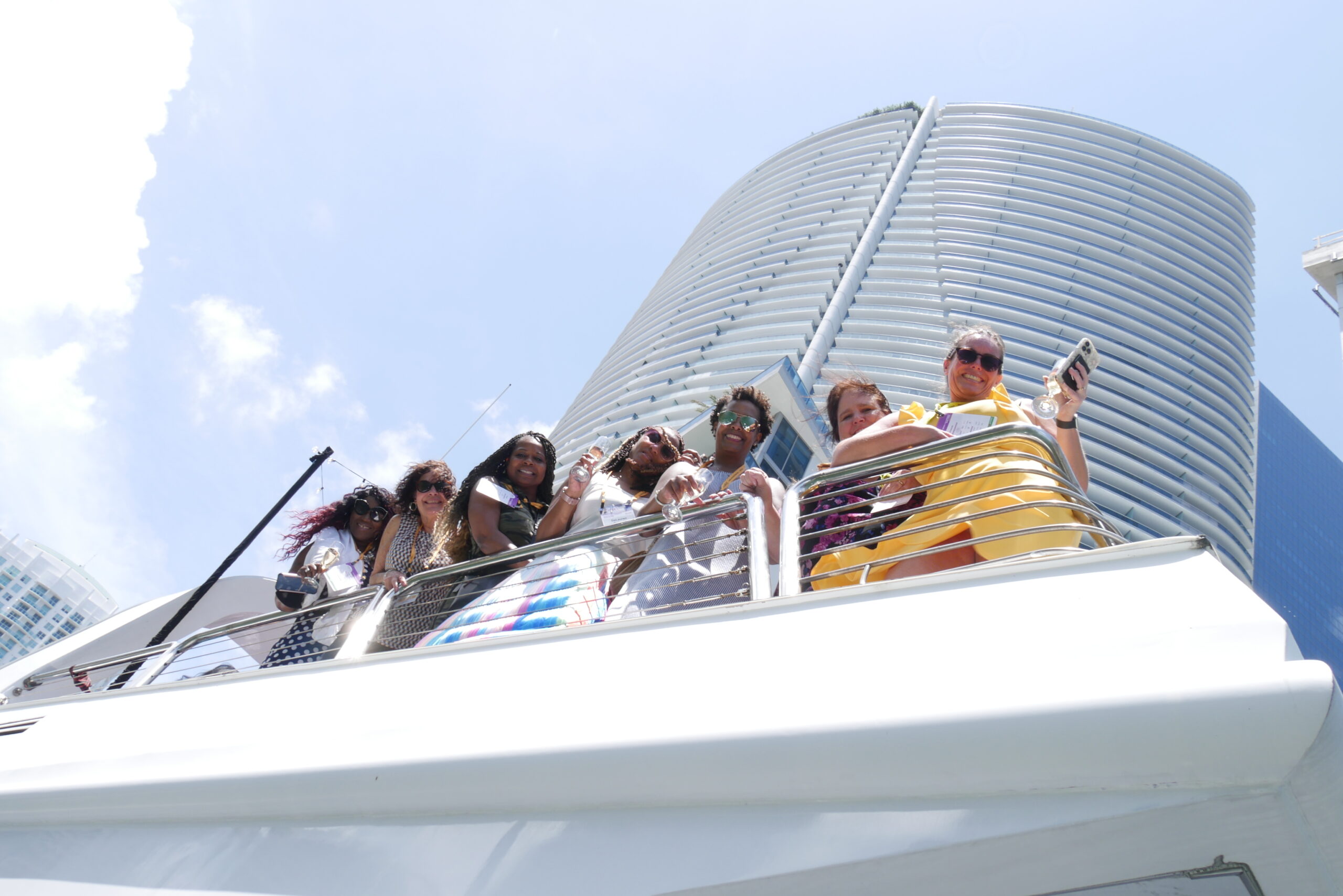 A quick sprinter van ride to Kimpton sister property Surfcomber Hotel opened the door to all-new cabanas with an outdoor performance stage and an Art Deco, South Beach vibe only found in Miami.
Here are some lessons learned from three days in Magic City.
Ask 'What If?'
Another crisis will come. It may not be a pandemic, but something can happen at any time. Are you ready? SmartStorming author Keith Harmeyer suggested that meeting professionals practice asking, "What if," on repeat.
"How you deal with change begins with how you deal with ideas," he said. "We live in a world driven by innovation; nothing is around long enough to become 'business as usual.'"
He ran attendees through a series of exercises to help them channel their inner Elon Musk.
"There is no such thing as a bad idea; sometimes it just needs a tweak, so give it time to gel," he said. His secret to generating groundbreaking innovations? "Go for quantity. For every 100 ideas, only three or four may be ultimately viable, so let your mind roam free."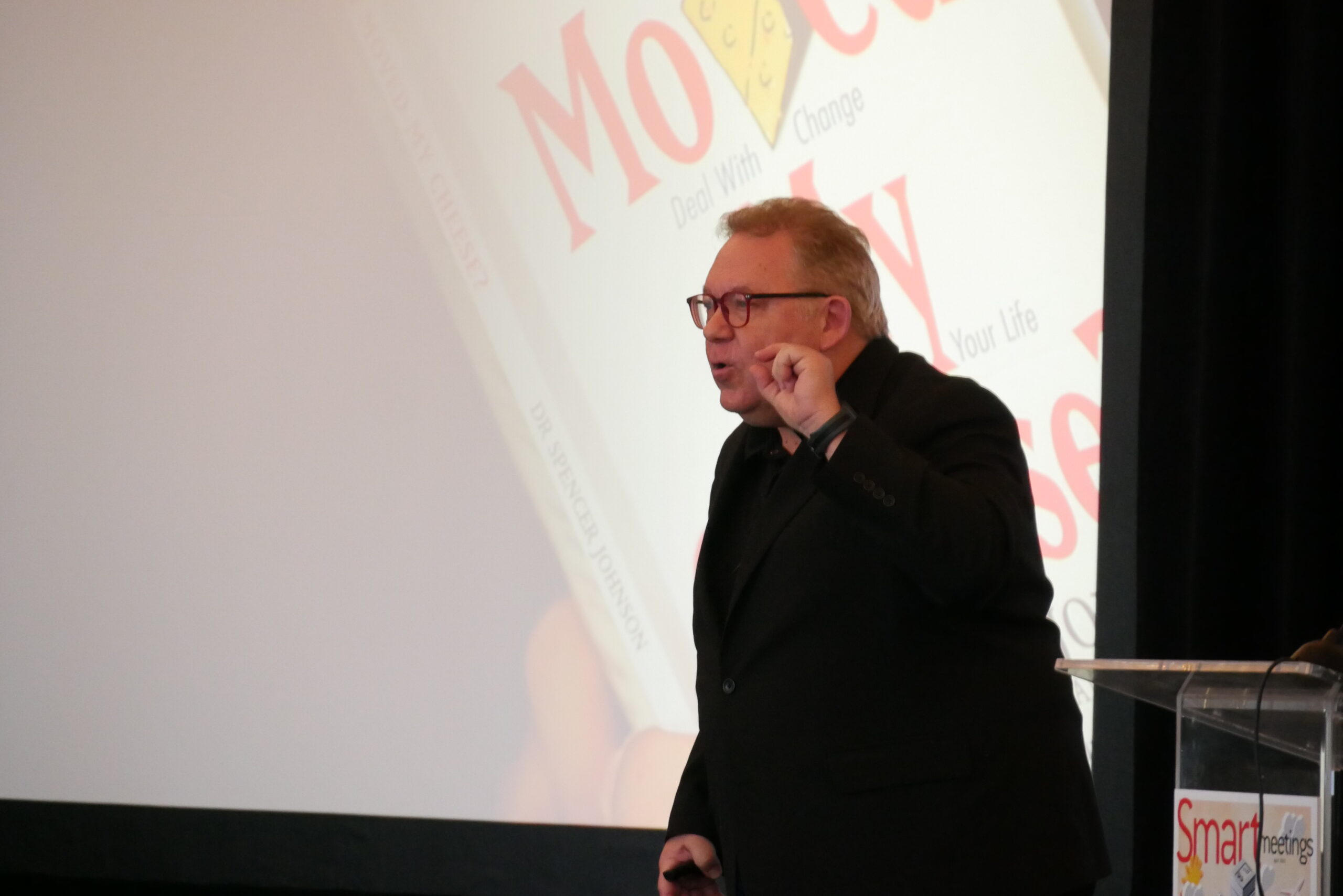 He led mini-brainstorming sessions, where everyone was instructed to go for wild, crazy, audacious ideas. "You never know how far you can go until you have gone too far," he said. It's easier to take an extreme idea and pull it back than to make that same old tired idea more interesting.
Read More: Hot Tips for Visiting Miami
Play Through the Fouls
In another nod to the inevitability of setbacks, author, sports commentator and communication coach Vera Jones shared her powerful story and strategies for dropping fear and developing faith, focus and fortitude. Her secret for rebounding when she is blindsided by life's fouls? Empathy. "You have to focus on the goal," she said.
Loud and Clear
To avoid upsets at in-person, hybrid and virtual meetings, Smart Meetings Event Tech correspondent Brandt Krueger shared tips for helping everyone put their best digital foot forward as we "reincorporate live audiences into meetings," a term he thinks is preferable to "going back to meeting," since it acknowledges that we want to bring along all the people who were not able to join meetings previous to the pandemic and the fact that we have mastered some new tools that could help us meet better in the future.
"Showing up to a tech check with professional lighting, audio and background is the new three-piece suit," he said. "We need to model that so our speakers and attendees will see how much more powerful a high-quality connection can be."
Catch more thought-provoking lessons and networking opportunities with other like-minded meeting professionals at the next Smart Meetings Experience at AT&T Stadium in Arlington, Texas, May 18.