Editor's note: This Week in Travel (TWT) is your essential guide to smoothing the road from here to there for your attendees and yourself.
Mask Lifts, Flight Refunds and Airline Sickouts
Amid the celebration of the (perhaps temporary) mask mandate on flights in the United States being lifted, was the caveat that the Biden administration would appeal the decision.
As we reported, however, experts agree that a repeal would be like putting a genie back in a bottle.
Meanwhile, Associated Press said that United, Delta and American will be willing to extend refunds to some travelers who don't want to travel without a mask mandate.
AP said all three airlines would look at refunds on a case-by-case basis, but that basic economy tickets without refunds built into the fare may not be refundable. The Los Angeles Times quoted Alaska Airlines, saying they would also look at these refunds on a case-by-case basis.
While flight attendants in the U.S. report a sense of relief at not having to police passengers on the mask policy, CBS News reports that airlines in Europe, dealing with spikes in Covid-19 variants are having staffing issues, which are resulting in canceled flights.
They quoted epidemiologist and health economist Dr. Eric Feigl-Ding's tweet:
"So damn predictable—UK govt drops restrictions, airlines like @easyJet drops masks…and less than 2 weeks later…huge spike in pilots and flight attendants out sick with #Covid-19 unable to work, and 120 flights cancelled! Airline CEOs asked for this."
SO DAMN PREDICTABLE—UK 🇬🇧 govt drops restrictions, airlines like @easyJet drops masks… and less than 2 weeks later… huge spike in pilots and flight attendants out sick with #COVID19 unable to work, and 120 flights cancelled! Airline CEOs asked for this. https://t.co/zVOc2g2KzS pic.twitter.com/YWD7XIOodl

— Eric Feigl-Ding (@DrEricDing) April 4, 2022
Bottom Line for Meeting Planners: This is what hybrid meetings are for. If you have participants who don't feel good flying without a mask, don't hold your breath waiting for a repeal of the mandate as pundits aren't bullish on a change at this point. Reports of sick pilots and flight attendants won't help confidence levels for those flying with concerns.
All In: Inclusives Rule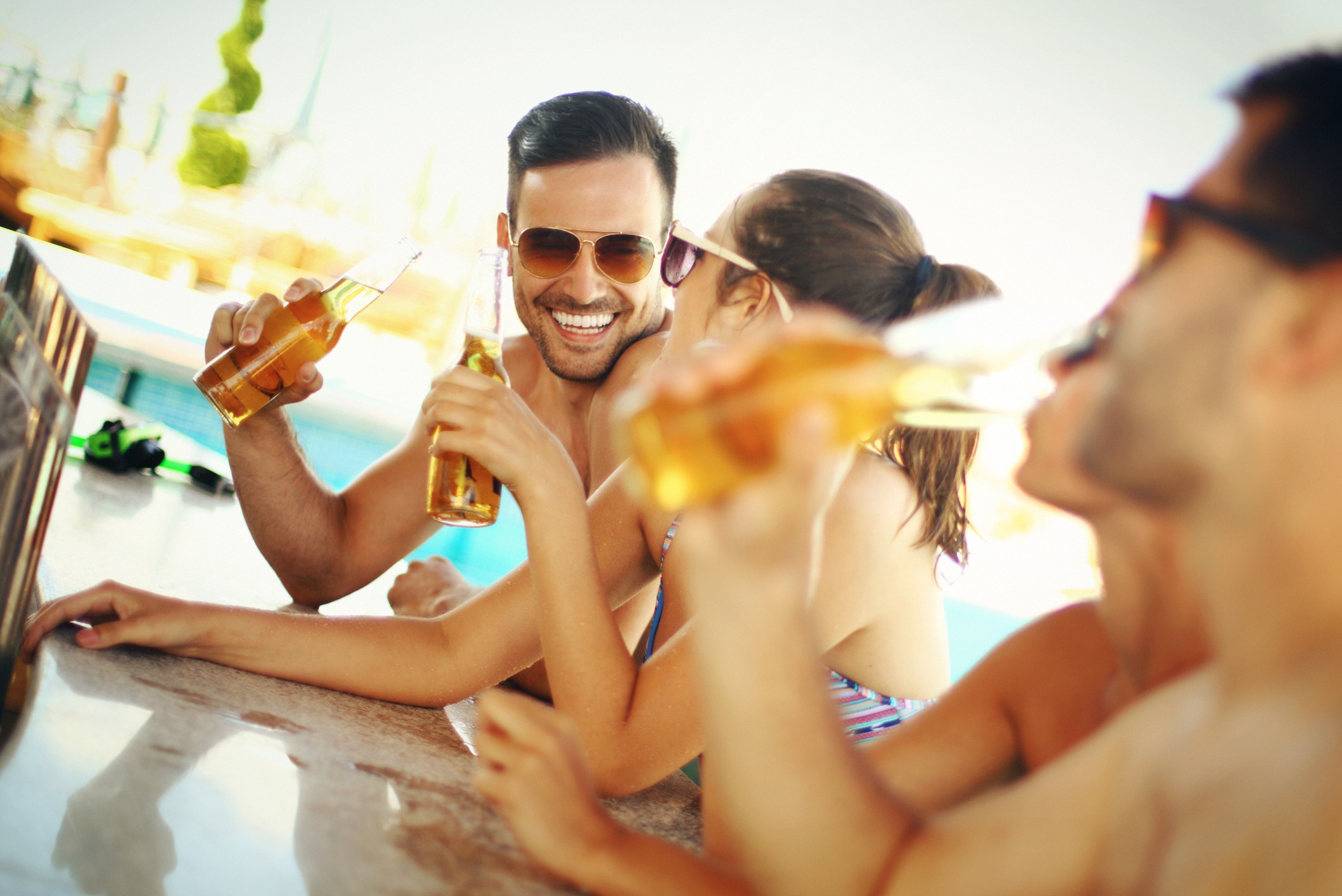 Wyndham Hotels & Resorts has published results of a new consumer study commissioned by the company and conducted by OnePoll that shows 75% of travelers believe the best way to travel is to book an all-inclusive trip. And 77% think it's a less stressful way to travel.
The brand's survey coincides with its alliance with Playa Hotels & Resorts and the creation of the new "Alltra" brand. Wyndham's Alltra means "All Inclusive Travel for All" and will be spearheaded by the family-friendly 458-room Wyndham Alltra Cancun and the adults-only 287-room Wyndham Alltra Playa del Carmen, which both opened in Mexico in December 2021. The brand said they plan to develop additional upper-midscale, all-inclusive Wyndham Alltra resorts in the Caribbean and other major resort destinations.
GBTA Sustainability Survey
Global Business Travel Association (GBTA) has published its 2022 Sustainability Survey which unveils "barriers" that exist to getting to a more sustainable business travel model. Those barriers include higher costs, limited dates and lack of access to transparent information.
Key takeaways include:
Almost 9 in 10 industry respondents (89%) collectively say that sustainability is already a priority for their company.
Regardless of region, travel buyer and supplier respondents say better protecting the planet is a priority: Asia Pacific (99%), Europe (97%), Latin America (91%), North America (84%).
Only 14% say that the industry is currently well advanced on sustainability–but improvements are being made as 76% of travel buyers have already incorporated or are planning to incorporate sustainability objectives in their travel policies.
80% of the global business travel industry report having a sustainability team and/or a sustainability program in place and are already measuring (55%) and reporting (56%) on environmental impact of their business travel activities.
88% of the global business travel sector views addressing climate change as the number one priority area for action.
88% of the industry sector ranks reducing business travel emissions as the top priority for the next two to three years.
For industry professionals, among the biggest barriers to more sustainable business travel management practices are higher costs (82%) and lack of transparent information and data (63%). The key enablers include fostering change in industry culture (63%) and improved access to sustainability data (63%).
Industry respondents say the most impactful actions for sustainable business travel programs are prioritizing energy efficient accommodations (81%), suppliers with sustainability certification (78%), and flights with sustainable aviation fuel (SAF) (73%).
When it comes to sustainable travel policies, the main divergence between travel buyers and suppliers (as well as among regions) relates to multimodality and the frequency of travel. Seven in ten buyers (73%) support encouraging or mandating taking fewer trips, while 60% of suppliers do not encourage this blanket reduction in travel. Regionally, Europeans are much more likely to support that less travel be encouraged or even mandated and six times more likely than North Americans to support mandating multimodal travel options.
External stakeholders view higher costs (58%) as the top barrier to the sector's sustainability and almost two-thirds (62%) rank lack of interest from some industry stakeholders. Interestingly, longer travel times are more likely seen as a barrier by those outside the industry (41%) than by industry respondents (32%).
Kevin Iwamoto, chief strategy officer with Bizly, told us that "The GBTA study validates that many companies, travel buyers and meeting planners are supporting sustainability initiatives. It would be interesting to see data on how many planners had to scale back on sustainability goals due to reduced budgets and higher costs for sustainable practices."