Where better to celebrate the resiliency of the meetings industry than in Las Vegas, where 2 million sq. ft. of meeting space was added since the beginning of 2020? That astounding expansion most definitely includes the brand-new megaresort on The Strip, Resorts World Las Vegas, where meeting professionals gathered this week to learn, network and grow at Smart Meetings Experience West.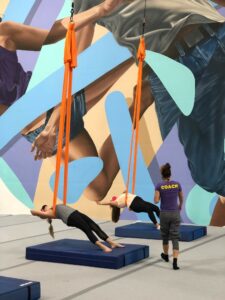 With 3,500 guest rooms spread out over Hilton Las Vegas; Conrad Las Vegas at Resorts World; and Crockfords Las Vegas, LXR Hotels & Resorts, there was plenty of room for guests to find their just-right room. Smart Meetings had its own bubble in the meeting center amid a whopping 250,000 sq. ft.
An outdoor reception kicked things off at infinite private pool deck club, nestled on the side of the 200,000 sq. ft. public pool deck, the largest in Las Vegas. Mermaids supplied by Champagne Creative Group and Access DMC plus a floating DJ and aerialist welcomed guests to stellar views of The Strip.
To show off all those flexible skills learned over the last few years, the assembled meeting profs and hospitality pros popped in on Las Vegas Circus Center for training on the trampoline, trapeze and juggling.
Meeting professionals who fly though the air together, do deals together.
Powerful Messages for Moving Forward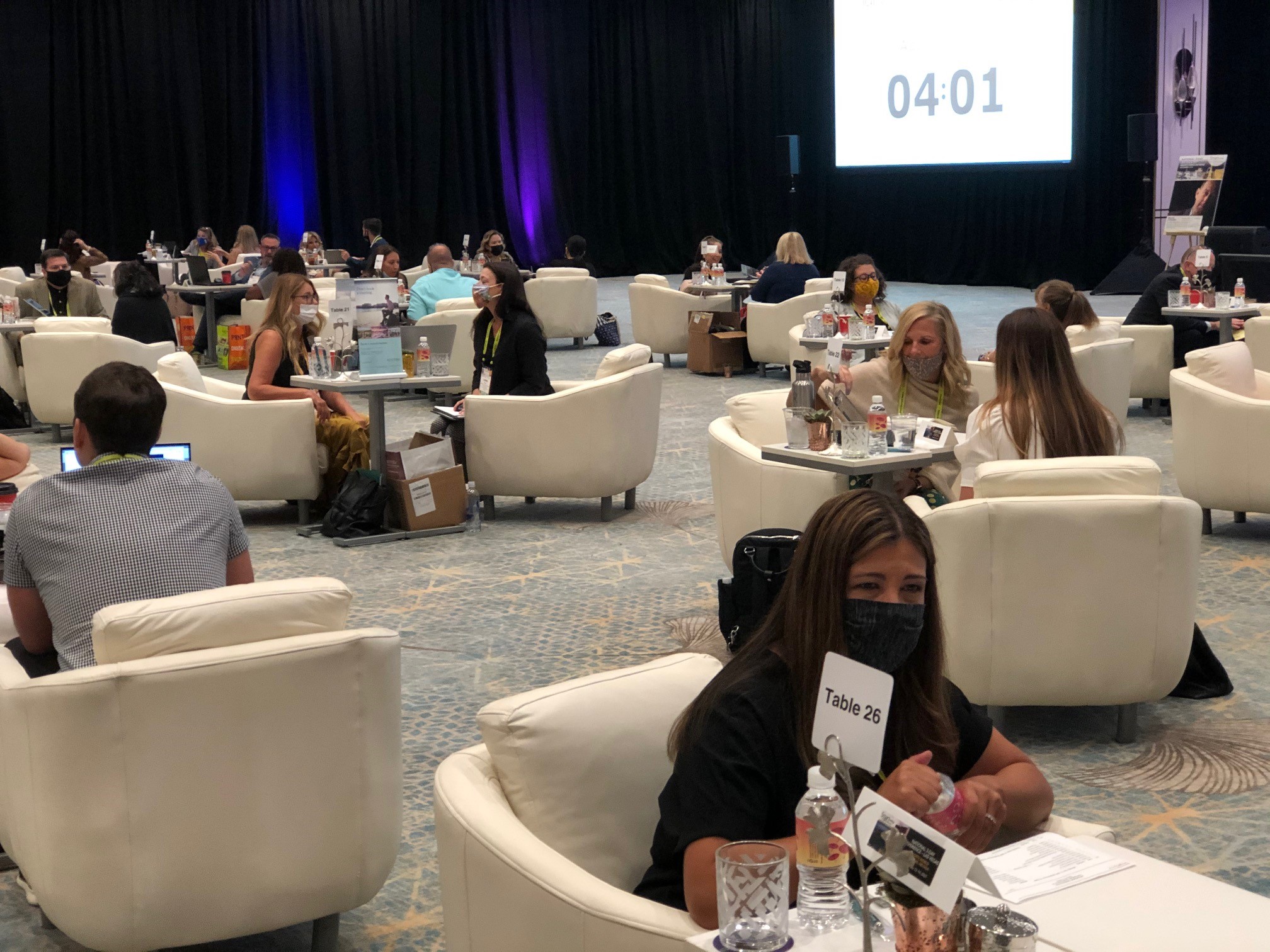 Back on firm footing inside the meeting room, Dr. Anne Harbison shared strategies for transforming hardships into true wisdom, resilience and grace. "Think about when life has brought you to your knees in the past. What did you learn?" she asked. Her lesson? When we stop to remember we have done difficult things before, those very war stories can give us confidence to move forward.
"This is not the time to wallow. Look up and see the new horizon. It may not be the future we planned, but the good news is we aren't alone on this journey," Harbison said.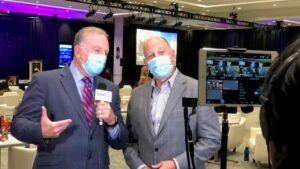 Brian Powers helped attendees share their vision for the future. "People don't know what is going on in your head," he pointed out. "You have to tell them in the language that works for them." Whether your audiences are visual or auditory, the first step is to listen for understanding rather than responding.
"If you are talking, you aren't learning," he said.
In the end, conflict resolution expert Tim Gard reminded everyone of the power of humor to reduce stress and increase awareness. "Be kind to each other" was his simple but powerful advice.