Association of Women in Events (AWE) Elevate! conference at Caesars Palace in Las Vegas this week confronted the fears many meeting professionals feel daily—and in their place pointed to the constructive role that being uncomfortable plays in growing careers and making the world a better place.
Lessons for Fearing Less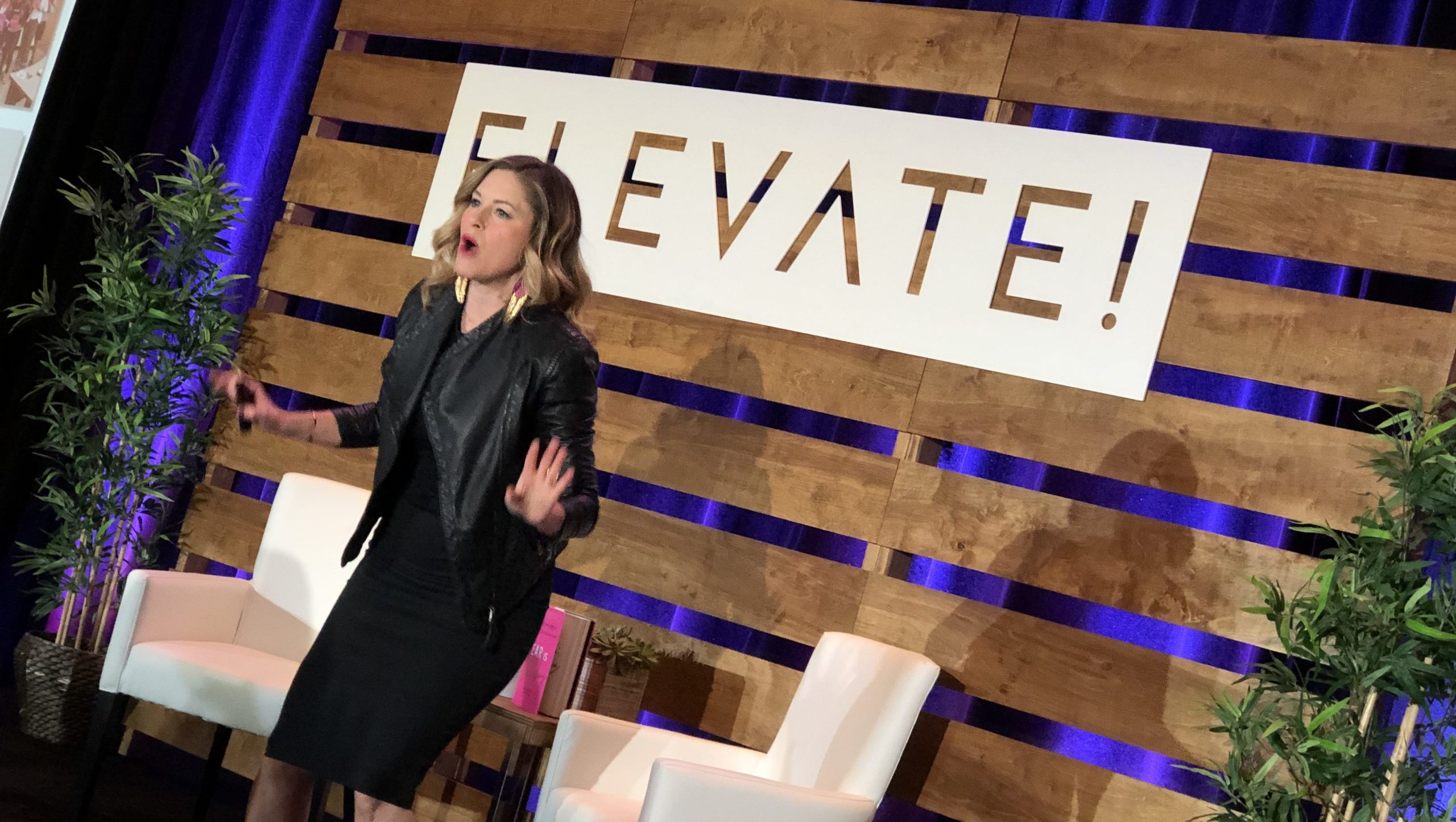 Fear is My Homeboy author Judi Holler kicked off the group's second annual conference on Thursday morning with lessons for embracing change learned from a life of improv. "If you don't love yourself, nothing else works," she said. Then she ticked off tricks fear uses to steal our joy.
Perfectionism, which leads to procrastination
Comparing, which leads to gossip
Imposter Syndrome, which leads to holding back
"Slayophobia," a word she made up to describe a fear of success.
"Wouldn't it be great if we could stop quitting on ourselves?" she asked. The truth is that everyone experiences fear, but "fear bosses" learn to manage it—and even seek out challenges to make them at least a little bit uncomfortable. That's how they grow their toolbox and learn to be brave.
"Event professionals are performing improv every day," Holler observed. They collaborate in uncertain environments with a common goal of finding a solution. The trick is to convince yourself that you can handle anything that comes up. "All greatness starts with belief, and if you don't believe, no one else will," she said.
Brave Mentors
The deep dive into how even the industry's most successful still struggle with self-doubt and boundaries continued in the lunch panel. "Ask Me Anything—Your Mentoring Session with Industry C-Suite Stars" was led by Soliman Production founder Sarah Soliman Daudin and featured IMEX Group CEO Carina Bauer (networked in from London), SmithBucklin Executive Vice President Carol McGury, Freeman Board Chair Carrie Freeman Parsons and Jenks Consulting founder Lori Jenks.
The five women freely shared their self-doubt about moving into their current roles and the secrets they have learned for integrating home and work lives. All agreed that "work-life balance" has too often come to mean treating those two things as opposing forces rather than a fluid whole—especially the two women on the panel working in family businesses.
Bauer's hack for getting everything done was both the essence of simplicity and a fearful challenge for many: "Don't be afraid to ask for help."
Getting to the Heart of the Pineapple
The day finished strong with an interactive send-off from Yes is the Answer author Christine Trippi. This former Marriott operations manager bills herself as chief fun officer (CFO) of her consulting company, The Wise Pineapple, and she brought positivity and passion to the dais.
Trippi shared actionable tips for to help meeting professionals make friends quickly and turn "nos" into positive responses. Her creative solutions were focused on the power of making a difference one person at a time.
One real-world example? Resort fees. The next time a planner asks about getting them waived for a group, Trippi suggested thanking the planner for bringing it up. Instead of a knee-jerk, "No way," say, "I am so glad you asked." Then, to begin the journey toward a win-win solution, itemize exactly what the fee covers and how much more it would cost to pay for those things individually.
"That how is you add more positivity to your life," she said.